Carl's Sims 4 Guide
for PC, Xbox One and Playstation 4
Sims 4 Star Wars

The Sims 4: Star Wars Journey to Batuu has been announced for release on September 8, 2020. You can Learn about the new Game Pack here.
I'm a Star Wars fan but feel a little let down in how this is playing out so far. I look forward to trying it to see if it can change my opinion, but you can read my opinion on what we have seen so far.
Sims 4 Secrets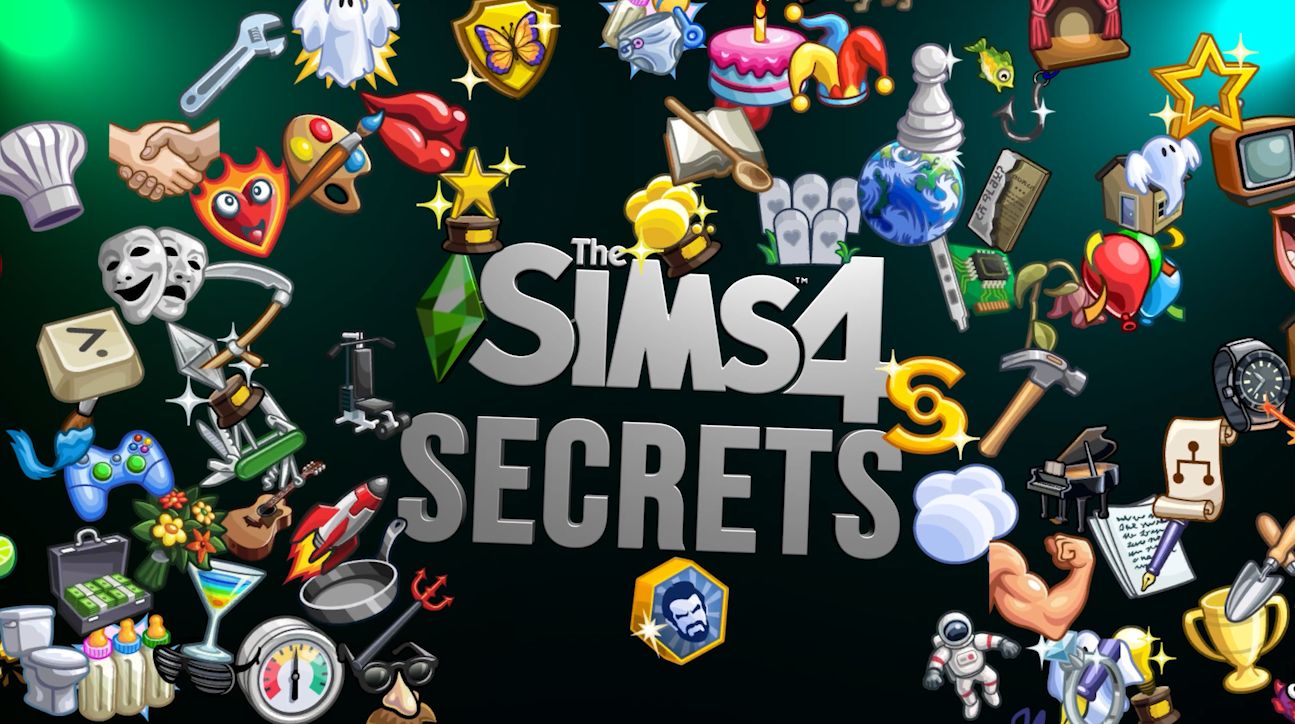 I've made a guide to Secrets in The Sims 4, which you may find helpful. Alternatively, you may enjoy the video I made just before this on the same topic: Sims 4 Secrets and Special Features.
Nifty Knitting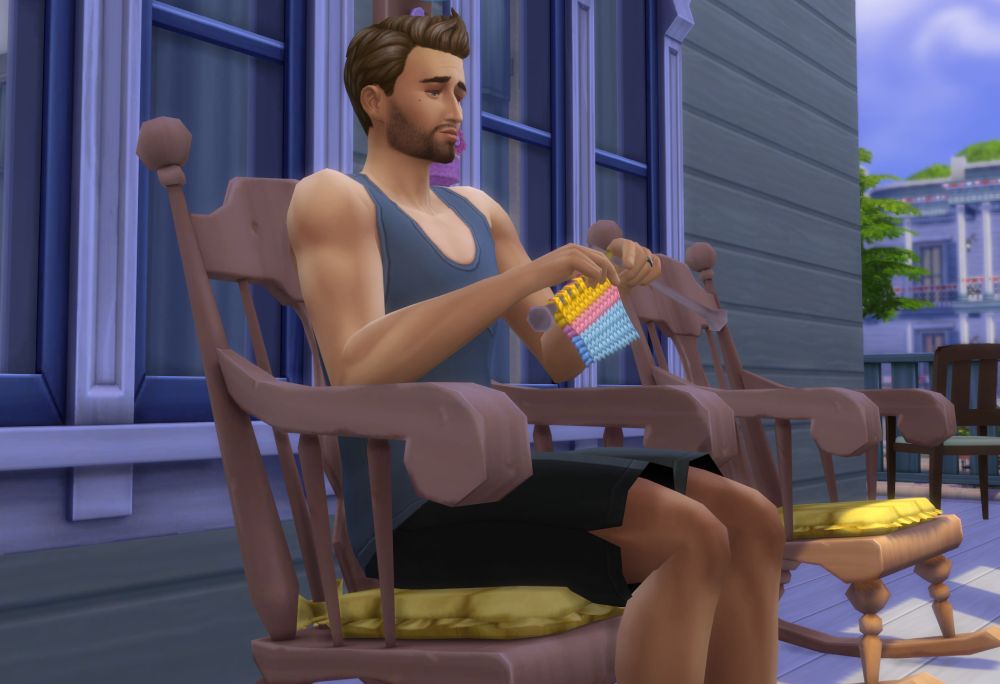 The Sims 4 Nifty Knitting releases July 28, 2020 learn all about the pack in my guide. We have details on how to unlock clothing and other features (such as rocking chairs) that come with the new knitting-themed stuff pack. See below for Nifty Knitting cheats.
Nifty Knitting Cheats
I've added cheats to the Nifty Knitting page - Click here to jump to that section of the guide.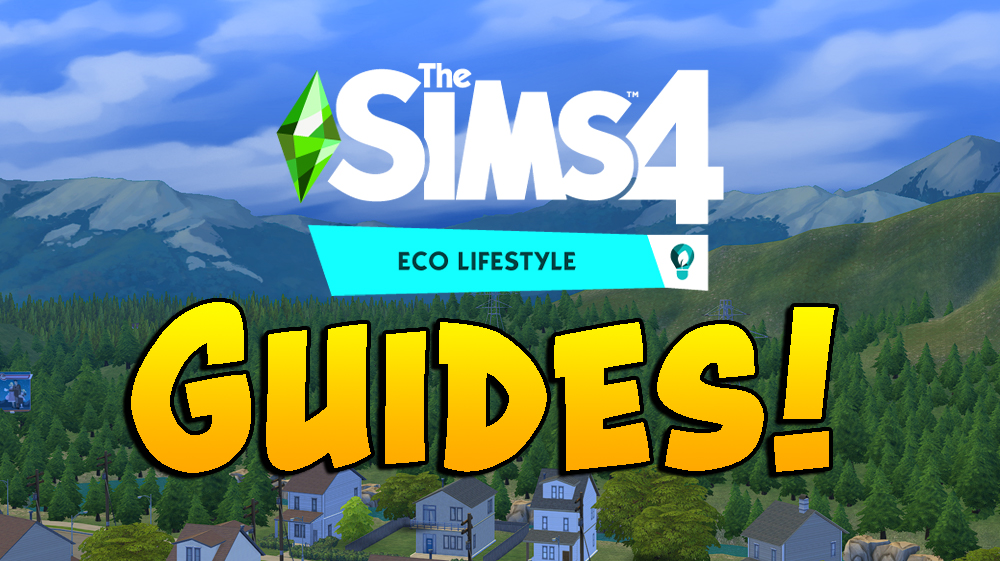 My coverage of The Sims 4 Eco Lifestyle is underway! Look for more to come in the next few days.
Eco Lifestyle Guides
Firefighters, Repo Men, Ladders! There are a LOT of new features in this latest Sims 4 patch to learn about.
Available Now! Learn new features in the Sims 4's June 2020 patch!
A buyer's guide to Game Packs for The Sims 4. Inclues all major features, and some side attractions you might like to know about. Should help players remember things they have that they don't use, and greatly improve odds you're happy with a pack when you've bought it. That's the goal, anyway...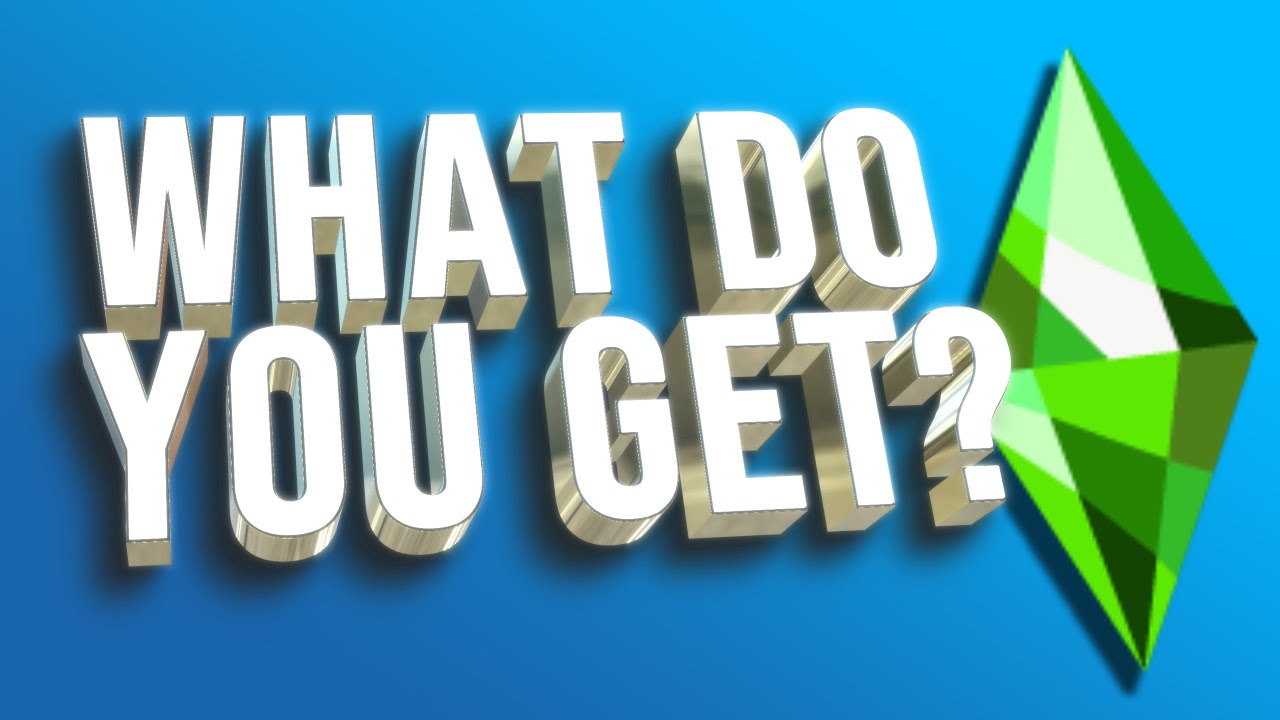 Recent Work
Stuff Pack Hero Objects
Learn the substantial gameplay objects of all Stuff Packs in The Sims 4: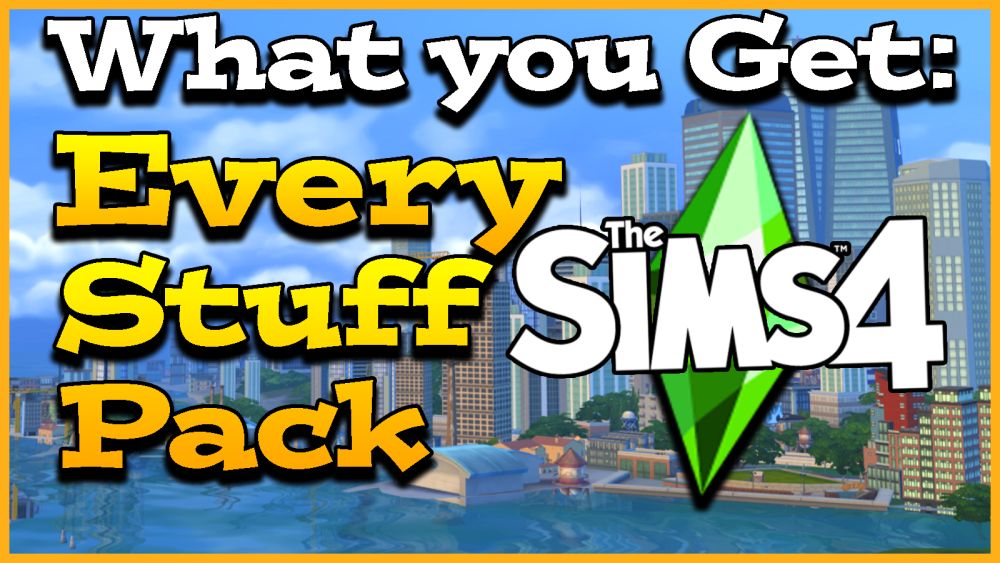 Checklist to help you make Super Sims
The full guide and checklist are found here: Carl's Super Sim Challenge Guide.
A guide to making Super Sims from childhood to adult. This covers all the major boosts you'll want to pursue in order to maximize your skill and career gains, no matter what expansion and game packs you own.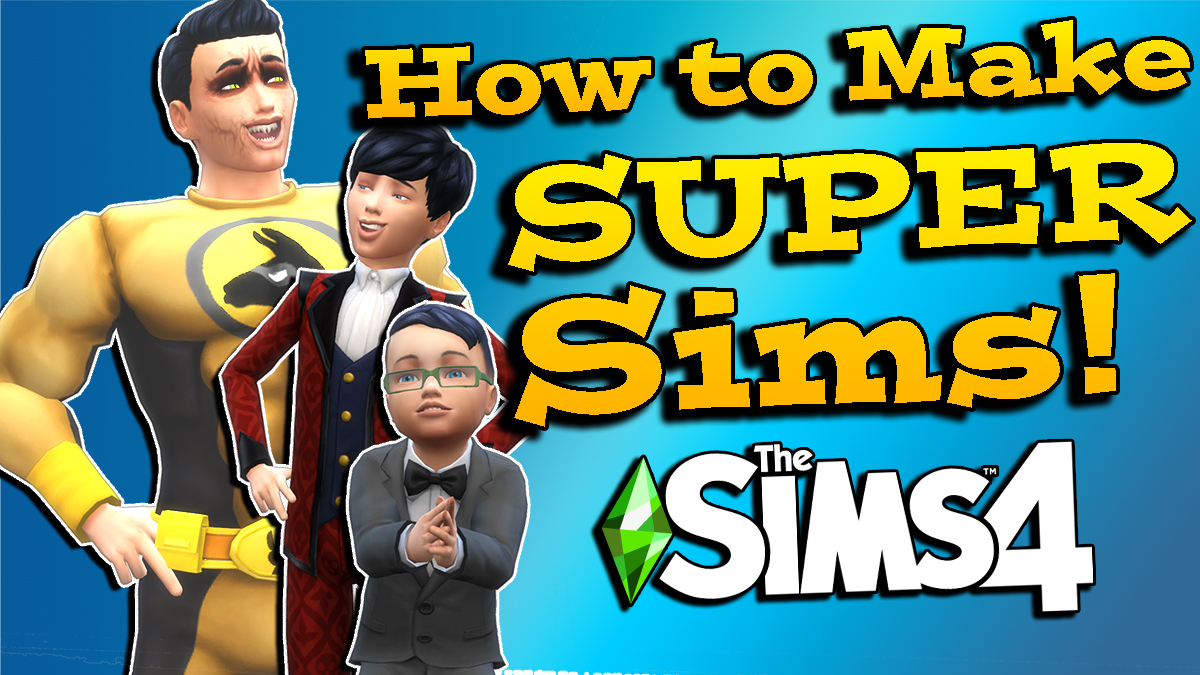 Other
The Sims 4: Tiny Living Stuff Pack Gameplay
The Sims 4: How to Make Money (One Way of Many)
The Sims 4 Ultimate Gameplay Tips and Secrets Video
The Sims 4 Discover University Review
The Sims 4 Discover University Super Student Guide
The Sims 4 Discover University Features Guide
Sims 4 Gameplay Review: Depth is Needed to Satisfy Players
The Sims 4 Discover University Gameplay Tips

Discover University Expansion Guides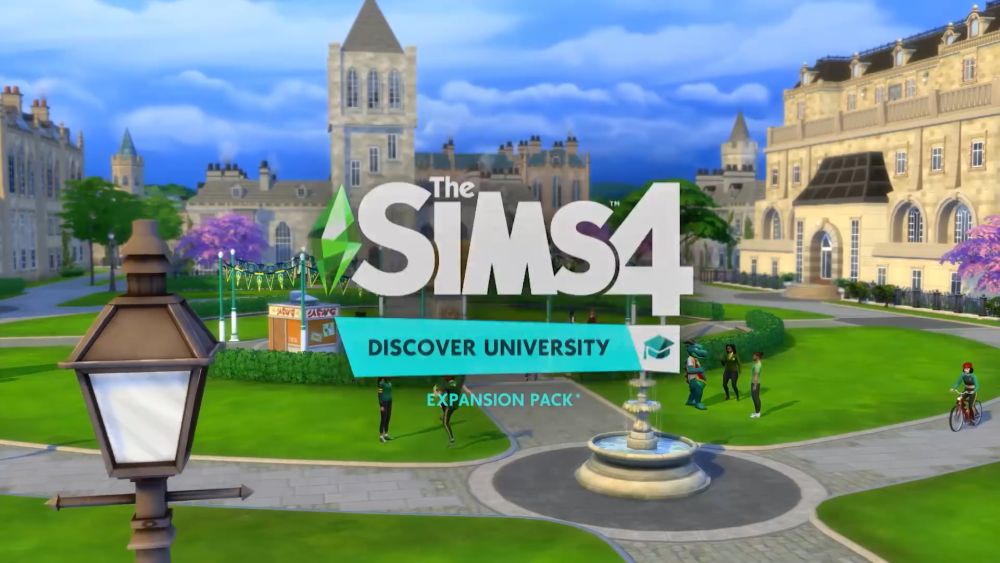 The Sims 4 Discover University has been announced for November 15, for PC/Mac and December 17 for Xbox and Playstation 4 consoles.
Latest Guides:

Realm of Magic Guides
10+ Mods That Add or Improve Gameplay in The Sims 4
October 24, 2019
Back in late September, I did a video showcase of the very talented LittleMsSam covering a small portion of her 100+ Sims 4 mods all in one video. Here's a list of the mods covered in video format, with links to each for your Simming pleasure. They're listed in the order they come up in the video, not by how impactful they may be. You can head to a big list of LMS's mods here.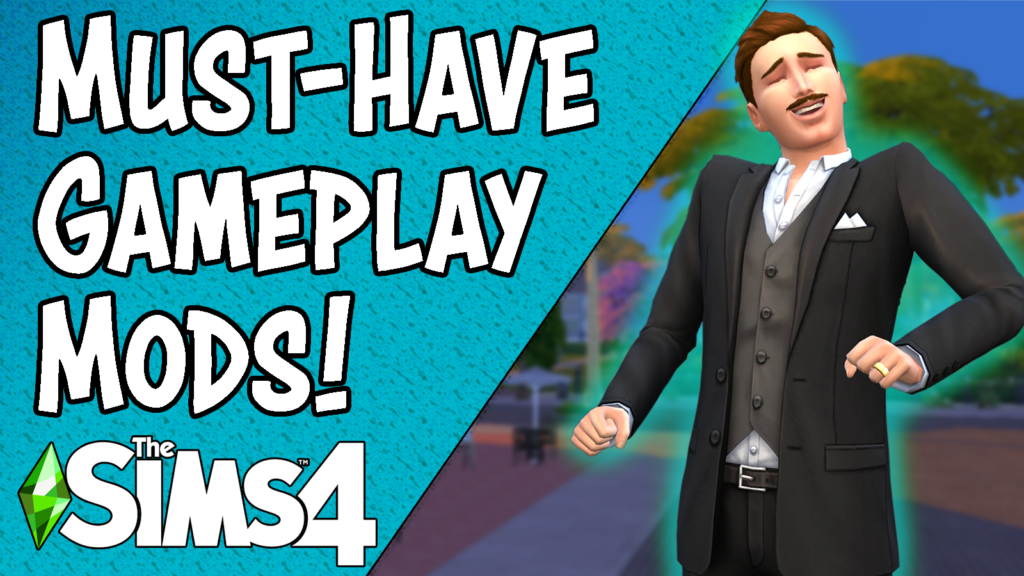 #1 Live-In Business
LittleMsSam's live-in business mod lets you operate one of several kinds of home business. You can run a retail shop, day care (for kids or pets), live-in bar, club, cafe, or vet clinic. Businesses are created by putting one of the appropriately-named Lot Traits on your Sim's home lot. It's extremely simple to use – just click a door to open your business for the day.
I tried the live-in store because it actually functions without Get to Work and I found that pretty fascinating. It doesn't feature the retail perks, employee management, and all that as a result but it gives your Sims a simple way to make money off objects they've crafted or painted and the situations you can find yourself in – like by running an at-home day care – can be pretty funny as seen in my video above. Here's a link to her Live-In Business Mod
#2 No Auto Grab After Cooking
This simple mod, named exactly after what it does like many of LMS's mods, will stop Sims from grabbing a plate immediately after cooking something. Why might you want this? In order to stop the constant need to battle your Sim to put a plate down just to have a family meal where everyone eats at the same time. Like normal people do. You can download it here.
#3 No Strangers Knocking At Your Door
Think about your daily life, and how many people just randomly show up to pay you a visit. If they do, you almost certainly know them right? They're also probably your friends. Sims have this tendency to be overly-friendly, but LittleMsSam's No Strangers Knocking Mod will fix that. This simple mod adds a friendship requirement before Sims pay you a random visit.
#4 Send Sims To Bed
I used this little mod with great effect with a live-in Day Care. With this, you can use the Sim you're controlling to send other Sims to bed. Click a bed, select send to bed, and the Sim you select will head off to sleep. You can download it here.
#5 Claim Objects
Nobody touches my computer unless I want them to, and it's probably the same at your home. When Sims visit, they have a tendency to get really rude and use objects you might consider personal to your Sims. It's the same with families – Sims might have their own tv or computer in a bedroom that you'd like to keep others away from without the need to fully lock a door for specific Sims. This is especially helpful in common areas. With Claim Objects you can define objects as off-limits to Sims' autonomous behavior. Grab this one here.
#6 Sell on Simbay
This one's kind of weird. You can already sell objects via your inventory, but Sell on Simbay gives a little realism to the system. Click a computer, sell on Simbay, and the object will be removed from your Sim's inventory and money deposited. It's kind of a way around inventory management, and lets you sell up to four items per day. Here's a link if you're interested.
#7 No Insects Herbalism
Herbalism has a fatal flaw, in that it requires insects from Outdoor Retreat's Granite Falls. What this means is, you're stuck going on a vacation to collect insects just to make use of the skill. No Insects Herbalism changes the crafting requirements of the various salves and tinctures from that Game Pack and gives you a way around that problem while encouraging other forms of collecting. Link.
#8 Live-In Services
Want your own butler? How about a gardener. Live-In Services requires you to provide a bed and pay a daily fee for the service you choose. This is a really nice mod for families in Sims 4, giving them more time together while housework can be done by a professional. Nannies, maids, and gardeners can be hired using the phone and you then assign a bed with a couple clicks. Here's a link to the mod.
#9 Sell From Aquariums
This is a part of the previously mentioned Live-In Business Mod. I just find it very cool – you can make a nice fish shop by stocking up aquariums. Sims will come and visit your aquariums and buy fish one at a time. It does require you to stock them, but adds another play-style. Make a fisherman, stock up the good/high value fish and sell them from your home lot.
#10 No Restaurant Bill When Being Invited
This is another good example of LittleMsSam's style. She's fixing tons of little problems in the game. Things that annoy people. Ok, so your Sim gets asked out only occasionally, and when they do they are the one paying for the meal? C'mon, at least sometimes the person inviting would pay. Well, as you may have guessed this one will put a stop to that strange behavior. Here's a link.
#11 No Sick, Sad and Dirty Cats and Dogs in Brindleton Bay
The NPC pets in Brindleton Bay have a really rough life. They're frequently sick and clearly in a bad way, because they spawn with such low needs. This makes Brindleton Bay a better place to visit or live by artificially improving their needs when they spawn. Sims is a cheerful game, not meant to be such a downer. Download here.
#12 Let Friends Age Up
Let Friends Age Up allows you the player to choose when NPCs age up, even with aging off. You can hold one big birthday party for everyone and age up the whole group at once. This makes sense on a level given a group of friends should always age at the same pace. In Sims you can have one a teen while another is still a child. Let Friends Age Up fixes that dilemma. Find it on LittleMsSam's site here.
#13 Roommates
The Sims 4 completely ignores a common situation in life – having a roommate. With LMS's roommates mod, you can have a roommate that pays rent, and is completely outside your control. This is something that players frequently want, because it adds some spice to the game. Using LMS's Roommate Service on your Sim's phone, you can select from a variety of roommates who will help pay the household's bills. Here's a link if you're interested.
Small Mods Package
LMS is an awesome modder and has a huge selection of 100+ mods for you to choose from, and many of them work together. I had over 50 mods installed at one time, because of the Small Mods Package she provides. This gives you tons of little mods all in one zip, that fix little issues or improve gameplay in some way. These are all named appropriately so you'll know exactly what they do. Even if you weren't interested the mods I listed above, there may be some that interest you in this package. Just be sure to look through them and only put the ones you really want in your mods folder.
In Closing
If you download LMS's mods, please read the descriptions to understand fully what they do. They sometimes have a choice you need to make that can prevent the mod from working. This is often fairly simple, just delete one of the files (appropriately named) based on which you'd like to choose. It's always important to read what the modder has to say about their own work before you go asking them for support. The answer's often obvious. Since I will send some people her way, I just wanted to make sure people understand that.
---
Spells List Updated & Info on Charge
September 13, 2019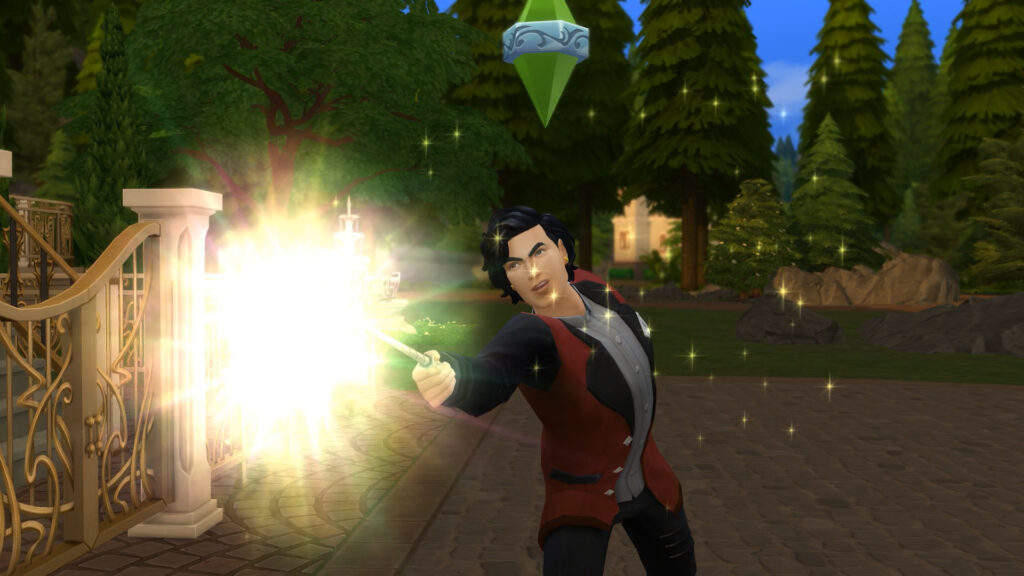 I've just taken the time to update all the spells in the spell list, with a little info on their effects, and how they are impacted by spellcaster charge.
Here's a link to the spell guide.
I'm proud of this one, I think it turned out great eh? But there is more to learn about charge and I need to get this into various guides. Here's why:
I learned some interesting things while doing this. For one, being in a charged state while drinking a potion is a good thing. It makes it less likely you'll fail, as does the My Power Grows moodlet that Sims get every time they rank up as a Spellcaster past the final rank. However, being Overcharged (or, worse, Dangerously Overcharged) will make your Sim more likely to get a bad effect from a potion.
The My Power Grows is something you'll get repeatedly while playing a Spellcaster. Every. Single. Time. you gain a rank once you're Overmax, this buff appears. It has a ONE DAY duration, so it's incredibly powerful given it increases spell success, potion success, death by overcharge, and gives a +2 Happy moodlet. A huge boost that those high level casters don't really need, but at least it is one instance of this pack making you work for it a little.
I have plans for a potion guide soon, but it's a bit more complicated. Potions have their own effects, but they can also fail. What about quality? So I need to make a table that shows all that information along with ingredients for players to have a nice quick reference on everything.
One final thing. I learned that different curses come from different activities. Look for a curses guide in the next 48h, where I'll share exactly how you get them and perhaps help you get a specific one (or what activites to avoid if you hate a particular curse).
All in all, I've enjoyed Realm of Magic coverage. If you have not seen my review, check in the site news. There is both a text and video format. They aren't the same, but make the same points. i'd say the video is a bit more refined than the text because it was done after a bit more thought and tries to be respectful of Realm of Magic's strengths.
---
Around the World of Glimmerbrook
September 12, 2019
The first neighborhood you will load into is Glimmerbrook. It has five lots. Four residential including one starter home and one empty lot with the fifth lot being a community lot or venue, which is a bar. Glimmerbrook also has the Portal to the Realm of Magic where your Sim will find the Sages.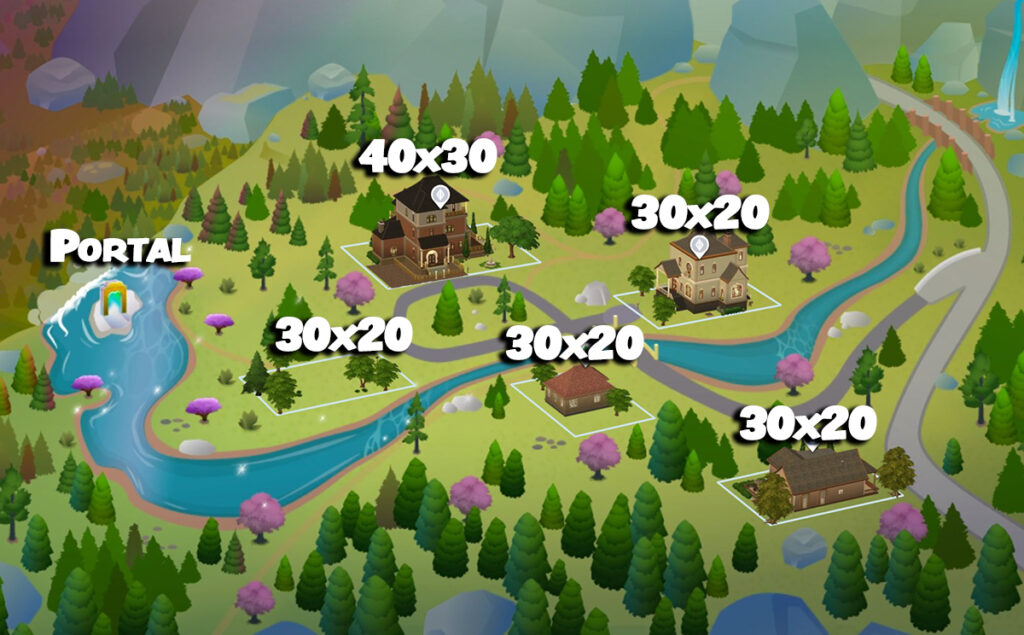 The neighborhood of Glimmerbrook is pretty enough, it has a stream running through it with two fishing spots and a little crossing where your sim will run through the shallows to continue along the path towards the next lot.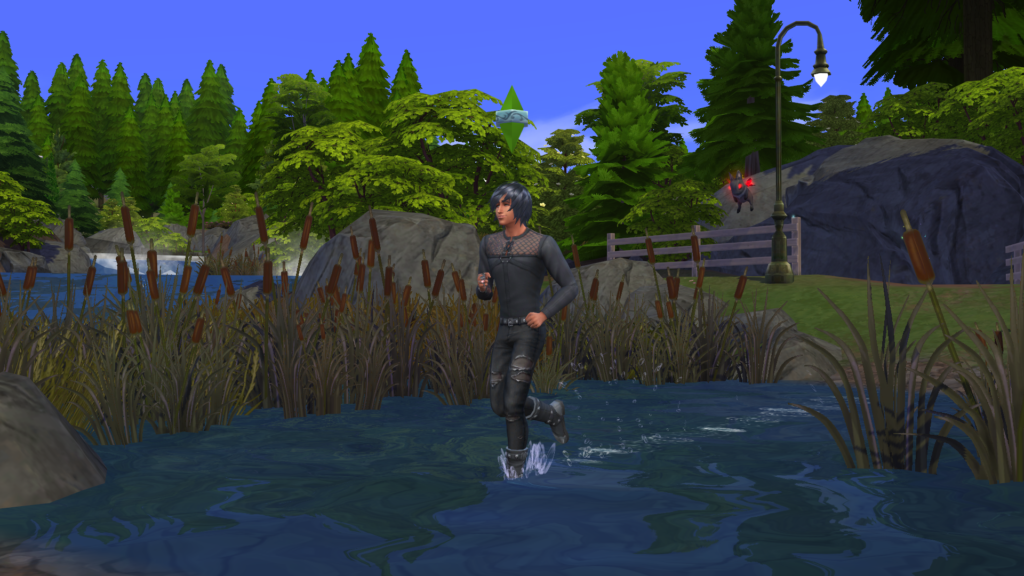 Your sim will find frog logs, dig sites and plants to harvest in Glimmerbrook so it is relatively easy to get started on gathering potential ingredients for potion making here. There are two pre-made households in residence that are Spellcasters so your Sim will always be able to find someone to duel with.
Unless your sim is already a Spellcaster they will need to travel through the Portal to get to the Magic Realm. Newly made Spellcasters can use the Glimmerstone in their personal inventories to travel directly there via a loading screen. Just click on the Glimmerstone to access the travel options.
Once in the Magical Realm you will want to look around the Magic HQ building and locate the three Sages to begin your Sim's journey into the life of a powerful Spellcaster. This is as simple as introducing your Sim to a Sage and 'Ask How to Use Magic'. Your sim can also go fishing, frog collecting or harvest wild plants here, but there are other places to look at too.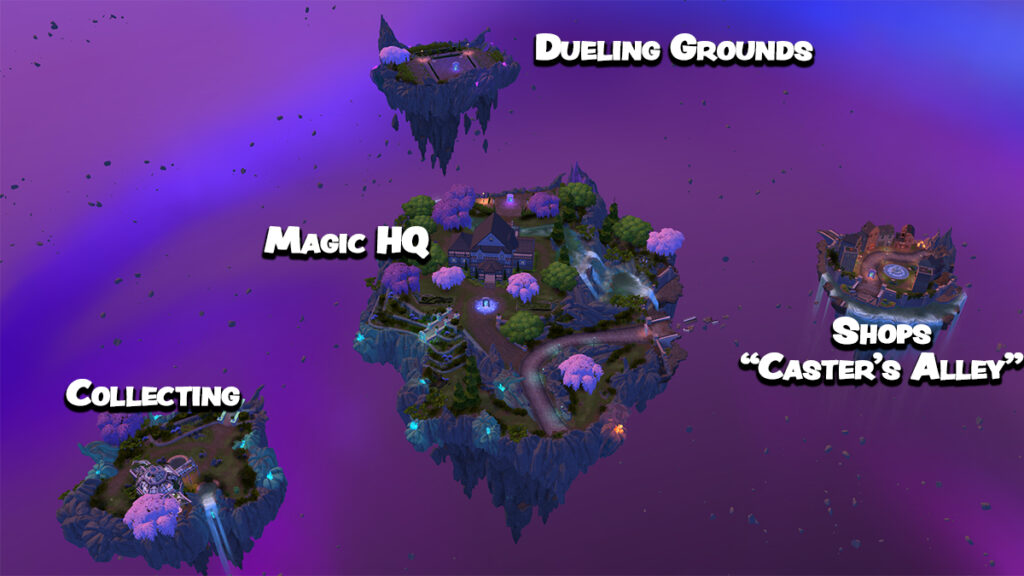 In Caster's Alley you will find the three magical vendors where you can buy Familiars, wands, brooms/mops, tomes, potions and potion ingredients (frogs, crystals, fish, harvestables including the Death Flower and metals). Due to being able to purchase both the Death Flower and Angelfish in Caster's Alley making ambrosia is now a very easy and quick task.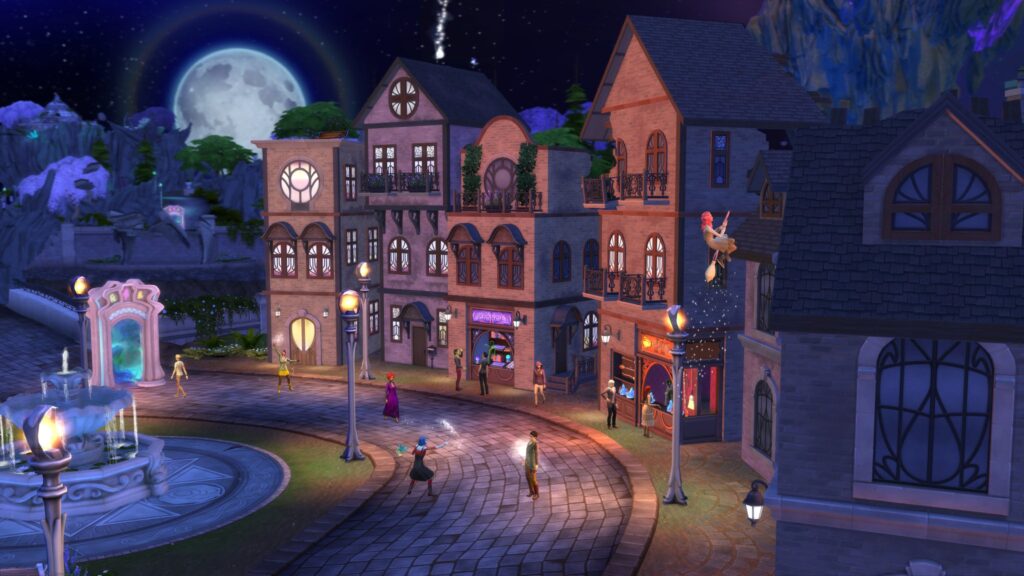 The Collecting Area is a small island with a pretty glasshouse looking backdrop that has one fishing spot, some frog logs, wild plants including the new mandrake and valerian plants and some dig sites. So it is useful to a small degree if you are going to grind for potion ingredients.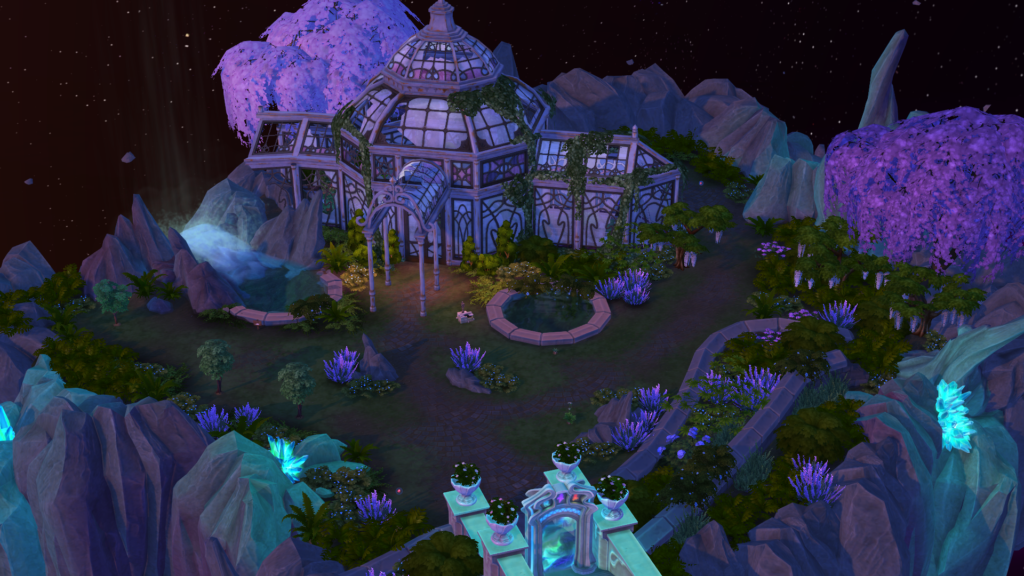 The Dueling Grounds is another little floating magical island where Sims will automatically path to in order to have a magic duel or you can choose for your sim to go there and have a duel with a nearby Spellcaster. It has a couple of benches that I guess your Sim could nap on or sit and chat with another sim once the duel is over.
There aren't many new places to know about in Realm of Magic. This about covers them all, but now you should have a firm understanding of the lay of the land, and after reading this introduction you will know where your sims need to go to do what you want them to do. Happy casting!
Other Realm of Magic Guides
---
Sims 4 Realm of Magic is Available Now. Here's My Opinion On the Pack
September 10, 2019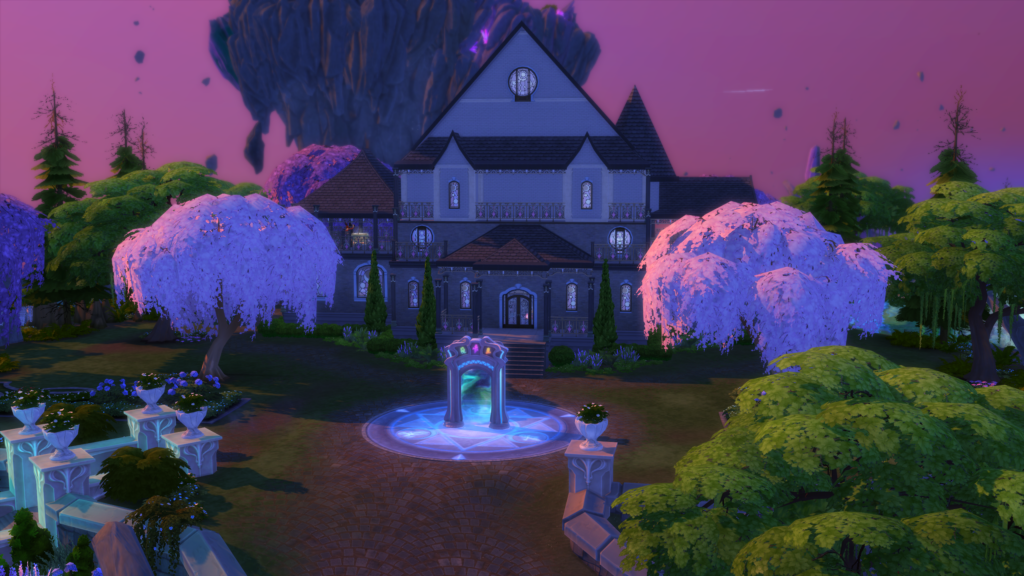 I was initially very excited to get my hands on Realm of Magic, and definitely liked the amount of effort they put into ensuring there is a nice catalog of spells and potion recipes. I am grateful for the opportunity to play with it over the weekend thanks to the EA Game Changers program.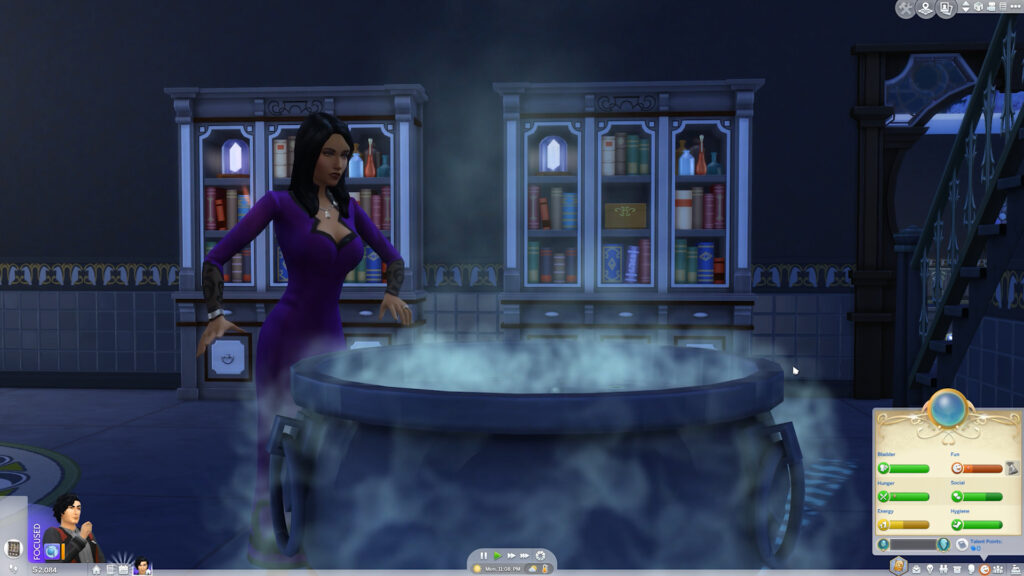 The new world is definitely pretty and unique. It always appears to be a bit dark but it presents a nice contrast to all the spell particles you'll encounter there. It's pretty small though. There's a lot of pointless, unused space and it feels like everything could've fit into the one large lot at the center. There are portals to help you get around, but once you've got a broom (or the Teleport spell) you'll completely ignore them.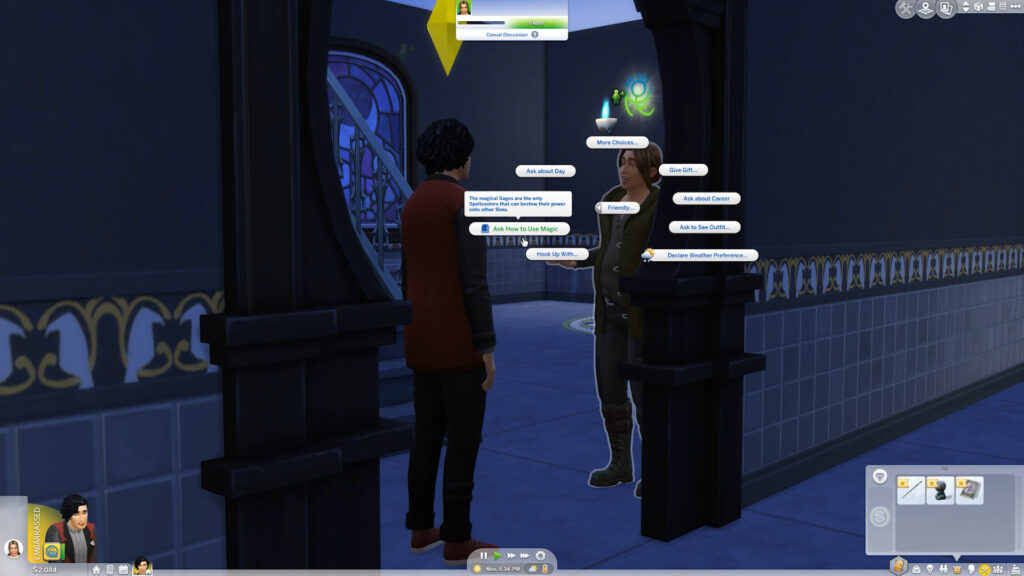 Digging into spells was my priority #1. I was at first really enjoying myself. It felt meaningful to get the first few spells, but that feeling would quickly change as I came to realize how ridiculously easy everything is. Sims has never been hard, per se, but I found that you can simply stand about practicing, talk to the Sages in the Magic Realm, and swiftly collect every single spell in probably a couple days' time max. We're talking Sim days here. The only barrier is the level of your caster.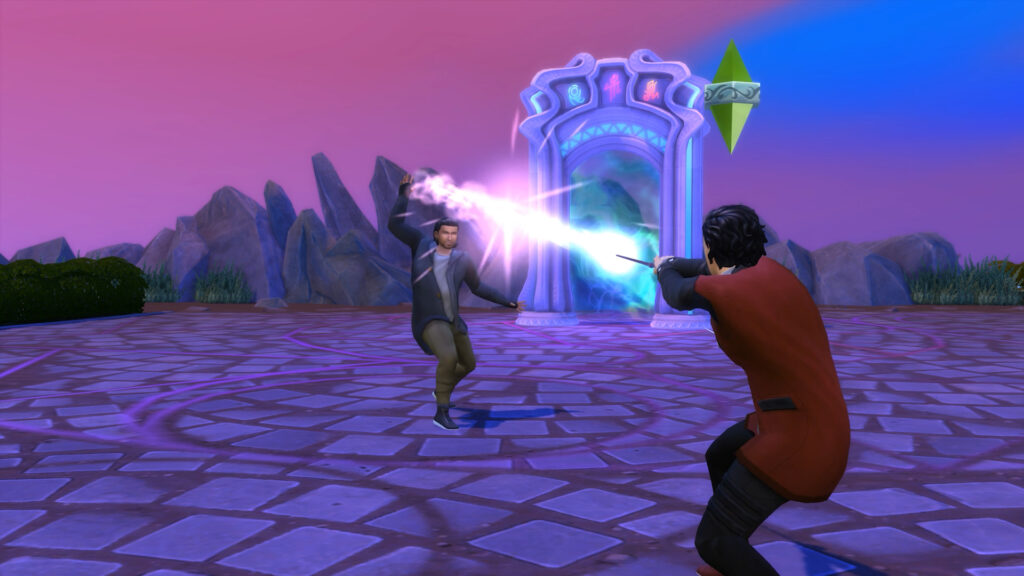 I discovered there is actually very little to do in the Magic Realm, and not a lot going on there. Random Sims like the Goths show up and reveal they, too, are spellcasters. Evidently everyone is one. The same animations repeat endlessly with there being no purpose to the duels. It's all eye candy with no substance. Yet, it's not really eye candy at this point because Sims 4 is not designed to take advantage of modern hardware at this point.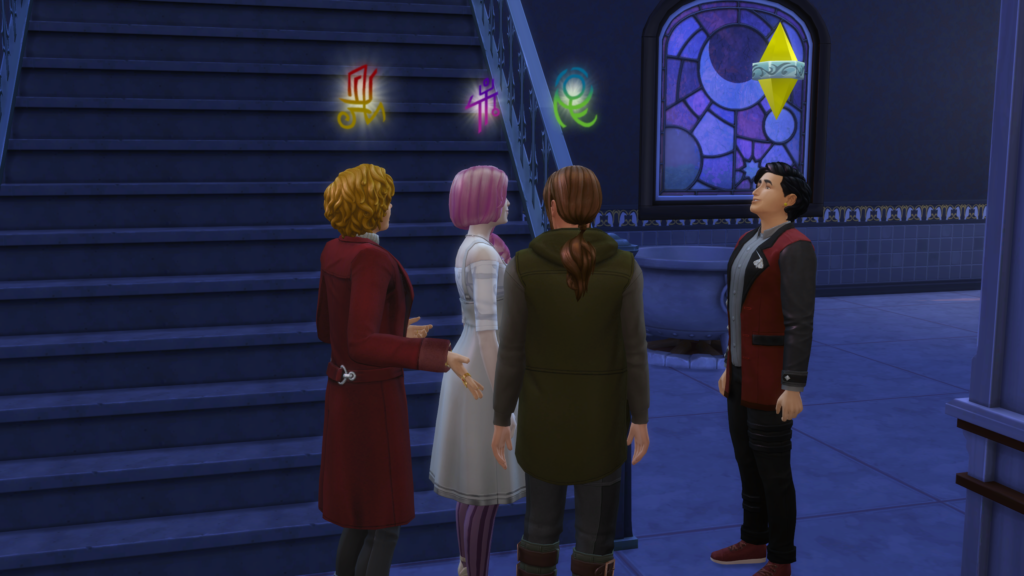 At one point I gathered all 3 Sages around my Sim, talked to them and asked for potion and spell recipes repeatedly and knocked off about 10 of the 39 items in just a couple Sim hours. This is the moment that my usual regret for how simple things have become crept up on me and changed my opinion. Fundamental problems with the way the system is designed and feeds you spells rapidly are not likely to be fixed. Even if it is, it's spoiled the adventure of building up my spellcaster for the first time.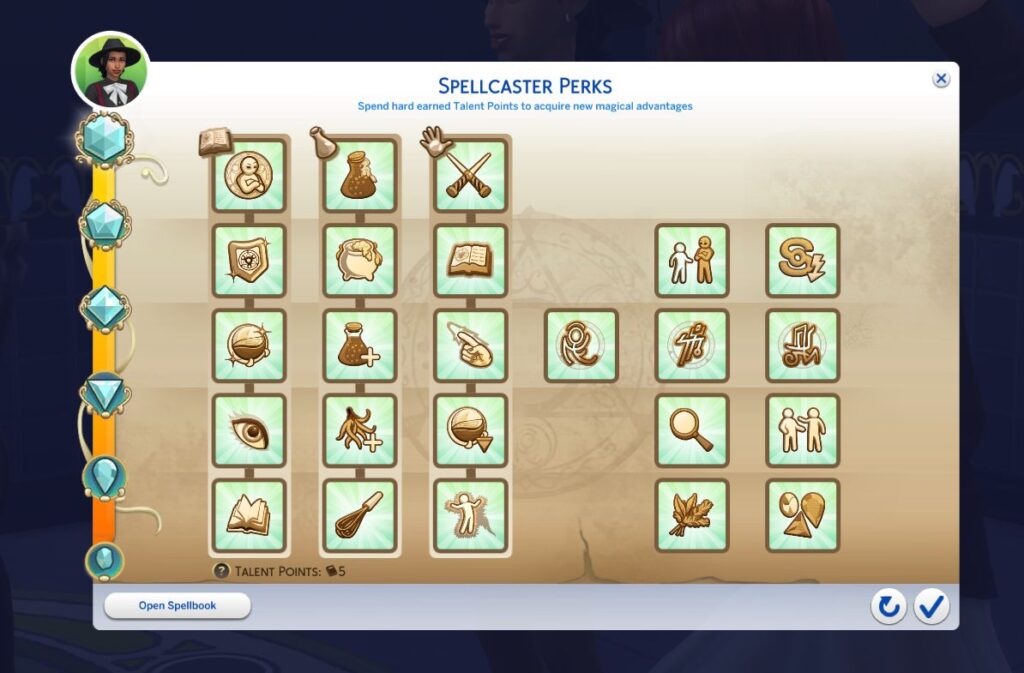 Games give players rewards and players enjoy unlocking new abilities and growing in power. This is the appeal of a Spellcaster system in Sims 4. We already know it's going to be OP as hell, and we're not wrong to assume that. It's quite fine. You should be smoking normies as a Spellcaster. It's to be expected, right? The problem is I got so stuffed full of spells at such a rapid pace I stopped counting and appreciating those rewards. Everything was handed to me on a silver platter and I maxed out really fast.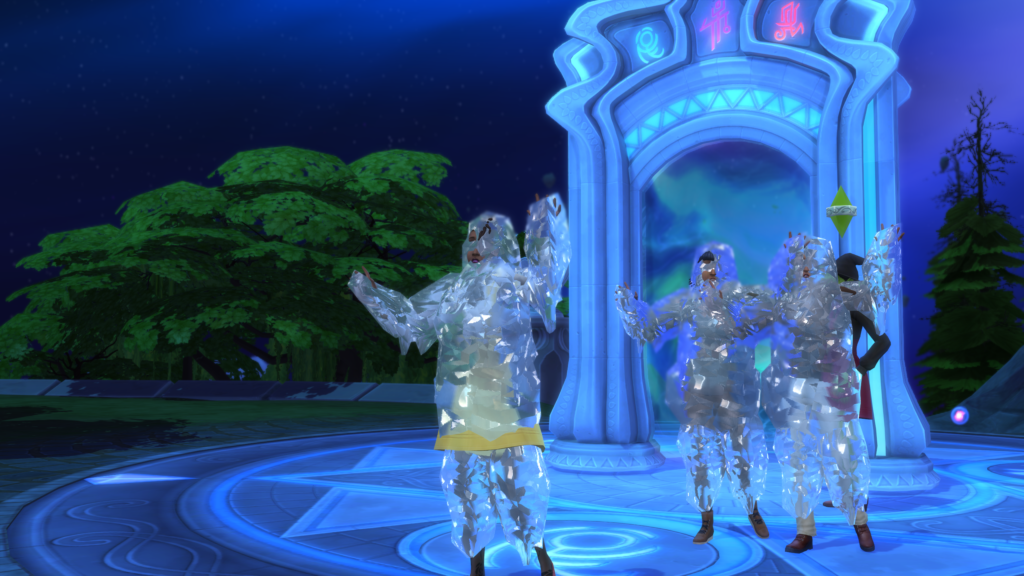 If you just want to play the same old Sims with a super-powerful witch wizard spellcaster whatever, you got it. Just don't expect new types of effects. There are a couple but nearly everything that came with Spellcasting is from some other ability in the game, like resurrecting ghosts or scientists' freeze ray ability. It's almost like a greatest hits of special abilities including cloning. Potions include a lot of let-downs for me. I don't like emotional boosts and I feel there isn't any reason to make a Sim sad or to have two Sims fight, because there is very little going on with friendships/rivalries in the game. It's only to satisfy my own cruelty as a player.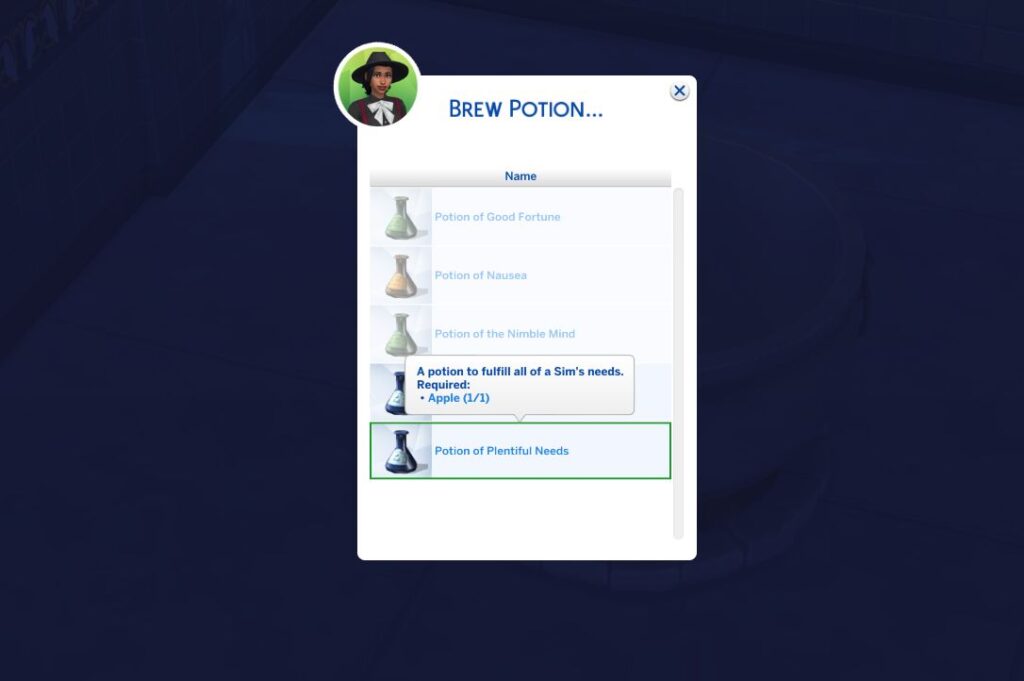 The balance here is completely non-existent and in fact destroys much of the game's loop in caring for your Sims due to what seems to be an oversight. For instance there is a potion that replenishes needs to full. Now, ingredients should gate potions to help balance things out right – you can make a few of these, and take advantage of them at times… but the problem is , the required ingredient for that potion is.. an apple. One. Apples are common and extremely accessible. If you find one apple, successfully brew a potion with it, you not only get the potion.. you get four of them. Four full days of need refills from a single apple. I don't know how well you play the game, but I am of the opinion you will most certainly pick up another apple within those 4 days.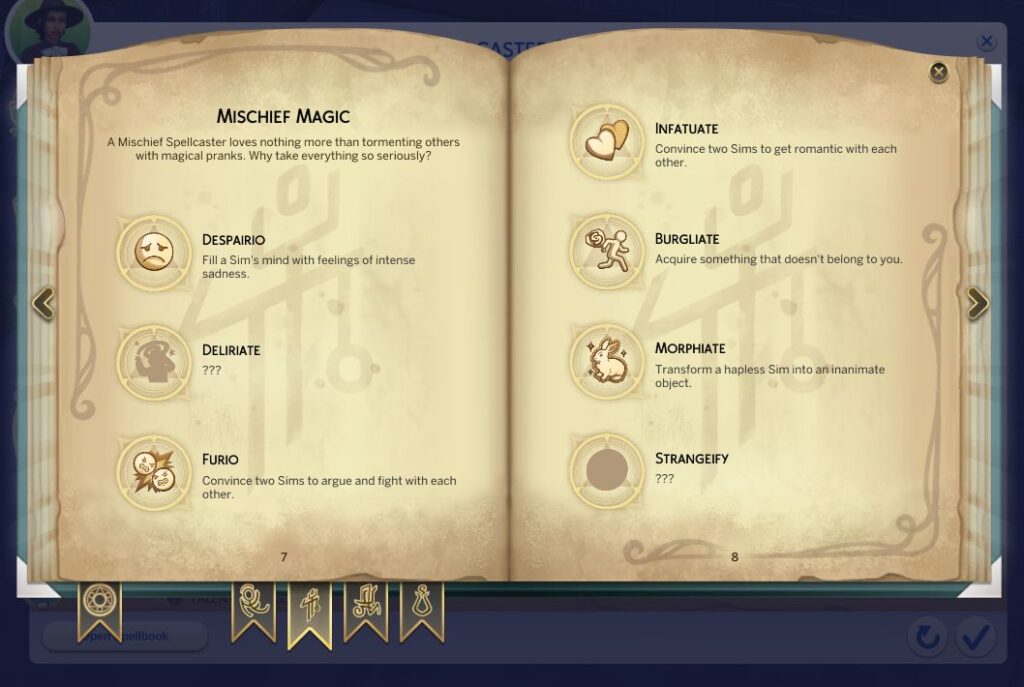 It was expected to make the game easier to be a Spellcaster. I just didn't really want it to be this easy. Every other potion but the needs one takes some other form of ingredient that might be harder to come up with. Like, a specific type of element or crystal. RNG will keep you in line on those, but when you can never sleep, never poo, and have no need to eat, it almost doesn't matter. Once you have acquired a duplication spell those remaining few gates are removed because you'll have infinite… nearly everything.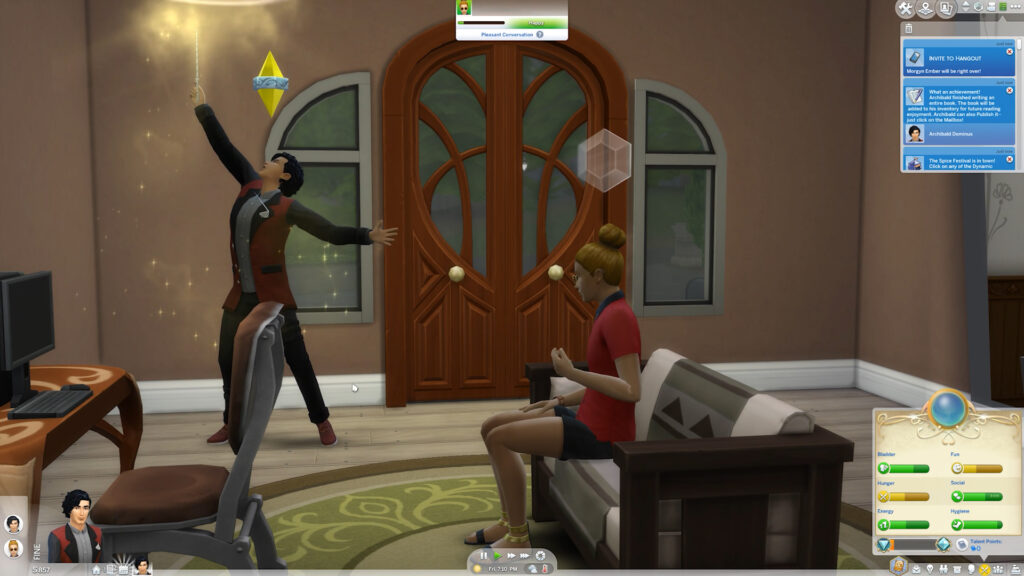 RoM turns The Sims 4 into your personal playground. You can bully Sims however you want, just not kill them. No one in your family ever need suffer. RoM is probably worth the $20 when compared to other packs, I just hoped for more unique effects and a pacing that made each new spell unlock feel meaningful. The ability to live in the Magic Realm, or more to do there, would have helped.
Even though Spellcasting isn't a skill, I'd wager it takes about the same time to max out. This is a trend that has been going on a while now – a more recent example is the decision to offer the player a Mermadic Kelp for 500 satisfaction in the rewards store. No reason to look for it, when it's available right there. Grafting was destroyed in Summer 2018. You can still do it, but you can buy rare seed packets for $1,000 Simoleons or, as with RoM, get a death flower from one of the shops.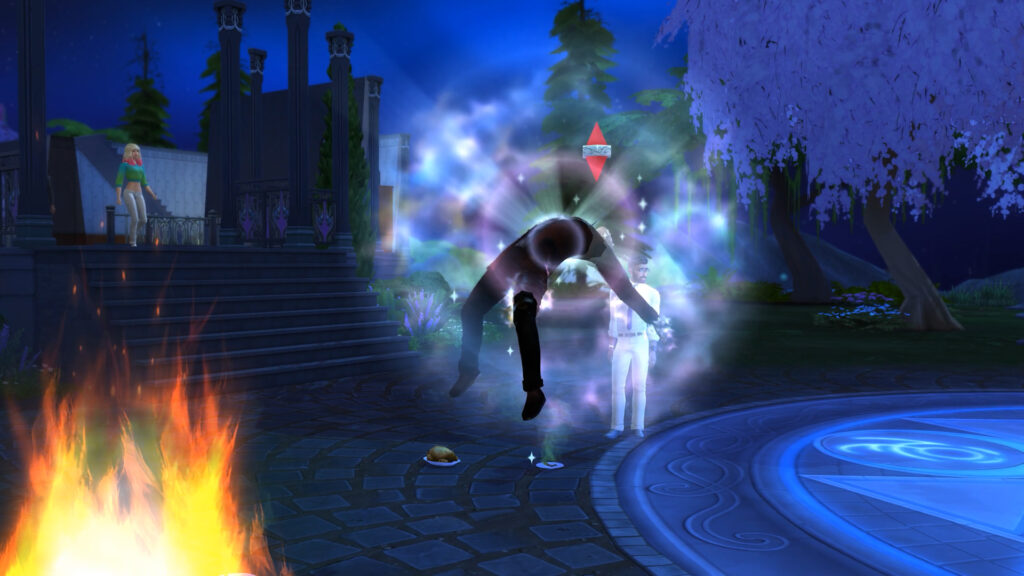 There are only 3 spells that have any kind of requirement to attain, and they're all exactly the same. Hit the max rank, have a little friendship established with the Sages, and ask them for the final spell. Done. Now just grind each of the practice magic abilities you have by clicking your Sim, and you'll pick up the remaining spells in those schools. Just as easy as asking for the power to be a Spellcaster in the first place. Even minor hurdles and complexity to this system would've been more entertaining than just giving it to you.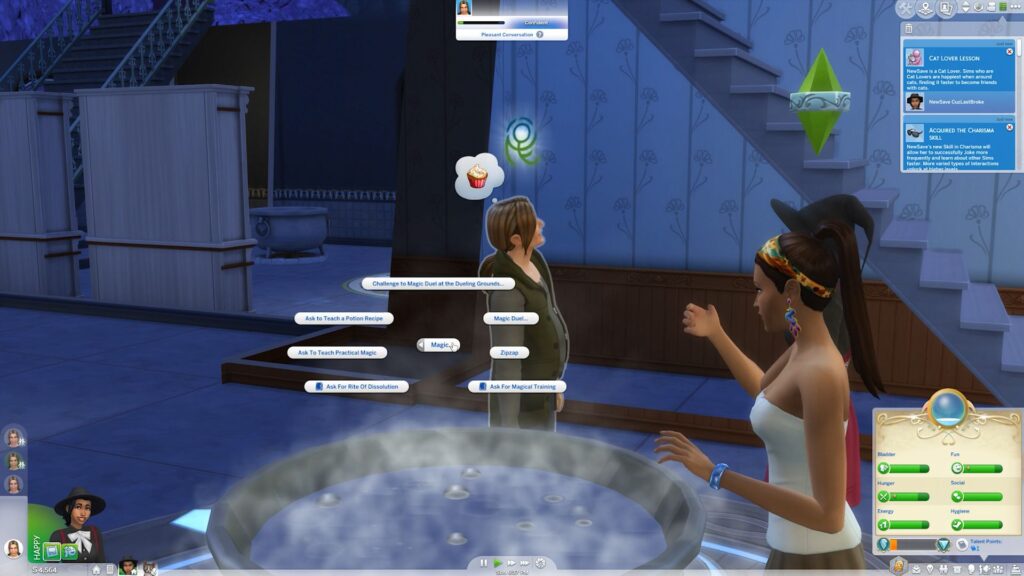 Realm of Magic is the ultimate power injection for players of the Sims ,and it's power that is handed to you rapidly, from the first needs potion you'll learn all the way to the ability to bring back the dead. Because there is so little to do in the Magic Realm, you will quickly return to the same game, just with no need to do any of the micromanagement and routine stuff that makes Sims.. the Sims. It's a power fantasy and you are likely to get some kicks out of it, but you will feel no sense of accomplishment along the way.
---
The Sims 4 Realm of Magic Features Deep-Dive
September 7, 2019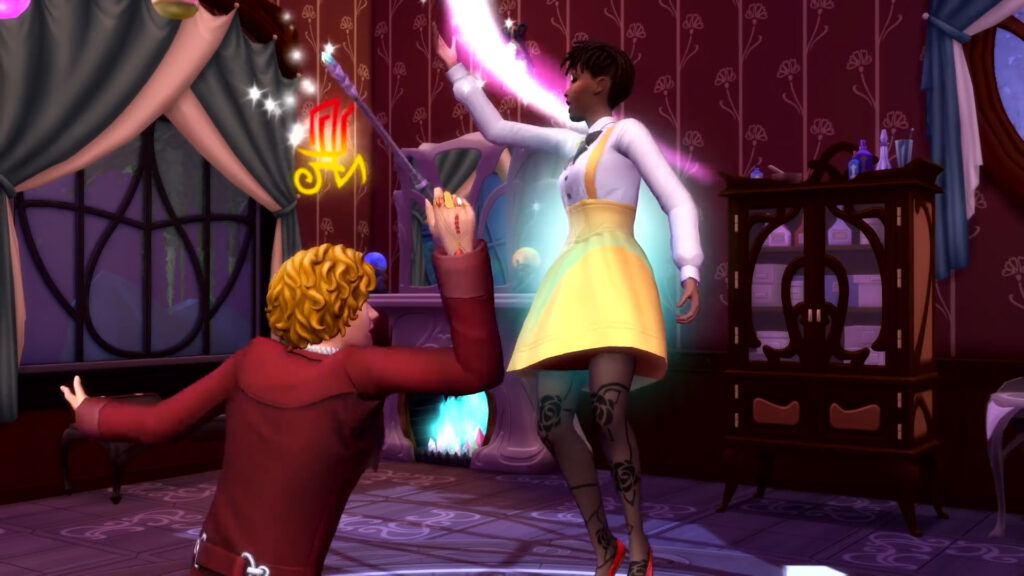 Maxis held a Realm of Magic Deep Dive livestream today, and I've summarized it. This kicks off my major coverage of Realm of Magic. I went video first because it's the least time consuming and I'll need a lot of my own pictures and don't want to replace tons of them.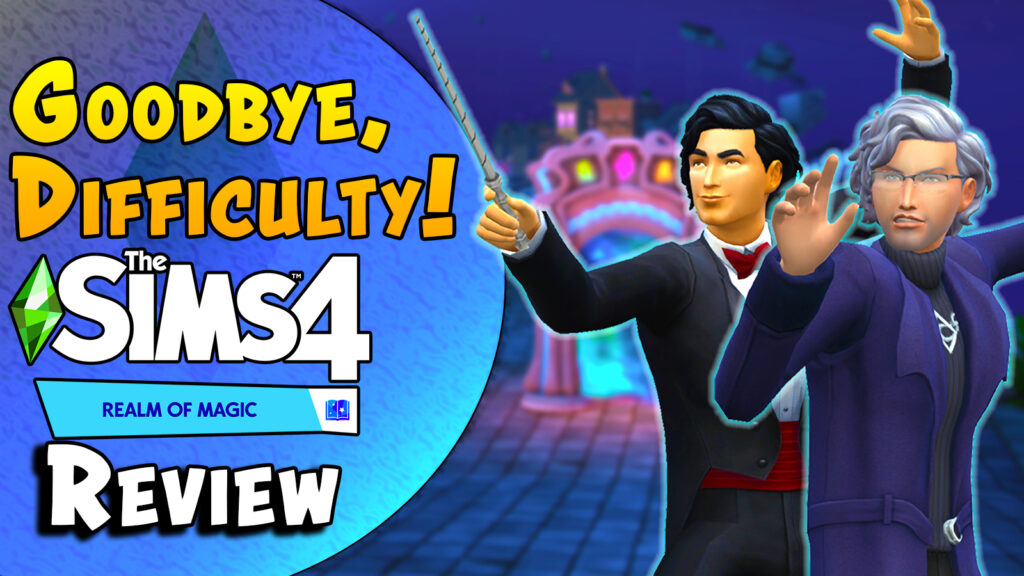 Tomorrow night I'll begin with coverage of Spellcasters. We learned a good bit about their Magic Charge system, spells, curses and alchemy among other things.
The magic charge system is not a typical mana pool, but rather a meter reflecting how much energy your Sim has accumulated from harnessing magic. Build up too much of this energy, and you put your Sim's life at risk.
However being overcharged can be beneficial. When a Sim is in overcharge mode, their spells may have a more potent effect but also have a higher failure rate. This sort of reflects their need to control the magical energy they're attempting to use.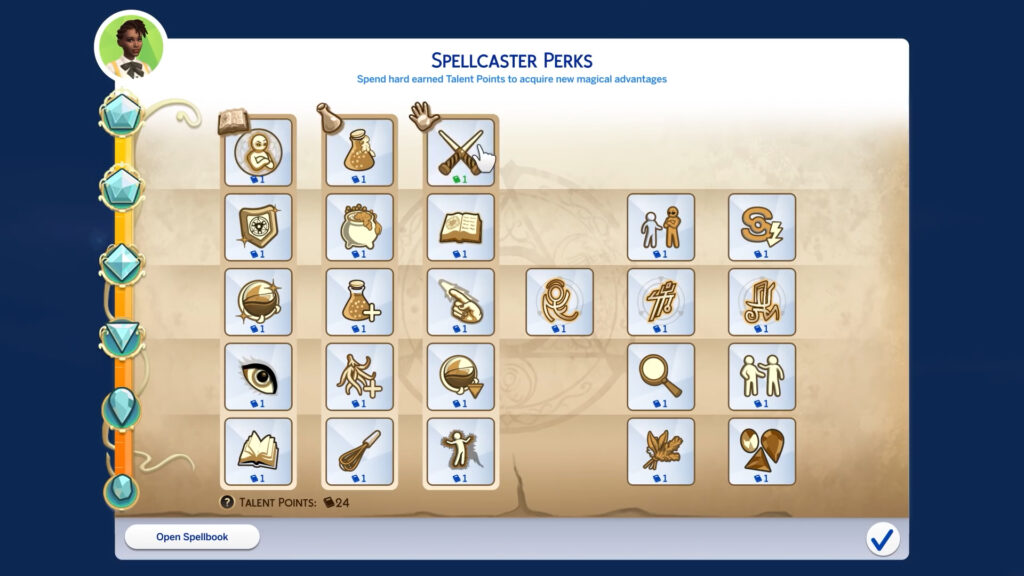 When a Sim's Charge Meter is at full and you cast another spell, there's a chance your Sim will explode in energy. However, familiars can be there for you. One of their purposes is the ability to absorb a killing blow. They can only do this every so often, however, and taking another while they are on cooldown is likely to be fatal. A minor criticism (or questions) I have about this system is: exactly when is this going to be useful? Are other magic users going to be attempting to kill me? Or is it only to protect me from my own excesses, using magic to tidy up and conjure up a roast turkey.
Spells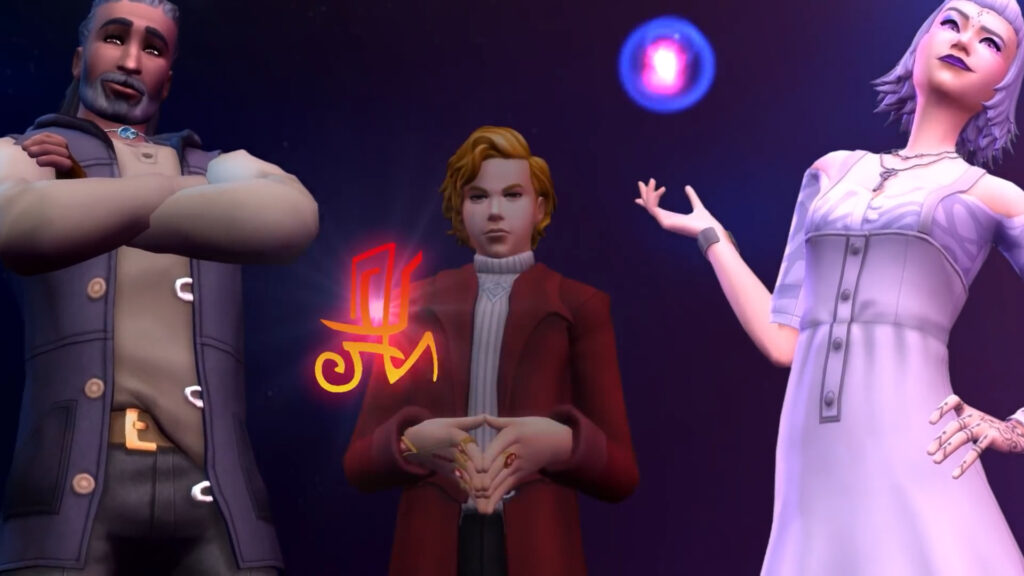 Sims can learn spells in several ways. You can win them in duels, forcing your opponent to teach you something. You can also scour the library of the magic realm's main building, dubbed "Magic HQ" by Maxis where you might find a dusty tome with a spell you don't know. You can buy them at a store or just ask nicely of one of the sages. They're more likely to accept if you're on friendly terms.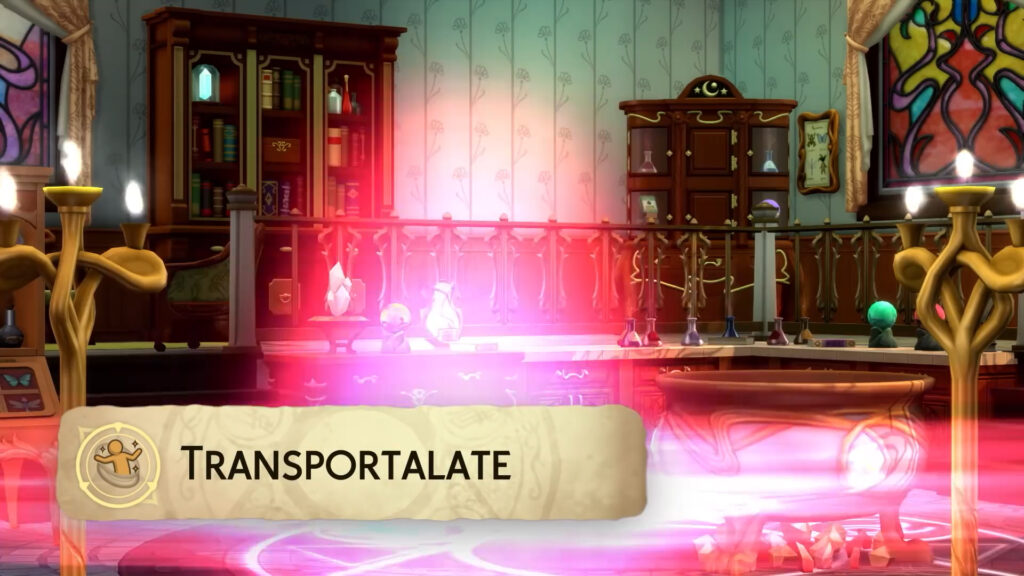 Curses

Having one of your spells backfire, you can pick up a curse. This is mildly reminiscent of the Fame Quirks system of Get Famous, only not so based on actions. Curses stick with your Sim permanently if you do nothing, but there are at least two ways to cure them that we know of – craft a potion or use a spell that specifically removes curses.
Alchemy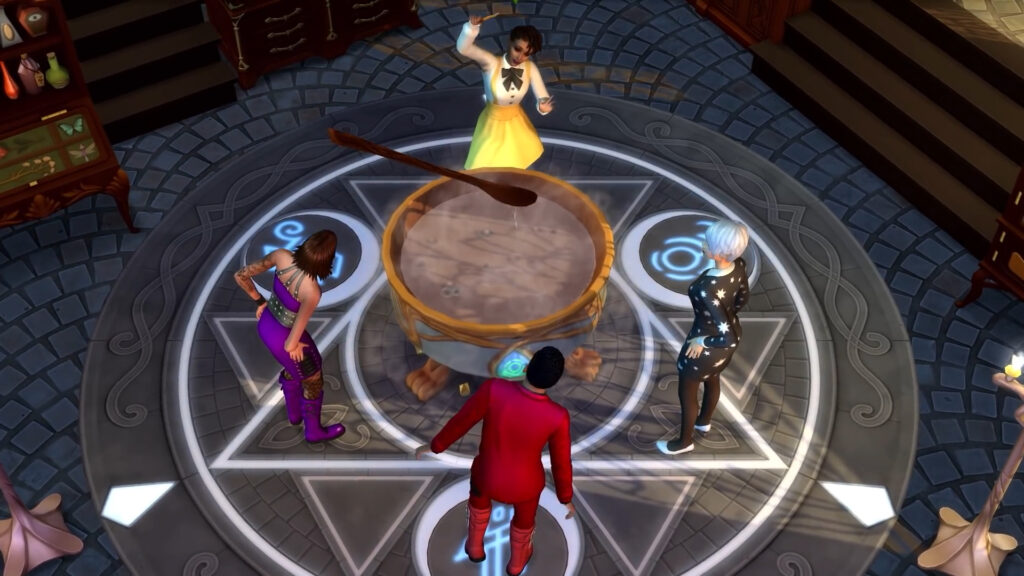 There are 15 total potion recipes to learn, and vendors in town will happily sell you ingredients – even rare ones – like death flower. Potions don't seem to take a lot of ingredients but it does limit the player's capacity to craft them. Using a cauldron, up to four Sims can work together to create a potion faster. However if something goes wrong they may all take a hit – in the livestream, both Sims got knocked out when something went wrong.
More to Come

I have lots more to share and will work on pages for the various systems over the weekend. While info will be sparse (and based almost entirely on the livestream) I will fill it out with full spell lists and info on familiars, potions and playing a spellcaster in general starting on Monday.
---
Tutorial: Using The Sims 4's New Stair Customization Tool
September 6, 2019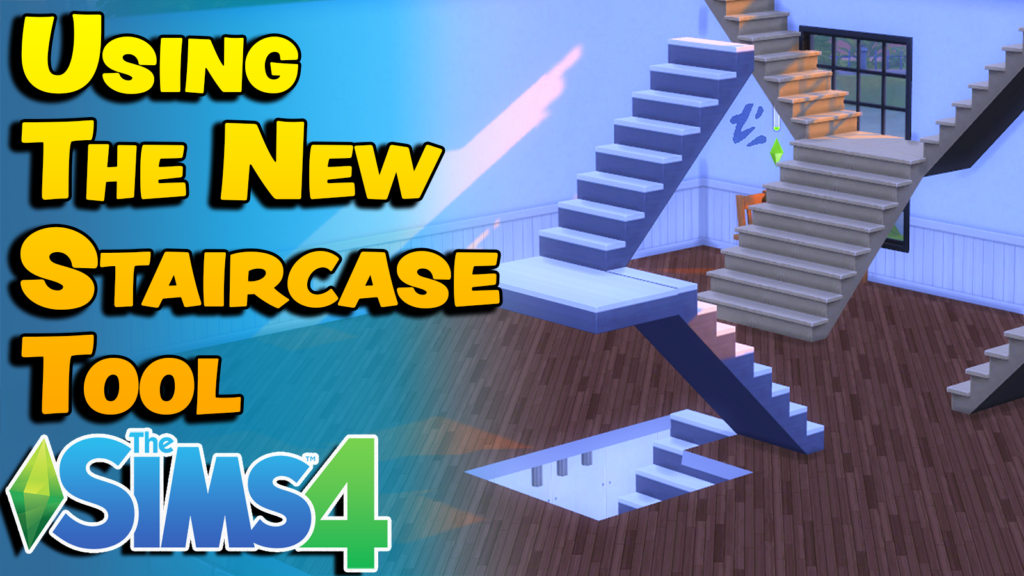 ---
New Staircase Tool – Sims 4 Maxis Monthly Livestream Recap
September 3, 2019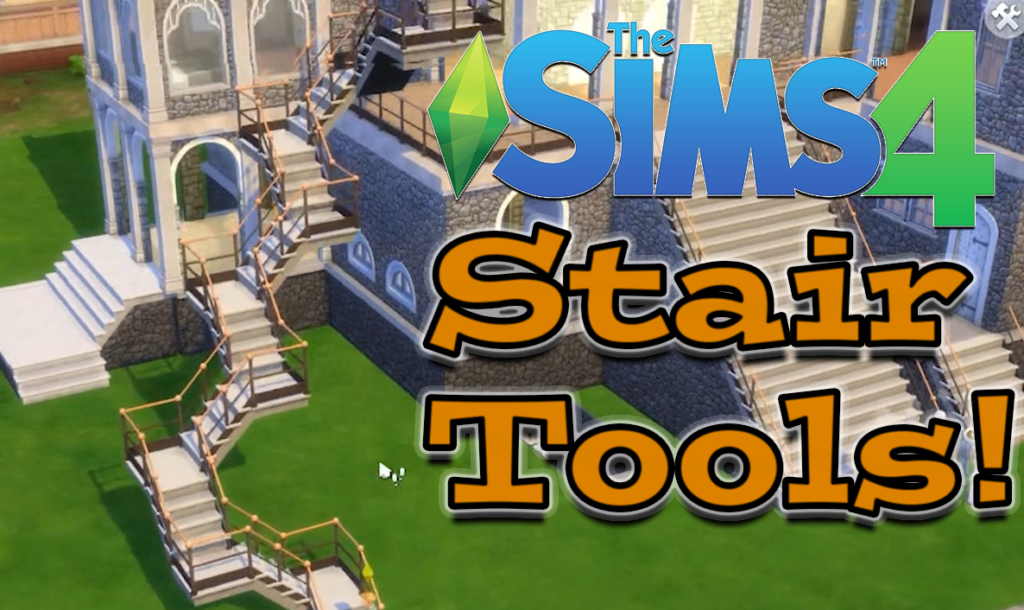 Today was the September 2019 Maxis Monthly, in celebration of the fifth anniversary of The Sims 4. Players on PC/Mac will receive the following on September 5, while console players will be getting it in a few weeks, most likely. A video version of the guide is Available here: Maxis Monthly September 2019 Livestream Summary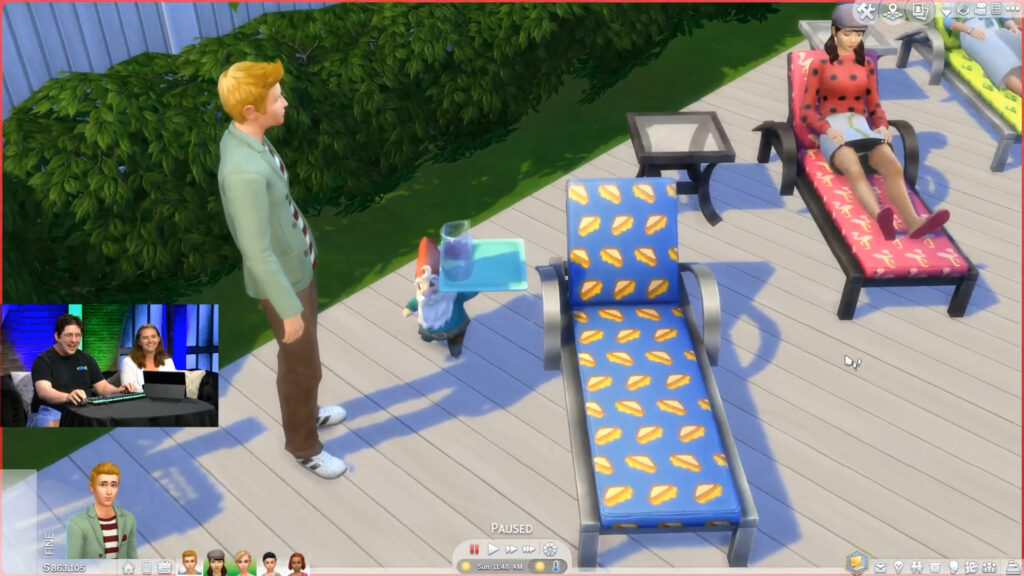 We started with build/buy assets – a new gnome drink holder table, frosted glass end-tables and lounge chairs for base game players. These were currently only available to players who owned Island Living.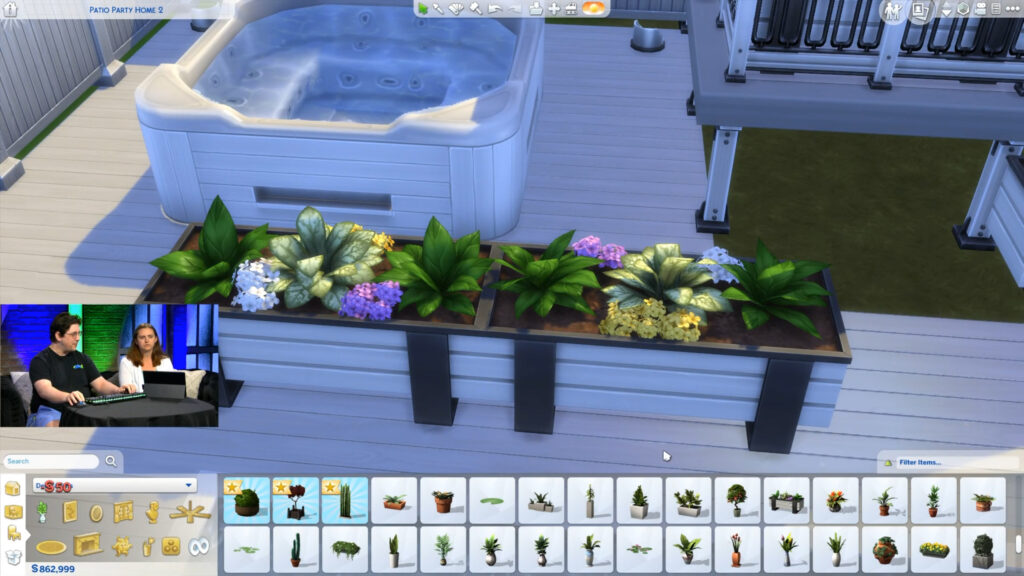 These new planters are very nice, and snap together so you can make walls of them to decorate the outside (or inside) of your home.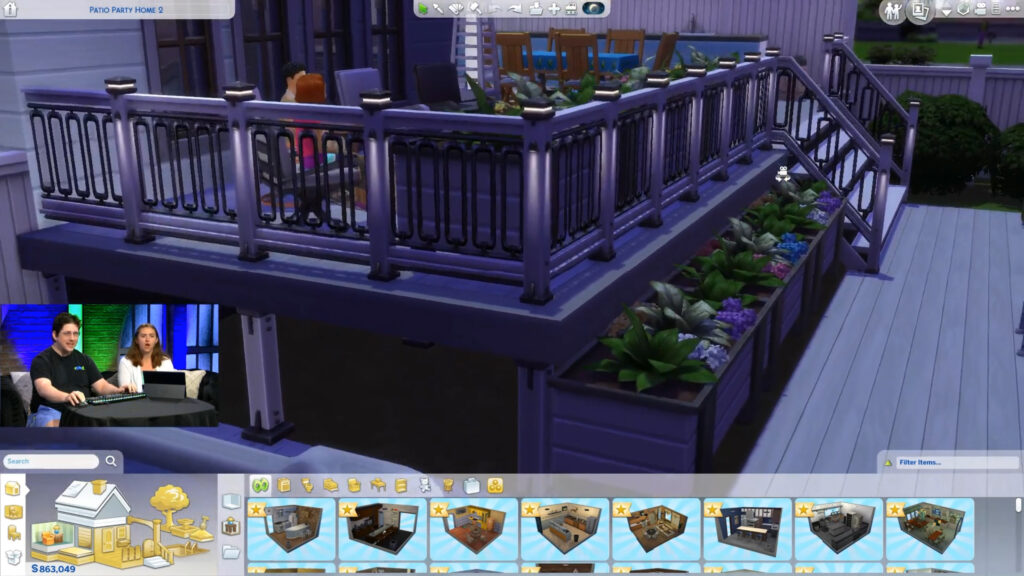 Lighted fencing posts add a little glow to night-time on the deck, and angled lights can be used to illuminate parts of the house.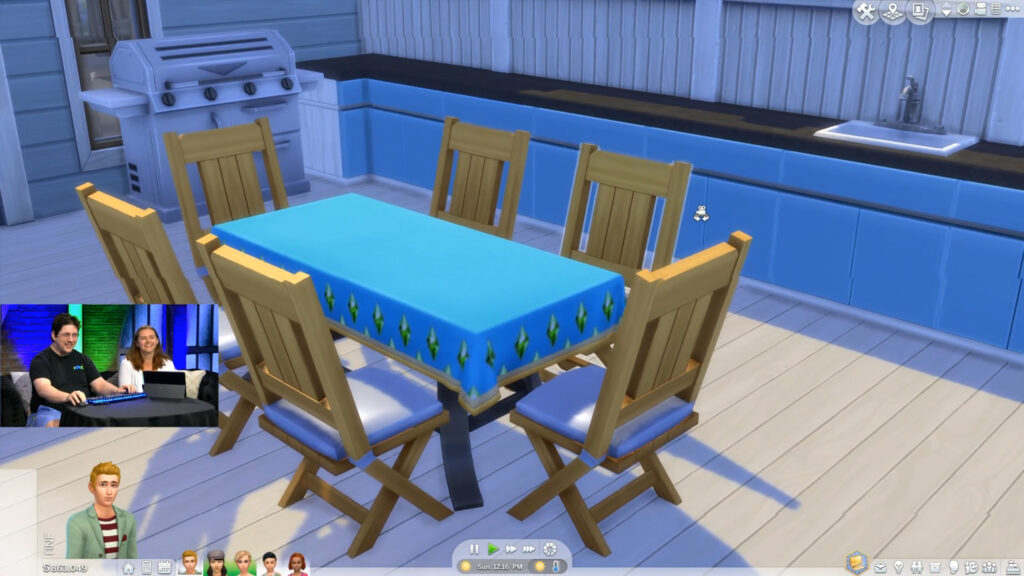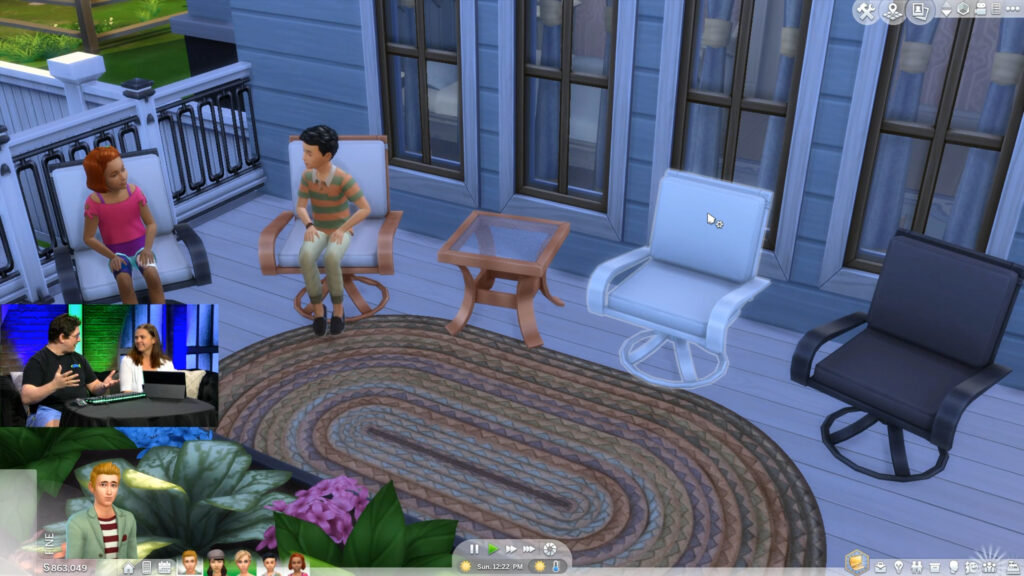 Items like this picnic table and new chairs have Sims-y patterns but do include regular, everyday looks so that you don't grow sick of the plumbob patterns.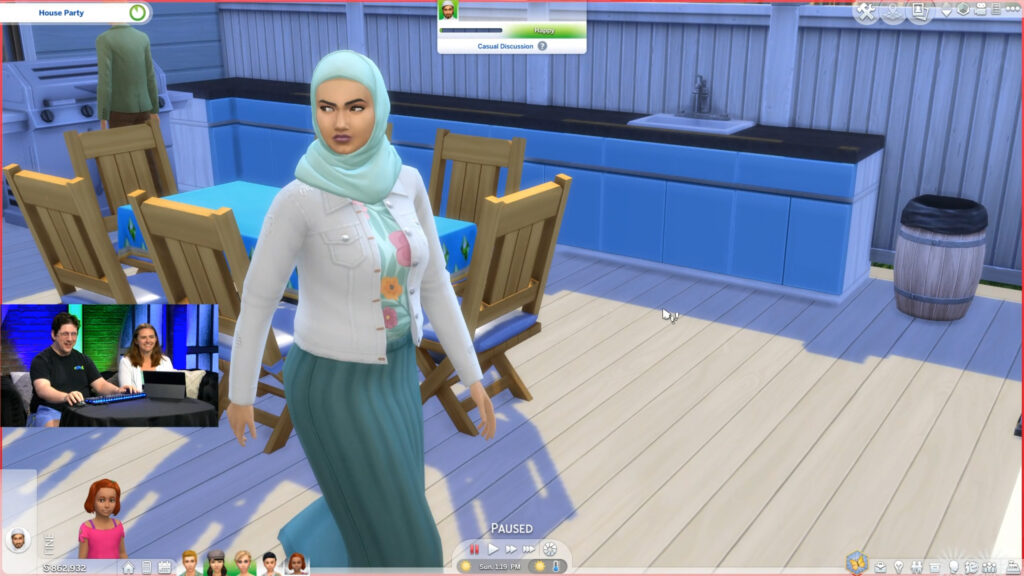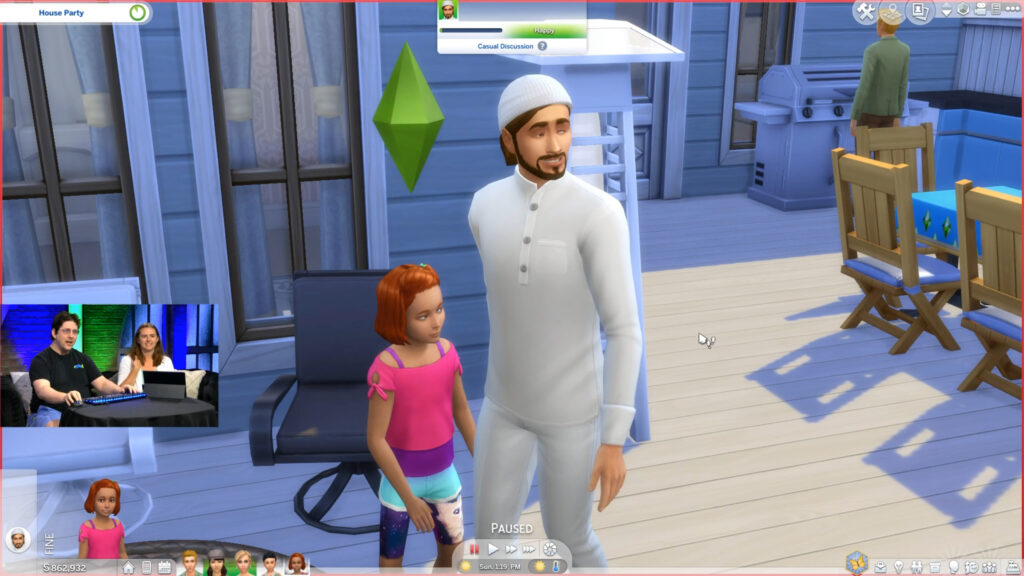 Sims can finally dress their Sims in traditional Muslim garb, with hijab for women and men getting kufi. The hijab is not connected to the outfit this Sim is wearing, but will rather go with any outfit. We assume it's kind of a 'hat'.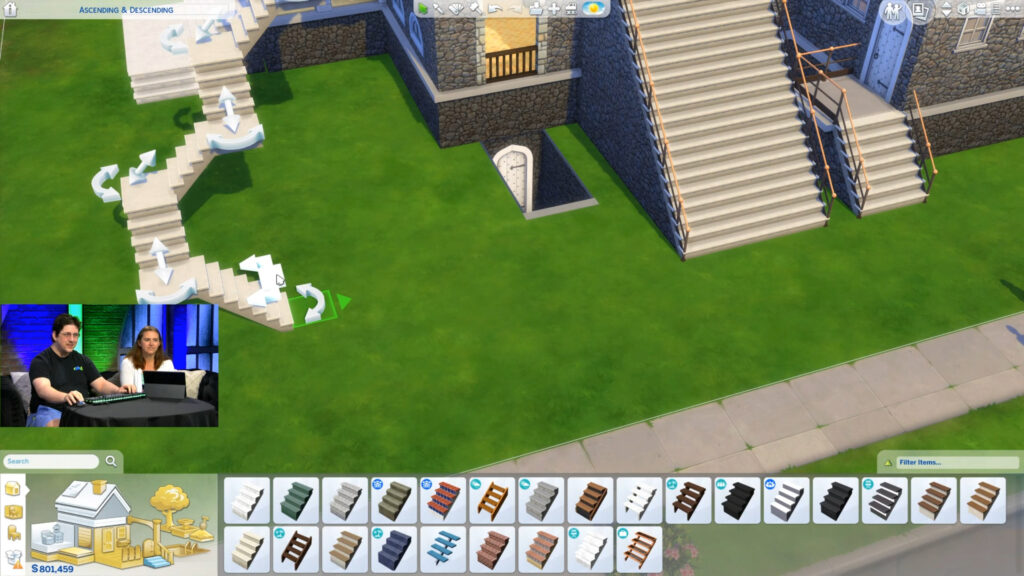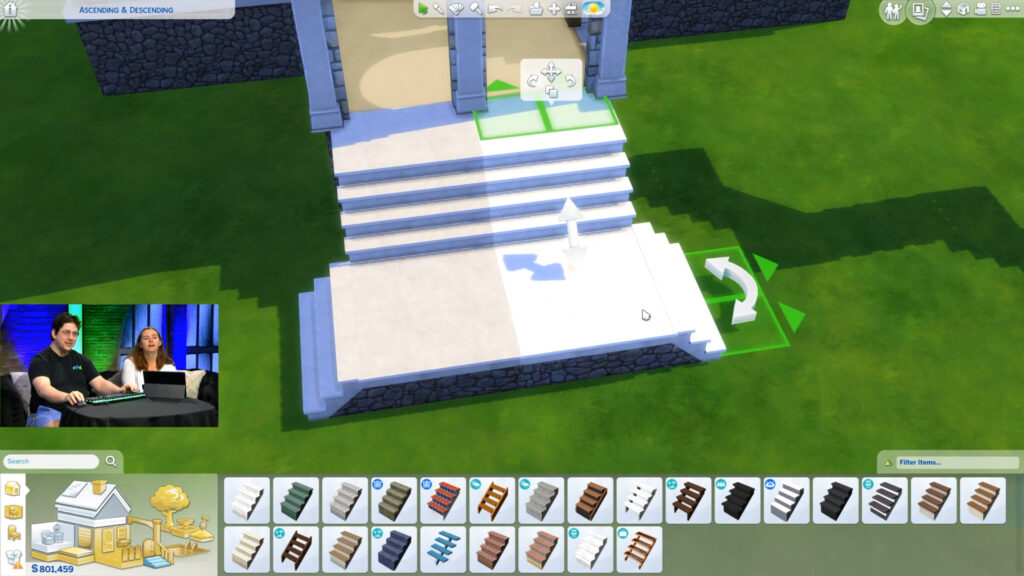 Next up was a new staircase tool. This is going to let you use the dongles to drag stairs into segmented blocks with turns and T-intersections however you see fit. You can go absolutely crazy with this thing, and it showed when SimGuruGraham later pulled up a house that had incorporated it extensively. Sims apparently pathfind on these just fine.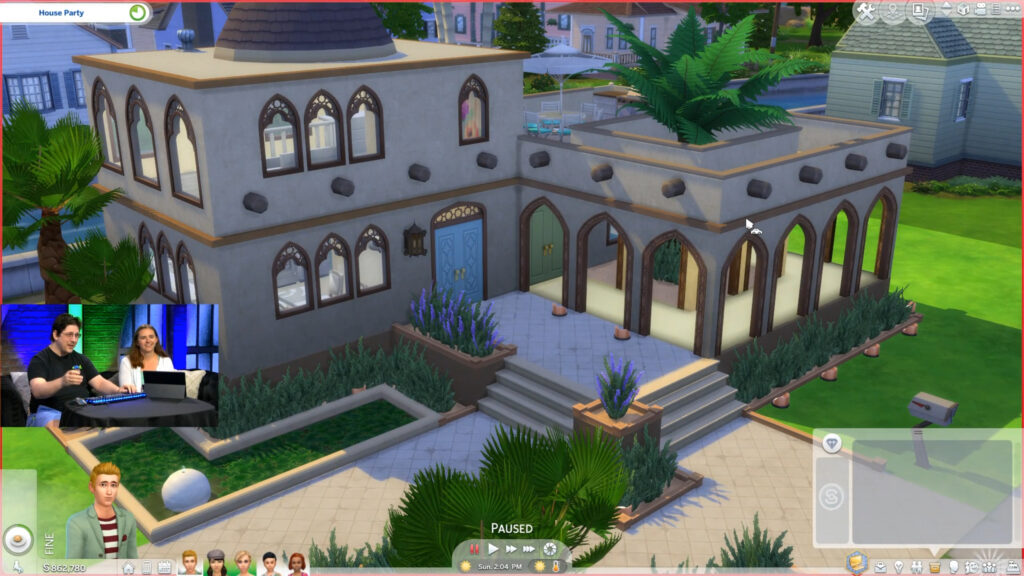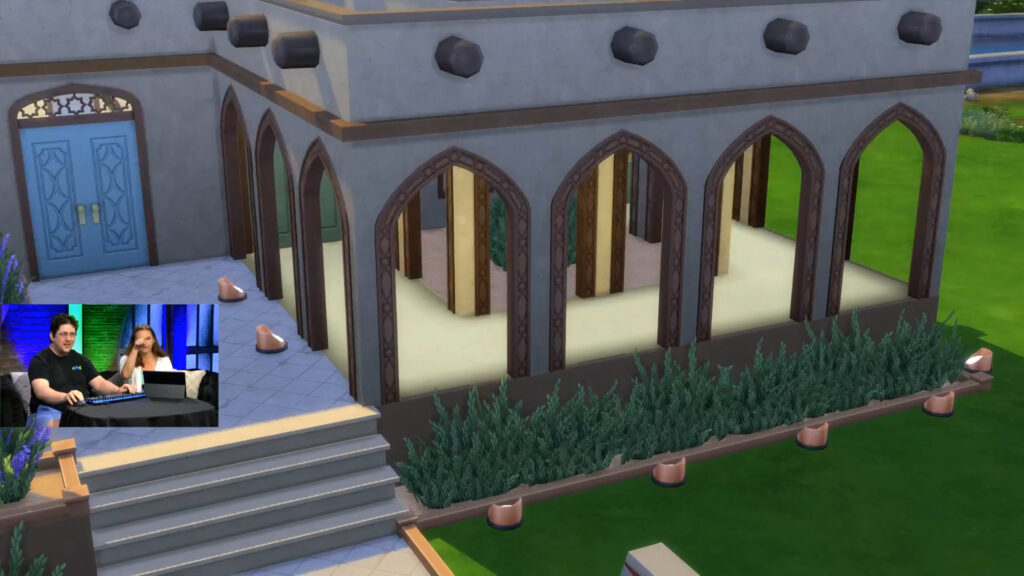 Finally, Arab inspired architecture was shown – new open archways, double doors and middle-eastern themed windows all feature heavily on this house that also has that plaster wall look. Someone tell me exactly what you'd call this if you feel so inclined.
---
Feeding Sims and How to Best Manage Hunger During Pregnancy
The Gourmet Cooking skill is the answer. Seriously. You know, that skill that you never have your sims learn because who can be bothered, right? Well, turns out is more useful than you probably think. Specifically, the Epic Meal moodlet that unlocks at L7 of the Gourmet Cooking skill.
The Epic Meal moodlet reduces hunger decline by 20% for the duration of the moodlet which makes a noticeable difference. Basically, it means that Hunger hardly decreases at all for that 6 hours that the Epic Meal moodlet lasts. So, your sims stay full with an almost nonexistent hunger decline for 6 hours. That's 6 hours of being full and with the added bonus of a Happy +3 mood.
This is a huge help for sims as a normal part of your game play, good for working sims who disappear off-lot into a rabbit-hole career, great for an active career and for taking your sims out and about off the home lot as they will stay almost completely full and happy for 6 hours. Then only once the moodlet goes does their hunger start to decline at the usual rate.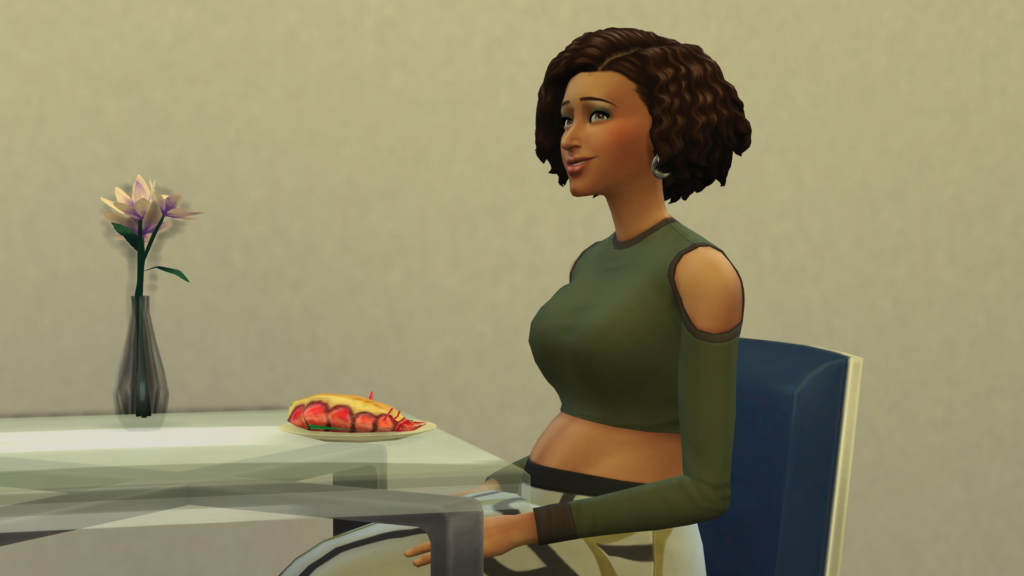 The best use of this Epic Meal moodlet must be managing your pregnant sims needs. A pregnant sim will stay full for those 6 hours of the moodlets duration with only a very slight drain on the Hunger bar allowing you to manage their Bladder and Energy needs much easier.
Leveling up Gourmet Cooking skill is easy and if you do it right, it wont take much more than a sim day. To start you'll level up the Cooking Skill to level 5 where the Gourmet Cooking skill unlocks. Do this by always choosing the highest level food type each time, using the Homey Lot Trait and by keeping your sim Very Inspired.
Easy methods for staying Very Inspired is to Cloud Gaze and then have a few seashells around the kitchen with their auras enabled. These methods are pack dependent (Outdoor Retreat and Island Living) but there are many items in the game and many other methods for getting and staying Inspired. Once your sim hits Level 7 of the Gourmet Cooking style any excellent gourmet recipe will give the Epic Food moodlet. Once your sim has the moodlet don't eat another meal of lesser quality or the Epic Meal moodlet will go and your sims Hunger drain will start again.
---
Upcoming Sims News & 10 Years in The Game
This week has been bittersweet. The guide and our forum turned 10 years old, as did my relationship with The Sims. As we tried to honor that day given our community has fostered many friendships, I was buried in server issues that many of you may have noticed early Sunday morning (US).
Thankfully I believe I have the troubling issues fixed. Though we may have a few more bumps, I don't expect anything to be that bad (but then I didn't in the first place). Regardless we are at the moment quite ready to cover Realm of Magic and excited to get the chance.
The news system is going to help a lot with that, and it's set to light up a bit this week. Tuesday we have the Sims 4's fifth anniversary acknowledgment and will have new objects and CAS assets coming to the game for all players. I'll be covering that in a video guide, and I'll also make a post here about what's added so check back if you're interested.
Friday The Sims team will be doing a livestream of The Sims 4 Realm of Magic, as well:
Save the date! Join us on Friday, September 6th @ 11AM PT for our #TheSims4 Realm of Magic Livestream w/ hosts, @SimGuruRomeo and @SimGuruNinja! We will uncover all the secrets and mysteries that Glimmerbrook has to offer. ✨https://t.co/scyPeyjn0f

— Wizenheimer (@SimGuruFrost) August 26, 2019
We learned there's a new death, and I'm looking forward to seeing how that plays out! It's also possible for Sims who pursue spellcasting to overmax and learn every one of the pack's 24 spells. We will do a thorough coverage of Realm of Magic on the evening of the 6th to summarize all the other tidbits we learn, and I'll be sure to share some here as well for people who don't like videos.
I apologize for the rockiness this past week, but do think we are in a better place now that some necessary improvements are in play. So hey that's something. The best part is I picked up plenty of new tricks that save me time and let me do unique things on the site. When we build up enough articles, we'll be enabling people to browse all the posts about a particular topic so things will be well organized and, if we succeed, very helpful.
---
How Useful Is Fruitcake?
August 30, 2019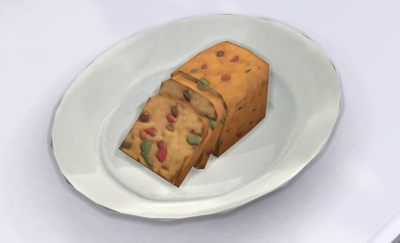 If your sim likes Fruitcake, it is actually pretty useful. Fruitcake on the first bite gives a Happy+2 moodlet that lasts 4 hours. It only takes sims 4 bites to complete the serving making it a pretty fast meal to eat and fills around 3/4 of the Hunger bar.
The most useful feature of Fruitcake is that it never spoils and so is one of the easiest and best foods to have in a sims inventory. Perfect for eating away from the home lot. Top up your sims Hunger bar with a few harvestables and your sim will be full and Happy.
To get your sim to like Fruitcake, without cheating, is easy but can take some patience. Simply get your sims Homestyle Cooking Skill to Level 5 then the ability to cook a Gourmet meal unlocks. Fruitcake is a Level 1 recipe. With the use of the Homey Lot Trait this is easily and quickly done in your sims first day in a new save. Of course, if you save your Welcome Wagon Fruitcake then having to cook your own can wait.
Save your game before your sim takes a slice. If your sim likes Fruitcake, there's nothing more to do so save your game to lock in the Hidden Trait of liking Fruitcake and continue playing.
If your sim does not like Fruitcake on the first taste quite without saving. Delete the localthumbcache.package file from your TheSims4 folder and hop back into your game. Repeat this until your sim receives the positive moodlet indicating that they now like Fruitcake.
If you want to use cheats to make your sim like Fruitcake. Enable 'testingcheats on' then type: 'traits.equip_trait trait_hidden_likes_fruitcake' and press enter.
---

Coming June 21, 2019 for PC/Mac and July 16 for Xbox One/Playstation 4 The Sims 4 Island Living Expansion Pack features a new world (Sulani), Mermaids, open ocean swimming, jet skis, houses by the beach, and many beach activities. Check the link for a full rundown of what we know is coming in the pack.
I'm working on getting all the new content covered. This is going to be about 10 pages, due to the variety of activities and concepts in Island Living. The most important stuff will be done by launch day (Mermaids and Conservationist).
The Sims 4 Island Living Expansion Pack
Mermaids in Island Living New
Mermaids Video New
Island Living Gameplay Review
Island Living Cheats
Features to Know About in The Sims 4 Island Living
Features in Island Living (Video Format) NEW
Conservationist Career Guide
Conservationist Video Guide
Cleaning Up The Island - How it Works and What's Best
Child of the Islands Trait New
Child of the Ocean Trait New
Using New Foundations, Clear Floors, and Other Build Mode Items

The Sims 4 StrangerVille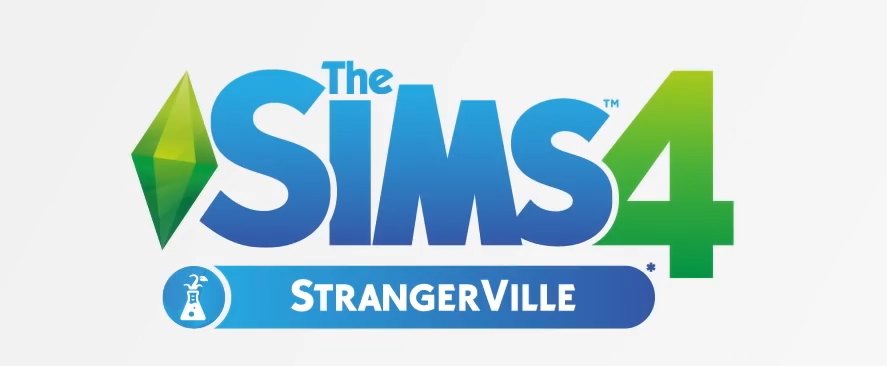 Latest Guides: I have a Strangerville Game Pack: Guide to Features under development. This new DLC will be available worldwide on February 26, 2019. We now have the following:
StrangerVille Town Guide
Military Career
Video Walkthrough of StrangerVille Mystery
StrangerVille Mystery Guide Act 1: Getting Started in a Strange Town
StrangerVille Mystery Guide Act 2: Evidence, The Dossier, and Key Card
StrangerVille Mystery Guide Act 3: Hazmat Suit, Spores and Spore Filter
StrangerVille Mystery Guide Act 4: Source of The Infection (Spoilers)
Story Guide (Spoilers) - Learn Things You May Have Missed - New
Source of the Infection NEW
StrangerVille Cheats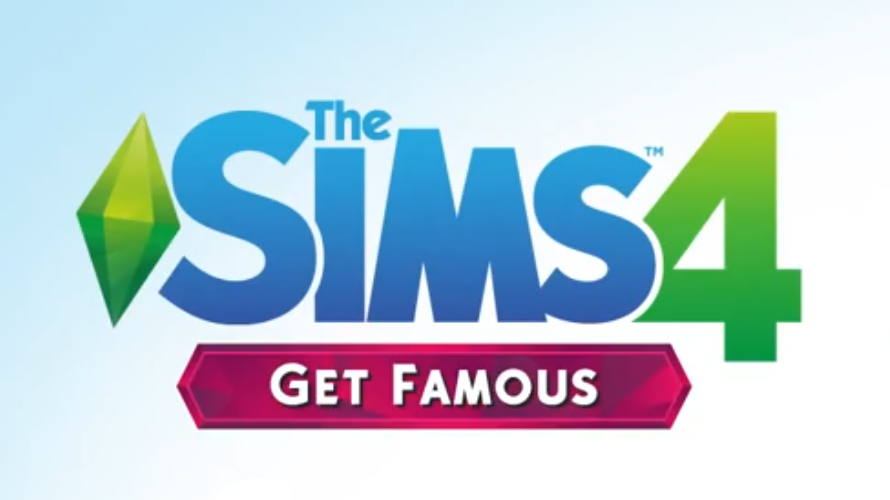 Click to learn about new features in The Sims 4 Get Famous, which has a release date of November 16, 2018..
New - Crystal Helmet Object Guide (Special Effects)
New - Fame Quirks Guide
New - Media Production
New - Fame Perks Guide
Celebrity and Fame System (UPDATED)
Actor Career Guide
Acting Skill Guide
Get Famous Cheats are also available
Other Video Guides
I have launched a Youtube Channel for Sims 4 Gameplay Guides. You can check the Videos section of the guide for an in-house list. You can also request a video there, which may get me to bump it up on my to-do list. The list of things that need done is over 100 items long, so some things will take a very long time to get to. I want to eventually have a video version of every guide on the site.
Skill Cheats New
Playing a Moocher New
The Sims 4 Writing Skill Guide
The Sims 4 Gallery Patch Features
Try for Baby with Father Winter
Beautifully Decorated Moodlets
Weather Machine (Seasons)
Mod for Spliced Rare "Bug"
Fertilizer in The Sims 4
Sylvan Glade and Forgotten Grotto
Beekeeping Video
Gardening in Seasons Video
Scouting Video Guide
Careers Guide (first video)
The Sims 4 Seasons Guides

10 Million Views! My YouTube channel has grown a lot the last 6 months. I now have over 125 videos on Youtube and am nearing 100k subscribers. I'd like to invite people to check out my content and, if you like what I'm doing, subscribe!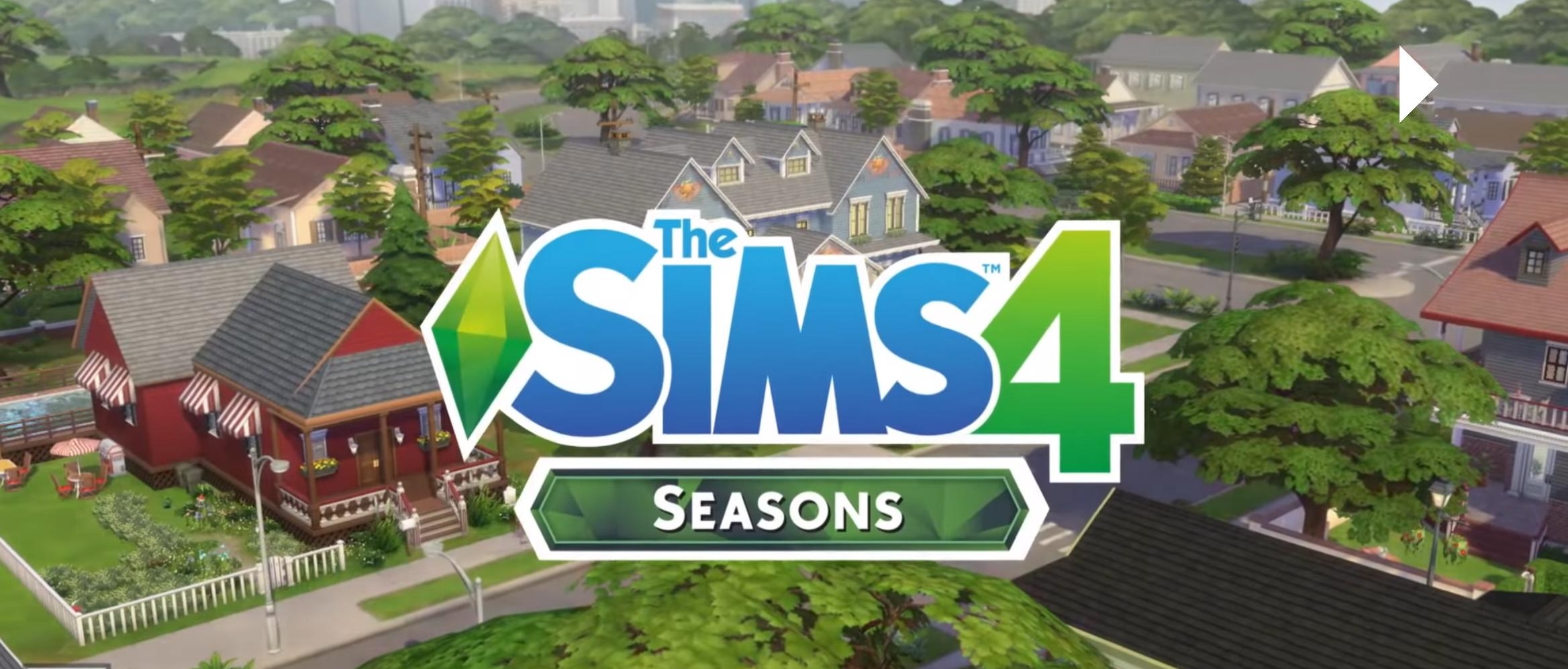 On June 22, 2018 The Sims 4 Seasons is available for PC/Mac. Here's a listing of all Seasons guides I authored:
Seasons Cheats
Scouting Video
Scouts
Beekeeping
Gardening Plant List Massively Improved - Finally got this one updated to include all DLC. Everything is listed!
Reward Traits (Updated for Seasons)
Scarecrow - Patchy the Straw Man
Gardener Career
Flower Arranging
Weather System in Seasons
Weather Control Device - Change Seasons and Forecast
Careers Guide Updated for Seasons
Death Guide Updated for Seasons
Skills Guide Updated for Seasons

Starting a New Game
When you first start a game of The Sims 4, you may not like your house selection. Use this guide to Downloading a Nice Home from the Gallery to improve your options. This is one of many new player tutorials I'd thought of making long ago, with more to come.
Jungle Adventure
The Sims 4 Jungle Adventure Game Pack releases February 27, 2018. The new pack features an explorable jungle and temple, new skills, and lots of build/buy mode objects with a Mayan-style theme.
The Sims 4 Cats and Dogs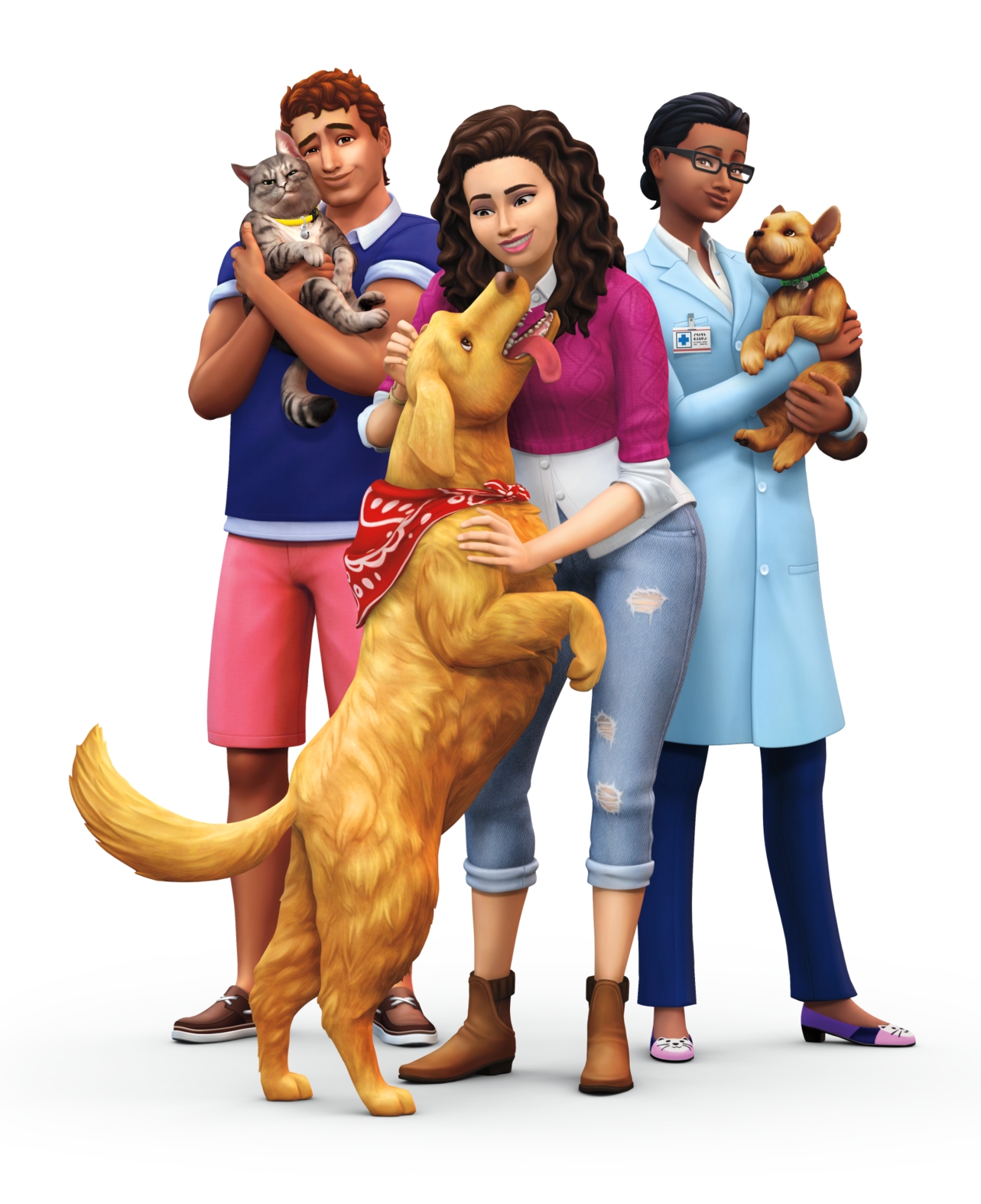 The Sims 4 Cats and Dogs is now available for PC/Mac. I'm working to cover this new addition and get the site updated for its features. So far I've created a couple of pages, though I've yet to touch the veterinarian skill and its associated business aspect. Here's what we have so far:
Adopting, Training and Caring for Pets
Pet Traits
Playing a Veterinarian: Vet Clinics
New
Veterinarian Skill
Veterinarian - Pet Sicknesses: Symptoms and Cures List
Making a Mixed Breed in Create-a-Pet
The Sims 4 Parenthood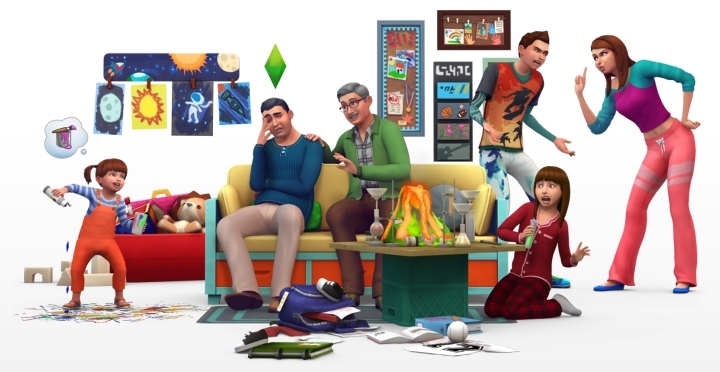 The Sims 4 Parenthood will be available May 30, 2017. This new pack allows you to raise children more realistically, instilling values in them and raising them to be better (or worse) people. Sims who work tirelessly to raise the new parenting skill and teach children values will get Sims that receive bonus or penalty traits upon adulthood. See the linked guide for more details on the additions in this DLC. We also have:

Character values - A guide to the new Character Values system in the pack.
Parenting Skill - The new Parenting Skill, central to the DLC.
The Sims 4 Vampires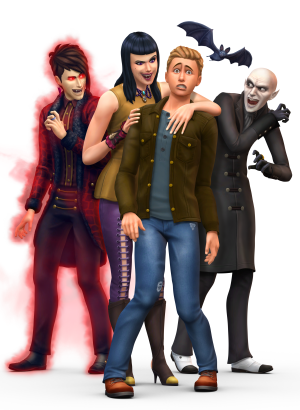 The Sims 4 Vampires Game Pack will arrive on January 24, 2017. This new pack features a new occult, with a detailed system for increasing their power.
Learn all about the DLC
Vampires (Playing as One)
Gaining Levels
Powers and Weaknesses
The Vampire Lore Skill

With more to come!
The Sims 4 Toddlers (Free!)
Toddlers are finally in the Sims 4, available as a free update as of today! Go download it, it's quite large. I've also written a guide to Toddlers which covers their skills, needs, and caring for them.
Many people will point out this update should be free, they are correct. Sims Studio did the right thing in giving it to everyone at once, since Toddlers were notoriously absent from the base game. Our faith in them listening is restored.
The Sims 4 City Living
City Living becomes available November 1, 2016. Explore the new city of San Myshuno and its many features, such as festivals, tourists, and street performers. You can rent an apartment and gradually work your way up the ladder using one of the three new careers available in the pack. Sims can attend festivals to meet new friends, compete in events and win prizes. Lot Traits were added to all players' games with a patch, allowing us to select special features on our home or apartment lot that will boost Sims or produce supernatural effects. Here are the latest guides to this Expansion:
The Sims 4 Dine Out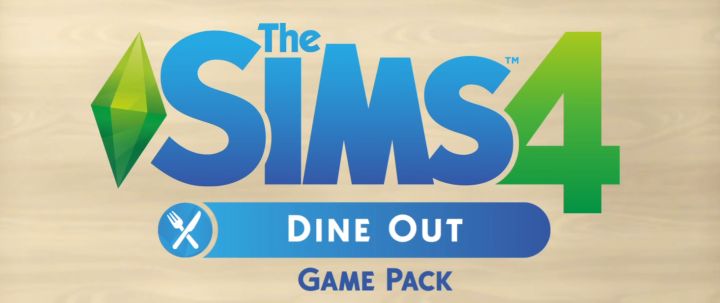 Guide to Clubs in Get Together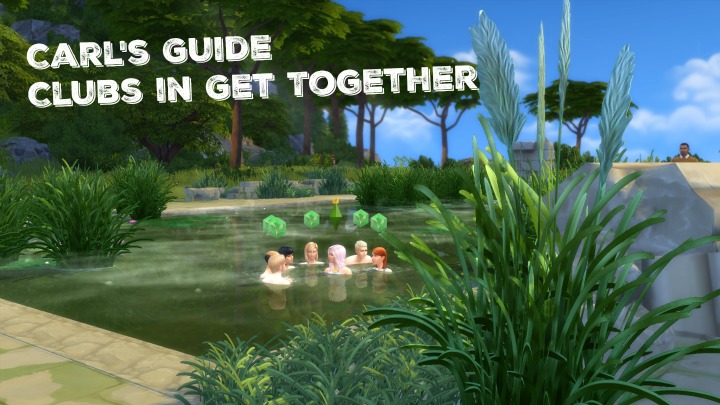 The Get Together Pack releases on December 8, 2015. I've started a Guide to Clubs, including how the club perks work. Guides to the new Dance Skill is coming soon - check below for DJ! I'd like to extend my thanks to The Sims Studio for giving me the opportunity to get to know the Expansion before launch, so that I could provide info that may help people decide if they like the new pack. Send feedback to [email protected]ides.com if you feel I've made a mistake. It was a long weekend with a lot of caffeine.
New: A guide to DJ Mixing Skill in Get Together.
Get to Work Expansion Pack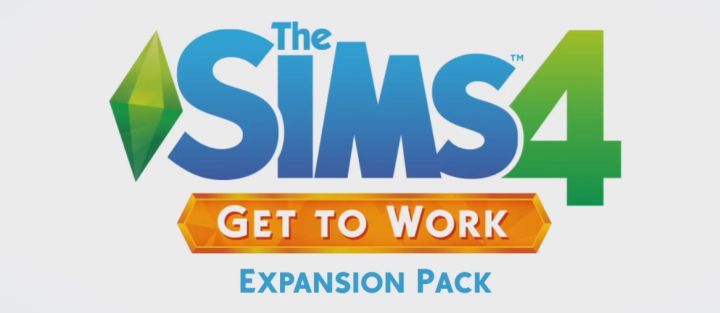 The following guides to The Sims 4: Get to Work are available: Baking, Aliens, Doctor, Detective, Photography, Sixam, the Alien World, Scientist, and Opening a Business. I'll next cover Doctor and Detective. Thanks for your patience as I work to update the site :)
The Sims 4 Outdoor Retreat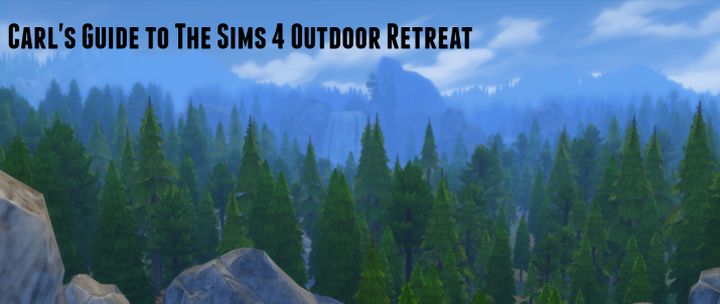 Coverage of The Sims 4 Outdoor Retreat is nearly complete. You can find information on the new skill, Herbalism, and the various Traits, Aspirations, Collectibles, and more that are listed in our Guide to the Outdoor Retreat Game Pack.
Guide Sections
Cheats
Cheats for Money, Skills, Careers, and Testing Cheats that can lend you powerful control over the gameplay. You will also find helpful cheats to use when a Sim is stuck and links to more powerful, if lesser used, cheats.
Build Tutorials
Learn to build a lovely home for your Sims that isn't a cardboard box. This tutorial is huge and covers everything from basements, to roofs, indoor/outdoor pools, indoor design, split levels/lofts, and even details on counters and islands. Use the build tutorials link to get started, as you'll learn the basics of The Sims 4's build mode there. She even goes into detail on Building Cheats to help you accomplish what would be impossible otherwise. Good stuff, courtesy of one of our Forum Moderators, who happens to be an excellent builder.
Emotions
Emotions are a part of the core Sims 4 experience and relevant to all players. Whether you're flirting it up with another Sim or trying to get Focused to Program a new Video Game, the Emotions System and its many features will help your Sim not only improve their Skill levels faster, but also increase the chances of success when using associated interactions. Read this Guide to learn all about the various Moods Sims can experience and how you can use the system strategically to help your Sims.
Careers
The Sims 4 features 8 Career Tracks, all of which come with 2 Branches to choose from with very different possibilities. Many of the Careers are meant to compliment Skills, improving your use of them when at home by using the reward items' emotional auras. This Guide section features information on those Branches, the major reward items, promotion requirements, differences in pay and the Ideal Moods and Daily Tasks for each Career.
Skills
The Sims 4 features 19 Skills, from the old standards like Charisma, Cooking, Writing, and Gardening, to some new ones - Video Gaming, Comedy, Programming, Rocket Science, and Mischief. Use this Guide to learn the Ideal Mood for each of the game's Skills, and find links to deeper information on each Skill.
Traits
Learn about each Trait in The Sims 4 and what it will do for your Sim. Many provide Emotional boosts that help Skilling, while others may give you some perk that can be used in strategic ways. Other Traits simply give your Sim some personality and unlock new Social Abilities.
Aspirations
This section is currently under development. Features a list of all the Aspirations, with information on the Reward Traits you'll earn for completing each of them. Use this list to help you spot anything that will get in the way of you completing one - for example needing a Career or, for Teens, needing to be an Adult to finish.
Collecting
Our Collecting Guide has information on every collection in the game and directs you toward pages that provide tips on completing those collections, as well as the rewards for doing so. Players who want to find everything in the game should enjoy this area.
Babies
A Guide to Babies in the game. From having them to caring for them, this has all you need to know to get your baby raised up to Child without Social Services coming to take them away. Thankfully, if you don't enjoy this stage, you can raise your Sim Baby up to Child at any time!
Children
Learn all about childhood in The Sims 4, the requirements to get good grades in school, child Skills, and tips on managing a family by reading Pam's guide to Children.
Game Help & Problem Solving
A collection of tutorials which may help players who are experiencing difficulty doing things in the game, like moving lots, households, backing up saves, or using the Gallery.
The Sims 4 System Requirements
We get asked often if a certain laptop can play The Sims 4. Since there are so many, I've listed the requirements on this page as well as tips for buying a PC that is capable of playing it. You'll also find help determining if your PC's graphics are capable of shader model 3.0, which is 100% required to run The Sims 4 and many other PC games.
With Much More to Come!
We're working hard to continue to develop the site. Until then, head over to our Forum to learn information discovered by our smart and friendly member base. If you'd like a place with some order and civility to it, this is the Forum for you!
My Sims Wiki & Guide Projects
I diversify my gaming diet, and have written on titles such as The Sims 3, Civilization 5 (covering nearly every gameplay concept in detail), a Skyrim Guide (with writing on perks and skills, such as Alchemy, Enchanting, and Smithing). I love to pick games apart and learn how they work.
To tide me over until Sims expansions are announced, I've taken up writing a No Man's Sky Guide, featuring a full walkthrough of the first few hours and I'm also working on a site for the indie hit Stardew Valley, a relaxing farming rpg simulation with pixel graphics. I've written on the game's 5 major skills: Combat, Farming, Fishing, Foraging, and Mining. As the game is updated by its lone developer I'll provide more content!
My second current side project is for Fallout 4, along with its Far Harbor and Nuka World DLC. Fallout 4 is an RPG/shooter for mature players with deep character build customization, great gunplay, Settlements you can build, stealth, and strategic elements via its Vats targeting system.
How You Can Support The Site and Channel

If you like my sites and
Youtube Channel
, consider supporting me on
Patreon
to help me to continue. If you'd like to support my guides in another way you can use our
Amazon link
for your next purchase (if in the US). We also offer a
paypal donate link
so you can contribute directly.
Back to The Top
Check Out My Youtube Channel!
We now have a Youtube Channel with over 50 guides in video format to go along with the huge site I've already created. Check it out and consider subscribing if you like my style.
Comments (15)
Topic:
http://carls-sims-4-guide.com/
Admin
Carl
There's no great place to put a personal thank you to all my readers, so I'll do it here. I'm grateful to have such a following and to get to help so many people with The Sims for the past 6 years. The success of the site has encouraged me to continue to work on writing for games. It changed my life. Thank you for visiting, and I hope you find what you need here. There is always more to be done given how many little things are in this game, patch changes, and life in general, so bear with me and one day we'll have everything major covered on the site :)I waited to do this because too many guides were missing early on, but now comments are open. Adding the comments section allows users to get help from myself and other readers, in combination with our
Sims Forum
. You can share the little bits of info that don't quite belong in a guide but may be still useful to others. Of course, even I don't know everything, but by sharing info we can all get a little more enjoyment out of the game.Thank you for reading, your encouragement, and enthusiasm, Simmers. You're a great community.
New
Ms.Operetta
I have been using this site for quite awhile and I always look here first for answers.
Admin:
Glad I can help you often enough that you bother to check here first! Even more info is in our Forum, and we'll have search integrated very soon so that both the guide and forum can be searched from this side. Top-right of the Forum you can find a search box that will do both sections of the site :)
New
Gymea Lillie
Thank you for providing this website. It is my go-to place for Sims 4 help. Have a few coffees on me. Thank so much!
Admin:
Thank you! It's great to know you appreciate the site and find it useful.
Senior
Carl
Thanks, Joely! Always nice to see that someone appreciates the site. I'm looking forward to covering the next Expansion, and this time will be doing both text and video guides.
New
Dean
Firstly, thank you for your brilliant guides. Secondary can I ask question, me and daughter enjoy playing xbox one version. I want to complete all achievements in game on my save. But I want to use cheats on hers to make it easier and more fun for her. Can this be done without disabling achievements for all? Thanks
New
Daniel
Two new interactions came with seasons:
Ghosts that froze to death can cool down sims via an unlocked interaction
Ghosts that overheated can warm up sims via an unlocked interactionIf either one of these is done during the 'wrong' temperature (i.e if a ghost warms up a sim during a heatwave) it causes them to be close to the overheating death themselves.
Admin
Playlot
There are no wands or witches in The Sim 4 so is this perhaps a Sims 3 question? Look under the heading 'Wands and Magic Hands' for directions to where to find wands in TS3
Witches Guide The Sims 3
New
Reekyteek
Hi Carl,
First of all thank you so much for making the best sim's resource ever.
I found your video on raising super sim kids especially helpful. I have been working on the super sim challenge started by James Turner on YouTube aka. The Sim Supply. I have a sim couple who I have worked through almost every aspiration, job, and skill in the game. Just finishing up vampires, about to start on strangerville, need to catch up on the new careers available from the patch, and haven't got to island living. During this time I have raised about 20 super kids, and I have found they are now learning at an extraordinary rate. With the buffs from child and toddlerhood achievements, being in a club meeting, and being in the presence of her parents who can both mentor her and who can provide the Successful Parental Presence buff, my teenage sim cooked one level one gourmet dish (a fruitcake) while her dad danced in the kitchen to provide the parental buffs, and she maxed her gourmet cooking skill from 0 to 10. I feel like this needs to be more widely known. These stacked buffs are insane. They are game changers. I have my super sims couple up on the gallery along with some of the skilled up kids and I can load up more of them if you want to test out the mechanics. My origin ID is Reekyteek
New
Reekyteek
I also realized part of the stacked buffs comes from being a vampire with the child of the moon trait.
Admin
Playalot
Hi, sadly this sounds like a bug that is in the game since Game Update: 6/18/2019 – PC 1.52.100.1020 / Mac 1.52.100.1220.
Admin
Playalot
Not sure why you would use a cheat for full screen when you can just change that setting in the Options Menu>Game Options>Graphics settings.
Make sure you have Edge Scrolling checked in the settings. Options Menu>Game Options>Game Camera.
Edge scrolling is working for me so I can only assume that it is incorrect settings or perhaps a mod that has broken this ability for you.
New
Ol'Man Simmer
Admin
Playalot
Hi! Thanks, I've passed on your email details to MrsFlynn who is the Community Manager for the Forum so she will be able to look into this for you and get it sorted.
*Edited to add, your email account isn't valid for us so maybe make a gmail account and try again.

New
christina page
I love your guides. they make you game play fair more interesting.I Still am laughing over the stinky sims comment in your magic video. please don't change how you do things. they are informative and most funny
New
Someaverageguy54
Hi Carl, I've been a fan of your guides for a long time, you always go very in depth and give more information about anything than any other guide or youtuber. I've recently noticed that Sims with a higher fitness skill seem to gain weight far slower than Sims with a low fitness skill. I've done a few tests by placing two identical Sims, who both have 0 fat and 0 muscle in a household (with the traits good, outgoing and cheerful, just random traits that wont affect anything) cheating a level 10 fitness skill to one of them and having them both eat 5 cakes, the sim with 0 fitness always ends up at the maximum weight, whereas the Sim with a high fitness skill only gains a small amount of weight, if any at all. I was wondering if you could verify this and maybe include it in your guides.
I wasn't exactly sure where to contact you, so I hope that just commenting this here works.
New
Aline
Your guides are the best and a real life saver! You wouldn't happen to have one for the holidays would you? I just got Season and had my first harvest festival, I'm feeling rather overwhelmed!
New
Km18cfr
I love your stuff, it has helped me immensely! Keep doing what you're doing! I do have a question though. I use a PS4 and I am having trouble with one-way objects (one-way window, bookcase door, etc). It doesn't let me choose what way something faces, and it's usually the wrong way, is there any way to fix this?
New
patricia
Love your youtube videos and website. The websites have been my Sims go to for years. I wish I could afford to donate but can't. I am a 48 year old disabled due to lupus in central Kentucky usa. Have been playing sims since the original. I bought for my kids but after playing trial before allowing them to play decided wasn't appropriate for their age....then became addicted myself. Thank you for all the work you put into both.
Are you sure you want to report it?
Share a link to this comment

Star Wars in Sims 4

We now have a page on The Sims 4 Journey to Batuu.
It's not what I would have hoped for in a Star Wars Game Pack so far.
Secrets and Other New Stuff
Sims 4 Packs & DLC
Support Us

Readers who use adblock or those who'd like to thank me for my efforts can now pledge $1/$5 monthly via Patreon. This helps a lot with server costs and provides some stability for my business.
Super Sim Checklist + Other News
Let's Play Playlist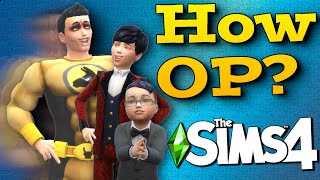 New I now have a guide to Making Super Sims in The Sims 4. Look for a text version within the next 72h. It won't have THAT much more info but it will help out as a checklist.
This was inspired by a series, "Let's Play a Super Sim" in which I start at toddler and gradually take on the major bonuses. Here's a link to each part for people who are interested. You can also see the Let's Play as a Playlist on Youtube.
Discover University Expansion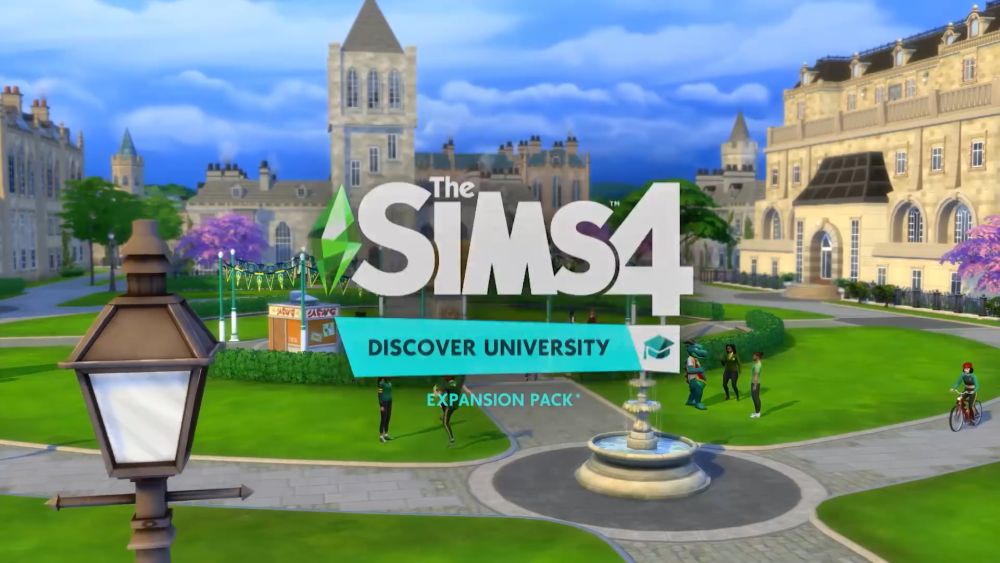 The Sims 4 Discover University has been announced for November 15 for PC/Mac and December 17 for Xbox and Playstation 4 consoles. Click to learn more about the pack, see my summary of the livestream or read our FAQs below.
Other Guides to Discover University:
New Lot Traits: Study Spot and University Student Hang Out
New: Discover University FAQ: Gameplay Features
New Video The Sims 4 Discover University Gameplay Tips Video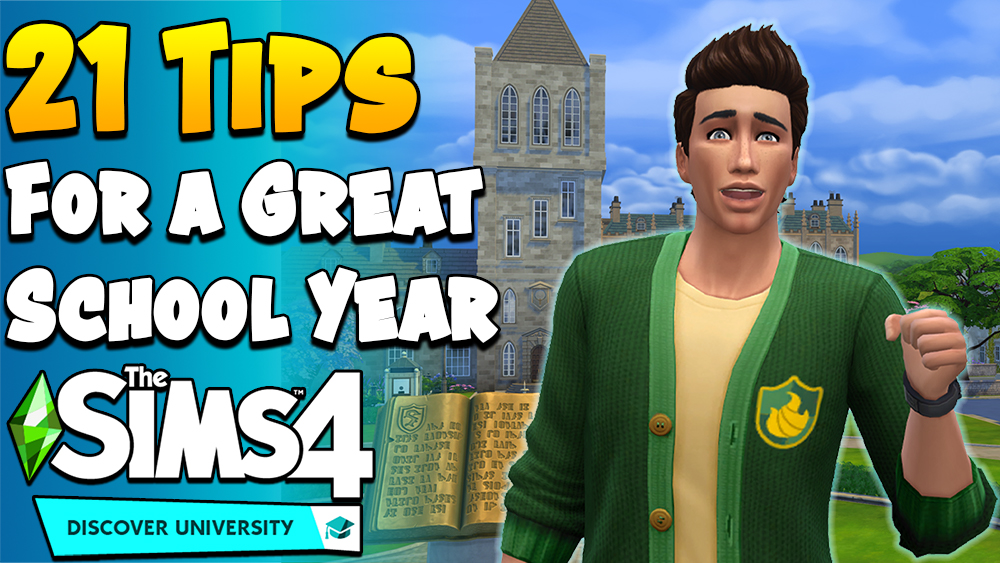 More videos coming soon!
Realm of Magic