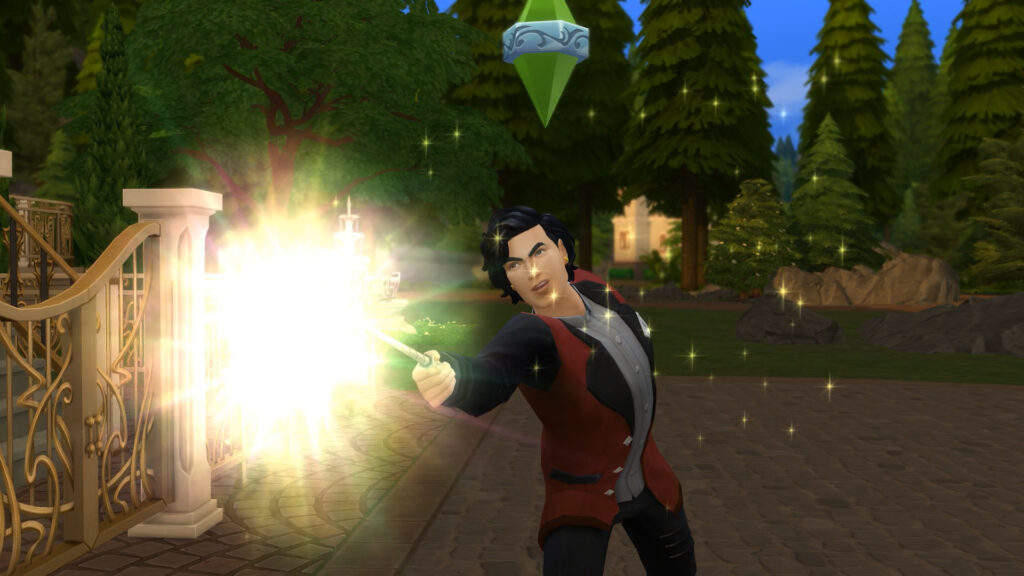 I've just taken the time to update all the spells in the spell list, with a little info on their effects, and how they are impacted by spellcaster charge.
Here's a link to the spell guide.
I'm proud of this one, I think it turned out great eh? But there is more to learn about charge and I need to get this into various guides. Here's why:
I learned some interesting things while doing this. For one, being in a charged state while drinking a potion is a good thing. It makes it less likely you'll fail, as does the My Power Grows moodlet that Sims get every time they rank up as a Spellcaster past the final rank. However, being Overcharged (or, worse, Dangerously Overcharged) will make your Sim more likely to get a bad effect from a potion.
The My Power Grows is something you'll get repeatedly while playing a Spellcaster. Every. Single. Time. you gain a rank once you're Overmax, this buff appears. It has a ONE DAY duration, so it's incredibly powerful given it increases spell success, potion success, death by overcharge, and gives a +2 Happy moodlet. A huge boost that those high level casters don't really need, but at least it is one instance of this pack making you work for it a little.
I have plans for a potion guide soon, but it's a bit more complicated. Potions have their own effects, but they can also fail. What about quality? So I need to make a table that shows all that information along with ingredients for players to have a nice quick reference on everything.
One final thing. I learned that different curses come from different activities. Look for a curses guide in the next 48h, where I'll share exactly how you get them and perhaps help you get a specific one (or what activites to avoid if you hate a particular curse).
All in all, I've enjoyed Realm of Magic coverage. If you have not seen my review, check in the site news. There is both a text and video format. They aren't the same, but make the same points. i'd say the video is a bit more refined than the text because it was done after a bit more thought and tries to be respectful of Realm of Magic's strengths.