The Sims 4 Rocket Science
Mission Advice, Collectibles, and Ship Upgrades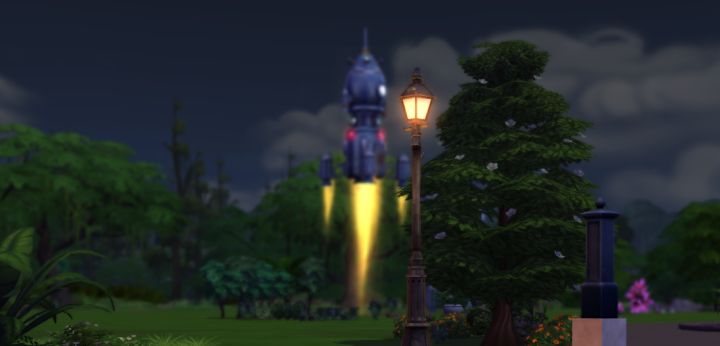 Rocket Science lets your Sim Build and Upgrade a Space Ship
The Rocket Science skill allows your Sim to go on choose-your-own-adventure style missions in space, often returning home with rewards like collectible alien species and space rocks. Rare plants like the Cow Plant and Orchids can be acquired from pursuing this skill, as well as both the Space Rocks and Alien Collections. Rocket Science goes naturally with the Astronaut Career Track, helping with its later-career daily task of going on space missions. Given the cost to start these adventures in space, taking a Career that rewards you for using it is wise. You will also get one of two unique Spacecraft for reaching a high level in the Career. Going on Space Missions while an Astronaut seems to expand the possible mission types, and it is likely Space Rangers and Interstellar Smugglers might have some different missions.
How to: Rocket Science Cheats
Press Control + Shift + C then type testingcheats on and press enter. You can now set your skill level with stats.set_skill_level major_rocketscience x (fill in 1-10) - we also have a full listing of Skill Cheats and a master list of Cheats in The Sims 4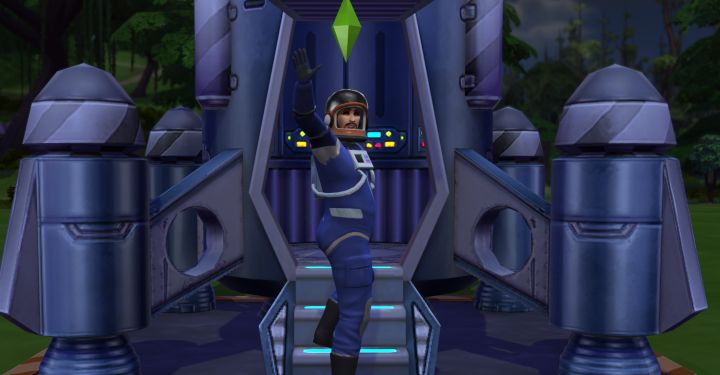 A Sim Astronaut
Getting Started as a Rocket Scientist
Your first Spaceship can be acquired under Buy Mode > Objects by Room > Outdoors > Outdoor Activities > Steampunk Flyamajig for $5,000. Note it costs another $1,000 to build it, and you will gain some levels in the process of building the ship. You are also able to ask other Sims to help you with this process, by starting the work and selecting 'Ask X to help with Rocket'. Building is preferable to reading a Skill Book for efficiency, but you could work on your Rocket Science skill with books until you are able to afford this big investment. Other Rocket Ships are unlocked via the two different branches of the Astronaut Career. There is not a lot of money to be made here; it's mainly a chance at getting some rare collectibles.

10 Million Views! My YouTube channel has grown a lot the last 6 months. I now have over 125 videos on Youtube and am nearing 100k subscribers. I'd like to invite people to check out my content and, if you like what I'm doing, subscribe!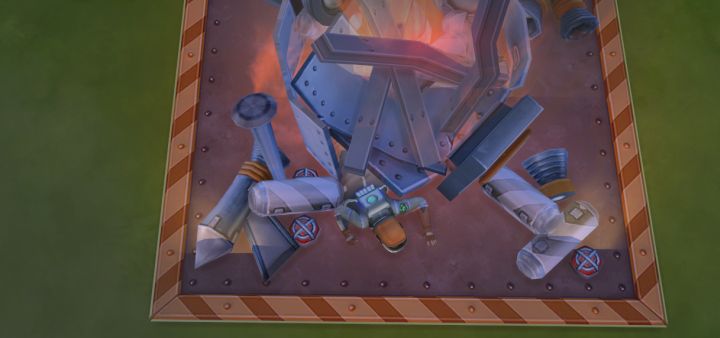 Crashing becomes less likely with Upgrades and Skill Levels
Rocket Science Skill Level Unlocks
Unlisted levels help you build and upgrade Rocket Ships faster, which is helpful when your ship crashes and you're forced to rebuild ($1000). It would seem that your upgrades are kept when the ship crashes, which is really good as that is a time-consuming process that is also very costly.
Level 1 - Upgrade Landing Stabilizers ($500) - reduces chance of a crash landing, which can destroy your ship, forcing you to rebuild it again.
Level 3 - Expand Fuel Storage Tank ($700) - Allows you to travel further, expanding your ship's ability to explore the cosmos. This likely aids in the variety of missions you will receive.
Level 5 - Improve Maneuvering Thrusters ($1000) - Traveling faster will improve your outcome in situations that require speed - outrunning other ships and even participating in races.
Level 6 - Expand Cargo Bay ($1300) - helps you out on Missions, as certain ones rely on you having enough room for something. It may also help you to bring home more space rocks and alien life.
Level 7 - Install Ion Cannon Defense System ($1750) - Helps with hostile encounters, allowing you the option to protect yourself on missions in space.
Level 9 - Install Automated Landing Computer ($2500) - Greatly reduces the odds your Spaceship is obliterated upon landing after a failed mission. This is an investment that will pay off in time if you plan to use the Rocket Ship heavily. Without these installed, I found only one mission (backwards in time one) that caused my Ship to crash.
Level 10 - Just says that you're now a Master Rocket Scientist. With Get to Work, you'll be able to upgrade the rocket to have a Wormhole Generator, which is one of the means of getting to Sixam.

Missions are simple, but often hilarious
Mission Success and Failure
You will get a chance to try missions again and do different things. When you know what sends you home with no reward, you can avoid that option by trying again. When you know there was a chance for success, you can try again - particularly once you've got your Ship upgraded. Reading each mission will improve your chances of success, as many of them are logical. The text for these missions can be hilarious, so they're worth a read anyway! Some give no reward but a Moodlet, while all Missions give your Sim Rocket Science experience the entire time they're in space.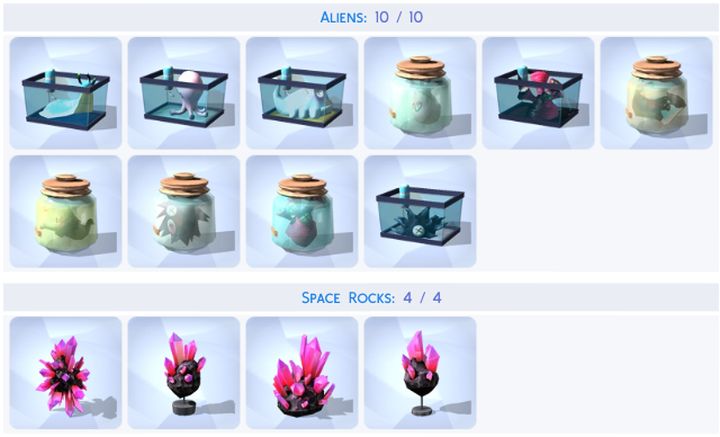 Alien and Space Rock Collectibles
Space Rock and Alien Life Collections
Rocket Science will reward you with two things for completing Collections. Space Rocks will give you an Orchid for your garden, which is a plant that is very hard to get otherwise, and completing the Alien Life Collection will give you a plaque for the wall. You will sometimes get these collectibles without anything in particular happening on a mission. Many rewards are random, though completing both of these collections should not be particularly challenging.
Space Rock Collection
Name
Rarity
Value
Common Space Rock
Common
$95
Large Space Rock
Uncommon
$145
Uncommon Space Rock
Uncommon
$200
Unnaturally Large Space Rock
Rare
$275
All have an Environment rating of 3, aside from the Unnaturally Large Space Rock which scores a 5.
Alien Collection
Name
Rarity
Value
Live Space Porcupine
Common
$165
Dead Red Coral
Common
$150
Dead Space Porcupine
Common
$150
Dead Pink Whale
Common
$150
Dead Blue Slug
Common
$150
Live Red Coral
Uncommon
$165
Dead Space Squid
Uncommon
$150
Live Pink Whale
Uncommon
$165
Live Space Squid
Rare
$165
Live Blue Slug
Rare
$165
All Live Specimen have an Environment rating of 3, while dead have a Confident Decor rating of 3.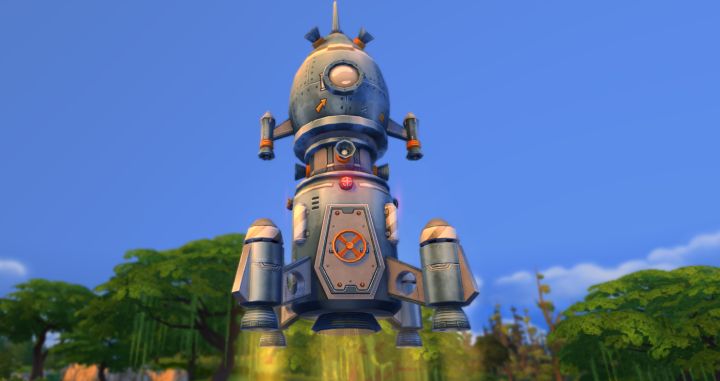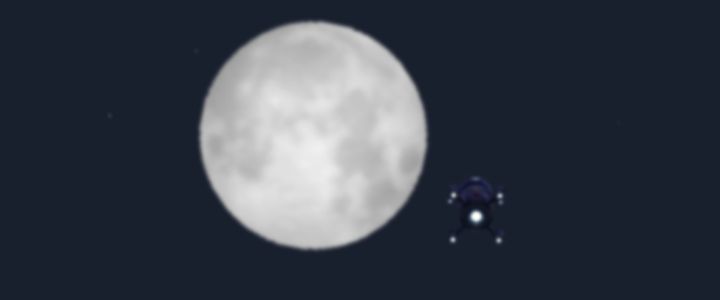 The Ship can be seen if you turn your camera toward the sky.
Acting | Archaeology | Baking | Charisma | Comedy | Cooking | Dancing | DJ Mixing | Fabrication &nbsp|; Fishing | Fitness | Flower Arranging | Gardening | Gourmet Cooking | Guitar | Handiness | Herbalism | Juice Fizzing | Logic | Media Production | Mischief | Mixology | Painting | Parenting | Photography | Piano | Programming | Robotics Rocket Science | Singing | Vampire Lore | Veterinarian | Video Gaming | Violin | Wellness | Writing
How You Can Support The Site and Channel

If you like my sites and
Youtube Channel
, consider supporting me on
Patreon
to help me to continue. If you'd like to support my guides in another way you can use our
Amazon link
for your next purchase (if in the US). We also offer a
paypal donate link
so you can contribute directly.
Back to The Top
Check Out My Youtube Channel!
We now have a Youtube Channel with over 50 guides in video format to go along with the huge site I've already created. Check it out and consider subscribing if you like my style.
Comments (10)
Topic:
http://carls-sims-4-guide.com/skills/rocketscience/
Senior
Playalot
This unlock need get To Work installed but you are quite right, it happens at L10 of the Rocket Science skill.

New
Sabrina
I've been trying to do the rocket science cheat to get it all the way leveled and it's not working no matter what way I put it . All the cheats have worked with all the other skills.
New
Sabrina
The rocket science cheat does not work , I've tried it every which way , I have tried the cheat with other skills and it worked. Don't know what I'm doing wrong.
Admin:
I have just used this cheat successfully on a new sim. Make sure your game is patched and up to date. Have 'testingcheats on' on and the type in the cheat without any typos.
Stats.set_skill_level major_rocketscience 10
Admin
Playalot
Only ways are to read a skill book or to build a rocket.
Admin
Playalot
You should be bale to fly the rocket ship with no upgrades and basically no rocket science skill. Sounds like a pathing issue. Are there some decorative items placed around your rocket? Did you place either the rocket or other items nearby with the MOO cheat?
New
Rangermanlv
"Turns out Nega-<sim name> is pretty cool!!"



Admin
Playalot
New
Ethyrdude
Ahh! Outside of console mode. Thank you, this works well, now I can look up.
Regular
cat
Rocket Science is now a mentorable skill ... if you have someone working on an upgrade, a sufficiently leveled Sim can mentor.
New
HpK
"Upgrade" is not available in the options when selecting my Flyamajig. It is abalable for my other sim who originally built it and it has only 2 upgrades complete. The sim that does not have the menu option is lvl 6 Rocketscience.
New
Ryan
Also, This skill is boosted by being focused now as well.
Are you sure you want to report it?
Share a link to this comment
Star Wars in Sims 4

We now have a page on The Sims 4 Journey to Batuu.
It's not what I would have hoped for in a Star Wars Game Pack so far.
Secrets and Other New Stuff
Support Us

Readers who use adblock or those who'd like to thank me for my efforts can now pledge $1/$5 monthly via Patreon. This helps a lot with server costs and provides some stability for my business.
Super Sim Checklist + Other News
Let's Play Playlist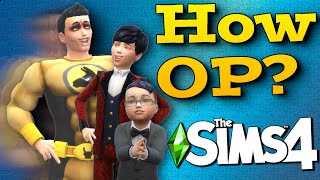 New I now have a guide to Making Super Sims in The Sims 4. Look for a text version within the next 72h. It won't have THAT much more info but it will help out as a checklist.
This was inspired by a series, "Let's Play a Super Sim" in which I start at toddler and gradually take on the major bonuses. Here's a link to each part for people who are interested. You can also see the Let's Play as a Playlist on Youtube.
Discover University Expansion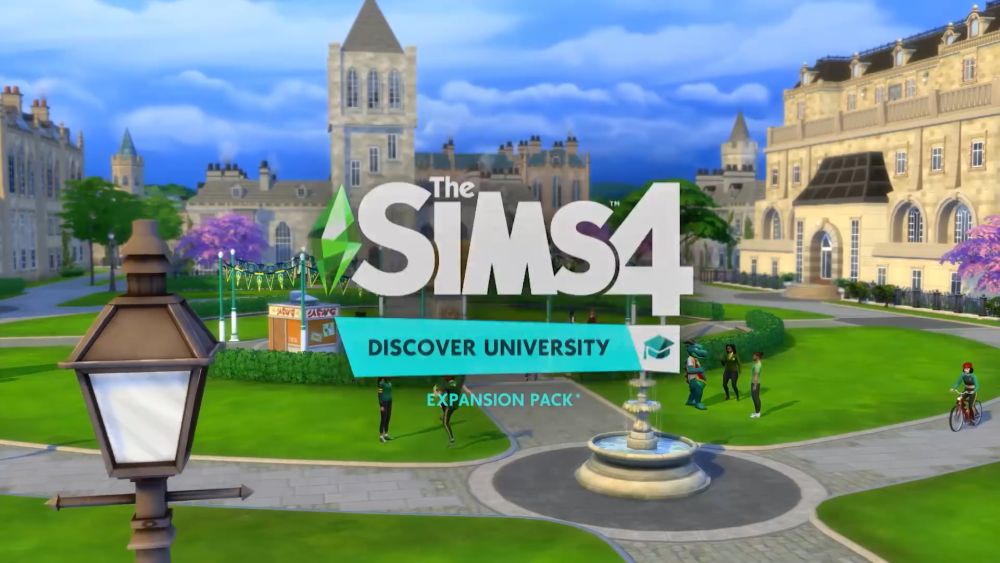 The Sims 4 Discover University has been announced for November 15 for PC/Mac and December 17 for Xbox and Playstation 4 consoles. Click to learn more about the pack, see my summary of the livestream or read our FAQs below.
Other Guides to Discover University:
New Lot Traits: Study Spot and University Student Hang Out
New: Discover University FAQ: Gameplay Features
New Video The Sims 4 Discover University Gameplay Tips Video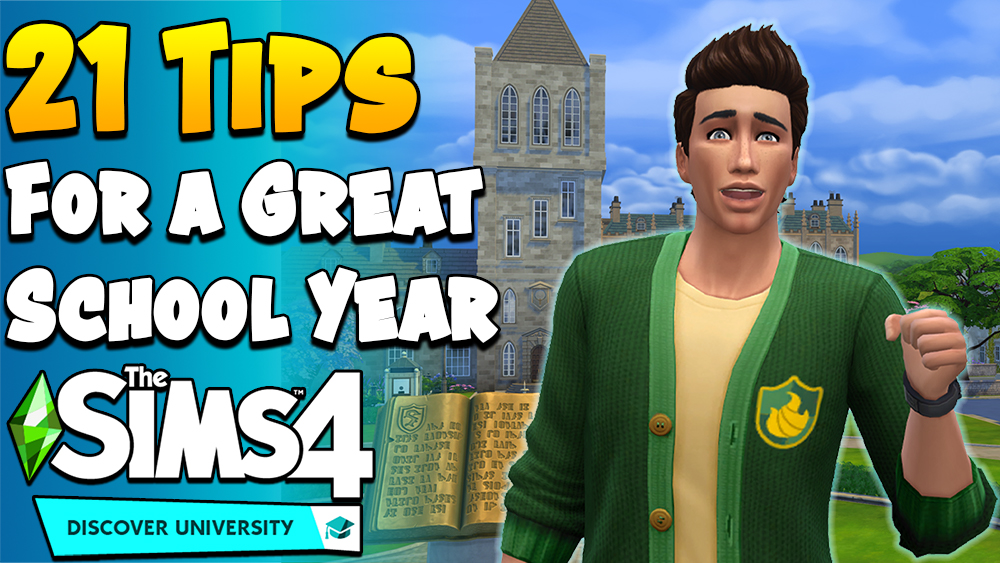 More videos coming soon!
Realm of Magic