The Sims 4 Beginner Tutorials
Getting a Better Starter Home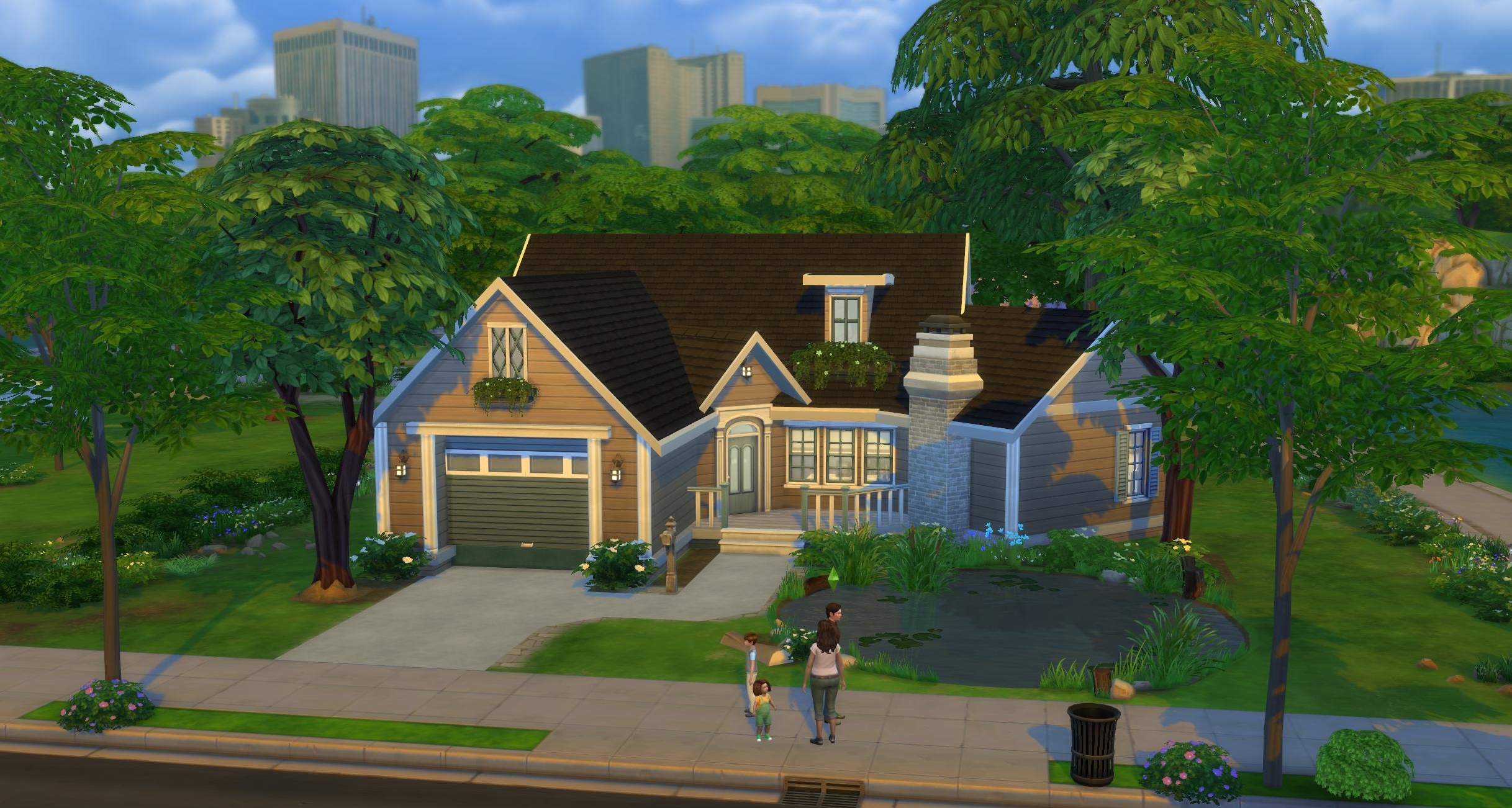 Want a home like 'The Geneva Starter' by schnuck01 for your new Sims family? Read on.
When new players start The Sims 4, some must be understandably frustrated. The housing selection in Willow Creek and other worlds can be awful. Though there are a number of empty lots that can be selected, most new players won't want to build and would prefer to play the game. There is a solution: use the gallery to get a starter home and move in your Sims family, all without cheating.
Move Into an Empty Lot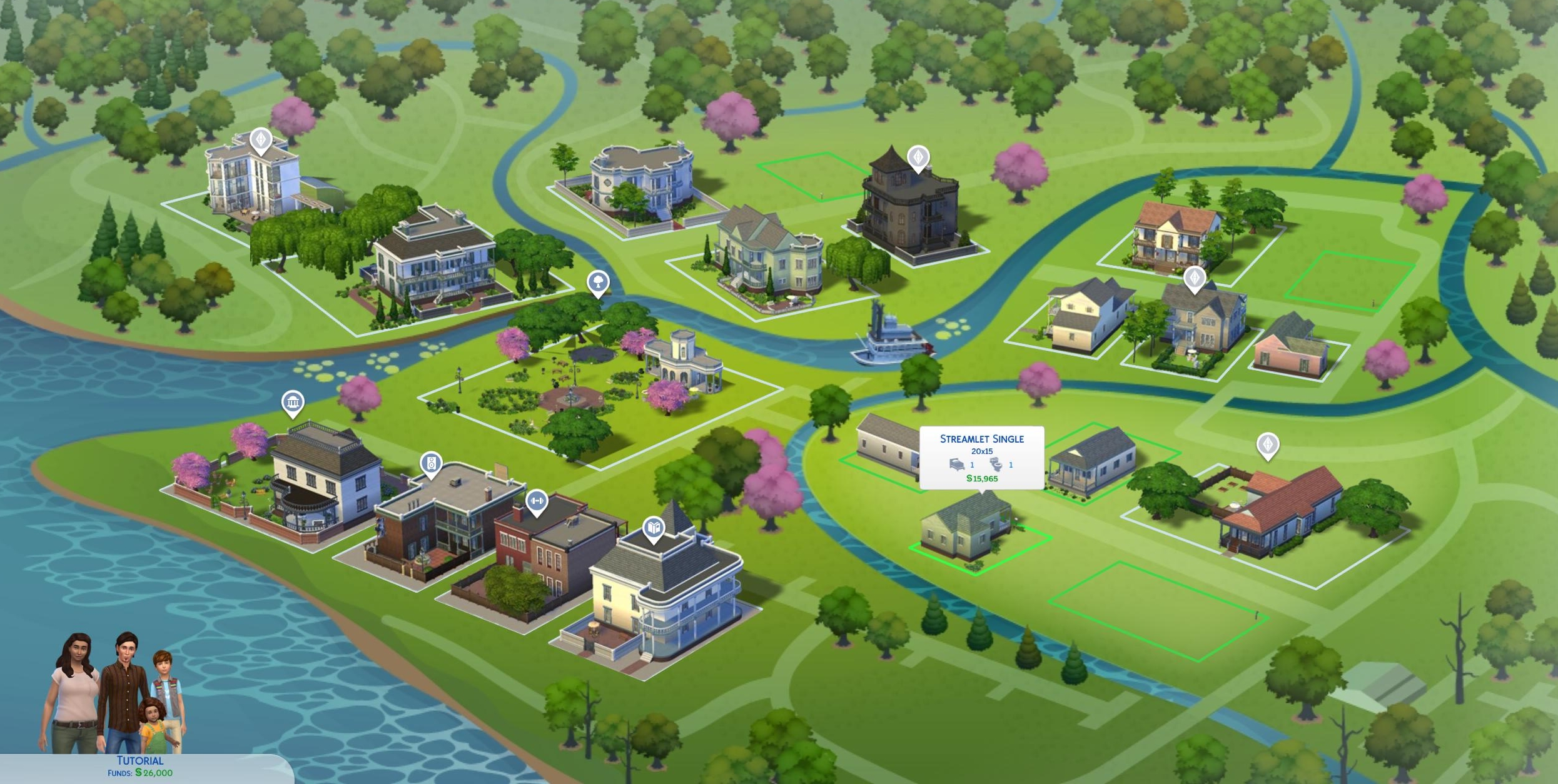 With your tight budget and limited lot selection, it can be hard to make a home for your first family in The Sims 4.
You've gone through the process of making a new Sim family and utterly freeze because you either don't have enough money, the house is too small, or the lot is completely empty and you don't feel like building. While The Sims 4 puts you in this situation, it also has a solution for your troubles. First, select a nice 30x20 (or other decently priced) lot and move your family in, taking note of the lot size. The bigger your family the bigger lot you should pick (30x20 is fine for a family of 5). Avoid the largest types as they are too expensive for a new family.
Save and Bring Up Manage Worlds, then the Gallery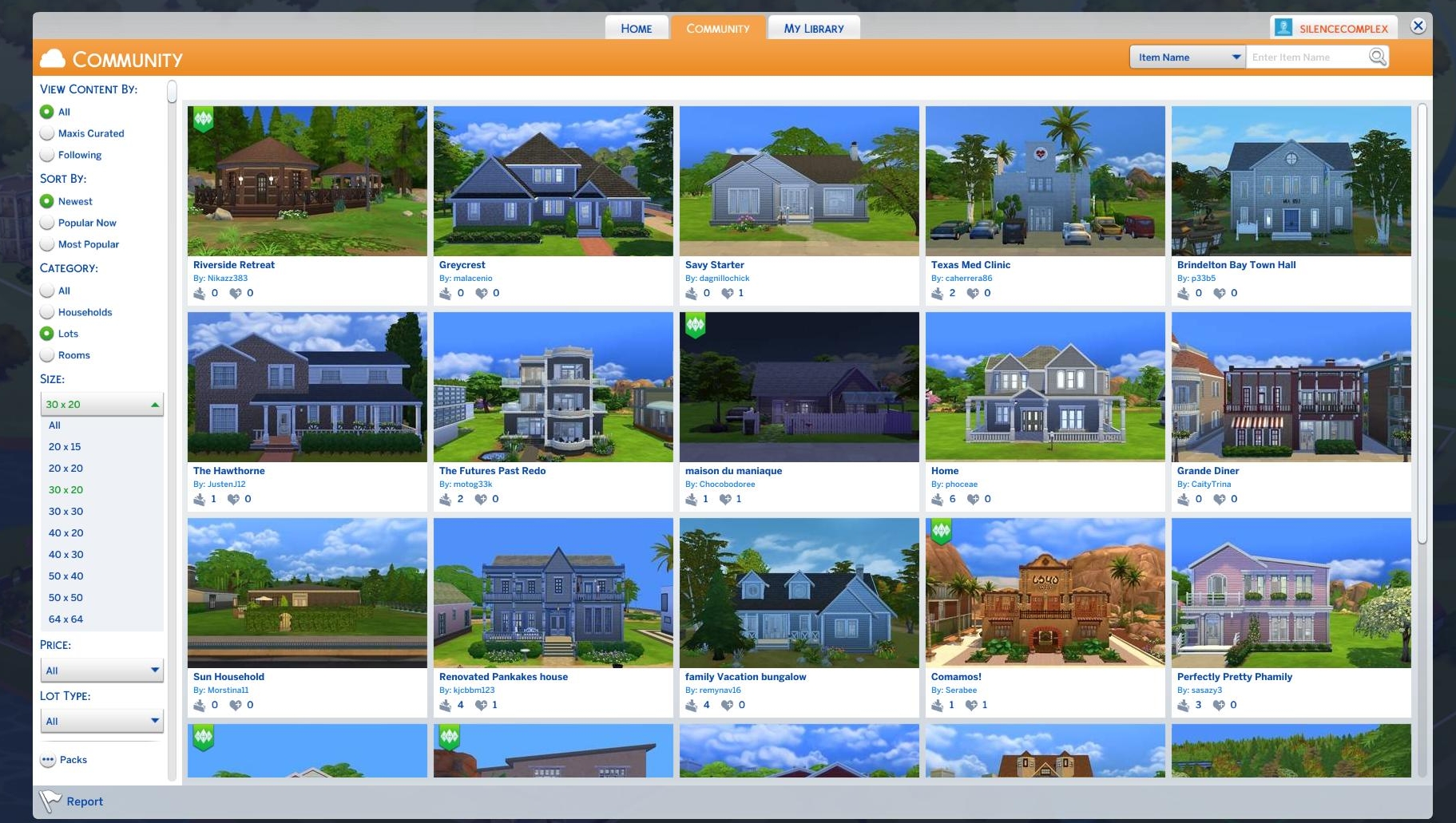 The gallery filters are super helpful to narrow down the selections. There are many more slapped together houses than those that truly stand out.
Use ESC to bring up the game menu (whatever's similar if you're on console) select 'Manage Worlds' (hotkey F5). We're going to leave our Sim family on an empty lot. Save your game before loading this mode, which lets you modify the game world of the current save file. It's meant to be used and is not considered cheating.
Once in Manage Worlds, Press F4 or use the top right menu to open the Gallery. The Gallery is where Sims 4 players share lots, households, and rooms with the rest of the community.
Filter Gallery Results for Suitable Houses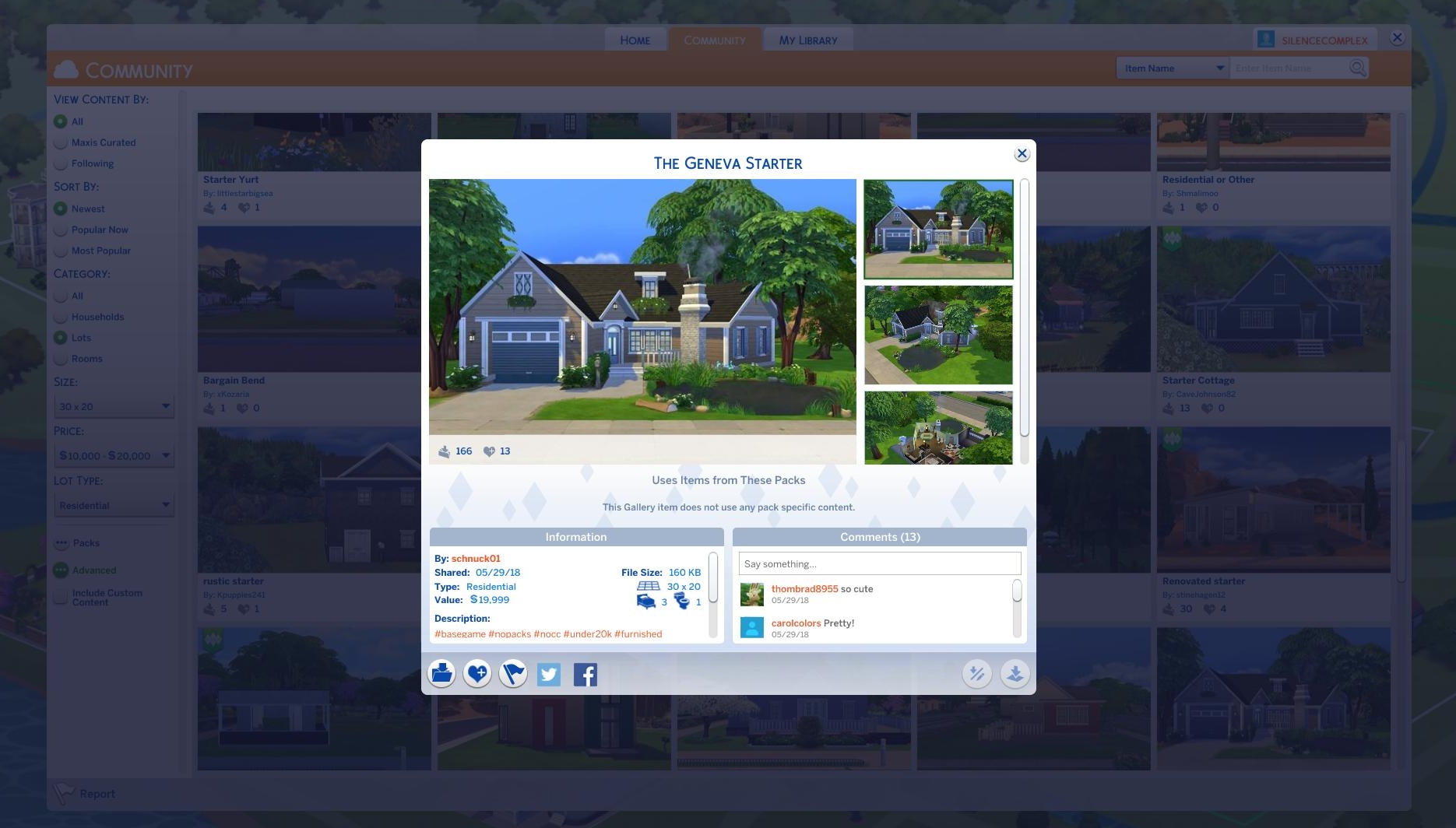 This screen appears when a home is selected in the gallery. It lets you save the lot to your library and place it in the world. It also shows you a few shots of the house and displays stats such as total downloads and favorites.
Head to the community tab of the Gallery and begin with the left side where you'll find filters. You want the price to be affordable, and you probably have roughly 20k. Pick 10-20k, then move on to lot size. You can filter it down to the size of lot you're picked for your family. Lastly, choose Residential as the lot type. We want to get rid of vet clinics and gyms as they do us no good for these purposes. With those things done, you'll be greeted with hundreds of houses that all fall within the settings you've selected.
Pick a lot you like. For this tutorial, I chose The Geneva Starter by schnuck01 - a VERY beautiful home that was made specifically to be under 20k. It's featured in the first image on this page. You can find it searching for Geneva at the top right in the gallery with the other search filters set. It is seriously nice and made to be affordable, with three bedrooms and 1 bath. Overall you should look for a home with a look you like and a sufficient number of bedrooms.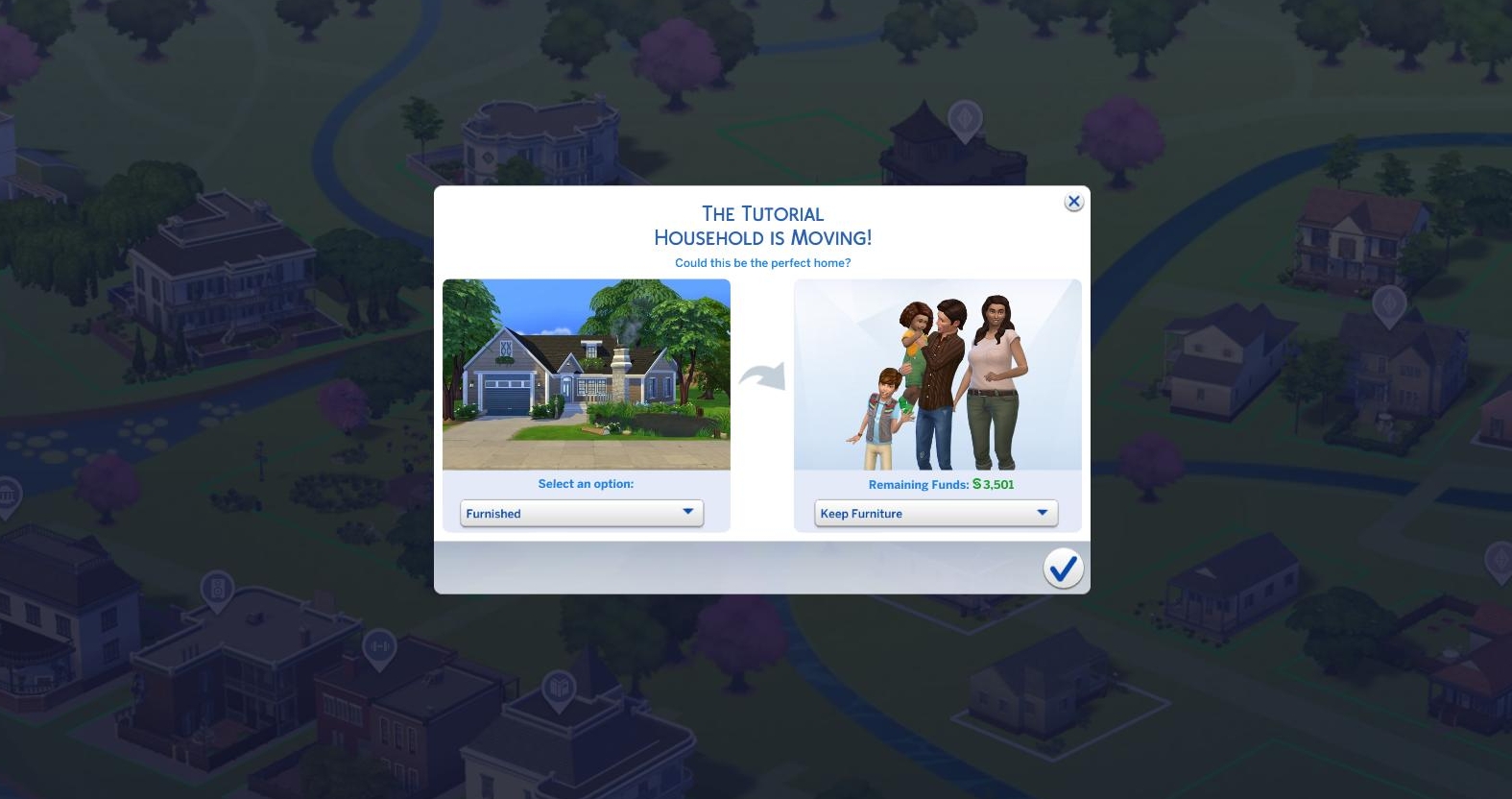 When in Manage Worlds, the game accounts for how much money the family has on hand and correctly subtracts the cost. This results in you paying for the house from the gallery.
Select 'Download to My Library' at the bottom left if you'd like to be sure you keep this new home for your Sims. Next you select place lot, which is the bottom right button. You'll be shown the neighborhood where you can then click the same lot your Sims live on. Click the round confirm button at the bottom of the screen once that's done. You can choose furnished or unfurnished. The Sims' remaining money will be displayed on the menu. You're not cheating by doing this (though the freerealestate on cheat would let you get the house free of charge). The lot will be built. Now if you click the lot where your Sims live, hit play, you'll be taken back with a nice home.
This is much better for many players than struggling in a tiny house or having to build a home before you can start to play. I hope this was helpful to some of you.
How You Can Support The Site and Channel

If you like my sites and
Youtube Channel
, consider supporting me on
Patreon
to help me to continue. If you'd like to support my guides in another way you can use our
Amazon link
for your next purchase (if in the US). We also offer a
paypal donate link
so you can contribute directly.
Back to The Top
Check Out My Youtube Channel!
We now have a Youtube Channel with over 50 guides in video format to go along with the huge site I've already created. Check it out and consider subscribing if you like my style.
Comments (1)
Topic:
http://carls-sims-4-guide.com/tutorials/how-to/new-game-house.php
Admin
Playlot
It's true you don't need to go to Manage Worlds first but it is a feasible way to play. Also the sims don't need to be waiting on the footpath as the game will auto adjust them to be out of the way of any building.
Are you sure you want to report it?
Share a link to this comment
Nifty Knitting & Eco Lifestyle Guides
Support Us

Readers who use adblock or those who'd like to thank me for my efforts can now pledge $1/$5 monthly via Patreon. This helps a lot with server costs and provides some stability for my business.
Super Sim Checklist + Other News
Let's Play Playlist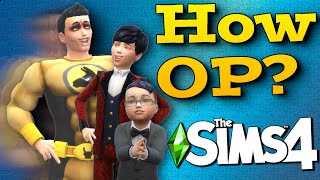 New I now have a guide to Making Super Sims in The Sims 4. Look for a text version within the next 72h. It won't have THAT much more info but it will help out as a checklist.
This was inspired by a series, "Let's Play a Super Sim" in which I start at toddler and gradually take on the major bonuses. Here's a link to each part for people who are interested. You can also see the Let's Play as a Playlist on Youtube.
Discover University Expansion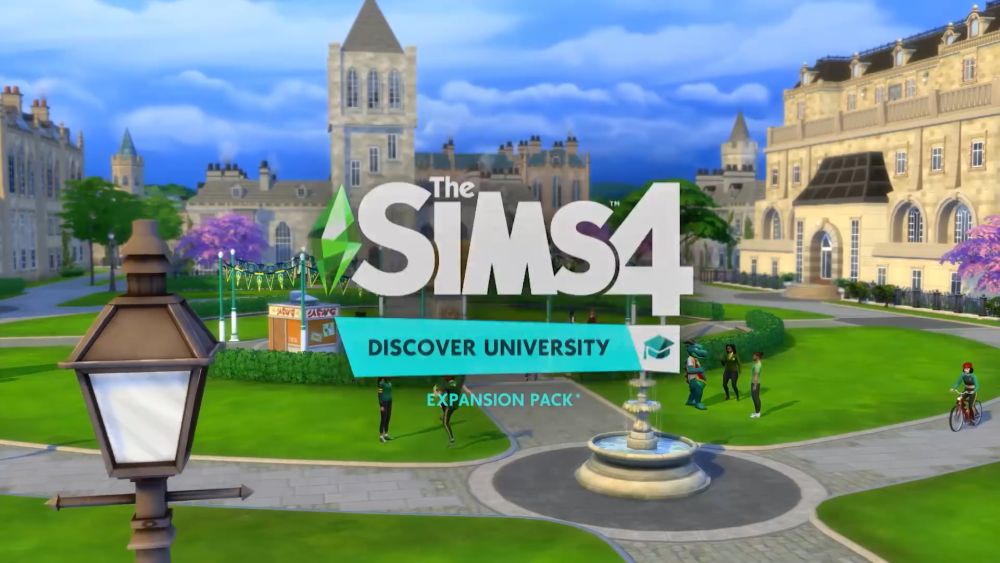 The Sims 4 Discover University has been announced for November 15 for PC/Mac and December 17 for Xbox and Playstation 4 consoles. Click to learn more about the pack, see my summary of the livestream or read our FAQs below.
Other Guides to Discover University:
New Lot Traits: Study Spot and University Student Hang Out
New: Discover University FAQ: Gameplay Features
New Video The Sims 4 Discover University Gameplay Tips Video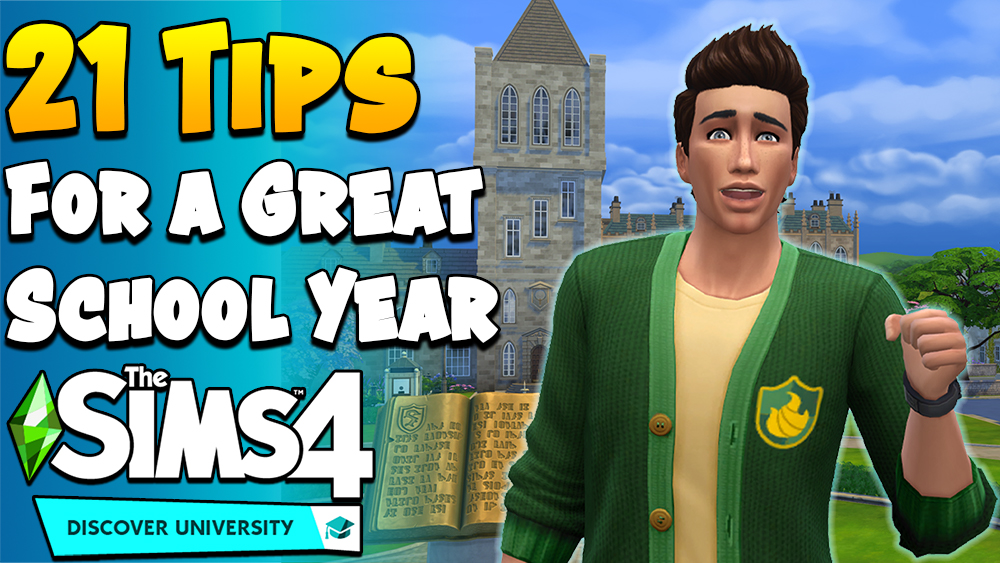 More videos coming soon!
Realm of Magic