The Sims 4 Vampires Game Pack
Guide to Gameplay Additions and Features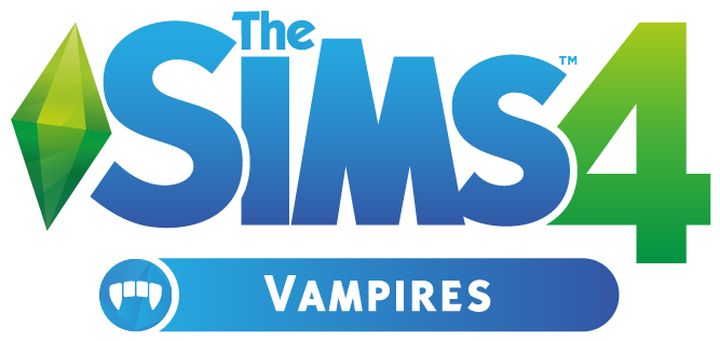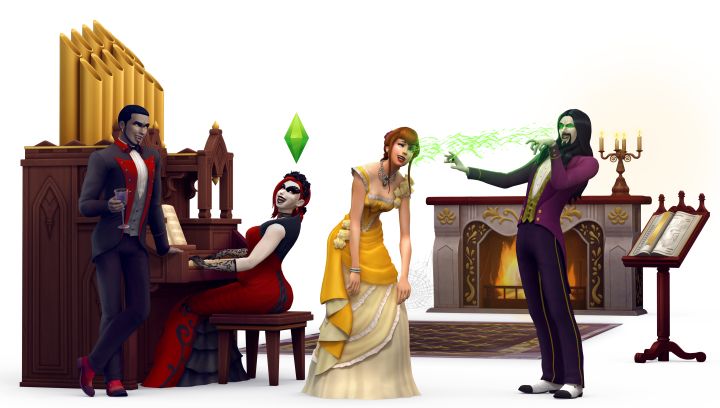 The Sims 4 Vampires arrives January 24, 2017 for PC and Mac. Click to enlarge this for a better look - you might even want to use it as a wallpaper!
The Sims 4 Vampires Game Pack arrives January 24, 2017. This new pack allows players to make Vampire Sims, with detailed character creation (down to the fangs and their alternative dark form). Vampires gain ranks, from fledgling to grand master, and pick up new powers along the way. The pack includes a neighborhood, as well as many occult-themed objects with which to decorate the home. This guide to The Sims 4 Vampires will show you the majority of new gameplay features in the pack and lead you to more detailed information that shows you how to become a creature of the night and what to do if your Sim encounters one.
Main Vampire Guides
The Sims 4 Vampires: Guides and Features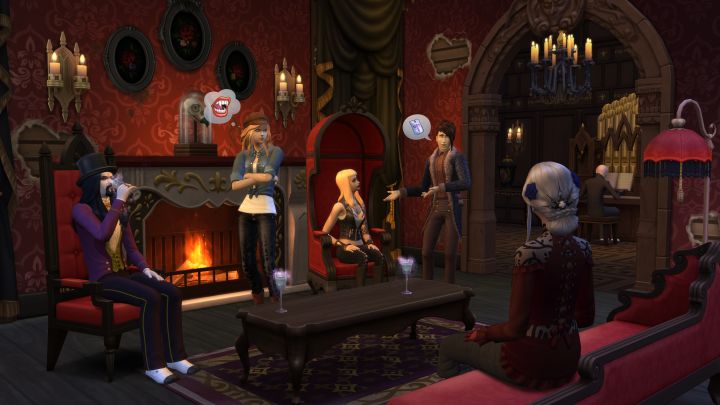 Becoming and Playing a Vampire (Guide)
In this guide, you'll learn how to become a vampire in the game pack. This new system is rather detailed, allowing players to ascend in power, from playing as a weaker Fledgling, to taking on now abilities and weaknesses as they lose their humanity and become a more powerful Grand Master. Vampires thrive on plasma, which satisfies their thirst, and are weak to sunlight and garlic. Vampires ditch the Energy, Bladder, and Hunger needs for Vampire Energy (which doubles as mana for using abilities but doesn't deplete normally) and Thirst, which must be satisfied by consuming plasma.
You can customize the look of your vampire in Create-a-Sim, choosing the length of their fangs, and how they look when they take on their Dark Form. This second form gives Vampires a nasty evil look and is used to reveal their true nature.
Vampire Ranks & Levels (Guide)
As Vampires use their powers to feed and meditate to recover energy, they gain ranks. Each rank up gives the player points and unlocks extra vampire powers. This guide will teach you about the various ranks of vampire and how you can level up.
Vampire Powers and Weaknesses (Guide)
Vampires in the Game Pack have both powers and weaknesses. For each Vampire Rank you gain, you will accumulate more power points that can be spent on new abilities and perks. However, in order to avoid losing too much humanity, a vampire must adopt weaknesses to balance them out. As they grow stronger in undeath, it is sensible that they may lose the ability to eat regular foods, or hiss uncontrollably. Vampires might learn to turn into a bat or mist in order to get around faster, increase resistance to sunlight, mind control other Sims, or make themselves more attractive. There are many perks to be picked up, and you can supermax beyond Grand Master to learn them all! Read this guide to learn all about Vampires' powers and just what they do.
Vampire Lore (Guide)
There is a new skill in The Sims 4 Vampires. The new Vampire Lore skill lets regular Sims learn about the undead and the ways that they can protect themselves. This knowledge may also serve regular vampires, because they can get the ability to order Plasma Packs, which let them drink blood on the go.
Other Gameplay Features & Additions
A New Neighborhood Yep, this pack comes with a new neighborhood, too! It is not a full world, but an unique place to build your vampire's lair. Forgotten Hollow looks about as Gothic as you'd expect it to look given the dark theme of the pack (pictured below). This neighborhood is well suited for vampires with its much longer night phase, great for a vampire family.

Our Latest: Let's Play a Beach Bum New CAS Story Mode and New Build Cheats Guide New New Patch: Cas Story Mode, New Cheat for Build Objects, and Rebranding New The Sims 3's Skill Challenges Added Tons of Depth News: New CAS Mode Coming One of the Rarest Abilities: Snaggle Fluster Fishing Guide Updated Fishing Update Guide (Video) Island Living Review (Video) Island Living Gameplay Review Mermaids Island Living Cheats Features to Know About in The Sims 4 Island Living Features in Island Living (Video Format) Conservationist Guide Cleaning up Sulani Patch Notes: June 2019 (New Features)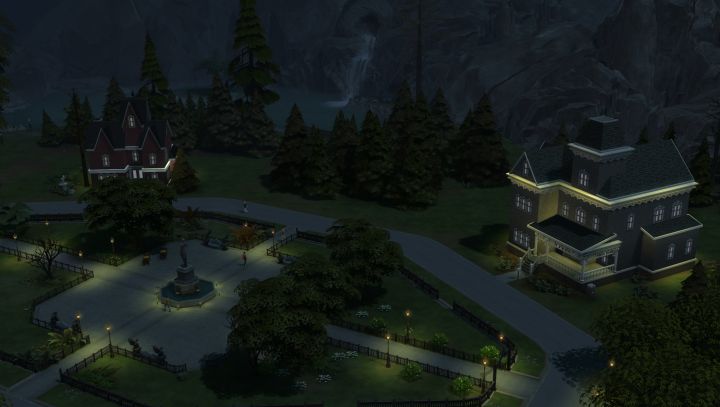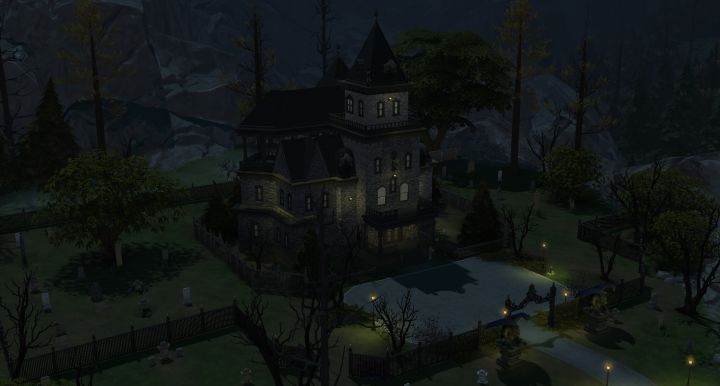 Click to Enlarge. Night shots of the forgotten hollow town square and the Vladislaus Straud Mansion, which is home to an ancient Vampire.
Vampire Visits at Night - While you'll naturally encounter Vampires out and about at night, Vampires can also visit your Sim while they're sleeping, just to get a little drink. Maybe you should turn to the computer to begin learning vampire lore in order to defend against them!
New Looks: With such a focused pack, you can expect many character customization options in CAS. Players can select from an assortment of new clothing, hair, and even give their vampire the right fangs for the look. Vampire styles range from normal-looking to classic Nosferatu vampires, bald and with pointy ears.
New Build and Buy Mode Objects: You can decorate your lot, or the new town of Forgotten Hollow, with your own Gothic architecture and incorporate decor fit for a creepy vampire family.
New Skill - Pipe Organ: Sims can learn to play the organ and become a true master of creepy music. Like other music skills, you can of course license songs to make a little extra money.
Coffins & Bat Woohoo: Coffin beds are available for Sims, and of course you can woohoo in them - I mean, who would have guessed otherwise... Two Vampires that both have the ability to transform into a bat are able to woohoo right where they stand! Also weird!
New Aspirations: A few new Vampire Aspirations are included in the Game Pack, which are highly welcome! One allows you to play as a Vampire that doesn't feed on others, another sets you toward being a Grand Master Vampire. Yet another allows you to be rewarded for building a Vampire family. In all, there are three included in the Pack.
New Plants and Herbs: Plasma Fruit, Garlic, wolfsbane, and Sixam Mosquito Trap seeds. There are a few new types of plants that can be grown in your gardens. You can also find them around in the new world of Forgotten Hollow. These can be used to make potions and garlic wreaths with the Vampire Lore skill.
Vampire Bloodlines: Sims can be born as a vampire, though their powers will not come out until they are teens, assuming they were lucky (or unlucky) enough to get the gene from mom and dad. They will stop aging at Young Adult, though you can use a birthday cake to advance them to Adult and Elder if you so choose.
Vampires Trailer
Vampire Screenshots
The following pictures were taken from the youtube video so that you can get a better look at them. Click to enlarge each of them for a high resolution view.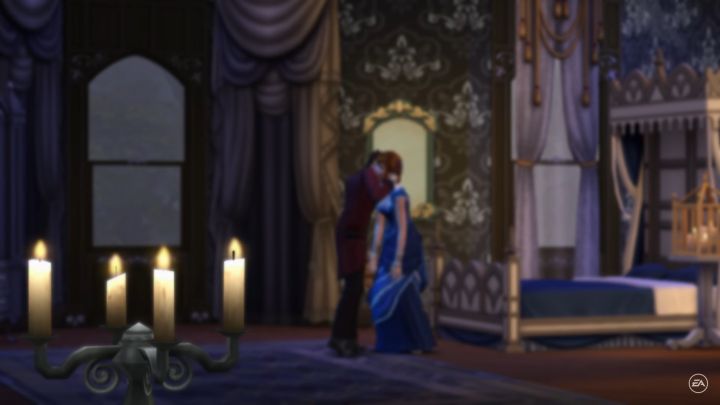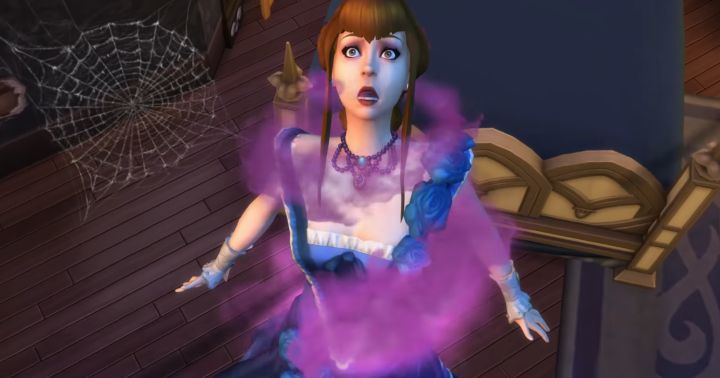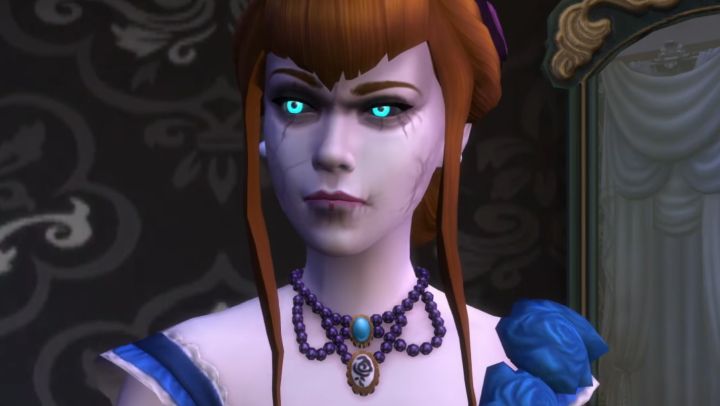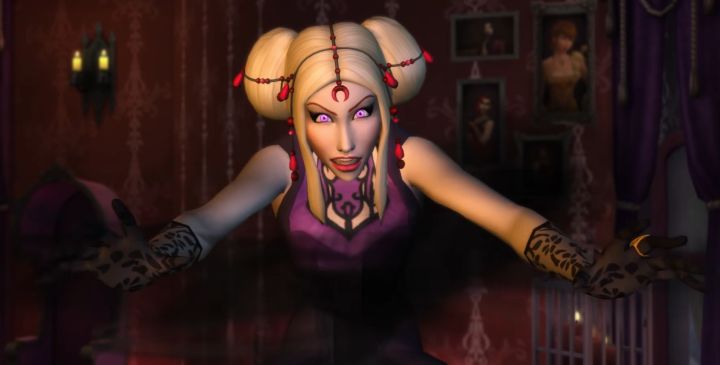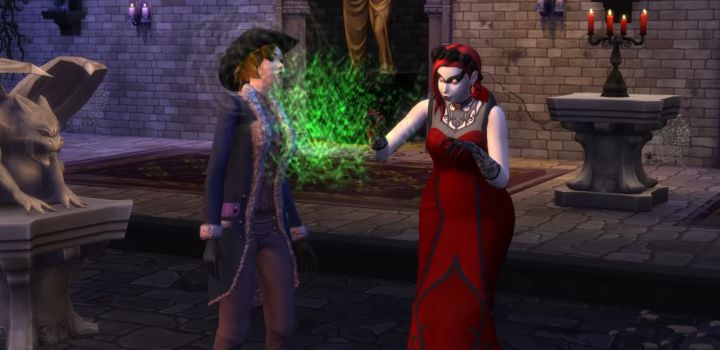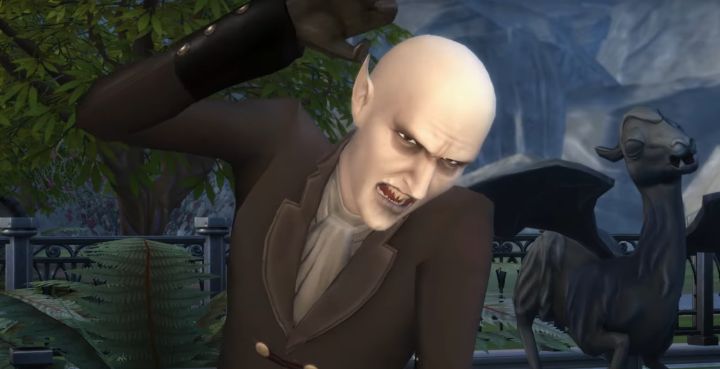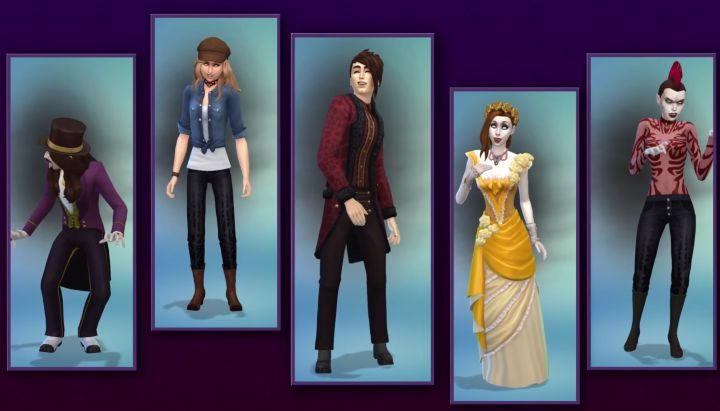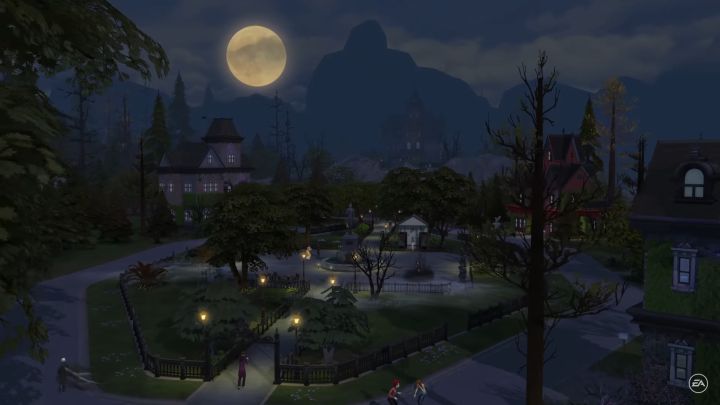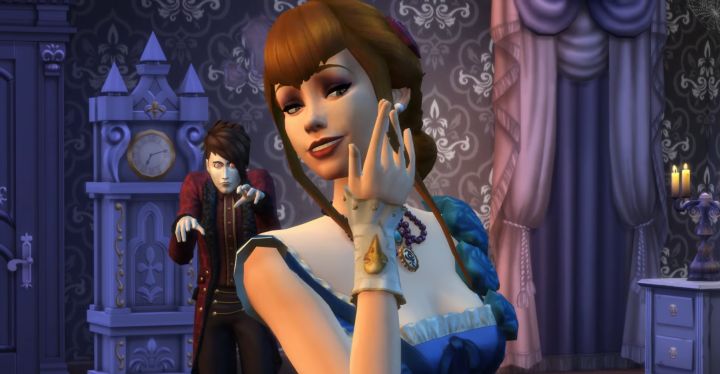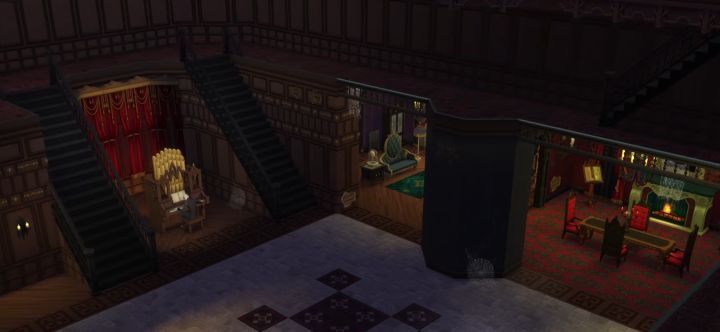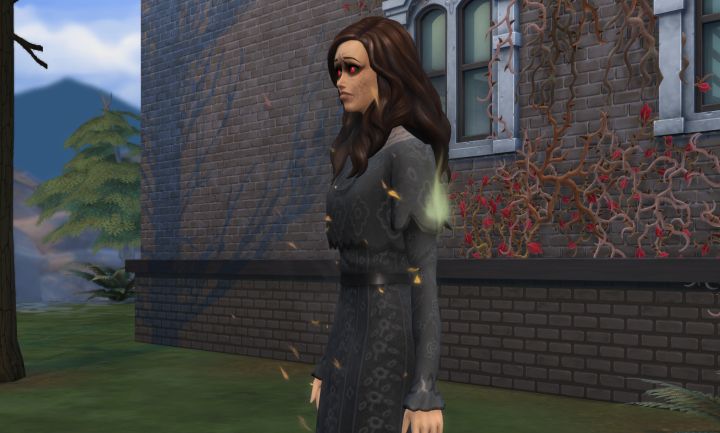 Other Vampire Guides
How You Can Support The Site and Channel

If you like my sites and
Youtube Channel
, consider supporting me on
Patreon
to help me to continue. If you'd like to support my guides in another way you can use our
Amazon link
for your next purchase (if in the US). We also offer a
paypal donate link
so you can contribute directly.
Back to The Top
Quick Links
Check Out My Youtube Channel!
We now have a Youtube Channel with over 50 guides in video format to go along with the huge site I've already created. Check it out and consider subscribing if you like my style.
Share Tips and FAQs
(59)
Our Sims 4 Community is the place to go for faster answers to questions and discussions about the game. Use the form below to share your own experiences and provide helpful tips to other readers. We are not affiliated with EA and cannot make changes to the game, nor fix bugs.
Support The Site via Amazon
Lemo
Is this out 24 Jan in America? So in New Zealand, I have to wait until tomorrow?
23rd January 2017 8:55pm
Playalot
Yes around 7am 25th New Zealand time. (Or 8am depending on daylight savings, I couldn't work that bit out!)
24th January 2017 12:22am
Lain
What about Malaysia??
24th January 2017 9:54am
Izza
what about Sweden?
24th January 2017 11:31am
Vikki
doog
24th January 2017 2:54am
Perrine
Bonjour tres bon article . Il sort en france quand est va t'il etre payant ?
24th January 2017 3:25am
tessa
When will it be avaible in the Netherlands
24th January 2017 8:08am
jill

thats what i was thinking to!
30th January 2017 2:21pm
Amy marchion
My daughter has been anxiously waiting the pack. Its now January 24, 9:40 am, and still bmp vampires :(
24th January 2017 9:40am
Amy marchion
*no
24th January 2017 9:42am
Nonny D
I still don't see it and i've been waiting for hours , kinda frustrating. I live in Washington. Is anyone else having this problem?
24th January 2017 10:47am
Jazmone
I am also having that problem I am waiting for it and I don't see it anywherer
24th January 2017 11:05am
Athus W
Where's the game?? They said they would launch today, but they did not tell the time that they would launch. Oh my God, I'm going crazy!

24th January 2017 11:32am
Carl
I think it's available about 20 minutes from now, 1-2PM EST is when they usually launch.
24th January 2017 12:37pm
Mark Q
Where is this game?!! It looks like they've pulled off the site completely!!!
24th January 2017 11:58am
Ynde
I believe the release time is 10am Pacific time -- so very soon, now. I didn't find that anywhere official, though, so I guess we'll see.
24th January 2017 12:39pm
Sara
U mmmmmm I'm in canada and it's the 24th but it's not available yet...I'm so confused
24th January 2017 12:56pm
sophieandannie
maybe there having problems?
24th January 2017 1:21pm
v
what about downloadable version?
24th January 2017 1:09pm
sophieandannie


Come on why wont it show up? on every site it says some thing about the pack but NO LINK to buy it? i have been waiting all day! am i the only one?
24th January 2017 1:20pm
Carl
It appeared on Origin for most players about 1/2 hour ago. I'd log out and back in.
It is on Origin here
24th January 2017 1:32pm
Lal-Soukyan
Does anyone see the pictures of what is included in the pack? Sims 4 has been putting up pictures of what each set contains and it is really nice to be able to see upfront what you are getting. Any idea if that is gone now?
24th January 2017 3:25pm
Sabbatum
Is there any optimal career to take when my Sim is a vampire? Because most of the careers are jobs during daytime.
25th January 2017 6:21am
geekgirl101
As usual there are no vampire specific hours for jobs, only the default ones. This leaves you with criminal branch if you want to stick to night shifts only. If you have pets you can create your own vet clinic and open it when you feel like it. You could even just leave it being staffed whilst sleeping at home, although you'll need to check time to time to make sure your employees are happy with their jobs or build a crypt there so you can sleep there during the day whilst your employees are slaving away. I haven't tried running my own shops in Magnolia Promenade so I dunno if you have to be present there whilst it's open, otherwise that can be another alternative to working in the day.
4th July 2018 8:16am
Tsioupiou90
What about Greece? You know something??????
25th January 2017 9:24am
Join in: