The Sims 4 Kids Room Stuff
Stuff Pack Features and New Objects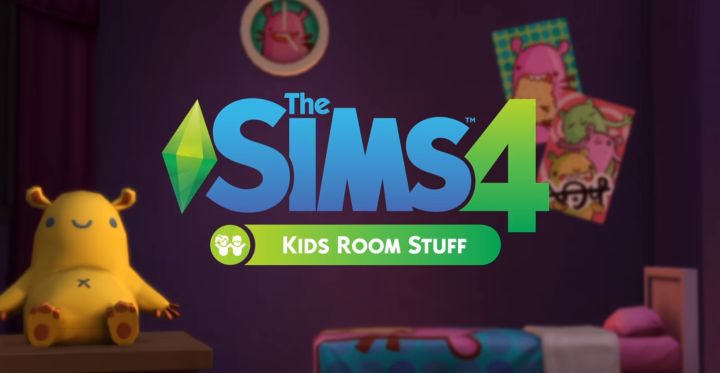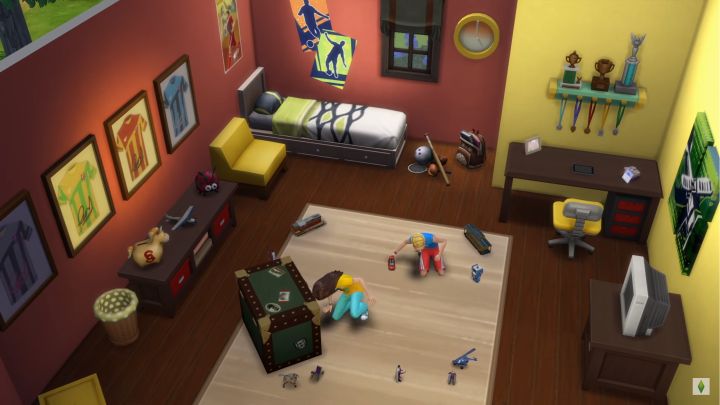 The Sims 4 Kids Room Stuff releases June 28, 2016. As the name implies, this pack is all about adding new content for children, from gameplay objects to clothing and activities. Here are the Kids Room Stuff trailer, screenshots, and some of the gameplay additions that we know will be included in the pack.
Kids Room Stuff Trailer
New Gameplay Additions
Click to Enlarge these shots, taken from the trailer. They show some of the gameplay objects in the pack along with kids' clothing. I'll begin to expand on the new collectibles and effects of objects when we get the new stuff pack on Tuesday.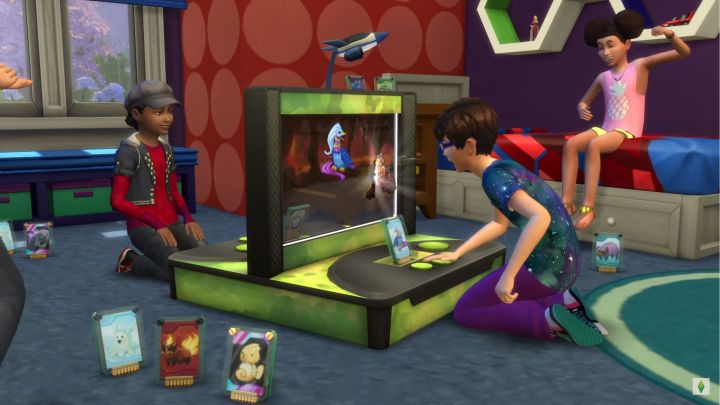 Voidcritters
Voidcritters are a new type of collectible trading card, and kids can not only find them out in the world, but also train and use them to do battle with one another at the Voidcritter Battle Station, pictured above.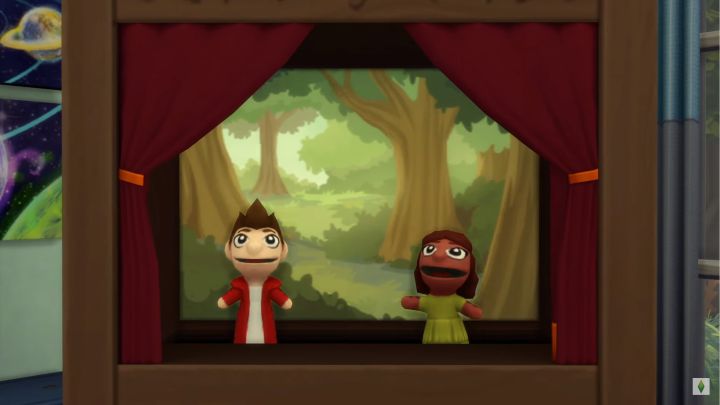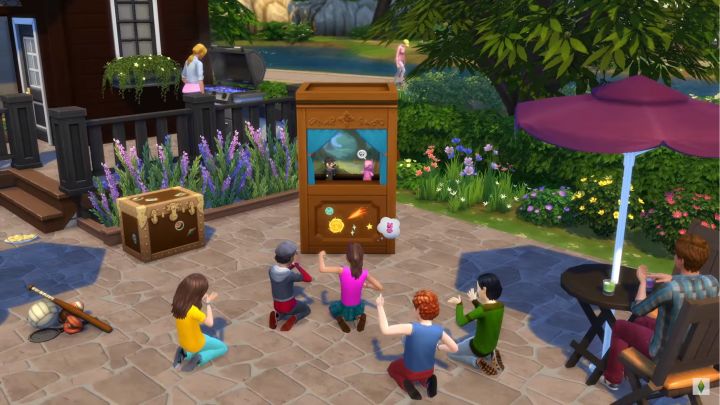 Puppet Shows
The new Puppet Theater allows kids to put on puppet shows for friends and family. New types of plays will be unlocked as children raise their social skill.
New Objects (Click to Enlarge)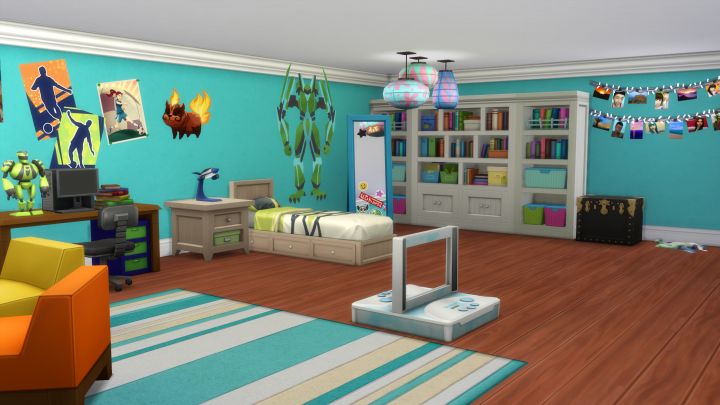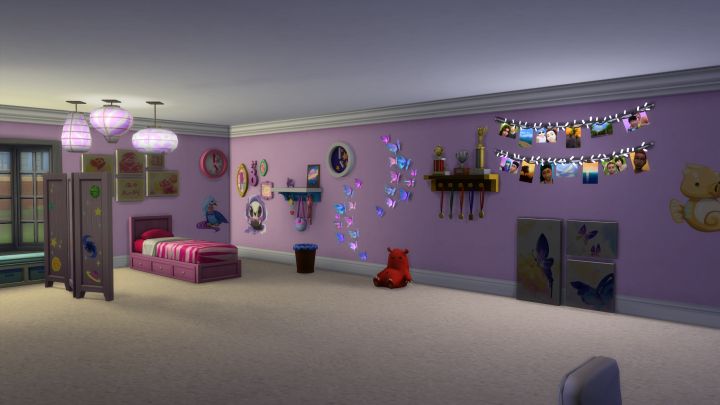 New Kids' Clothes

Our Latest: Let's Play a Beach Bum New CAS Story Mode and New Build Cheats Guide New New Patch: Cas Story Mode, New Cheat for Build Objects, and Rebranding New The Sims 3's Skill Challenges Added Tons of Depth News: New CAS Mode Coming One of the Rarest Abilities: Snaggle Fluster Fishing Guide Updated Fishing Update Guide (Video) Island Living Review (Video) Island Living Gameplay Review Mermaids Island Living Cheats Features to Know About in The Sims 4 Island Living Features in Island Living (Video Format) Conservationist Guide Cleaning up Sulani Patch Notes: June 2019 (New Features)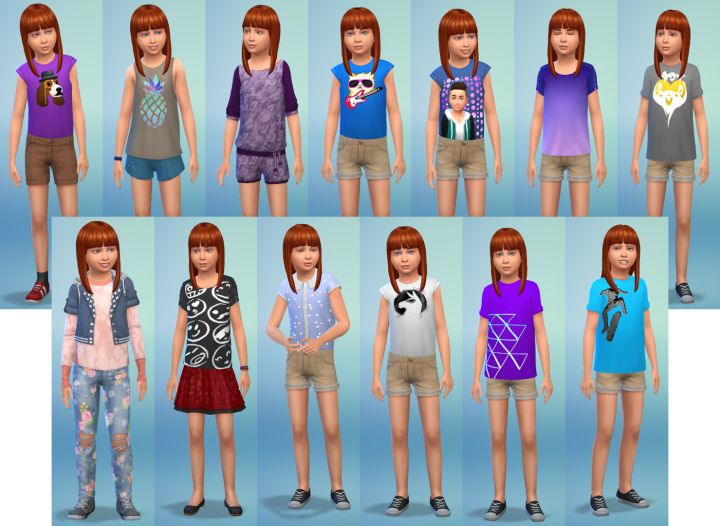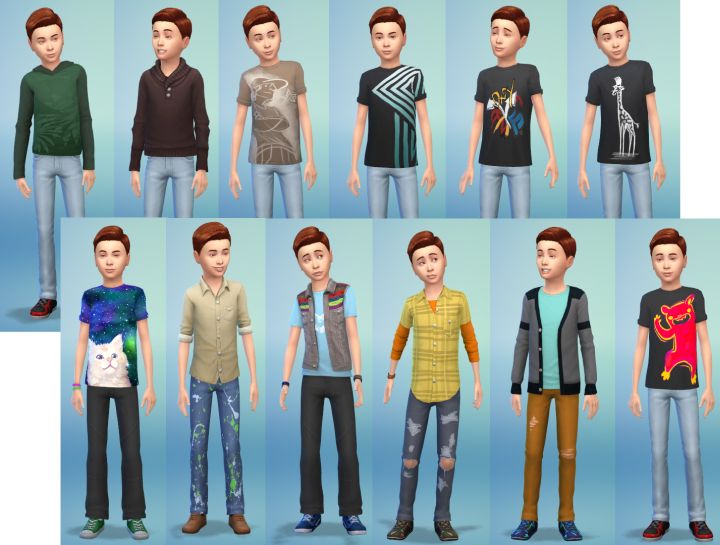 Pre-made Rooms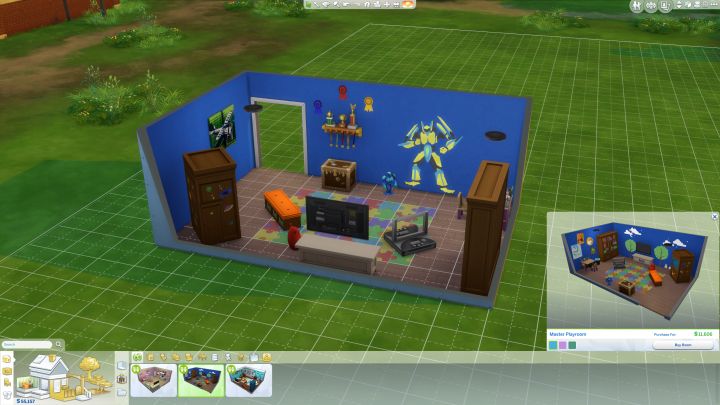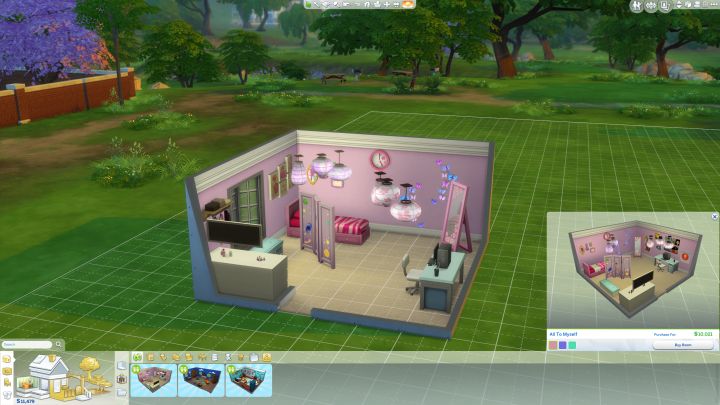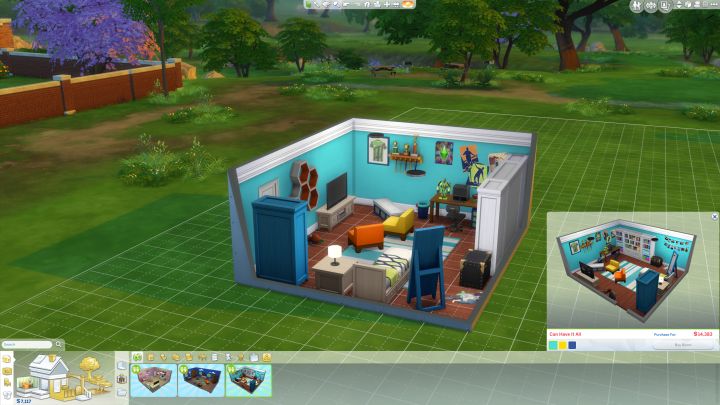 Various Pics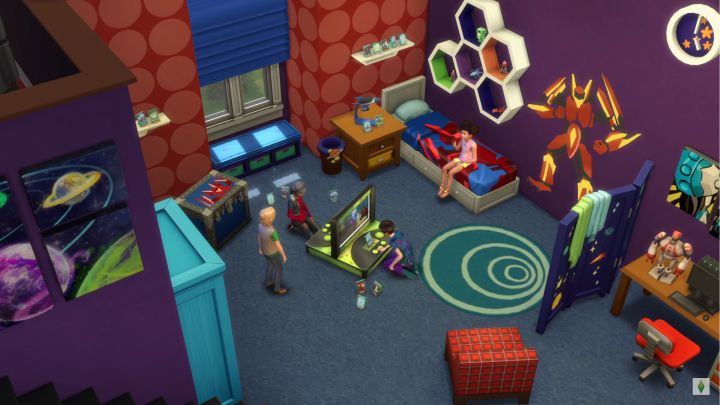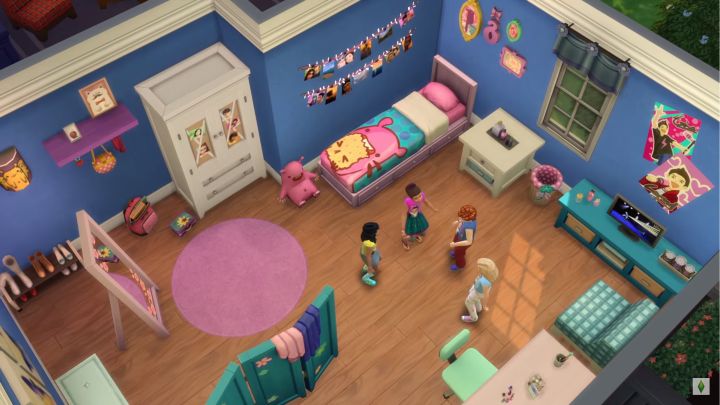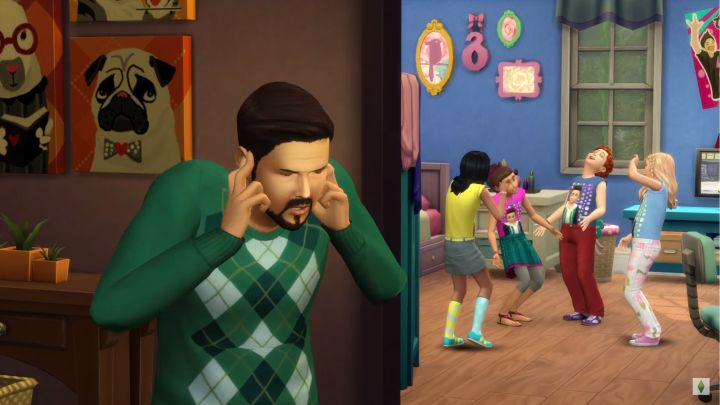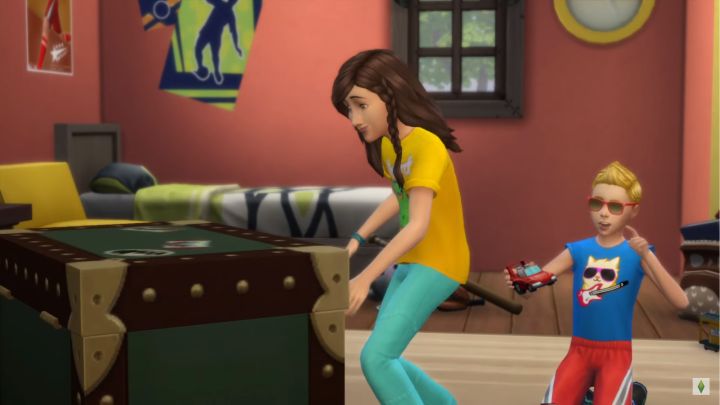 How You Can Support The Site and Channel

If you like my sites and
Youtube Channel
, consider supporting me on
Patreon
to help me to continue. If you'd like to support my guides in another way you can use our
Amazon link
for your next purchase (if in the US). We also offer a
paypal donate link
so you can contribute directly.
Back to The Top
Quick Links
Check Out My Youtube Channel!
We now have a Youtube Channel with over 50 guides in video format to go along with the huge site I've already created. Check it out and consider subscribing if you like my style.
Share Tips and FAQs
(19)
Our Sims 4 Community is the place to go for faster answers to questions and discussions about the game. Use the form below to share your own experiences and provide helpful tips to other readers. We are not affiliated with EA and cannot make changes to the game, nor fix bugs.
Support The Site via Amazon
PinkieTheSimsPhan
I'M SO EXCITED FOR THIS TO COME OUUT

25th June 2016 3:02am
Chris C.
Ah yes, released directly after the 75% sale ends!

28th June 2016 9:24am
Chris S
The stuff packs weren't even part of the discount to begin with...
28th June 2016 11:14am
VegemiteQueen
20 minutes to go! I can hardly stand it!
28th June 2016 12:39pm
Molly
I'm on a plane but there's ten minutes left and I hope the wifi can handle the download xD
28th June 2016 12:48pm
Cathleen
I was wondering about the Voidcritter Battle Station. I think the rest of the pack looks really cool, especially the puppet theater, but I'm concerned that that toy will be too violent --- My question is: Do you think that other kids will make my 2 Sim children get whims about having that toy or be upset if other children have it? I just don't want them to get sad that they don't have that video game --- they have tons of toys.
28th June 2016 3:09pm
Kiana
No the other children wont cause your child sims to want a void critter. There is no social interaction about the VC besides asking to trade for one and you can only do that if you have a card in your inventory. Even if you placed a battle station on the lot, kids wont interact with it unless you tell them to, so you and your kids sims will be fine.
28th June 2016 4:17pm
Cathleen
Thanks, Kiana. I feel better now, and I just bought the pack. It really does look cool.
28th June 2016 11:22pm
Crissy
Anyone else having a problem with the Night Bright Butterflies kids decoration not lighting up like it did in the SimGuru live stream?
28th June 2016 8:19pm
Cathleen
Thanks, Kiana. I feel better now, and I just bought the pack. It really does look cool.
28th June 2016 11:22pm
Cathleen
My Night Bright Butterflies light up, but I was in build mode. My Sims haven't tested any of the stuff yet. They're at their restaurants. Maybe you could try live mode or build mode --- or sell and re purchase the light --- maybe even restart your game before you replace it.
28th June 2016 11:26pm
Cathleen
I placed some other butterfly lights outside on another lot, and they did not appear to light up because it was daytime, I think. I put them inside in my Sim kids room on my main lot, and even though it was daytime, the butterflies lit up because it was just dark enough in the room. So, maybe you just need to wait until it's night for your Sims.
30th June 2016 1:41pm
Katie
Can a teenager play voidcritters without having the childish trait?
11th July 2016 5:46pm
playalot
No the Battle Station can only be used by children.
11th July 2016 7:17pm
sasha
Can you please include the new hairstyles included in this pack??

30th July 2016 6:20pm
Emma Bravo
Yeah, I only ever get stuff packs for the hair, hahaha

17th July 2017 12:26pm
Hope
can you play the sims 4 kids stuff pack on sims 3
29th December 2016 3:58pm
Playalot
No The Sims 4 is a completely separate game and needs the base game 'The Sims 4' first onto which you can then add any/all the packs or expansions.
30th December 2016 1:01am
Emma Bravo
I don't know if I should get the stuff pack or not, is it good/ worth it?

17th July 2017 12:25pm
Join in:
Sims 4 Packs & DLC
Support Us

Readers who use adblock or those who'd like to thank us for our efforts can now pledge $1/$5 monthly via Patreon to help us retain the freedom to do what we love to do.
New Videos and Guides
Armageddon Mod (Mod/CC Reviews).

Latest in The New How To Section : Learn How to Write Songs and Make Money with Music in The Sims 4. Also, How to Get Abducted by Aliens. We have a guide for using Pregnancy Cheats, Get a Job, Adopting a Kid and How to Cheat.

Alien Abduction: I made a Video Guide to Alien Abductions, Alien Babies in The Sims 4 Get to Work.
New How To Section : The new How To's section is updated with How to Get Abducted by Aliens. You can also learn how to use Pregnancy Cheats, Get a Job, Adopting a Kid and How to Cheat. It's meant to help newcomers or those with specific problems and will be greatly expanded over coming months.
New Charisma Video
I've created a fairly detailed Charisma Video Guide to accompany the normal Charisma text guide. My goal is to have every skill covered by the end of the year, if possible.
Seasons and Guide Updates