The Sims 4 Island Living: Sulani
Rejuvenating the Island's Ecosystem via Conservationist Activities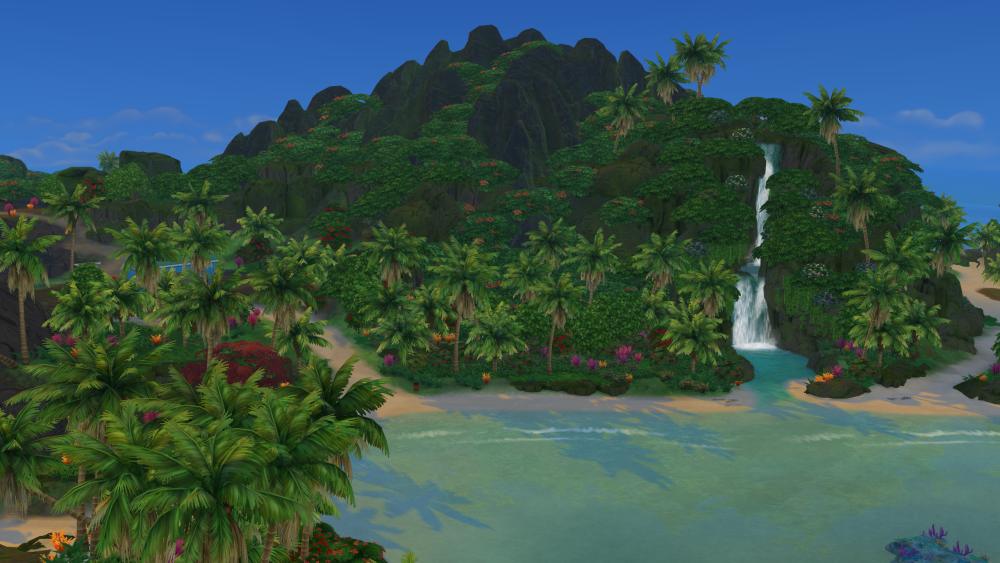 A fully improved shot of the Island of Mua Pel'am in Sulani from The Sims 4 Island Living Expansion Pack. This island's ecology is negatively impacted by trash and poor policies. As a regular Sim or Conservationist you can clean it up. Click to Enlarge.
The Sims 4 Island Living includes an Island nation known as Sulani. The island is home to a refuge for wildlife, the Island of Mua Pel'am. Evidently, consumerism and pollution have begun to take hold on your arrival, as the island is quite polluted and in need of a Conservationist to clean things up. Note that both the system and fact that the new Career exists encourage you to play a Conservationist, but it's by no means impossible to clean up the Island while ignoring the new environmentally-conscious Career Track. After all, individuals can make a difference, right?
Other Island Living Guides
The Sims 4 Island Living Expansion Pack
Mermaids in Island Living New
Island Living Cheats
Features to Know About in The Sims 4 Island Living
Features in Island Living (Video Format) NEW
Conservationist Career Guide
Cleaning Up The Island - How it Works and What's Best
Using New Foundations, Clear Floors, and Other Build Mode Items

Learn about the Conservationist Career and cleaning up Sulani's Ecosystem. The island can be improved twice, for mostly visual effects but the new career is hands-on and offers various ways to make money.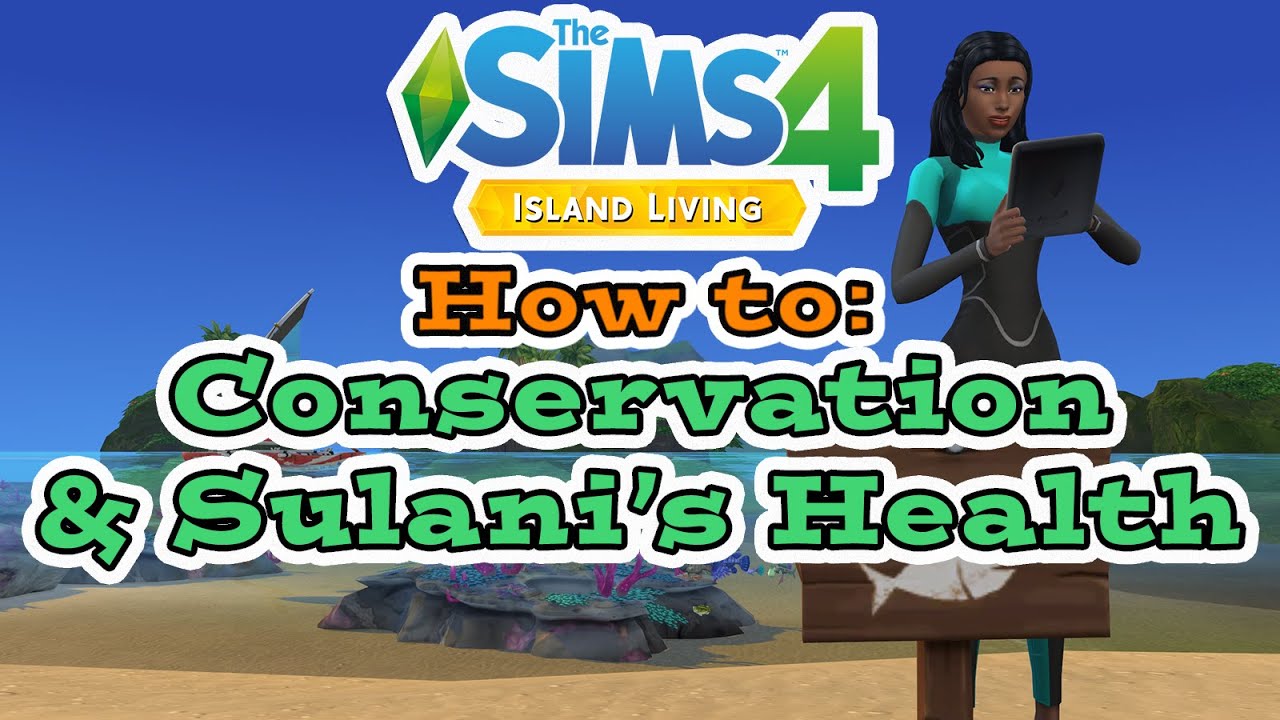 How It Works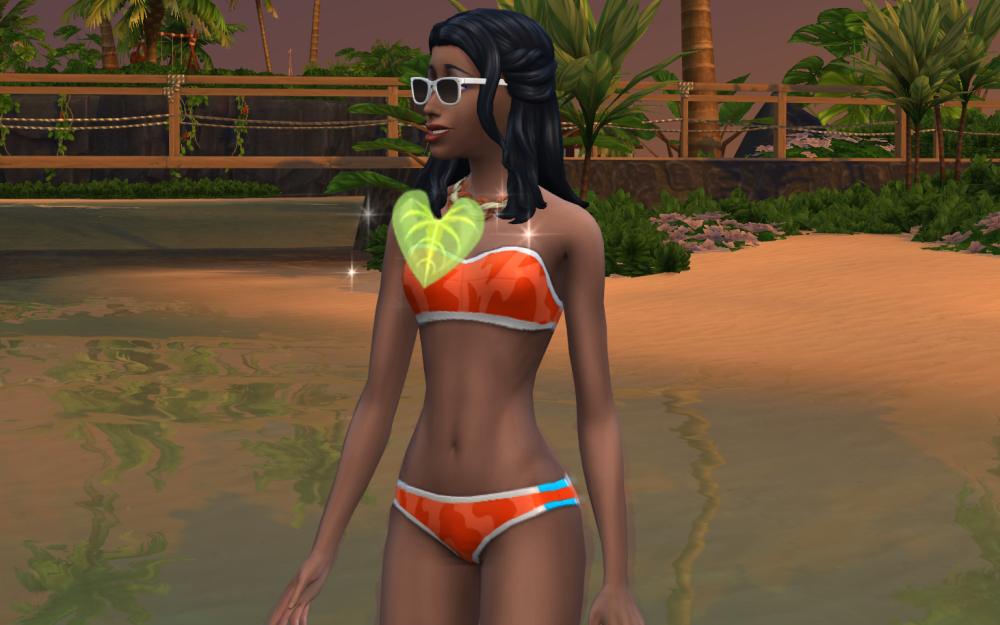 A leaf symbol appears when you do something that was positive for the Island ecology.
Island Living features a points system of sorts that scores how polluted the island of Mua Pel'am is at the present time. Initially, it's set at the worst level so it's possible to beautify the island and make it a true paradise, live on a huge lot with no one else around in your own island paradise (heh). Don't get me wrong, the island is not a gunky hellhole at first but there are areas where pollution is present and obvious to the naked eye. There's also not much wildlife and not many flowers.
Improving The Environment

10 Million Views! My YouTube channel has grown a lot the last 6 months. I now have over 125 videos on Youtube and am nearing 100k subscribers. I'd like to invite people to check out my content and, if you like what I'm doing, subscribe!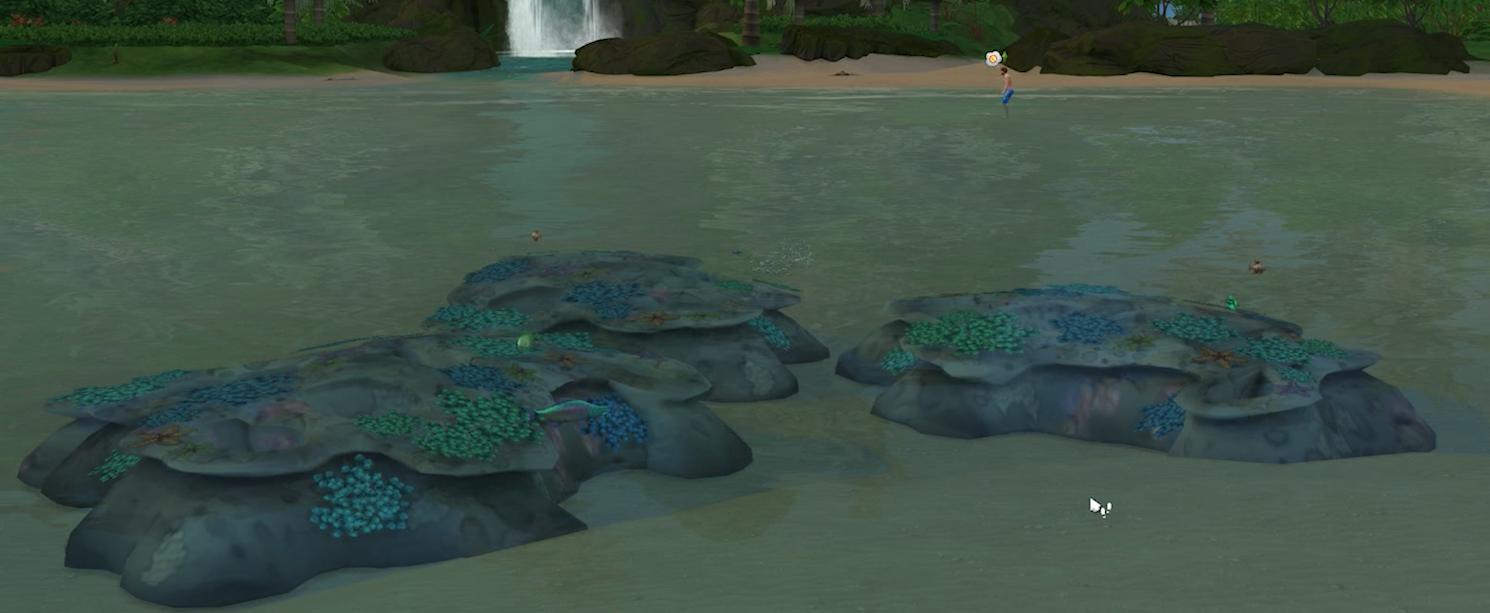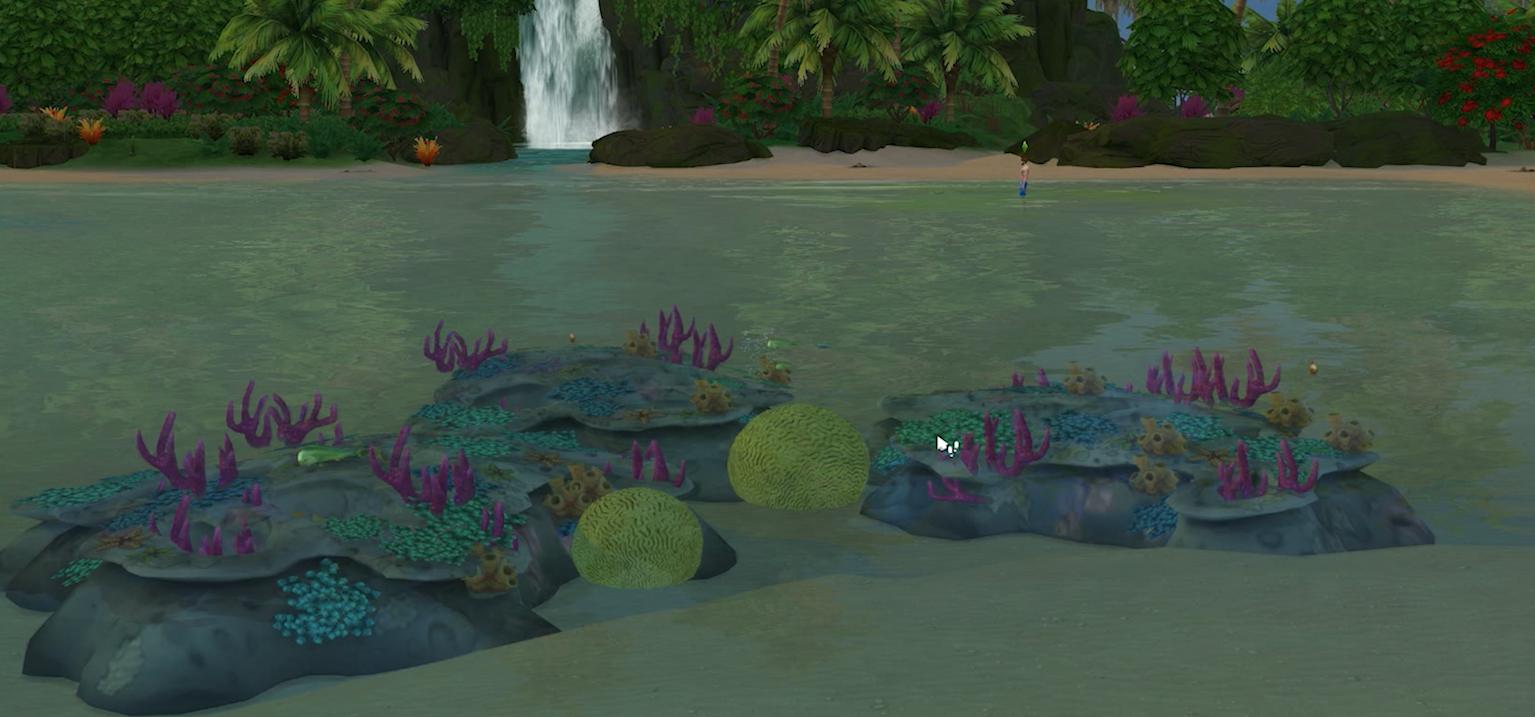 Coral before and after extensive Conservation efforts have been completed. This type of effect only appears on one largely uninhabited island in the Expansion, to be clear, but things you do elsewhere do have an effect on the Island of Mua Pel'am.
Certain actions you take will display a leaf over your Sim's heart, indicating they have made an impact on the island's health. The amount of actions you need to take to clean up the island vary dramatically based upon the points you receive for said action. Combing the beach for trash is useful, sure, but not as useful as stopping litterbugs. However it may be easier to pick up a lot of beach debris than stop litterbugs. All in all searching the beach at Mua Pel'am for larger debris is good for a regular Sim, but Conservationists have it made.
Cleanup and Environment Interaction Scores
Things All Sims Can Do For The Environment
Free Diving for Treasure (sometimes): 1
A Few Beach Cave Events: 1, but wholly unreliable
Digging for Trash (Comb Beach): 1
Scuba Diving (sometimes): 1
Clean Up Floating Piles, Ash Piles, and Seaweed: 1
Clean Up Sulfur Pile (Base of Volcano): 2
Clean Up Trash Pile: 3
Assault and Battery on a Litterbug: 3
Confront a Litterbug Peacefully: 4
Conservationist-Only Ecological Activites
Analyze Sample (Success Only): 1
Send Research Data: 1
Survey Invasive Species: 1
Write Conservation Article: 3
Enthuse about Conservation (Social): 1
Spread Conservation Awareness (Social): 1
Survey Snorkeling (Marine Biologist only): 5
Survey Ocean Floor (MB only): 5
Enthuse About Green Energy: 5
Enthuse About Eating Organic: 5
Write Conservation Article (Great Work): 10
Spray Invasive Species: 10
Create Environmental Regulation (EM only): 10
Shoot Nature Documentary: 10
So What Happens When I Clean Up Sulani?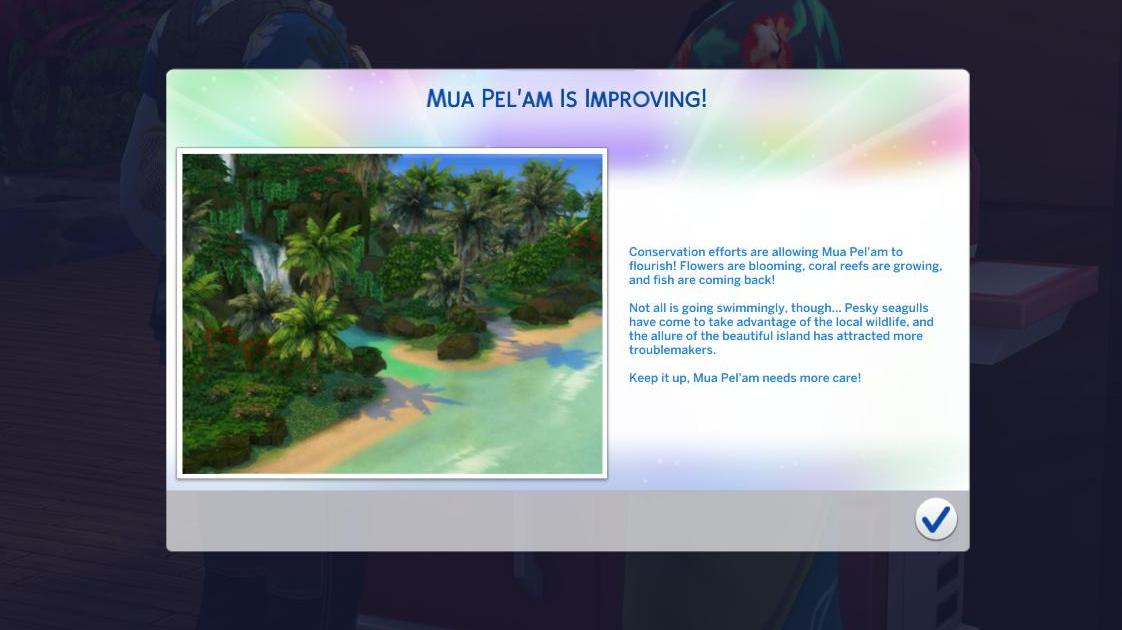 As the Island's Ecology improves, you'll get a notification like this. There's a seocnd one when it reaches the final rank.
Well, the appearance of the Island I mentioned changes quite a bit. Trees grow more green (stage 2) and increase in density (stage 3). Corals grow (stage 3), more butterflies appear (stage 2+3), and there are exponentially more blossoming flowers (stage 2+3). In fact I didn't realize how drab the whole place looked until I did a before and after. The remainder of the islands are in a pristine state, so you can sort of ignore this ecological stuff if you want without it being of issue. You may even like the drab look better, you weirdo you. Either way there are cheats for that, but they do require TwistedMexi's AllCheats Mod to use. You can see the cheats on my page for Island Living Cheats and there is also a link to AllCheats in the section about the Island Conservation Narrative there.
Pictures of Changes in Island Living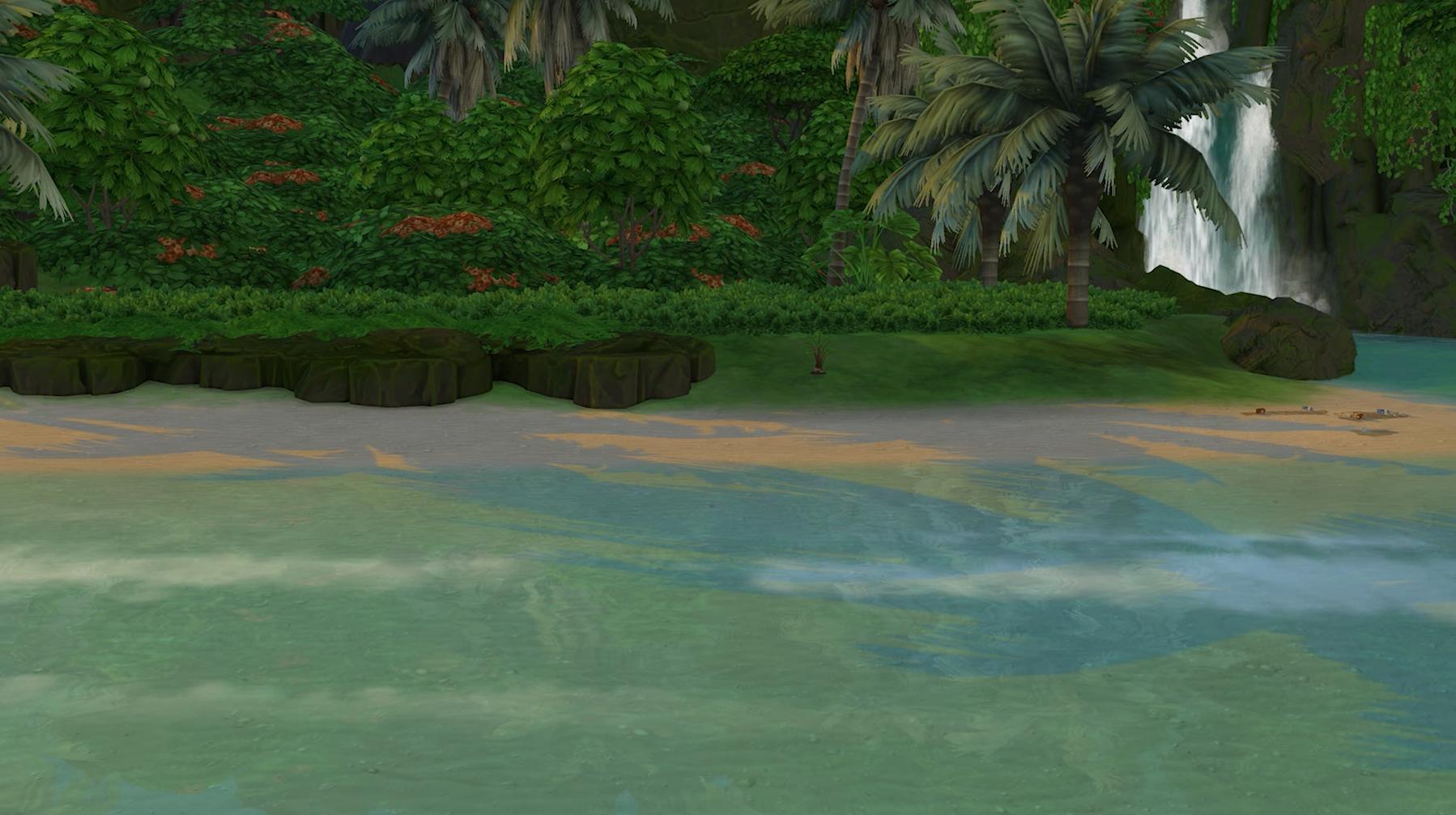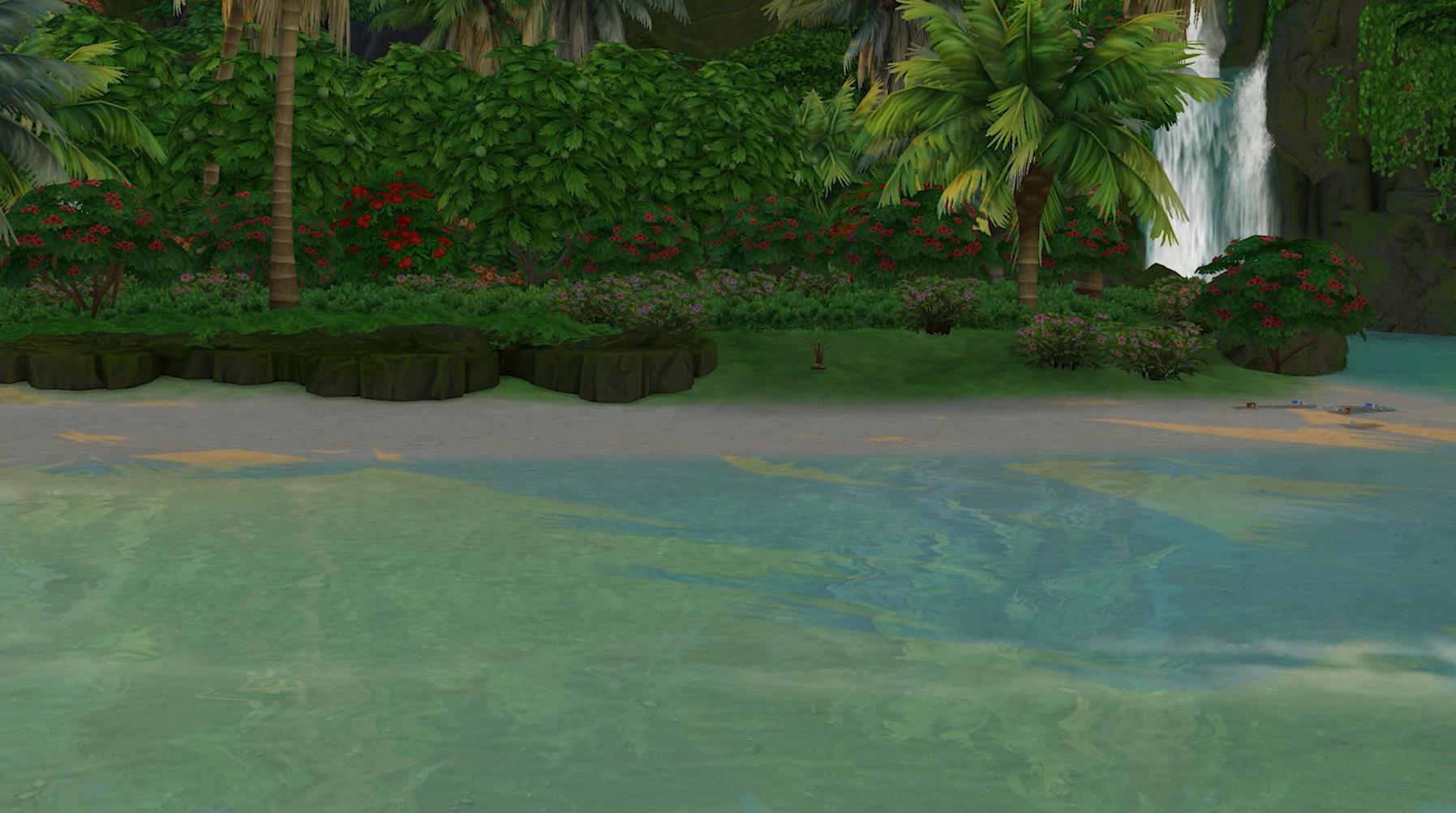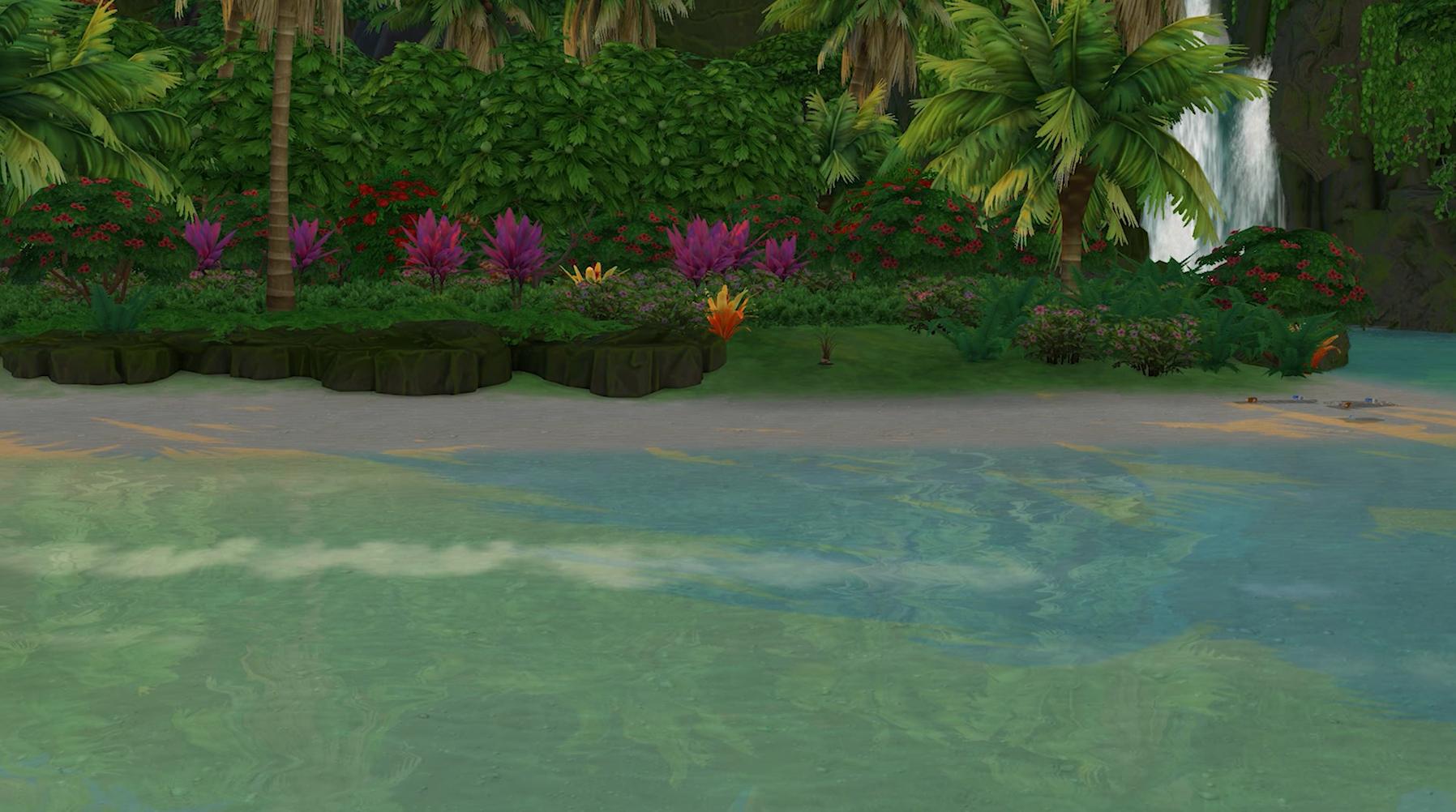 More to It
There's more to this system. A few events may happen when you've cleaned up the Island. Also, the island's resident Elementals may be more pleased with you if you've done enough to take care of the land. I'm going to get into that with other pages but will list the events here after a time. I don't want to spoil *everything* about the pack, just want to make people aware of systems that exist as the game isn't very direct about announcing this like StrangerVille was.
Other Island Living Guides
The Sims 4 Island Living Expansion Pack
Mermaids in Island Living New
Mermaids Video New
Island Living Gameplay Review
Island Living Cheats
Features to Know About in The Sims 4 Island Living
Features in Island Living (Video Format) NEW
Conservationist Career Guide
Conservationist Video Guide
Cleaning Up The Island - How it Works and What's Best
Child of the Islands Trait New
Child of the Ocean Trait New
Using New Foundations, Clear Floors, and Other Build Mode Items

How You Can Support The Site and Channel

If you like my sites and
Youtube Channel
, consider supporting me on
Patreon
to help me to continue. If you'd like to support my guides in another way you can use our
Amazon link
for your next purchase (if in the US). We also offer a
paypal donate link
so you can contribute directly.
Back to The Top
Check Out My Youtube Channel!
We now have a Youtube Channel with over 50 guides in video format to go along with the huge site I've already created. Check it out and consider subscribing if you like my style.
Comments (8)
Topic:
http://carls-sims-4-guide.com/expansionpacks/islandliving/conserving-island-environment.php
New
mags
Admin
Playalot
Not sure on scores per stage but it takes about 100 points all up.
New
Molly
Points for "assault and battery on a litterbug." Is it bad that I laughed out loud at that?

New
Cali
You have to be conservation level 3 to gain that interaction
Admin
Playalot
When this unlocks at L3 you click on a fishing sign to survey it, if you get a notification that there are invasive species to be sprayed there then you can click on that same fishing sign to spray.
Admin
Playalot
You will see a sim walking around Mua Pel'am with an '!" above their head. This is the litter bug. If you watch them they will drop piles of rubbish around the island or rummage in the bins and cause rubbish that way.
New
Camilla
Ohh cool I haven't noticed, have been in the water a lot lol
Admin
Playalot
No, it will always just remain static as whatever stage your sim is at of the clean up effort. So if you get bored of it and want to focus on something else, when you get back to the island it will be exactly the same as you left it.
New
Aetron
I'm having a glitch cleaning up the two piles with the extinguisher live in your intro video at about 44 seconds in. I chose clean up, my sims uses the extinguisher but they dont go away, nothing happens. I even started a new game and it does the same thing. Not sure what the problem is. And yes I started conservation career. Is there a specific level needed for those two piles?
Admin
Playalot
No level needed, your sims can clean these piles even when not in the career. Save and close your game then delete the localthumbcache.package file found in your TheSims4 folder. Now open your game and try again.
New
Leo
"I'm having a glitch cleaning up the two piles with the extinguisher... but they don't go away, nothing happens."
You have to clean each pile 3 times for it to disappear.
Admin
Playalot
Sounds like your save file has a bug sadly. This isn't occurring in my game so perhaps you might like to make a bug report about this. Make sure you've tested it again in a new save file with no cc and no mods.
EA Bug Forum
Regular
John
I have a Conservationist Sim working in Willow Creek but I'm still doing the actions needed to improve the island - e.g prepare grant application and enthuse about conservation. However, I do not see the green leaf which is indicative for the island's improvement. To be clear, would I have to move my Sim out of Willow Creek and only do Conservationist activities in Sulani?
Admin
Playalot
You wouldn't need to live in Sulani but you would need to be doing those actions in Sulani. For one example, buy your sim a laptop, travel to Sulani bar, live drag laptop out and then prepare the grant there.
Regular
Sarah
I have already cleaned up the island on a saved game (it was amazing to see the transformation!) but now I want the island to be clean in other saved games without the hassle of cleaning it every time. Is there a cheat for that (I saw one but you needed a mod for it and I'm not sure if it would clash with mc command centre)?
Admin
Playalot
No cheat, you'll need a mod and I have no idea if it would work with MCCC, I suspect so but you'd need to go ask on the creators website.
Are you sure you want to report it?
Share a link to this comment
Nifty Knitting & Eco Lifestyle Guides
Support Us

Readers who use adblock or those who'd like to thank me for my efforts can now pledge $1/$5 monthly via Patreon. This helps a lot with server costs and provides some stability for my business.
Super Sim Checklist + Other News
Let's Play Playlist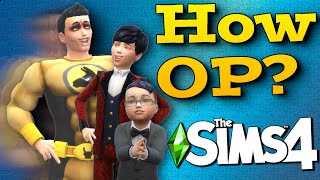 New I now have a guide to Making Super Sims in The Sims 4. Look for a text version within the next 72h. It won't have THAT much more info but it will help out as a checklist.
This was inspired by a series, "Let's Play a Super Sim" in which I start at toddler and gradually take on the major bonuses. Here's a link to each part for people who are interested. You can also see the Let's Play as a Playlist on Youtube.
Discover University Expansion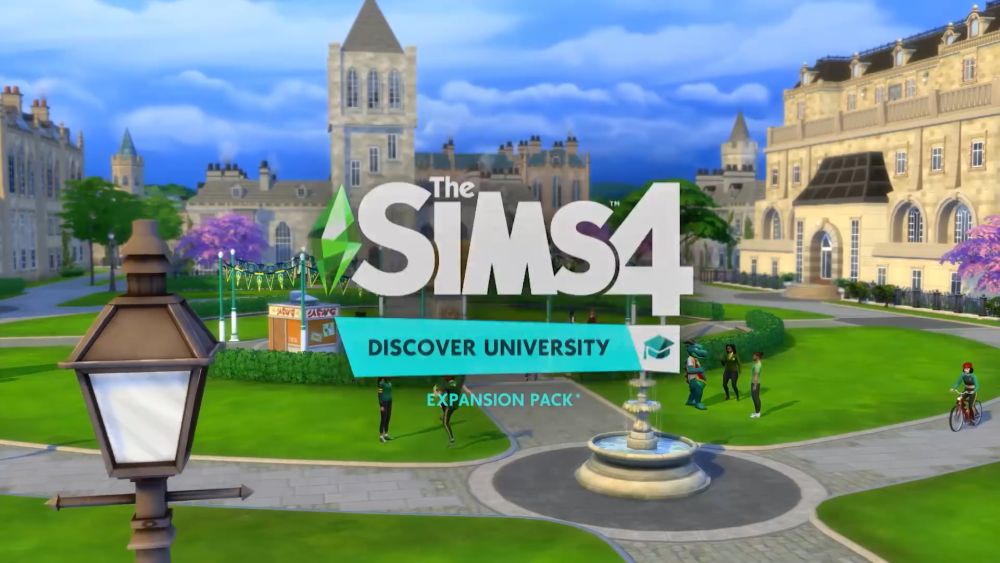 The Sims 4 Discover University has been announced for November 15 for PC/Mac and December 17 for Xbox and Playstation 4 consoles. Click to learn more about the pack, see my summary of the livestream or read our FAQs below.
Other Guides to Discover University:
New Lot Traits: Study Spot and University Student Hang Out
New: Discover University FAQ: Gameplay Features
New Video The Sims 4 Discover University Gameplay Tips Video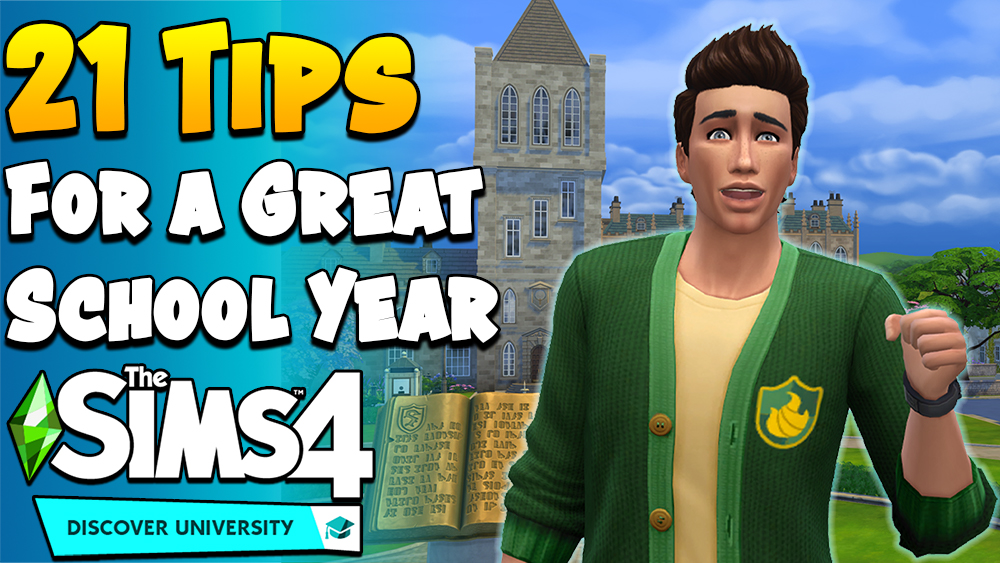 More videos coming soon!
Realm of Magic