The Sims 4 Nifty Knitting Stuff
Stuff Pack Features, Objects, and Knitting Skill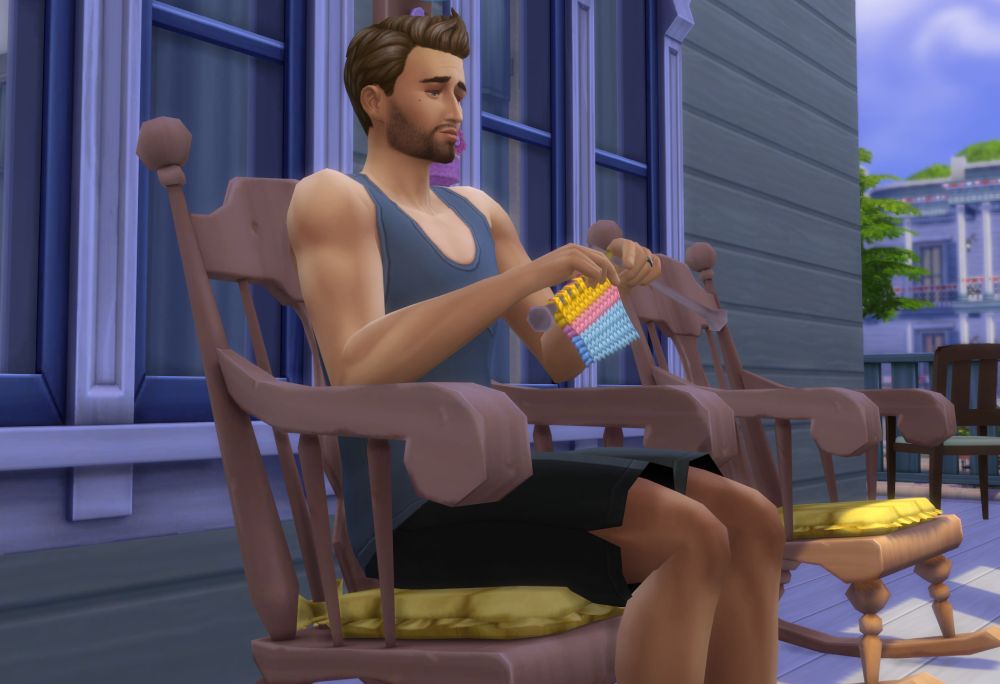 A Sim knits in a rocking chair in The Sims 4 Nifty Knitting Stuff Pack
The Sims 4 Nifty Knitting Stuff is Sims 4's second community-voted Stuff Pack. Players were able to vote and participate in discussions that led to the development of its knitting skill and the style of objects and clothing that were produced in the pack. Let's look at its main feature, the new Knitting Skill.
Knitting Skill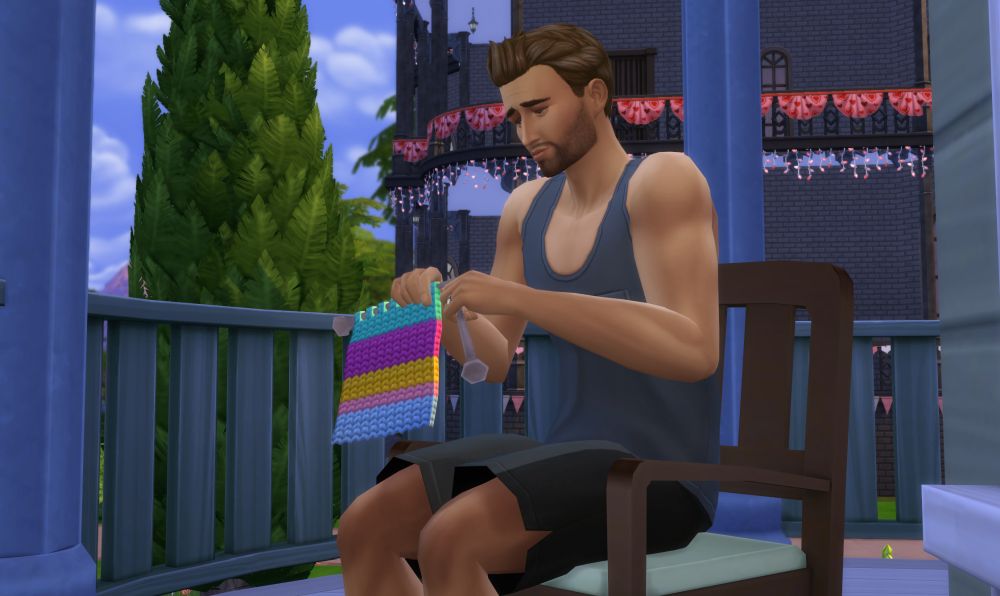 The length of the knit sort of shows you progress, though there is of course the usual meter in the action queue.
Given the name, you already know that Knitting is a core feature of this pack. Sims can knit just about anywhere they are able to sit, including poolside. Growing better in this 10-level skill will let you make more types of clothing and children's toys like a mini grim reaper or Yarny from Unravel (another EA game).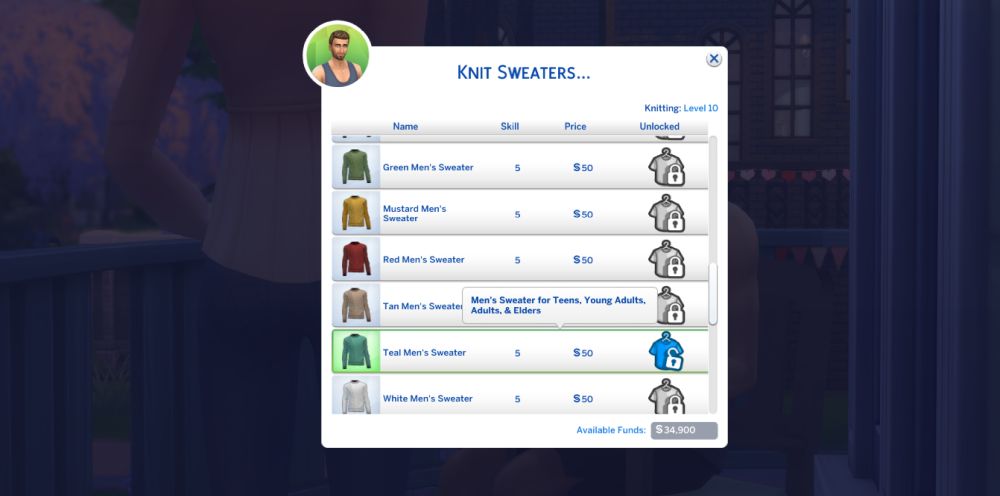 Clothing needs to be unlocked in the wardrobe, while objects are created one by one.
Knitting features an unique unlocking system, with a third column available in the crafting list that shows whether you have unlocked an article of clothing or not. When you enter CAS, any unlocked clothing will be available for use in dressing your Sims.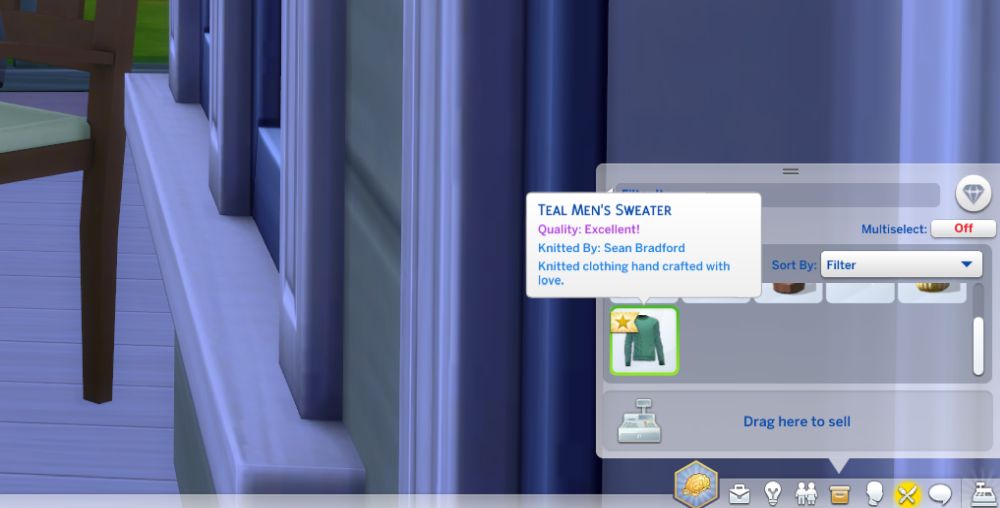 Using Add to Wardrobe, found when clicking in your inventory, will make the clothing permanently available to all Sims in the family.
There is a Knitting-themed Aspiration included in the pack that is called "Lady of the Knits" or "Lord of the Knits" depending on the Sim's gender. This will let players get a few extra recipes and allow their Sim to dispel the awful "Sweater Curse".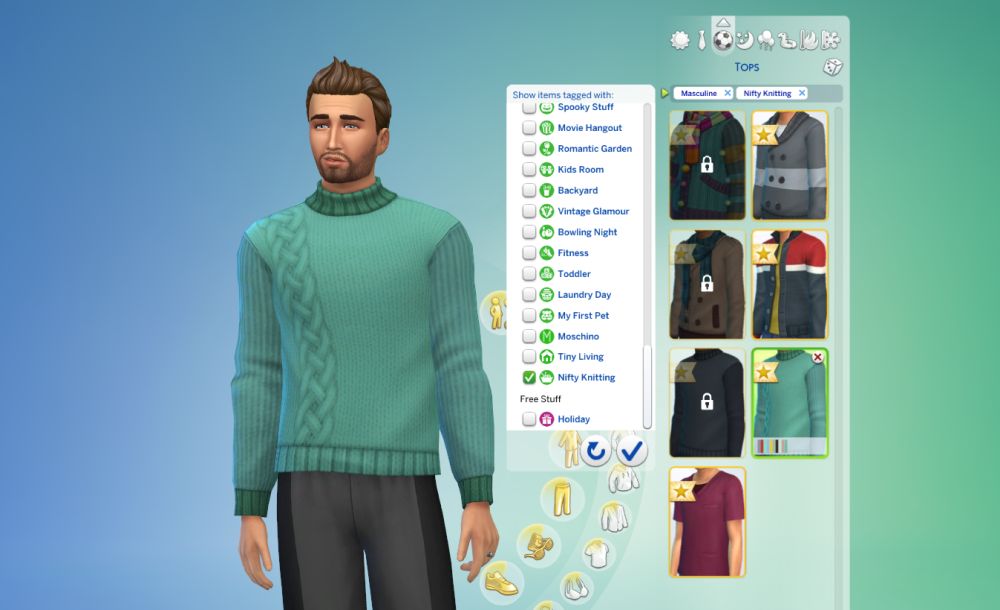 Now the sweater is unlocked in Create-a-Sim.
In Knitting circles, making and gifting a sweater to a significant other is believed to lead to a breakup. It varies as to whether it's before the sweater is even finished, or if it's after the sweater is gifted but the end result is the same. Sims who gift a sweater to a partner may experience this curse. Lord or Lady of the Knits are able to dispel it.
Knitted clothing can come out bad - meaning it looks bad, and it itches. Sims who wear poorly knit clothing will experience the discomfort of itchy clothes and likely become Uncomfortable.
Plopsy
Plopsy is a new type of store - think Etsy or Ebay - where Sims can list items they craft, including knitting but also woodworking and paintings. Anonymous online Sims may bid on items you list, and you could earn up to 50% more by selling it this way vs directly from the inventory. This also lets you buy some things that are crafted. You'll ship items yourself using the mailbox.
Rocking Chairs
Because Sims players really, really want more things for Elders, rocking chairs were a popular item for inclusion in this pack. Sims of all ages toddler and up can enjoy them, with children able to sit or play while adults can use the chairs like any other (or rock) while doing other things like knitting or watching television.
Elder Sims can Reminisce while in a rocking chair, and this leads to memories floating by related to big life moments or good times. Maybe even bad times. This has an impact and seems to give a random mood.
Metal Station and Air Guitar
Included in the new pack are at least 7 new songs from actual metal bands, and a METAL radio station. Sims can headbang and play air guitar (really one interaction) but it's a new thing adults and teens can do to show their appreciation for good music. If you're not so hardcore about your metal, there's also a Focus radio station that has some chill music for your Sims to enjoy while working or studying.
Hanging Plants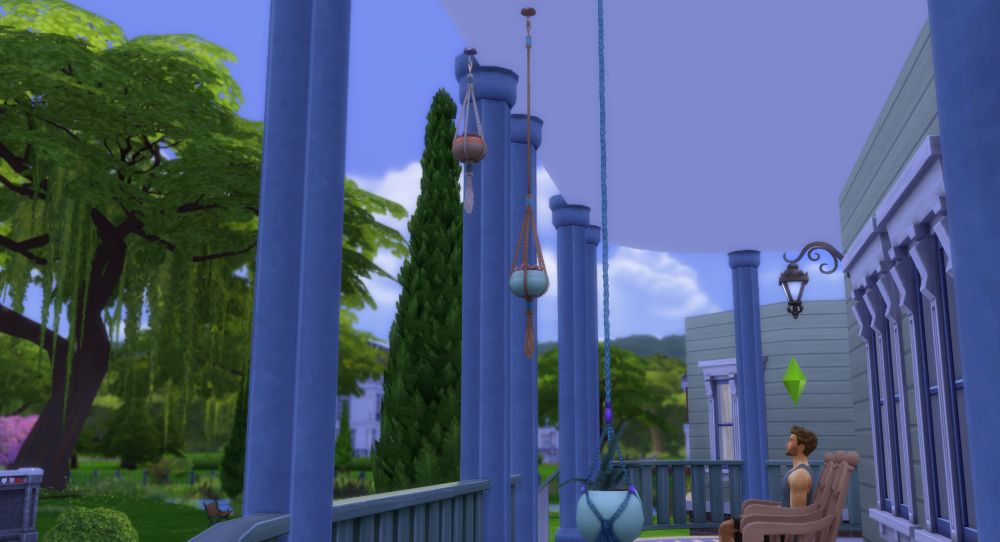 You have to knit each plant you want. Here's an example so you have some idea of the lengths of short, medium, and long.
One of the more popular items are the plant hangers that will let players decorate a porch. They come in three lengths, so if you have tall walls you can put the longer one to find a satisfactory location for your plant. These are decorative plants and not at all related to gardening.
Nifty Knitting Cheats
There are two major Sims 4 cheats of note here, though not enough to bother making a unique page. See my How to Cheat Guide if you don't know how to use them.
First, you can of course cheat to increase the Knitting skill using stats.set_skill_level major_knitting 10. Additionally, it's possible to get past all the unlocking of CAS parts. See, even with level 10 knitting clothing needs to be added to the wardrobe. You can get around this using CAS.UnlockByTag SP17. This will allow your Sims to wear any clothing by unlocking them all. As a reminder, you can use bb.ShowHiddenObjects to make build mode items and decorative objects appear in the Build/Buy catalog.
How You Can Support The Site and Channel

If you like my sites and
Youtube Channel
, consider supporting me on
Patreon
to help me to continue. If you'd like to support my guides in another way you can use our
Amazon link
for your next purchase (if in the US). We also offer a
paypal donate link
so you can contribute directly.
Back to The Top
Check Out My Youtube Channel!
We now have a Youtube Channel with over 50 guides in video format to go along with the huge site I've already created. Check it out and consider subscribing if you like my style.
Comments (9)
Topic:
http://carls-sims-4-guide.com/stuffpacks/niftyknitting/
New
Ginger
Its with the knitting aspiration. when you complete it thats then you get the mega sweater.
New
S James
This site is AMAZING. Thank you for all your hard work
New
Jodie Lee
I'm knitting they're called patterns not recipes, just a heads up lol
Love your guides they are so helpful thank you for doing them!
Admin
Playalot
Save and quit your game. Delete the localthumbcache.package file from your TheSims4 folder. Hopefully that should fix the issue for you.
New
KarnaLou
I had the same issue - it wouldn't let me ship on Plopsy. I deleted the localthumbcache, but it still won't let me ship. Any other ideas?
New
Shay
I can't find the radio stations
New
Nienna
I just moved all 200 tracks out of my Custom Music/Alternative folder and into the METAL folder.
They were all metal. And I knit to metal IRL
So of course I had to make my Simself.
Admin
Playalot
Did you enable testingcheats on first? The cheat is working for me so perhaps you made a typo?
New
Kristen
It's not working for me either, even after turning on cheats.
Admin
Playalot
Sorry I can't help more but when I can't recreate the issue I really can only offer suggestions. The cheat is still working for me as expected.
Make sure you have enabled testingcheats on, ensure you are not using any mods that might be broken or conflicting, try deleting the localthumbcache.package file from your TheSims 4 folder, and maybe try a game repair.
New
Eve Glover
Hi this web was very I would definitely pop in for future updates
Admin
Playalot
Place the knitting basket in your Sims inventory then click on the rocking chair or whatever seat you want your sims to knit while sitting on and the knitting menu will pop up.
Are you sure you want to report it?
Share a link to this comment
Nifty Knitting & Eco Lifestyle Guides
Sims 4 Packs & DLC
Support Us

Readers who use adblock or those who'd like to thank me for my efforts can now pledge $1/$5 monthly via Patreon. This helps a lot with server costs and provides some stability for my business.
Super Sim Checklist + Other News
Let's Play Playlist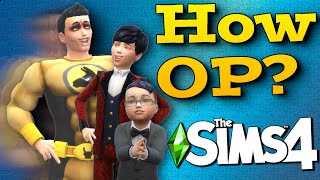 New I now have a guide to Making Super Sims in The Sims 4. Look for a text version within the next 72h. It won't have THAT much more info but it will help out as a checklist.
This was inspired by a series, "Let's Play a Super Sim" in which I start at toddler and gradually take on the major bonuses. Here's a link to each part for people who are interested. You can also see the Let's Play as a Playlist on Youtube.
Discover University Expansion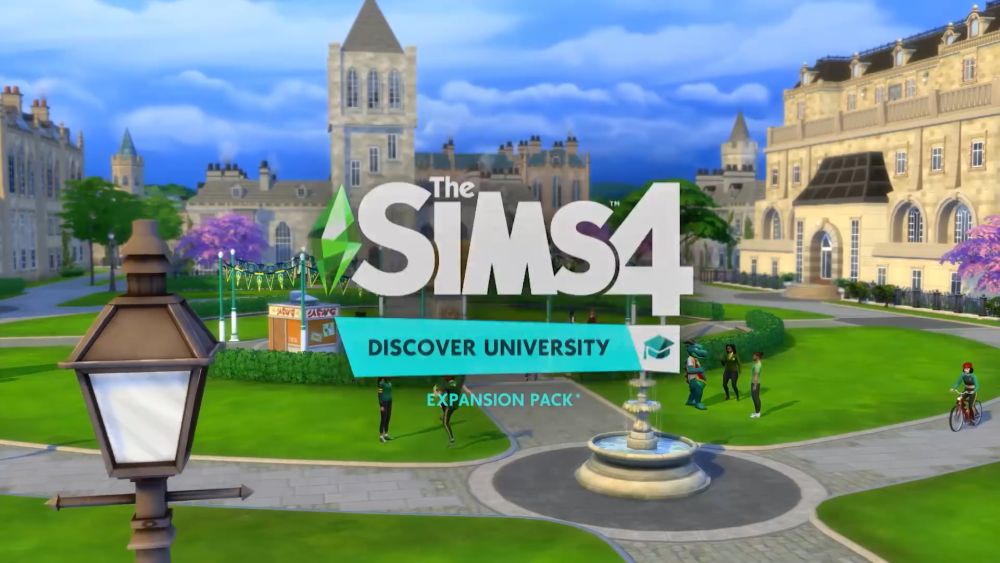 The Sims 4 Discover University has been announced for November 15 for PC/Mac and December 17 for Xbox and Playstation 4 consoles. Click to learn more about the pack, see my summary of the livestream or read our FAQs below.
Other Guides to Discover University:
New Lot Traits: Study Spot and University Student Hang Out
New: Discover University FAQ: Gameplay Features
New Video The Sims 4 Discover University Gameplay Tips Video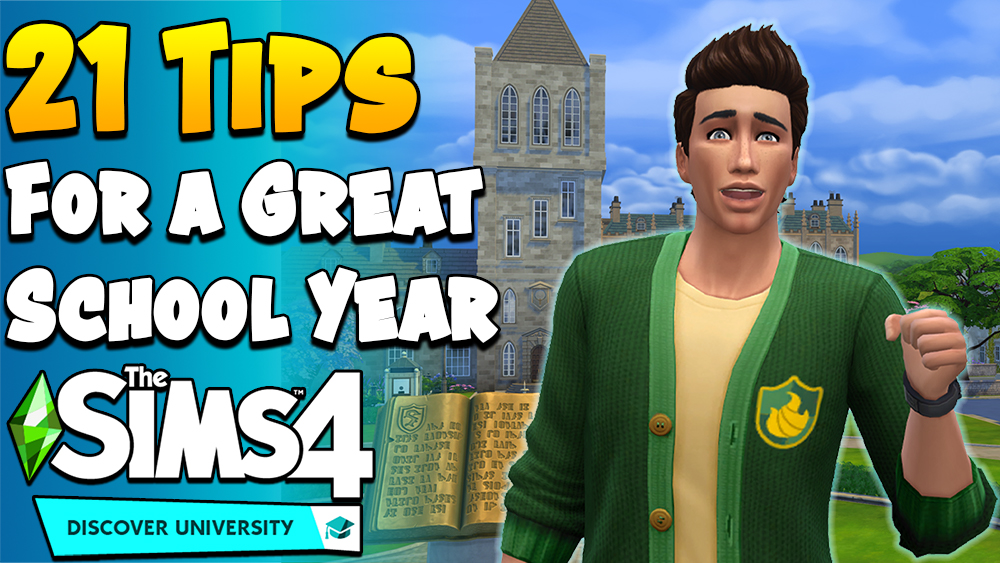 More videos coming soon!
Realm of Magic