The Sims 4 Spooky Stuff
Pumpkin Carving and other Stuff Pack Features
by Mr. and Mrs. Flynn Arrowstarr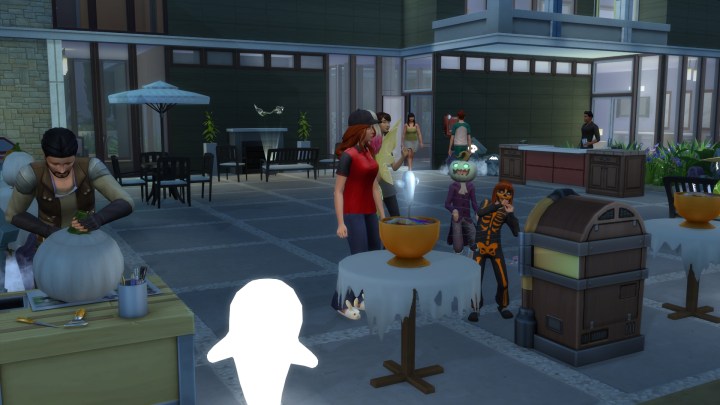 Click to Enlarge. The Sims 4 Spooky Stuff.
The Sims 4 Spooky Stuff is the third stuff pack released for The Sims 4. The pack includes a number of decorations and fun things to create the perfect fall holiday atmosphere. Glowing ghosts, laser-light cauldrons, haunted candy bowls and more add up to help make the new Spooky Party event a (pumpkin) smashing success!
Pumpkin Carving Station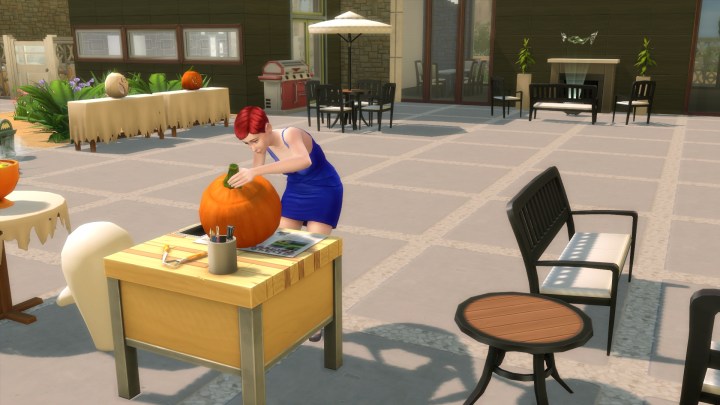 Click to Enlarge. The Pumpkin Carving Station is the featured item in Spooky Stuff. Use your Handiness abilities to create a creepy masterpiece to frighten, amuse, titillate or gross out your friends and relatives. Preserve the carvings forever, or stomp them flat when they rot, or even sell them for cold, hard Simoleans!
The designs available to your Sims are based on their Handiness skill (Motor skill for Child Sims). Carving a pumpkin will slowly build up the skill. The following designs are available to Child, Teen and Adult Sims:
Dud Pumpkin (failed carving)
Cockeyed
Classic - Motor 3
Cat - Motor 5
The remaining designs can be carved by Teens or Adults:
Ghost - Handiness 2
Smiling - Handiness 2
Owl - Handiness 3
Scared - Handiness 3
Puking - Handiness 4
Wicked - Handiness 5
You can then select one of four colors of pumpkin: Orange, Pale Orange, Green or White
Each carving costs $25 regardless of design or color chosen. Once carved a pumpkin can be places on the ground or on some surfaces. A few interactions are available when you click on a carved pumpkin:

10 Million Views! My YouTube channel has grown a lot the last 6 months. I now have over 125 videos on Youtube and am nearing 100k subscribers. I'd like to invite people to check out my content and, if you like what I'm doing, subscribe!
View
Light Candle
Light/Extinguish Candle
Put in Inventory
Smash*
Preserve ($50) - Handiness level 5
Possess (Ghosts)
Wear (Ghosts)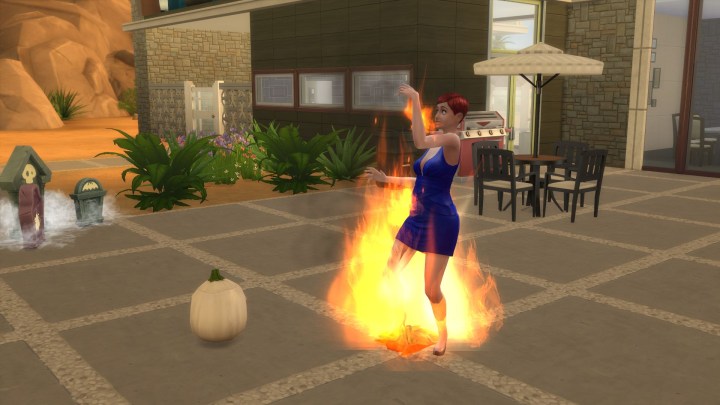 *Caution! Make sure you extinguish the pumpkin's candle before smashing it, or your Sim could catch fire!
A carved pumpkin will spoil after about 4 days. If your Sim has reached Handiness level 5, you can use the Preserve interaction to make the pumpkin last forever - or at least until your little ghoul or goblin smashes it. Like paintings, carved pumpkins can be sold. The sale value depends on the Handiness level of the Sim as well as the design used.
Spooky Party!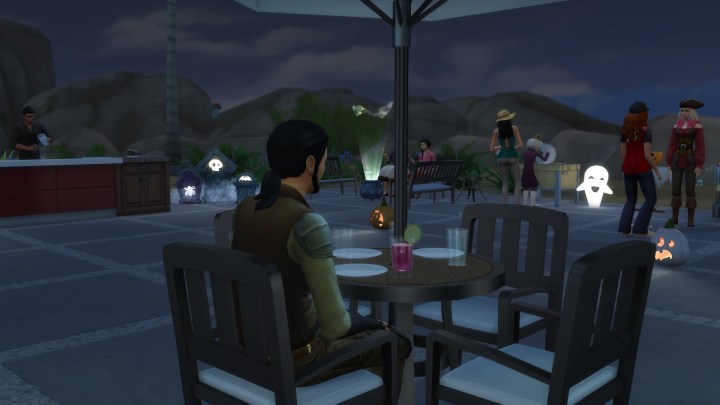 A new party is added to the game. The Spooky Party is - appropriately - a costume party. It can be held at any location, but it's best to hold at your Sims' house as you can prepare for a successful party easier. Throwing a Spooky Party costs $250 to throw and can cost more if you decide to hire a caterer and/or mixologist ($250 each).
Once things are set, any invited Sims on the current lot will switch into costumes. You can also click on your current Sim and use the Set Party Costume interaction to pick your favorite costume. At the party, chat up the other guests with some new Spooky Party socials:
Request to carve pumpkin
Ask for party treat
Discuss costume
Compliment costume
Build up enough party fever to score a Gold Medal to unlock the Super Llama costume!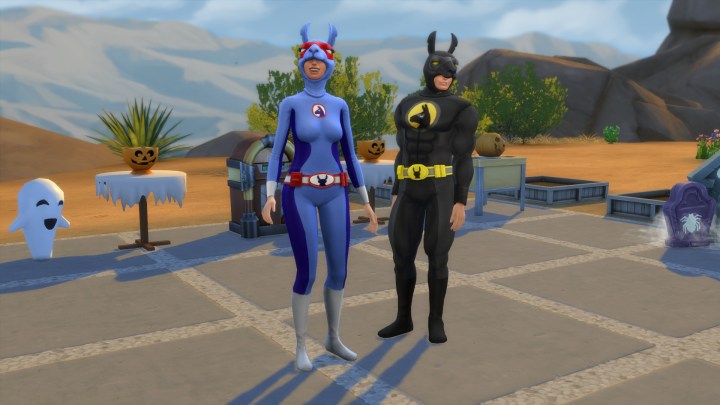 New Recipes
To go along with the Spooky Party, three new recipes are available:
Cheese Eyeballs - Cooking 2
Spooky Cookies - Cooking 3
Zombie Cake - Cooking 4
Build Mode Objects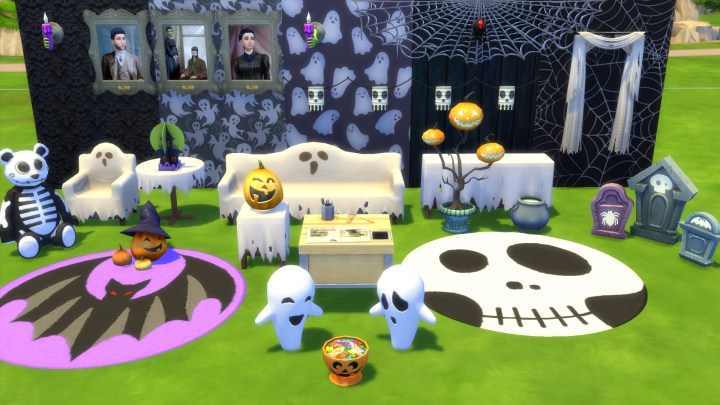 Click to Enlarge. A nice assortment of decor for your frightful holiday bash with the Pumpkin Carving Station as the centerpiece. The Fright Night Rug has three variations - not pictured is the Jack 'o Lantern rug.
Clothing and Hair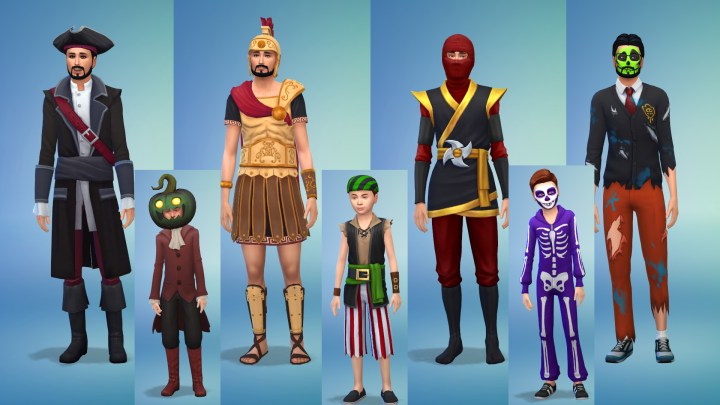 Click to Enlarge. It's all about the costumes this time for both the guys and gals. And a couple of face paints. Children also get into the act.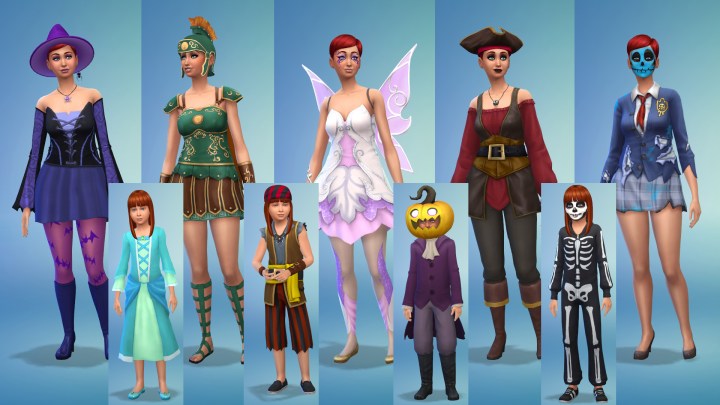 Click to Enlarge. One more costume each for the ladies. The butterfly face paint is also available for the guys.
New Styled Rooms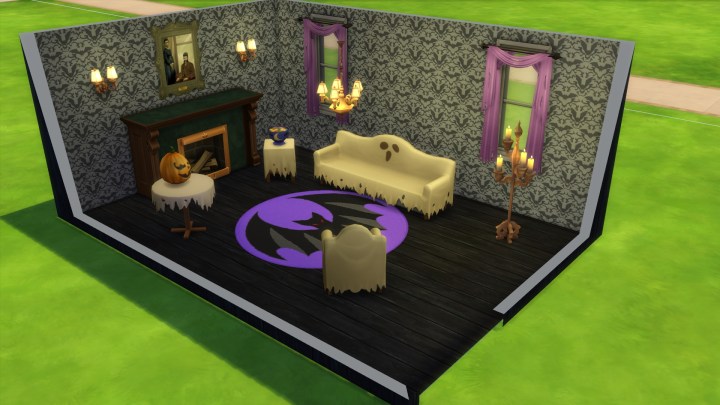 Click to Enlarge. The Dilapidated Den is a cozy spot to share a ghost story - or to be haunted by a ghost yourself!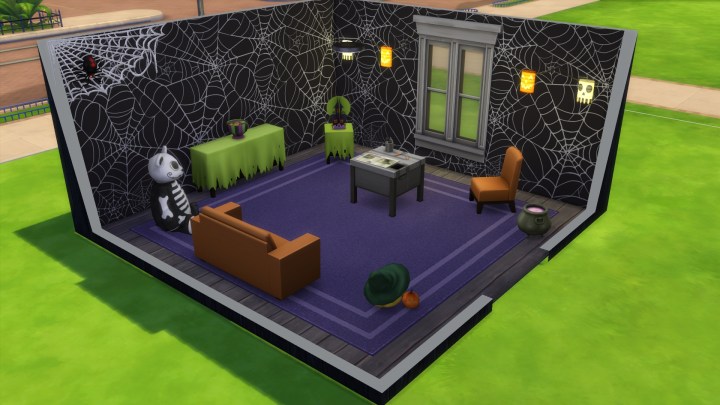 Click to Enlarge. Another great place for the ghouls and goblins to gather is this Unliving Room.
How You Can Support The Site and Channel

If you like my sites and
Youtube Channel
, consider supporting me on
Patreon
to help me to continue. If you'd like to support my guides in another way you can use our
Amazon link
for your next purchase (if in the US). We also offer a
paypal donate link
so you can contribute directly.
Back to The Top
Check Out My Youtube Channel!
We now have a Youtube Channel with over 50 guides in video format to go along with the huge site I've already created. Check it out and consider subscribing if you like my style.
Comments (3)
Topic:
http://carls-sims-4-guide.com/stuffpacks/spooky/
Admin
Playalot
lol! Face Pain sounds too spooky! Thanks, will get that fixed... although as typos go, I kinda like that one!

New
r52241f
The Sims 4 Vampires!

New
Malin
I had no idea before today that the paintings of the handsome lord Lucan, the beautiful lady Sanguina and the lord and the lady (translated from Norwegian) change during gameplay
Are you sure you want to report it?
Share a link to this comment
Star Wars in Sims 4

We now have a page on The Sims 4 Journey to Batuu.
It's not what I would have hoped for in a Star Wars Game Pack so far.
Secrets and Other New Stuff
Sims 4 Packs & DLC
Support Us

Readers who use adblock or those who'd like to thank me for my efforts can now pledge $1/$5 monthly via Patreon. This helps a lot with server costs and provides some stability for my business.
Super Sim Checklist + Other News
Let's Play Playlist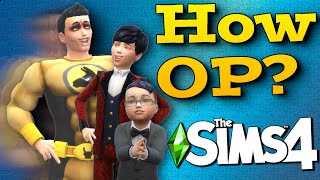 New I now have a guide to Making Super Sims in The Sims 4. Look for a text version within the next 72h. It won't have THAT much more info but it will help out as a checklist.
This was inspired by a series, "Let's Play a Super Sim" in which I start at toddler and gradually take on the major bonuses. Here's a link to each part for people who are interested. You can also see the Let's Play as a Playlist on Youtube.
Discover University Expansion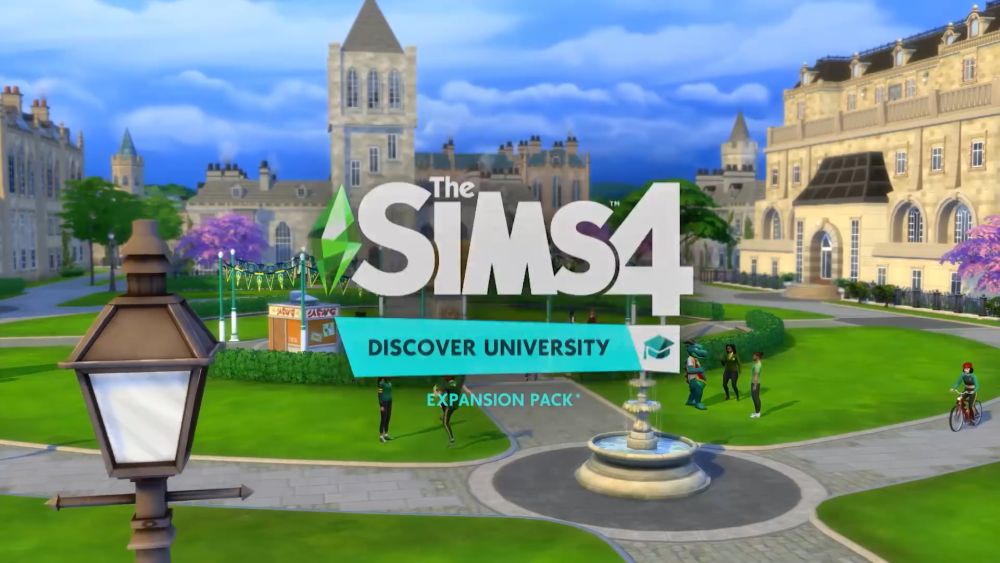 The Sims 4 Discover University has been announced for November 15 for PC/Mac and December 17 for Xbox and Playstation 4 consoles. Click to learn more about the pack, see my summary of the livestream or read our FAQs below.
Other Guides to Discover University:
New Lot Traits: Study Spot and University Student Hang Out
New: Discover University FAQ: Gameplay Features
New Video The Sims 4 Discover University Gameplay Tips Video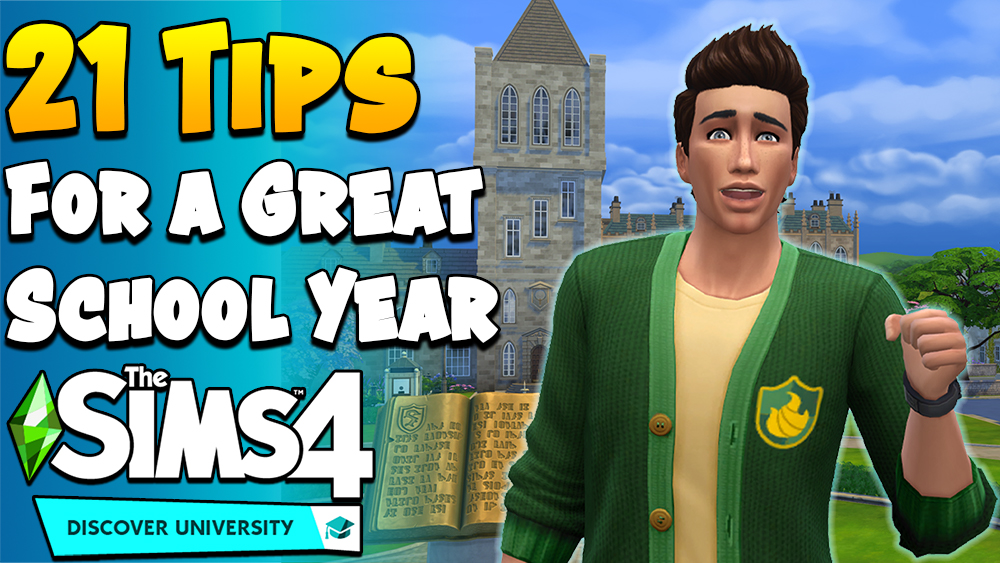 More videos coming soon!
Realm of Magic