The Sims 4 Help Articles Tutorials and Instructions for Solving Common Problems
People come to my site to learn about The Sims 4, but many players also experience problems. This is a list of resources found on the guide that may help you solve those problems. You can also Go to our Forum or search the guide site to see if others have had a similar issue, or start your own thread if the question has not been asked before. Doing that, your problem with the game may be solved and help others in the future.
Using Mods and Custom Content (CC)
This guide covers usage of mods and CC and provides some links to help you get started downloading a massive collection of clothing, objects, and gameplay mods that can improve your experience with The Sims 4.
Backing up Sims, Saved Games, and Creations
This covers exactly what the title says: backing up your saved games in case of hard drive failure or when you need to reinstall your operating system. This can help you to save the Sims and homes that are most precious to you from being deleted or corrupted.
Improve Performance and Fix Problems: Clearing the Sims 4's Cache and Backup/Restore Saves
Learn what files are safe to delete in my guide to clearing the game's cache files. This can solve many gameplay issues, especially when the game has just been patched and things seem strange. It won't solve everything, but it's a good place to start.
How to Move Sims
This helpful faq covers moving Sims in and out of households, or moving entire families to a new lot. The game doesn't explain this process well (at least no in an obvious way) so I created this to help players know how to move.
Placing Lots
A simple tutorial that teaches you how to place lots in The Sims 4.
Sims 4: Controls & Hotkeys
Learn the game's controls and all the hotkeys that can help to save you time.
Building Tutorials
Learn all about The Sims 4's build mode and get help with some common design problems. Also listed are the game's building cheats, so that you can make things look how you want without the usual constraints.
Making a Hangout in The Sims 4 Get Together
If you own the Get Together DLC, you may want to make your club a special lot where they can meet and hang out. This tutorial will teach you do just that.
Using the Gallery
Need help using The Sims 4's Gallery? This tutorial teaches you the basics of sharing things, using Sims you download from the gallery, as well as placing homes you've downloaded. You'll also find a link to download The Sims 4 Gallery App for your Android or Apple mobile device.
Our Forum Can Help!
My Forum doesn't require email activation for you to join, and it's easy to ask a question. Just choose the correct board and fire away. We have sections that cover technical help, general gameplay, and expansion-specific questions. We're also a kind community who are welcoming to newcomers. Be sure to heed our rules (primarily be kind and not vulgar) and you'll have a good experience there.
How You Can Support The Site and Channel

If you like my sites and
Youtube Channel
, consider supporting me on
Patreon
to help me to continue. If you'd like to support my guides in another way you can use our
Amazon link
for your next purchase (if in the US). We also offer a
paypal donate link
so you can contribute directly.
Back to The Top
Check Out My Youtube Channel!
We now have a Youtube Channel with over 50 guides in video format to go along with the huge site I've already created. Check it out and consider subscribing if you like my style.
Comments (9)
Topic:
http://carls-sims-4-guide.com/help/
New
KSU09
Admin
Playalot
Try using the 'travel' action on your sims phone. This will bring up the world maps, choose a world then choose a venue and click the large plane icon that will appear on the bottom right of your screen to make your sim travel there.
New
Belinda
I have recently purchased the sims 4. i know in the sims 3 you are able to enter edit town mode and edit the town specific to the family you were playing with. The creations you might have made wouldn't show up in other saves, so if you loaded up a new household the world was mostly fresh. I recently made a new household for a sims 4 family and wanted to build on the large lot in Willow Creek (Oakenstead or something). I am not sure how to build on that lot so the creation is only available for that household. I share the game with my sisters and want to allow them to build on that lot too without bulldozing my creation. Hope that this makes sense, please email me if not. Thank you.
Admin
Playalot
In The Sims 4 you do not need to enter 'Edit World' as such. You can build on any home lot just by clicking the hammer and wrench icon on the top right of your in-game UI.
We have
Building Tutorials Here (click)
that should help you. You also do not need to bulldoze to build, you can just simply enter into the build/buy mode and add to whatever is there if you wish.Remember that unless you have aging off your sims will age when your sisters are playing too so it may be a good idea to turn aging off if you are all taking turns playing in the same game save.

Admin
Playalot
Have you checked in-game under Options Menu>Game Options>Audio and then Speaker Set up that you have this set correctly? There is a headphones option as well as a few speaker options.
Regular
Elizabeth
Please help me! I am pulling my hair out!!!! i have been on the sim forums and no one can help or understand whats happened?
when i add CC on my Sims 4 game it pops up with this, i have always been able to use CC!?"Unable to start:
Cannot start because game data is missing or damaged. If you have Mods installed please remove them and try again. If not, please repair or reinstall the game via Origin.
[de4ee14f:29f00e76:00000000:00000000]"I have tried everything! It seems to let me install Game Play mods but not CC mods? I have tried...- uninstalling and then reinstalling
- repairing the game repetitively
- installing CC mods
- cleaning them out
- re-downloading everything
- removing CC and re-adding it bit my bit
- removing Sims 4 folder from EA and allowing the game
- no sims 2/3 CCIn the past I have been able to use MODs up until and update last year at some point and then this started? I am on,* Mac model (13-inch, Mid 2012 MacBook Pro)
* Processor (2.5 GHz Intel Core i5)
* Memory (4 GB 1600 MHz DDR3)
* Graphics (Intel HD Graphics 4000 1536 MB)
* Operating System (macOS Sierra Version 10.12.3)
* Official EA EPs/SPs/GPs installed (Get To Work, Spa Day, Luxury Party Stuff, Perfect Patio Stuff)
* Do you have antivirus or clean up apps installed? If so what are they? (NA)
* Are you running any background tasks? If so, what are they? (NA)
Admin
Playalot
It may be that in the process of trying to install the CC/Mods that Origin has become corrupt.
This link to crinricts post may help
Origin Corrupt
The other thing to check is that it may only be one piece of CC that is broken and not all so check at the creators sites etc that the CC is ok to use, recently up dated etc. Especially check your mods as so many mods were broken with the toddler patch. If you are trying to run the game with a broken/out of date mod then that error message would make sense as basically the game is corrupted due to files being changed with a broken mod.
Does your game run at all when you take out all the CC and Mods?
New
Elizabeth Gerding
Thank you, I will look into that!
Yes the game works once removed. Game Mods work fine, it seems to only be CC which is odd. I'll download a new CC creation and see if it works! None of mine works so it could be possible that the CC is unable to work with the toddlers
New
carla
someone please help,
i downloaded cc from "the sims resource'
i was dragging the cc into documents/electronic arts/ sims 4/ mods but then i accidentally did something to the file by changing the type of the file which is notes at the moment. i dont know how to change it back to original type of file since its an unknown file, when i download cc its just a white paper icon. someone please tell me how to fix it
Admin
Playalot
We have a small beginners guide to CC
here (click)
. but it sounds as though you have not actually downloaded the correct files from the cc site. CC usually comes in a
.package
file that does look like a piece of paper but should have the name that the creator gave it; like this for example:
kitchen_recolor009.package
These package files just go directly into your mods folder and then when you have cc enabled in the game options menu will show up in CAS or in the build/buy menu depending on what type of cc it is.
You can place cc in a folder that is nested inside the Mods folder but do not go deeper than one folder as the game will not recognize any more levels.
More Tips on using CC and Mods
Admin
Playalot
Once the game has downloaded it will appear in your Origin Games Library. Click on it to play.
Admin
Playlot
After the person comes over and the pet carrier spawns the pets you chose from the 'pick a pet pop up window', the game allows you to play with them at your sims house for a while. This allows you to find out their traits and so on. After your sims played with the pets for a while you can then chose to adopt all, some, one or none of the pets. You do this by clicking on the pet or the Pet Adoption Agency person.
Guide to Owning, Adopting a Pet etc
Regular
Berkulese
Hi,do you have a list of command line arguments anywhere?
Trying to find a way to force a custom screen resolution on start-up. Running Ts4 on a nettop, device is way powerful enough to run the game but the tv it's plugged into is fussy about screen resolution. Have tried editing config file to specify a resolution i know works, but game seems to be resetting my changes on startup (which kinda renders the config file pointless imo, but hey). Any help greatly appreciated, cheers.
Regular
Berkulese
Nevermind, fixed it. Apparently you need to edit the options.ini file not the config.txt file. Leaving this info here in case anyone else needs it
Admin
Playlot
Thanks for leaving a reply to your first post. The options.ini file can also control the size of the UI. Look for the "uiscale = x" where 'x' is the value you change, larger number being smaller UI.
Forum post link for those interested.
New
Dayna
I've been trying to kill off one of my
Sims and nothing is working.
I tried starving her and it's been a week and nothing has happened.
I tried setting a fire and she just stood in the middle of it. I've also tried cheats but nothing it working. I thought it might be because she's a mermaid but I tried turning her back to normal and still nothing. Please help!
Are you sure you want to report it?
Share a link to this comment
Nifty Knitting & Eco Lifestyle Guides
Support Us

Readers who use adblock or those who'd like to thank me for my efforts can now pledge $1/$5 monthly via Patreon. This helps a lot with server costs and provides some stability for my business.
Super Sim Checklist + Other News
Let's Play Playlist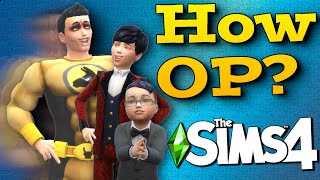 New I now have a guide to Making Super Sims in The Sims 4. Look for a text version within the next 72h. It won't have THAT much more info but it will help out as a checklist.
This was inspired by a series, "Let's Play a Super Sim" in which I start at toddler and gradually take on the major bonuses. Here's a link to each part for people who are interested. You can also see the Let's Play as a Playlist on Youtube.
Discover University Expansion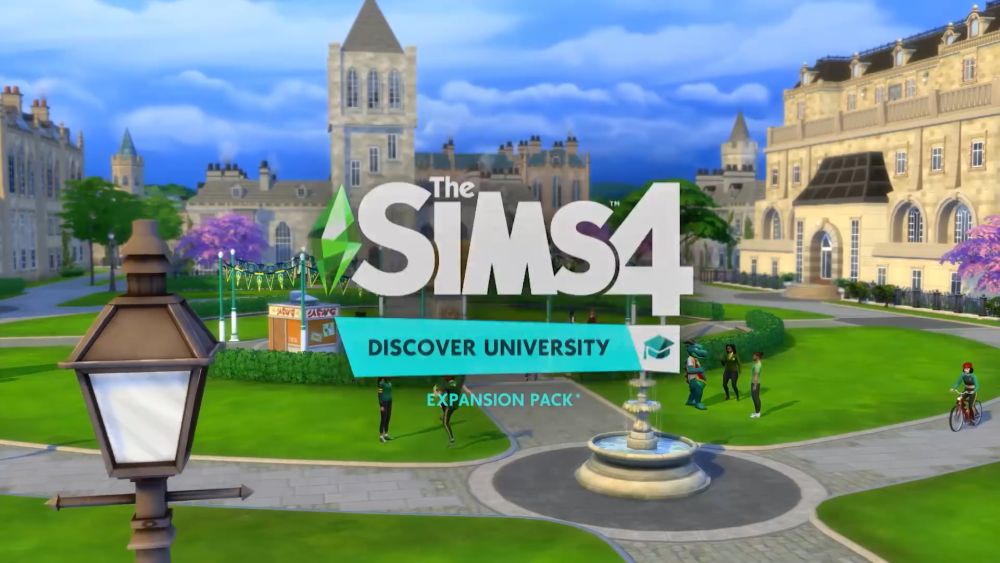 The Sims 4 Discover University has been announced for November 15 for PC/Mac and December 17 for Xbox and Playstation 4 consoles. Click to learn more about the pack, see my summary of the livestream or read our FAQs below.
Other Guides to Discover University:
New Lot Traits: Study Spot and University Student Hang Out
New: Discover University FAQ: Gameplay Features
New Video The Sims 4 Discover University Gameplay Tips Video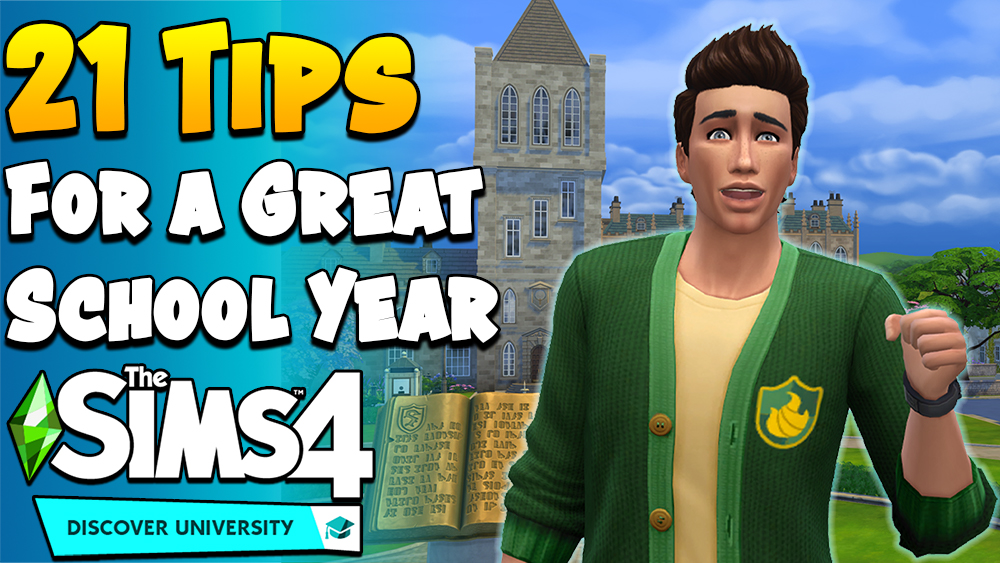 More videos coming soon!
Realm of Magic