The Sims 4 Jungle Adventure Game Pack
Guide to DLC Additions and Gameplay Features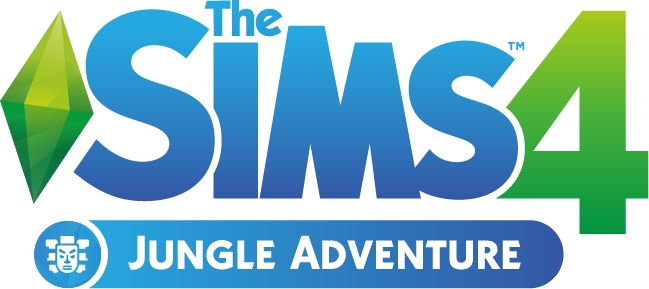 The Sims 4 Jungle Adventure Game Pack releases February 27, 2018. This new pack is reminiscent of The Sims 3 World Adventures, which allowed players to explore ruins in three destinations. Jungle Adventures features one large jungle-themed travel destination: the land of Selvadorada. Players have an ancient temple to explore, new skills, a new culture and thus new foods and themed decor that is very Mayan in appearance.
Jungle Adventure Guides
Help with the Jungle Adventure Game Pack and its many minor features, focused on an archaeologist..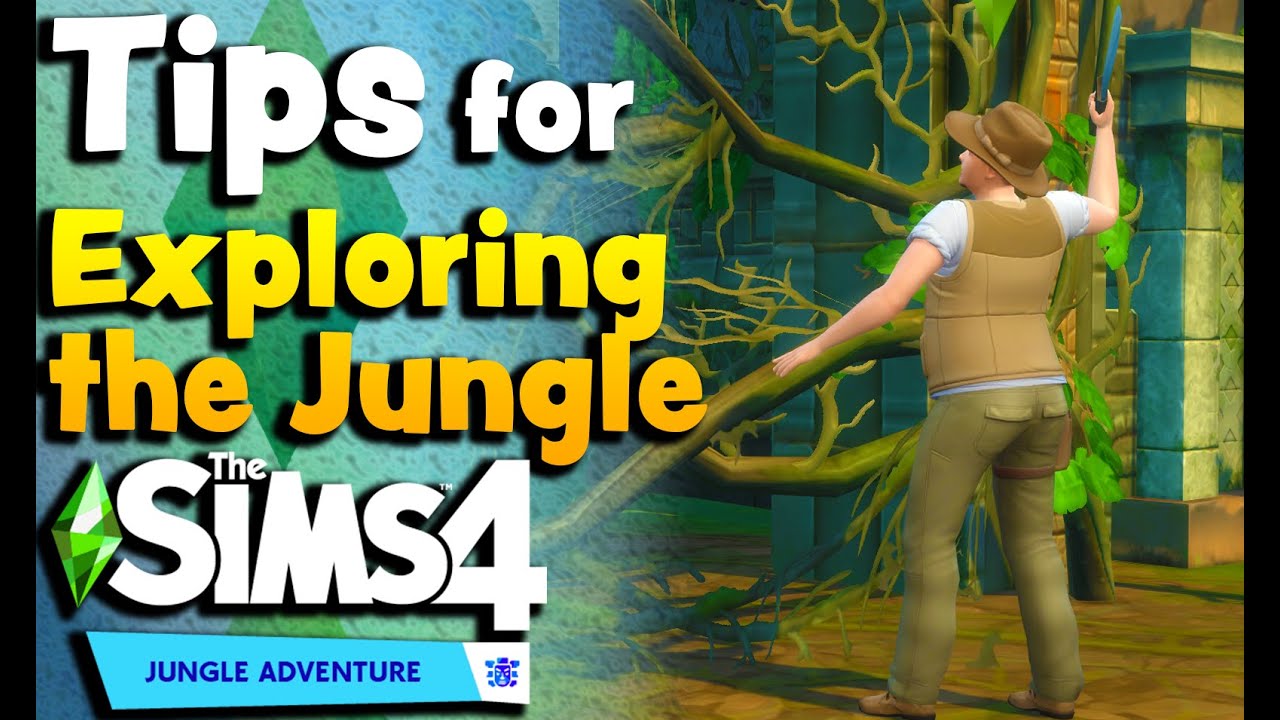 Travel to Selvadorada
Sims can choose to travel to Selvadorada at any time, and can rent a bungalow for a set price each day. More lavish accommodations are available. While in Selvadorada, they can experience the local cuisine, festive music, or go exploring. Sims can travel alone or bring a large group, along with their kids and pets.
At first, places on the map are blocked but as you adventure you will unlock destinations that you can travel to at any time.
Adventures in the Jungle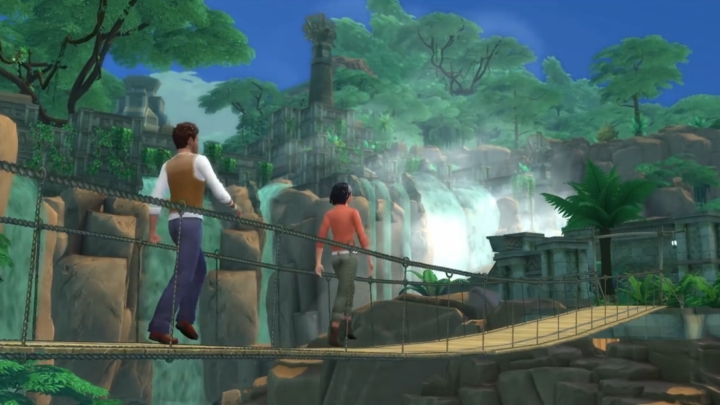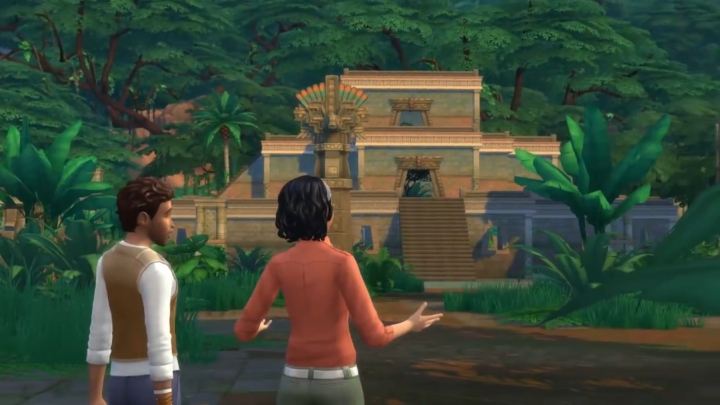 Exploring the Jungle, and a view outside the temple
While visiting Selvadorada, you'll be able to purchase supplies to help you adventure safely. At first you'll be setting off into the unknown, but will gradually get to know the lay of the land and carve a path through overgrowth that lets you advance deeper into the jungle. Hidden in the jungle is an ancient temple, fraught with traps and creatures both natural and mystic. Inside, Sims will have to solve puzzles and overcome challenges and near-death experiences to advance. The temple will reset for future explorers, and several layouts exist so that the experience will not go stale so quickly for you should you return with future Sims.
Archaeology
A full guide to the Sims 4 Jungle Adventure's Archaeology skill and all its abilities - from dig sites to excavations and surveys, you can find ancient Omiscan treasures and verify the authenticity of artifacts. Also introduces the relics system - tops and bases, which produce strong magical effects that benefit your Sims.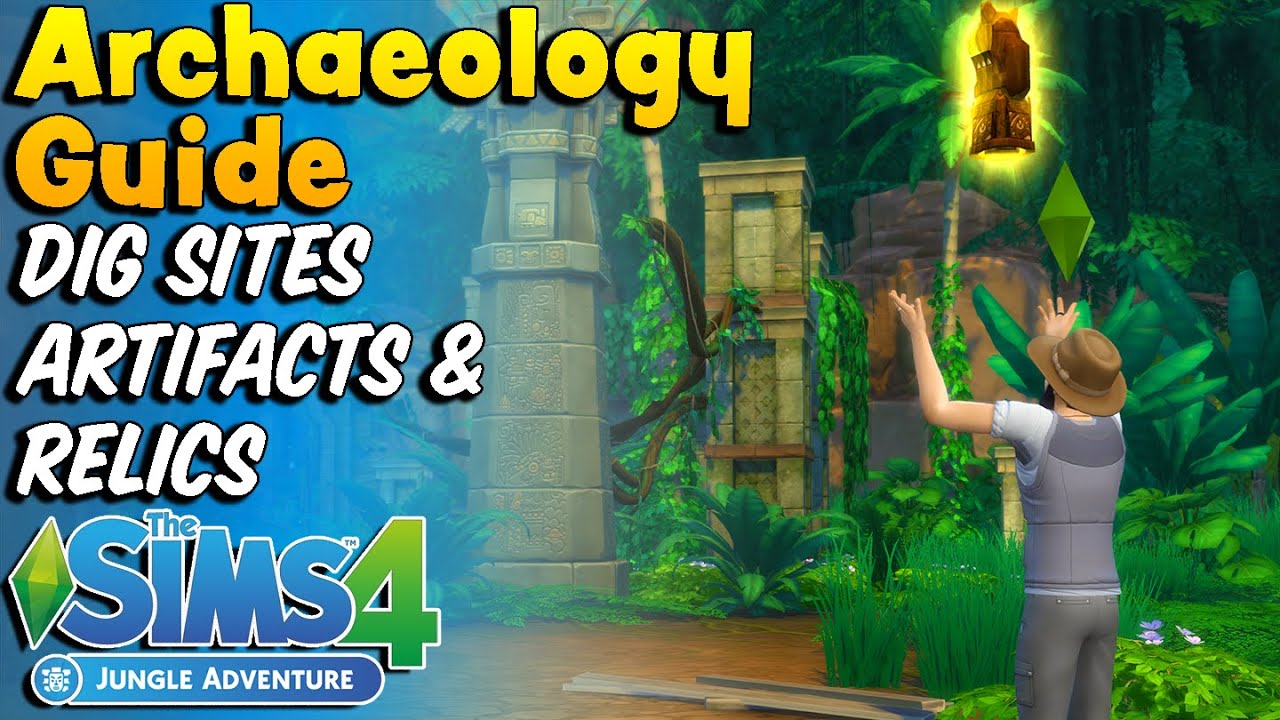 10 Million Views! My YouTube channel has grown a lot the last 6 months. I now have over 125 videos on Youtube and am nearing 100k subscribers. I'd like to invite people to check out my content and, if you like what I'm doing, subscribe!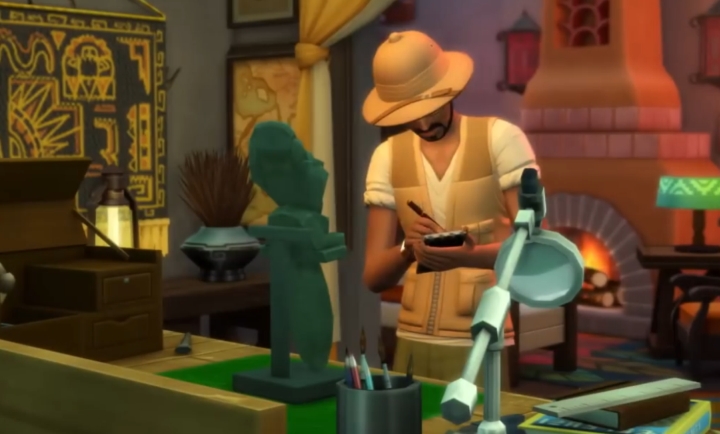 A new Archaeology Skill is available in Jungle Adventure
The pack features a new Archaeology skill that Sims can level. The new skill couples with new artifacts that can be assembled from parts, as well as valuable treasures. The skill is also relevant inside the temple, as you can sometimes use it to get through obstacles. It is certainly possible to make a living with the new skill. We don't yet know what types of powers artifacts may bestow to Sims that find them but will certainly write about them in the near-future.
Selvadoradian Culture Skill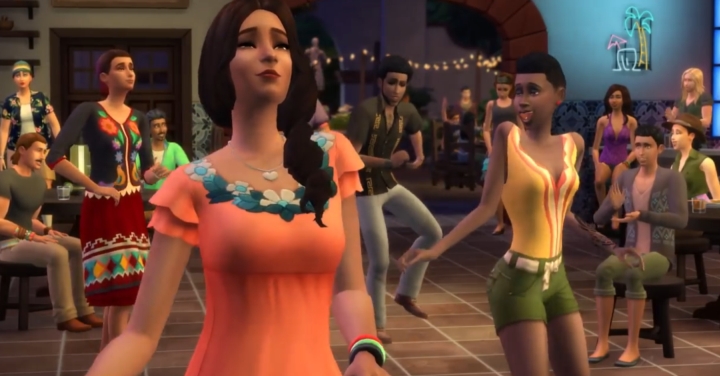 The Selvadoradian Culture Skill teaches new dance moves, survival tips and recipes
This skill seems to be a mashup of various types of skills. You appear to learn new recipes and dance moves, but also helpful advice for surviving in Selvadorada.
New Stuff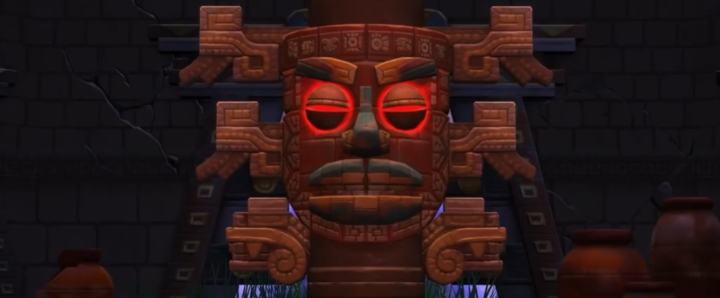 Architecture and temple decor are clearly inspired by the Maya
The pack features a wide variety of other things. According to livestreams and info released by the Sims team, the pack as at least:
Skeletons - not a new life state. It seems more like a curse. It's been hinted there is a benefit to befriending them.
Build and Buy Mode items based around a jungle/Mayan type theme
Two Aspirations: Jungle Explorer and Archaeology Scholar
Two radio stations: Latin pop and Traditional Latin
Three new fish types
Three harvestables: avocado, black bean, and something more mystical
Two new lot traits
A new death type
New recipes - likely largely connected to Selvadoradian Culture Skill
Relic and Artifacts - also, fake relics and artifacts!
Two Collections: Ancient Omiscan Artifacts and Omiscan Treasures
A new collection case: Used for displaying treasures. Make your own museum!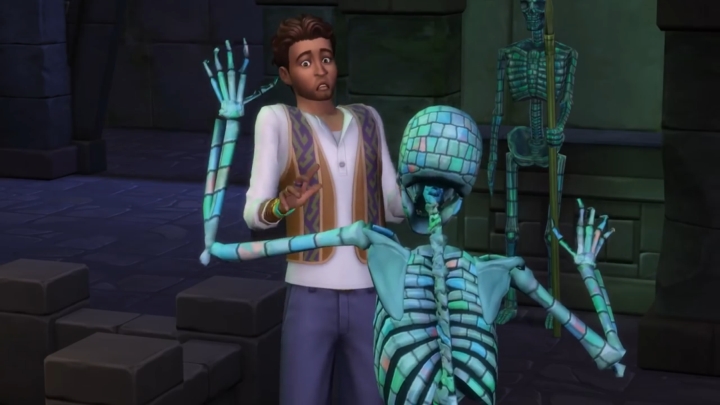 Jungle Adventure Guides
The Sims 4 Jungle Adventure Release Trailer
How You Can Support The Site and Channel

If you like my sites and
Youtube Channel
, consider supporting me on
Patreon
to help me to continue. If you'd like to support my guides in another way you can use our
Amazon link
for your next purchase (if in the US). We also offer a
paypal donate link
so you can contribute directly.
Back to The Top
Check Out My Youtube Channel!
We now have a Youtube Channel with over 50 guides in video format to go along with the huge site I've already created. Check it out and consider subscribing if you like my style.
Comments (10)
Topic:
http://carls-sims-4-guide.com/gamepacks/jungleadventure/
Senior
Carl
It's absolutely beautiful. Lots of eye candy, and the new Archaeology skill seems fun - who knows what the relics do. I think it is the main focus for me. I'm curious about the Selvadoradian Culture skill and what all it might unlock, as well.
New
SimsBeth
I can't find it on Origin to order it. Today is the 27th. Even if there is a delay in getting the game out, can't we pre-order?? I'm so excited to get it! lol
New
GvBChurch218
I hope someone makes a Ledgend of the Hidden Temple lot. That would be EPIC.
New
jlc
I cant find wear to buy the jungle adventure ...I am waiting know it came out today . any suggestions or u can lead me wear to get it

New
Divan
I can't wait to play this! It seems very similar to World Adventures from Sims 3, but I love exploring and travelling! I'd like to take a moment and thank you Carl, for your extremely helpful guides. I wouldn't even have known of many of the game's features if it wasn't for you. I've been reading them since Sims 3 and will never stop!
New
simsgIrl
hiya everyone I was just wondering if anyone knows if vixella has made a video of this
thx

Senior
Playlot
There are various way to cure the various curses. Look to the notifications in game but basically some ways are to get very happy, to get all needs to maxed, drink an antidote and so on.
Admin
Playlot
New
Mushie
Admin
Playlot
New
Val
Avocado and black beans, yum~ Wish my sims could make rice with black beans and avocados or bananas
Admin
Playlot
You need to just keep leaving and returning until the RNG mechanics allow your sim to open it. It can be super annoying for sure! It initially took my 6 visits to open the doors that leads into the garden past the swimming area.
New
Karen
That's what I was afraid of! Lol! Thank you for the response.
Admin
Playlot
Depends how you play, I managed with just a stack of fruit for food and was fine. Other people find they have to take a tent so their sim can sleep half way through. Good idea to take the various articles from the vendors that help with exploration like the waterfall in a bottle (shower) etc. This
Guide (click)
will help you to get your sim started.
Senior
Brian
I have time adjusted to 1/3 through MCCC (setting of 75), I leave early in the morning, and I wrap up the day's adventure around dinner time. Since a lot of interactions take X amount of game minutes whether you adjust time or not, the MCCC setting mostly saves walking time.
Are you sure you want to report it?
Share a link to this comment
Nifty Knitting & Eco Lifestyle Guides
Sims 4 Packs & DLC
Support Us

Readers who use adblock or those who'd like to thank me for my efforts can now pledge $1/$5 monthly via Patreon. This helps a lot with server costs and provides some stability for my business.
Super Sim Checklist + Other News
Let's Play Playlist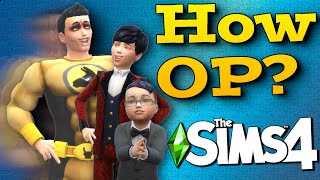 New I now have a guide to Making Super Sims in The Sims 4. Look for a text version within the next 72h. It won't have THAT much more info but it will help out as a checklist.
This was inspired by a series, "Let's Play a Super Sim" in which I start at toddler and gradually take on the major bonuses. Here's a link to each part for people who are interested. You can also see the Let's Play as a Playlist on Youtube.
Discover University Expansion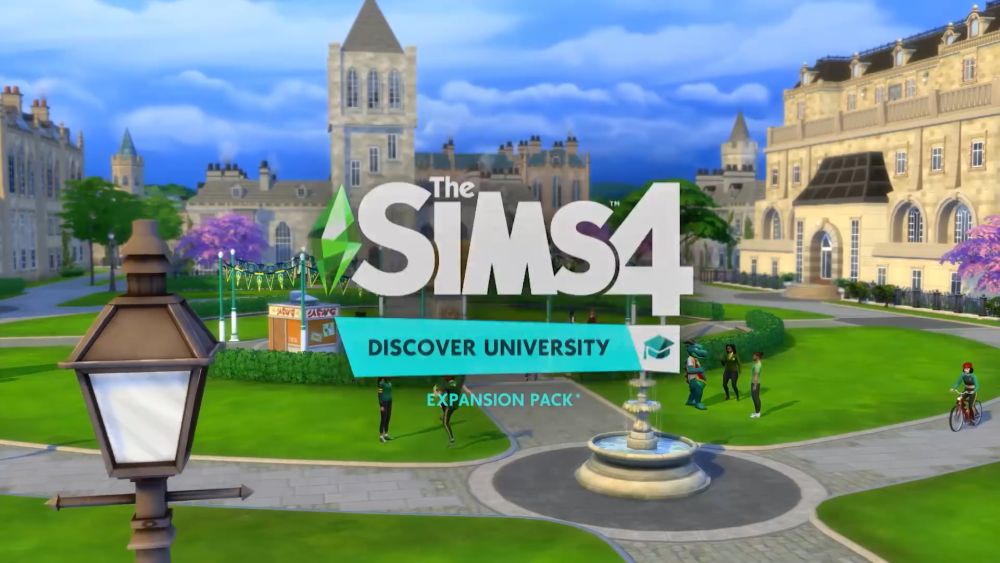 The Sims 4 Discover University has been announced for November 15 for PC/Mac and December 17 for Xbox and Playstation 4 consoles. Click to learn more about the pack, see my summary of the livestream or read our FAQs below.
Other Guides to Discover University:
New Lot Traits: Study Spot and University Student Hang Out
New: Discover University FAQ: Gameplay Features
New Video The Sims 4 Discover University Gameplay Tips Video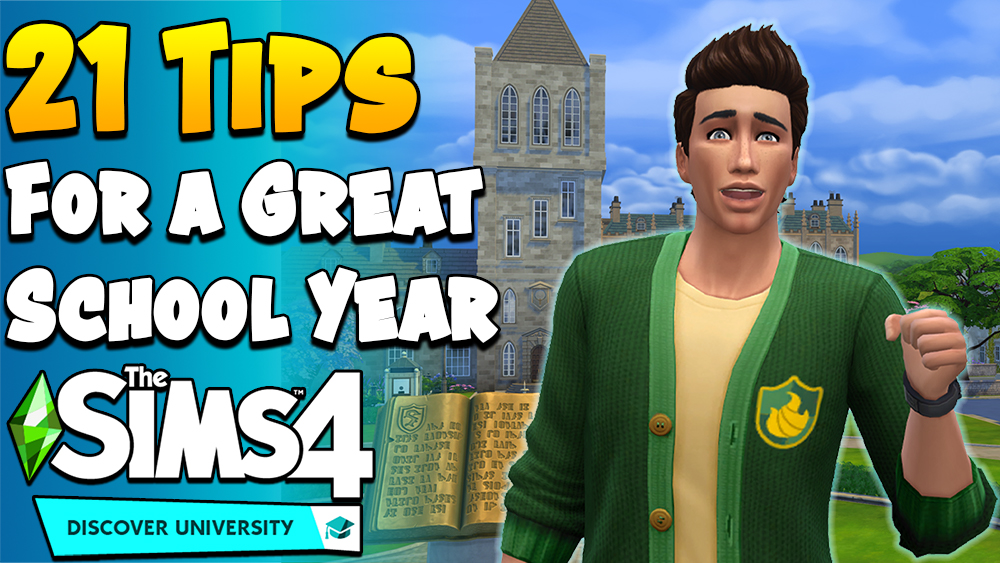 More videos coming soon!
Realm of Magic