The Sims 4 Dancing Skill
A Minor Skill in the Get Together Expansion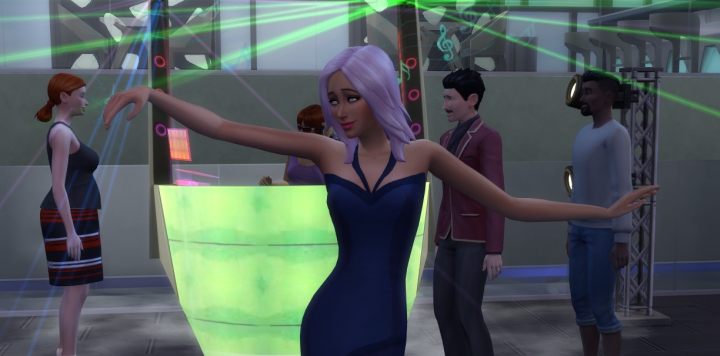 A Sim shows off the arm charm Dance Move in The Sims 4 Get Together Expansion
The Sims 4 Get Together includes dancing as a minor skill. Minor skills are restricted to 5 levels, so they're not as fully-featured as the typical skill. That said, there isn't as much to be said about this one as I'd like as a guide writer, but it does add some nice extra functions to the game that complement the other features of Get Together.
How to: Dancing Cheats
Press Control + Shift + C then type testingcheats on and press enter. You can now set your skill level with stats.set_skill_level minor_dancing x (fill in 1-5) - we also have a full listing of Skill Cheats and a master list of Cheats in The Sims 4
Getting Started
Sims are able to use any full-length mirror to 'Practice Moves' and raise their dance skill, even those that do not say +Dance. With a regular stereo on, they can also practice their moves by dancing normally. It's a really easy skill to level and will also give Sim kids levels in the Motor skill. Of course, you can also go out and join other Sims at clubs to see a more entertaining way to level it, as your Sim may be the odd one out should a group dance start. You can dance to an active DJ Booth or by clicking the large square dance floors that are included in the EP.

These are the sneakers (female variant) that are unlocked at level 5 Dancing.
Dancing is fun, and that's one of its main purposes. Even watching a dancer will raise a Sim's fun meter. The Skill's ideal mood is Confident, so you will gain skill faster and max it pretty quickly if you get your Sim in the right mood. Use Psych Up at a mirror in a club's bathroom if you want your Sim to impress!
Dancing Skill Levels:

Level 1 - Arm-charm dance move
Level 2 - Discuss Dance Techniques with other Sims, perform the Pump pop dance move.
Level 3 - Can show off Jimmmy Leg Dance move, and receives a portable dance floor so you can dance anywhere!
Level 4 - Can show off the Light Spin spinning move and has new, added steps to dance moves.
Level 5 - Can do the Back Flip and unlock dancing retro sneakers you can put on using the closet/dresser (CAS)

10 Million Views! My YouTube channel has grown a lot the last 6 months. I now have over 125 videos on Youtube and am nearing 100k subscribers. I'd like to invite people to check out my content and, if you like what I'm doing, subscribe!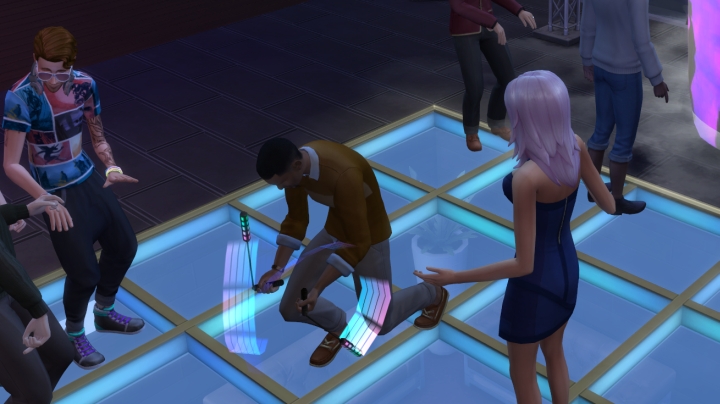 Dance Battles
These are just for fun, and there's no win/lose that I've seen, though it's sometimes quite obvious - as in the screenshot above - that one Sim is 'winning' the battle. The two will clear the floor and others will watch - watching a dance battle is a fun activity.
Show off Moves
Clicking this option (which seems to only appear on dance floors) will allow your Sim to take over the floor and show others their moves. Nailing it gives them a chance at a confidence boost for a couple of hours, which may be helpful to turning a fun night out into a chance at a date.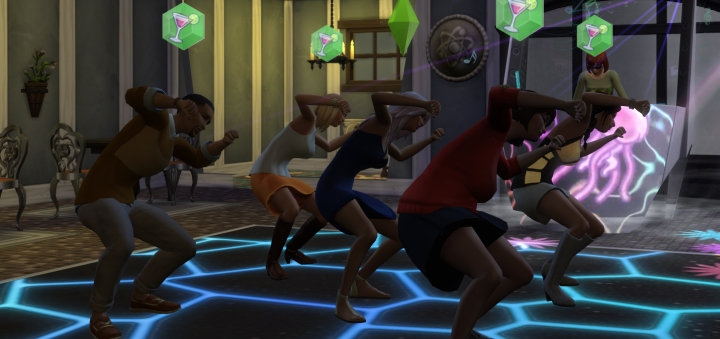 Group Dancing is possible once you've formed a group. You then click the dance floor and choose between five types of group dance.
Group Dance
Sims can dance as a group. In order to access the command, you've got to form one first. Click on your Sim, Actions > Form Group. Sims who are in a club gathering are automatically in a group, so your club can easily do this. The dances for a level 5 Sim are 'Lean Back', 'Spin, Snap, Sway', 'Boogie Down Woogie', 'Break It Down' and 'One, Two Steppin''. You can also add several extra Sims to make a huge line dance if you like. It's a fun activity that puts Sims in a good mood and facilitates socializing.
Portable Dance Floor
The cardboard portable dance floor you get for level 2 looks kind of awful, but it will let you do group dances anywhere as well as show off moves to other Sims. Dance floors can be built at home that are far more attractive, so if you'd like to make a party room - or build a special hangout for your club with a nice dance floor, it's entirely possible.
Acting | Archaeology | Baking | Charisma | Comedy | Cooking | Dancing | DJ Mixing | Fabrication | Fishing | Fitness | Flower Arranging | Gardening | Gourmet Cooking | Guitar | Handiness | Herbalism | Juice Fizzing | Logic | Media Production | Mischief | Mixology | Painting | Parenting | Photography | Piano | Programming | Research and Debate Robotics Rocket Science | Singing | Vampire Lore | Veterinarian | Video Gaming | Violin | Wellness | Writing
How You Can Support The Site and Channel

If you like my sites and
Youtube Channel
, consider supporting me on
Patreon
to help me to continue. If you'd like to support my guides in another way you can use our
Amazon link
for your next purchase (if in the US). We also offer a
paypal donate link
so you can contribute directly.
Back to The Top
Check Out My Youtube Channel!
We now have a Youtube Channel with over 50 guides in video format to go along with the huge site I've already created. Check it out and consider subscribing if you like my style.
Comments (0)
No comments yet. Be the first!
Nifty Knitting & Eco Lifestyle Guides
Support Us

Readers who use adblock or those who'd like to thank me for my efforts can now pledge $1/$5 monthly via Patreon. This helps a lot with server costs and provides some stability for my business.
Super Sim Checklist + Other News
Let's Play Playlist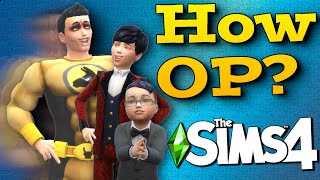 New I now have a guide to Making Super Sims in The Sims 4. Look for a text version within the next 72h. It won't have THAT much more info but it will help out as a checklist.
This was inspired by a series, "Let's Play a Super Sim" in which I start at toddler and gradually take on the major bonuses. Here's a link to each part for people who are interested. You can also see the Let's Play as a Playlist on Youtube.
Discover University Expansion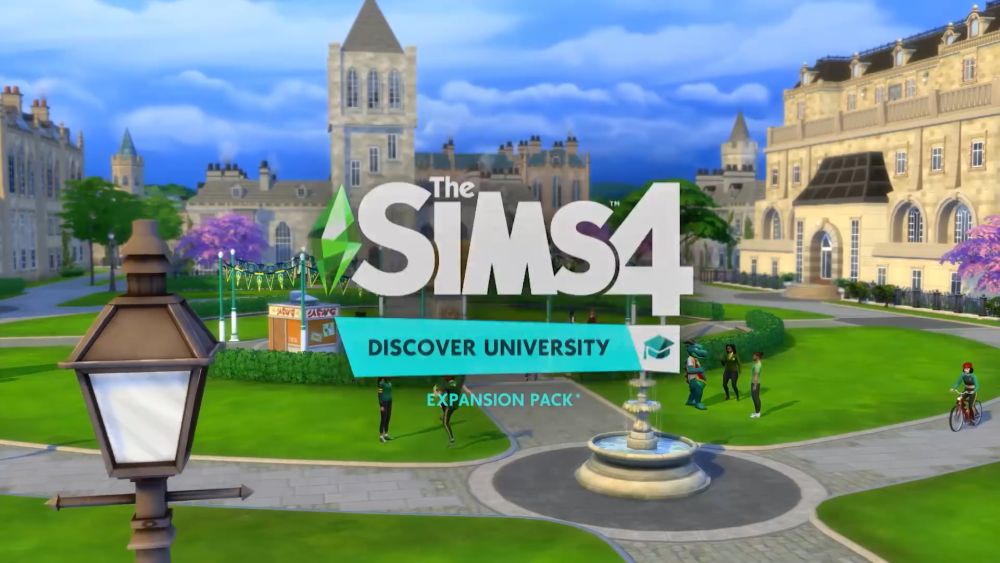 The Sims 4 Discover University has been announced for November 15 for PC/Mac and December 17 for Xbox and Playstation 4 consoles. Click to learn more about the pack, see my summary of the livestream or read our FAQs below.
Other Guides to Discover University:
New Lot Traits: Study Spot and University Student Hang Out
New: Discover University FAQ: Gameplay Features
New Video The Sims 4 Discover University Gameplay Tips Video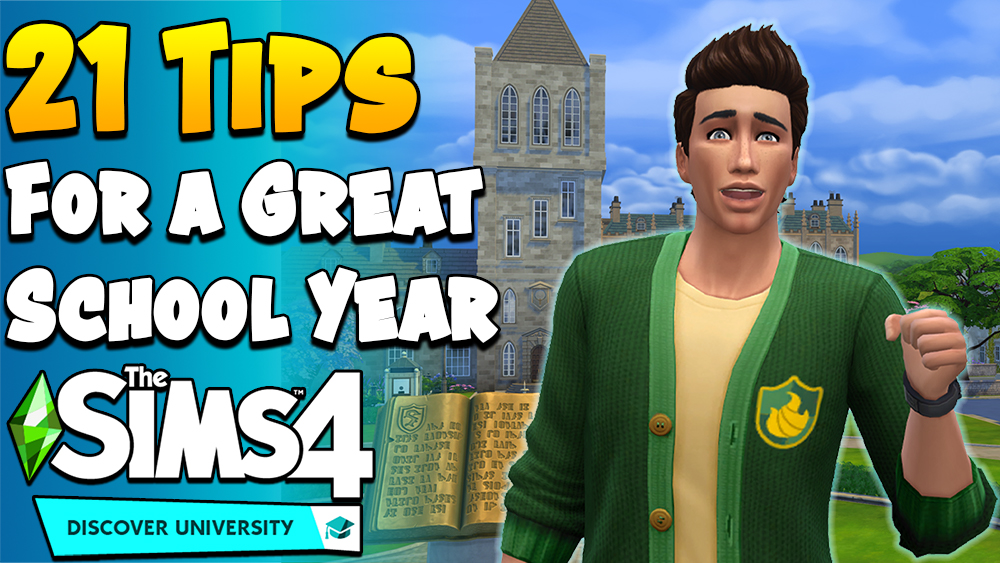 More videos coming soon!
Realm of Magic