The Sims 4 Eco Lifestyle
How The Eco Footprint Works in Eco Lifestyle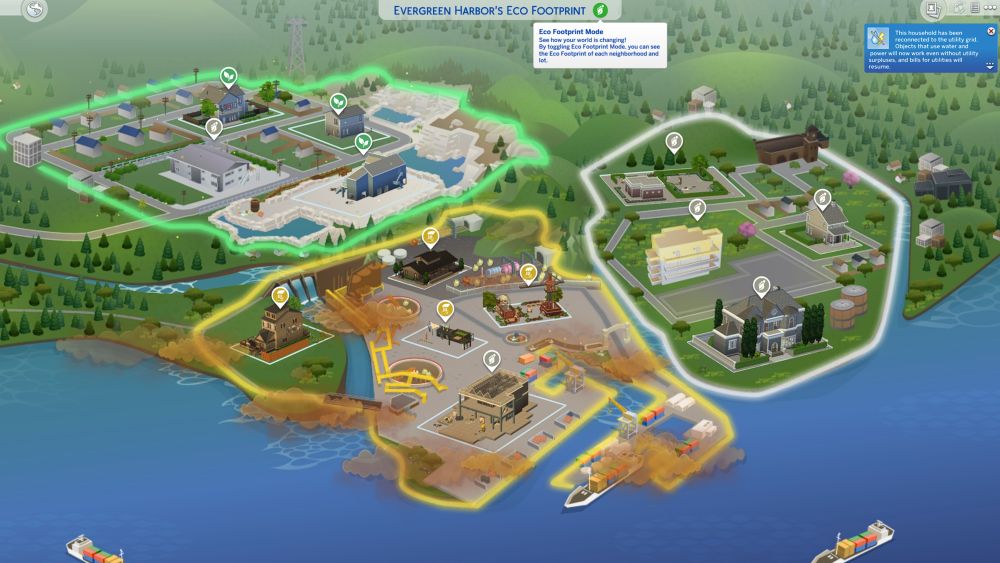 How to see Eco Footprint: Click the little button up top in Map view. You will need to turn it back off to travel to a lot.
The Sims 4 Eco Lifestyle features an all-new Eco Footprint system to represent the player and neighborhood's impact on the environment. This new system doesn't work the way I thought, at all. So here's an explanation of what's going on and how players might see trash in worlds that are fully green!
Eco Lifestyle Guides
Eco Footprint Basics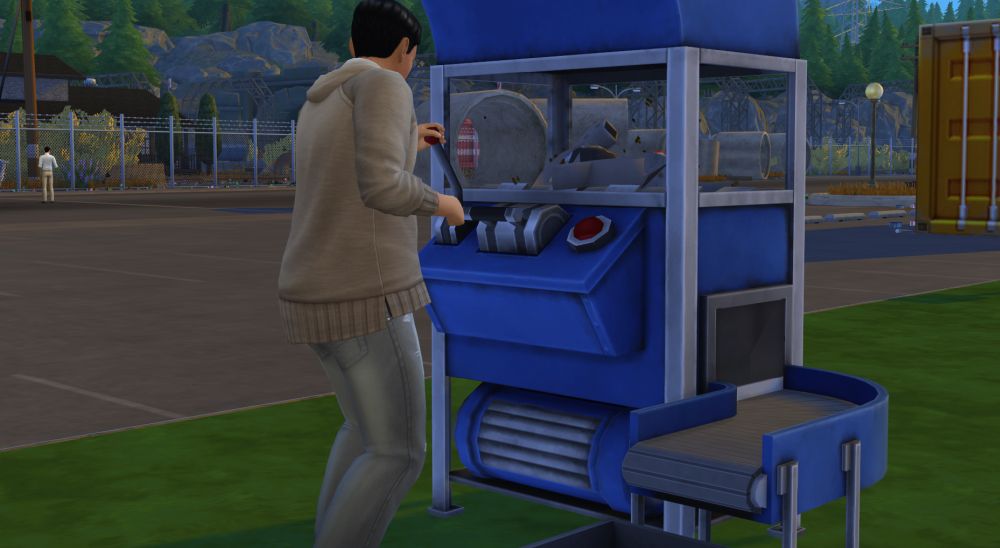 Recycling does not seem to play a role in Eco Footprint at all.
Eco Footprint is a stat seen near the game clock, and operates on a neighborhood level. So Port Promise can be Industrial, while Grim's Quarry is Green. Neutral is the in-between value. The meter's far left is green, while far-right is industrial which is extremely fitting.
What Moves It?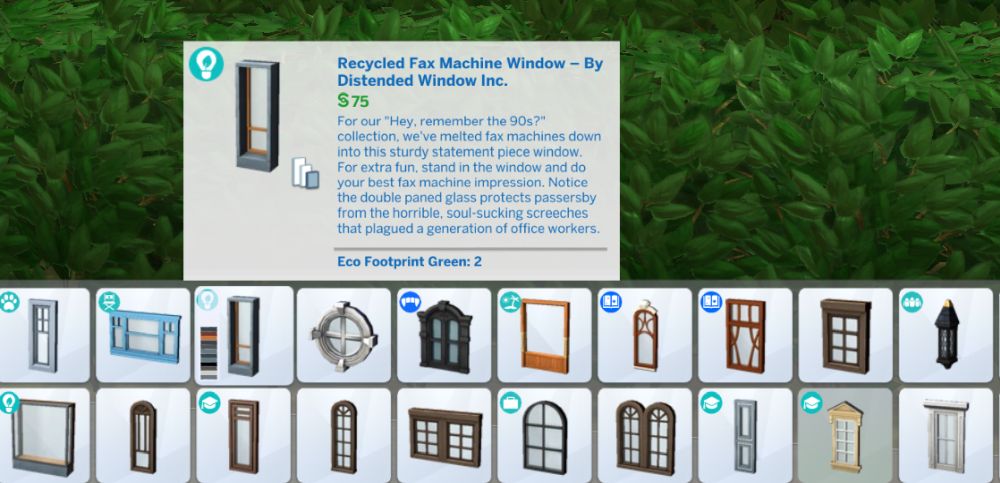 You can see which items have Eco Footprint effects in Build Mode.
Eco Footprint is largely based off scores that are calculated on your lot, and in the neighbors' home lots. You may have heard that the game got updated to change wall coverings, floors, and windows (among other things) to now have Eco Footprint, Environmental (for mood), and Fire Resistance stats. So, what the home is built out of is going to move that needle for your own lot and the whole neighborhood.
Placing high end electronics can make it more industrial, but if you upgrade them, you can make them conserve power and not make them green exactly but at least neutralize their impact. Planting produce and flowers will help, but planting trash plants is considered more polluting. Firing off a rocket is extremely bad for the environment and is thus an industrial activity in the game.
What Does It Do?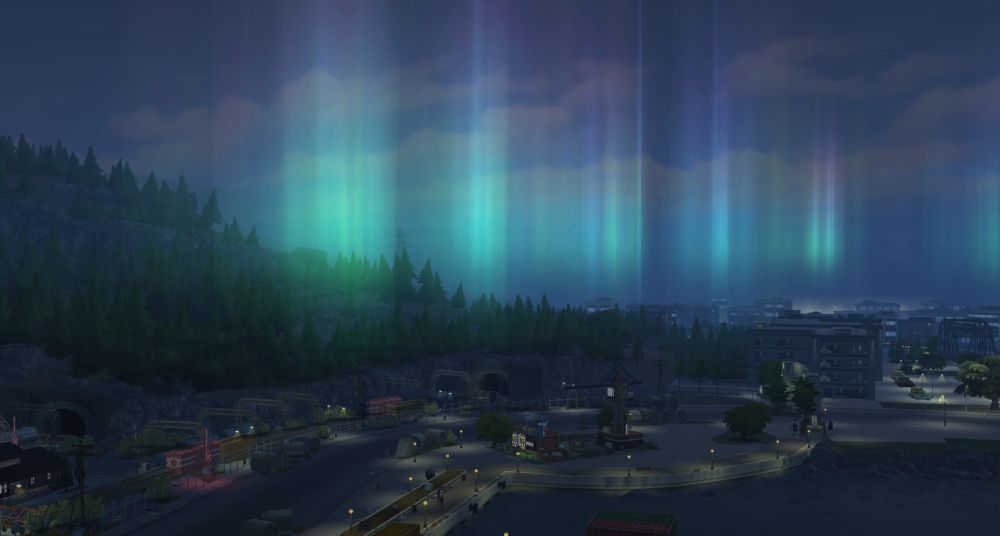 Auroras and Sun Rays are the main benefits of a Green Eco Footprint, along with no coughing.
Eco Footprint controls benefits or penalties you will have neighborhood-wide. In a green world, you'll have sun rays and at night Auroras. Sims can bask in sun rays to get a quick happy boost. In Industrial worlds, you'll have smog and Sims will be interrupted by coughing. This is the only effect Eco Footprint has in other worlds, aside from any as-yet undiscovered gameplay boosts as they may impact gardening etc. I'll be returning to this concept.
It Drifts To Where It Belongs

In Live Mode, hover over this area near the game clock to see your neighborhood's Eco Footprint. This may work in other areas, but you unfortunately cannot vote on their NAPs (even via cheating).
Something important about this is if you happen to use a cheat to set your world to industrial, you will find it gradually drifts back to where it belongs. If you want to lock it in, you are going to need a mod. This means console players can do nothing. All the neighborhoods in Evergreen are seemingly on their way to neutral due to the way the system works. I attempted setting my world to Industrial and then went to game options and disabled "Build Mode Objects Grant Gameplay Effects" but it was still drifting back to where build item stats would put it.
Going Green
So, if you want to make your Sims Neighborhood have a Green Eco-Footprint you need to build with green materials, and place objects like the new solar panels, wind turbines, and dew collectors. Other means of power and water generation are more toward the industrial side. Like using regular fuel instead of bio-fuel. If you struggle to move the needle, go into build mode and make modifications to the neighbors' homes to improve the neighborhood's average in order to make it green. You could just add a bunch of windows with green values, and change all wall coverings to be green. The fact that this costs you nothing is frustrating to me, because it means my Sim's actions matter less.
Going Industrial for a Dirty World
One big problem with this pack is that when you start in Port Promise - the only Neighborhood that starts Industrial - is that it is on its way to Neutral when you start. Because of the building materials used in neighborhood homes. The only way to fix this is to probably demolish the homes and start over, or else change all wall and floor coverings to be industrial. This is a blow for me, because I did want to play an Industrial world but I feel like the game just won't let me without a bunch of effort.
Trash in Green Worlds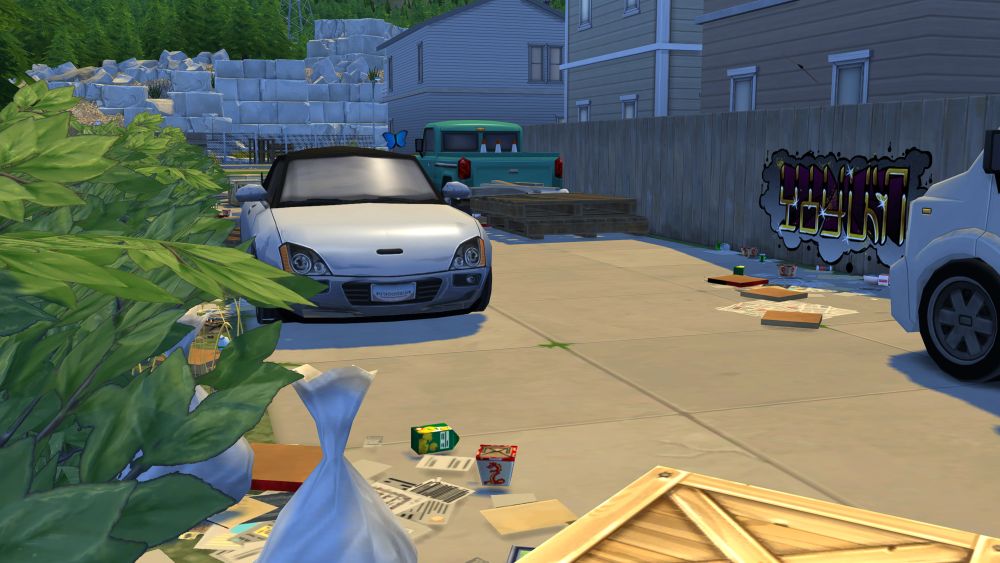 Trash is unrelated to Eco Footprint, and I found this to be a bit of a bummer.
People came out and corrected me early on, that trash can be in Green neighborhoods. They were right. What I expected of this system is not what we got. Player interactions have nothing to do with trash. Trash is a world layer that is set on all 3 neighborhoods in Evergreen Harbor. They start that way, and only one thing will change them. The trash will go away if you pass the Modern Development or Green Initiatives Neighborhood Action Plans.
No other worlds will have trash aside from Evergreen Harbor, and it only has one variant so cannot grow 'worse' than what you see when you start. You choose one of two visual layers there, and these options do not exist in other neighborhoods outside Evergreen. No trashy Willow Creek or Oasis Springs. This was a disappointment and still is, because I wish they had at least done the base game worlds.
Eco Lifestyle Guides
How You Can Support The Site and Channel

If you like my sites and
Youtube Channel
, consider supporting me on
Patreon
to help me to continue. If you'd like to support my guides in another way you can use our
Amazon link
for your next purchase (if in the US). We also offer a
paypal donate link
so you can contribute directly.
Back to The Top
Check Out My Youtube Channel!
We now have a Youtube Channel with over 50 guides in video format to go along with the huge site I've already created. Check it out and consider subscribing if you like my style.
Comments (12)
Topic:
http://carls-sims-4-guide.com/expansionpacks/ecolifestyle/eco-footprint.php
New
Jackie
ah, that does suck that garbage visuals aren't available in other worlds :/
New
Lyndie
I'm piggy backing on Charlotte's question. I'm confused about that and I'm confused about the "bill information" screen. I don't understand what the entire screen means honestly. I don't get why some numbers are plus and minus, I don't understand how to utilize the solar panel, wind turbine and water collectors on my lot. I can't tell if it's really doing anything. It's hard to know how much you need for lot size and the amount of sims on the lot. The bill info makes my head hurt even more. Basically I have no idea what the hell I'm doing lol.
Regular
Aurelia Aurita
After one of my neighborhoods switched to green, the plants in the garden which were just before switching from the very first to the second quality level started evolving quickly. Two days later, most of them were perfect quality. Nice for players who want high quality produce quickly, but boring for those who like to work a bit on achieving that quality.
When the neighborhood became green I placed some more objects with a "green" eco footprint rating on my lot. However, instead of going up, the needle went down. Does anybody understand that?
New
L.Wolf
You may of buffer overflowed it. So much "green" that it went into the negative.
Senior
Brian Z
Ok, in my game, Port Promise of course started Industrial. By the next day it had gone neutral. I built green stuff, got Green Initiative passed, and it went all the way to green. But then it started coming back down, it's neutral and trending back to Industrial, or at least going to stop in the middle or something. I can't figure out what's changed, I've even added more green stuff. I seem to have stopped the trend, so now it's nearly all the way left but still neutral. Also traveling somewhere else seemed to bump the meter back over to the left- at one point it had just about reached the middle.
New
Jay
Exact same thing happened to me in Port Promise. I don't know what's driving the change back to neutral / industrial and it's really annoying.
New
User
This is so frustrating. The same thing is happening to me. I went and changed all the neighbors lots but it keeps going back down. I think it must be a bug, because there is no discernible reason for the neighborhood to go back toward industrial.
New
L.Wolf
I had a similar but different issue. I went through trying to trash the neighborhood. Strip out every green object & item, replace with industrial and it steel kept moving to green & eco friendly. Even though I started in the Industrial Zone.
New
Nona
New
Vichrae
I think that refers to those political spectrum and their attitudes toward the environment. Of course large cities are going to have far more pollution than sparsely populatated rural areas. Until you look at the massive pesticide and fertilizer runoff, of course.
New
Felita M Estes
There are lots and lots of hippies who generally lean towards left living in rural areas as well. And generally they keep to themselves.
New
Amanda S
In evergreen harbor, if you clean up or rather, green up, a neighborhood... and then try to re industrialize it, will the trash come back on the streets, or is it lost and gone forever?
Admin:
The trash can come back in any of the 3 neighborhoods within Evergreen harbor as long as you do not have either the Modern Development or the Green Initiative Neighborhood Action Plans in place.

Admin
Playalot
Gather water from fishing spots, snow piles, or swimmable lakes. This automatically magics into your Sims household water supply. To see how much water your Sim has stored click on your mailbox and make sure the water and power are both set to Store.
To use power you can place solar panels, wind turbines or upgrade a treadmill and have your Sim run on it. You can also use generators. To fuel the generator you can use bio fuel which comes from the Insect farms or Bits and Pieces which you get from using the Recycler
Senior
Brian Z
Agreed, just had a loading screen freeze which cost me a couple hours of play, and now I can't get motivated to pick up again from the last save. Back to the game I was on before the pack dropped, with eco footprint turned OFF, because it's broken anyway. This previous sim was about to go to college soon, so I think she'll come live somewhere in Evergreen Harbor afterwards because it is a really good zone. Just, no more purposely exploring the new pack, because it's mostly... super annoying.
New
SH666
You can encourage junk to spawn in your world by using the 'Landfill Lot' Lot Trait, but only on community lots.
New
WhyMelani
CARL WOW. Just wow. I do not have Eco Life
I discovered something, thanks to you. I had a time figuring out why my sim's bills were so much higher than my other households. She is frugal. Yet her bills were 770(1person lot value 35grand) to the other household bills 250 (4 person household 2 are frugal lot value 90grand).
So, I thought about your vid referencing what makes the eco footprint change. She lives in Sulani in an EA build. CARL I checked the eco info on the metal roof. It said bill surcharge. Once I replaced the dang metal roof the bills plummeted. I am furious and happy at the same time.
I hope you read this post. I will post it other places that you might see.
Admin
Playalot
Please don't re-post this elsewhere, every post made on the guide is read by me each day and I pass on info to Carl. Yes, build items now effect bills, it came the last free update. This feature is expanded on in Eco Lifestyle. We know about this feature and have mentioned it both in the guides here and in Carl's YT videos.

New
Jane
I like eco lifestyle mod, but I don't like how it affects other parts of the sims world and not just stay on its own map like strangervil.
Are you sure you want to report it?
Share a link to this comment
Star Wars in Sims 4

We now have a page on The Sims 4 Journey to Batuu.
It's not what I would have hoped for in a Star Wars Game Pack so far.
Secrets and Other New Stuff
Sims 4 Packs & DLC
Support Us

Readers who use adblock or those who'd like to thank me for my efforts can now pledge $1/$5 monthly via Patreon. This helps a lot with server costs and provides some stability for my business.
Super Sim Checklist + Other News
Let's Play Playlist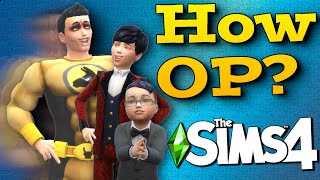 New I now have a guide to Making Super Sims in The Sims 4. Look for a text version within the next 72h. It won't have THAT much more info but it will help out as a checklist.
This was inspired by a series, "Let's Play a Super Sim" in which I start at toddler and gradually take on the major bonuses. Here's a link to each part for people who are interested. You can also see the Let's Play as a Playlist on Youtube.
Discover University Expansion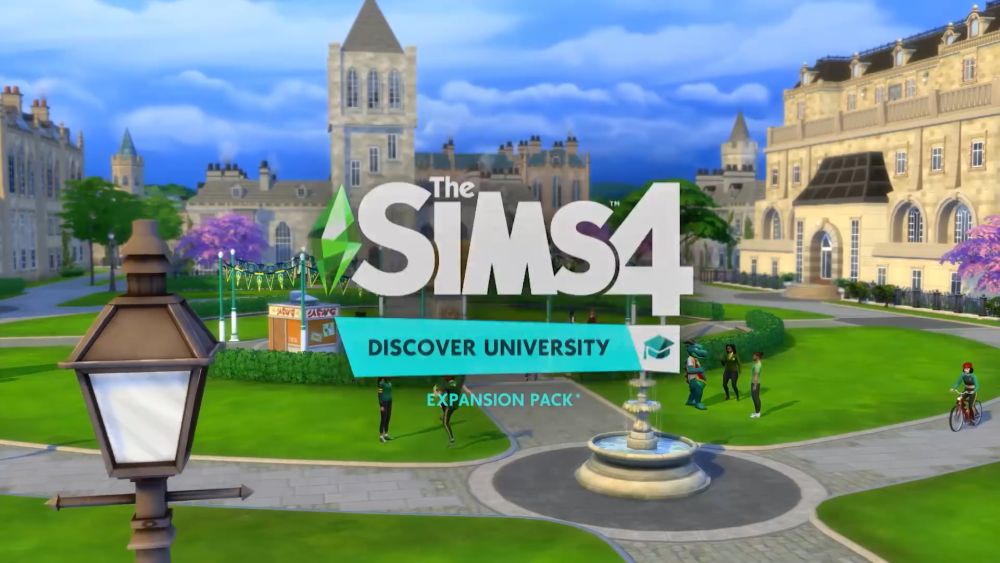 The Sims 4 Discover University has been announced for November 15 for PC/Mac and December 17 for Xbox and Playstation 4 consoles. Click to learn more about the pack, see my summary of the livestream or read our FAQs below.
Other Guides to Discover University:
New Lot Traits: Study Spot and University Student Hang Out
New: Discover University FAQ: Gameplay Features
New Video The Sims 4 Discover University Gameplay Tips Video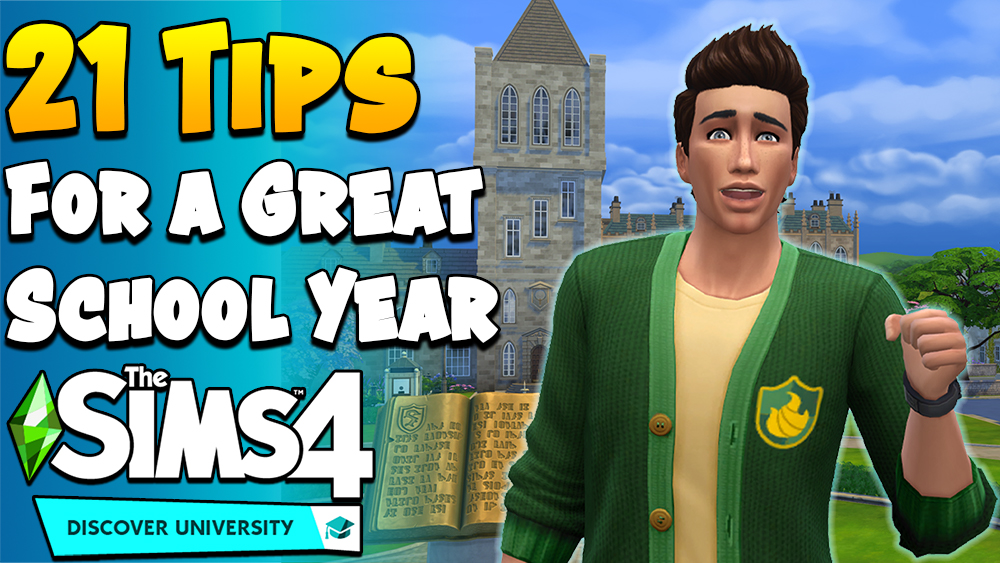 More videos coming soon!
Realm of Magic