The Sims 4 Freelancer Career
Guide to Freelancing as a Writer, Programmer, or Painter - Completing Gigs for the Agency Earns you Promotions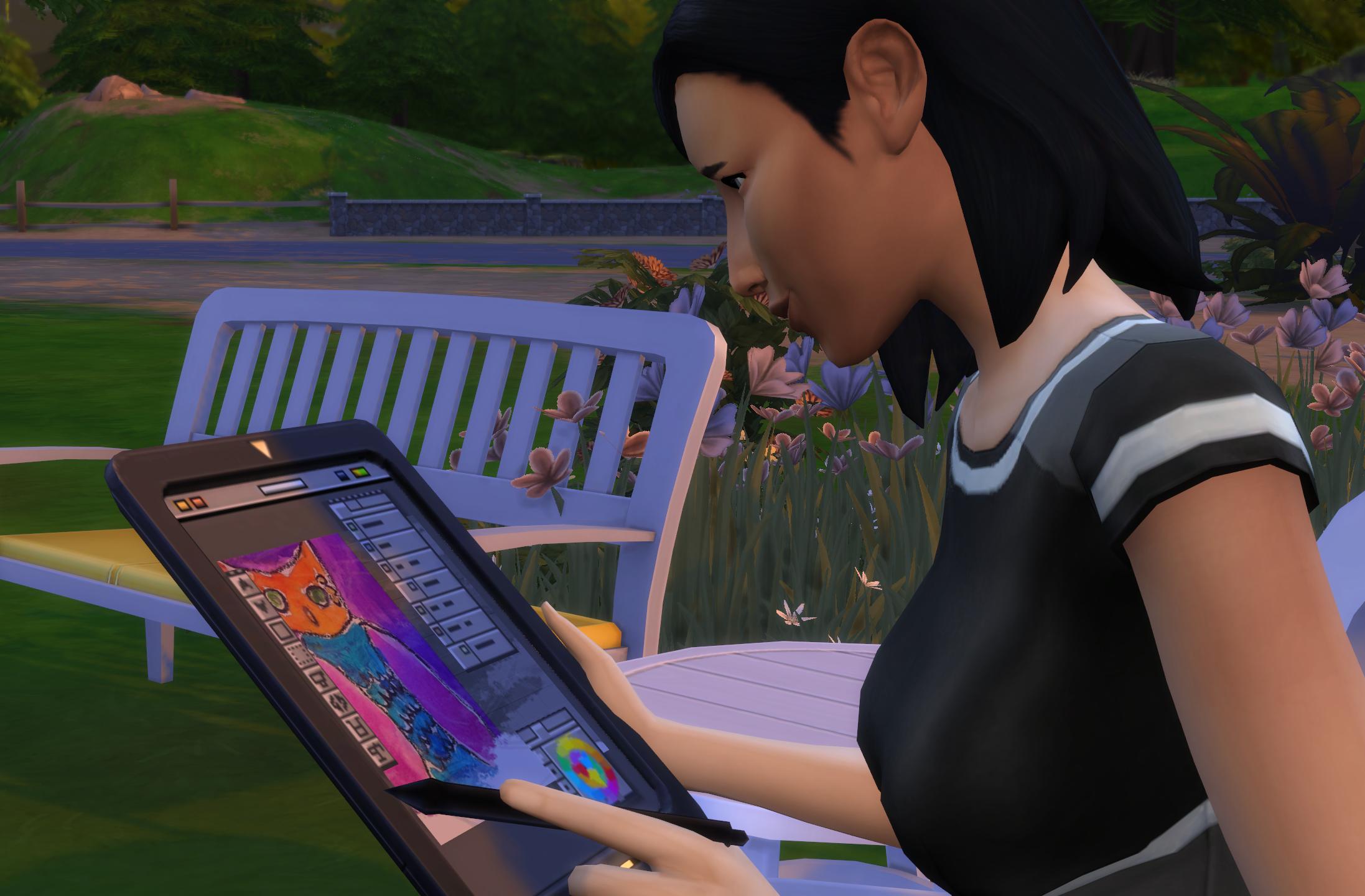 The Sims 4's new Freelancer Career allows you to pursue financial freedom without the constraints of a schedule. Work as a writer, programmer, or artist and bring in the Simoleons for your household.
The Sims Base Game got a Freelancer Career on April 16, 2019. The new Career lets you work from home and at your own pace, completely free to do as you will with minimal risk of being fired unless you really slack off. Let's learn all about the new career and how it can benefit your Sims.
A guide to the new freelancer Career in The Sims 4. This new gig-based career allows you to work from home at your own pace.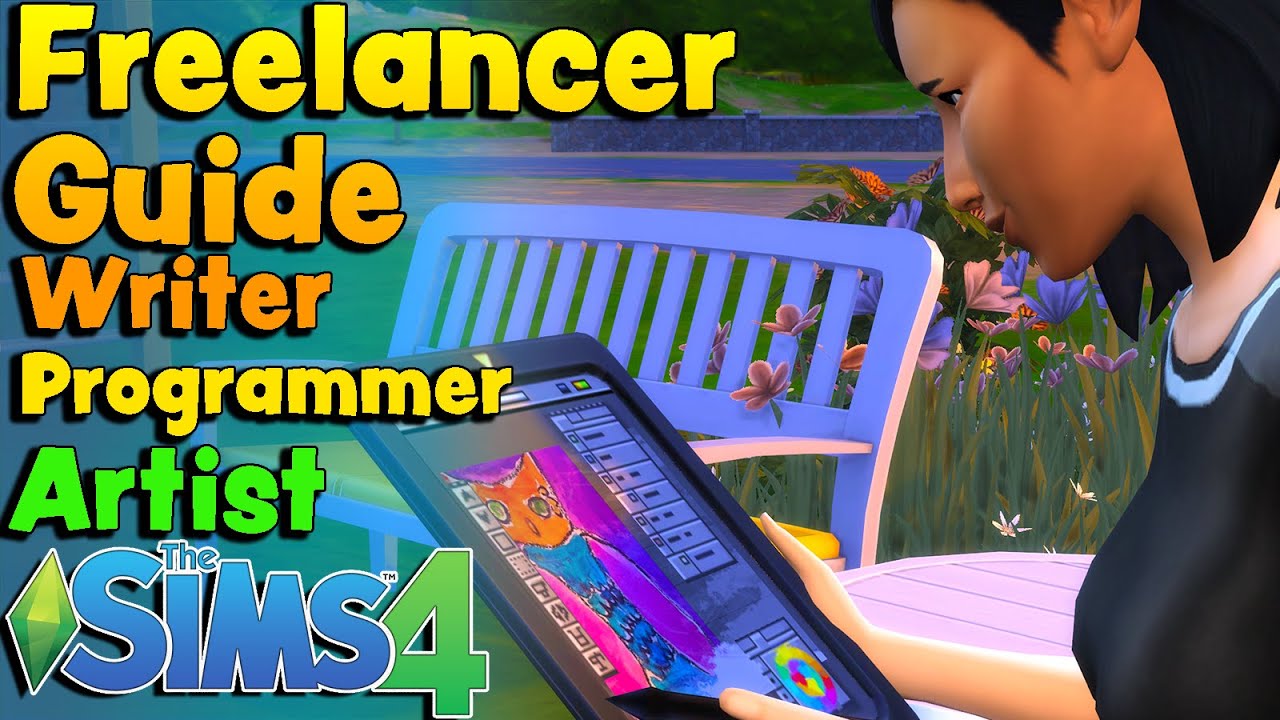 How to: Freelancer Career Cheats
Press Control + Shift + C then type testingcheats on and press enter. You can now get promotions with careers.promote adult_freelancer_artist, adult_freelancer_agency_writer, or adult_freelancer_agency_programmer - you can also see all our Cheats. If these do not work for you try careers.promote artist for example
Getting Started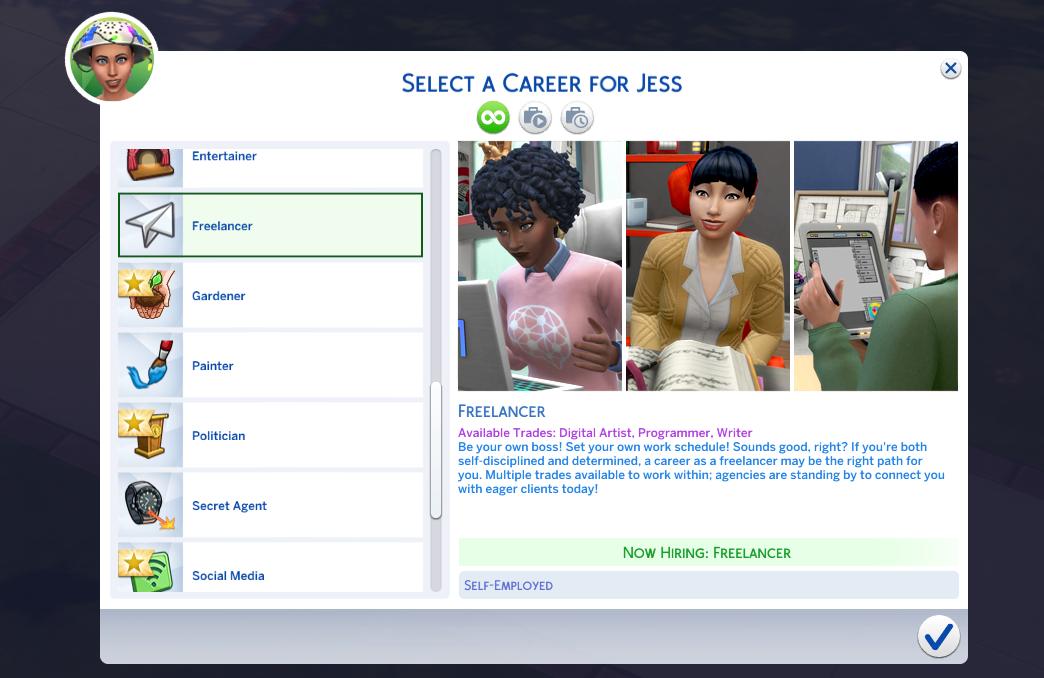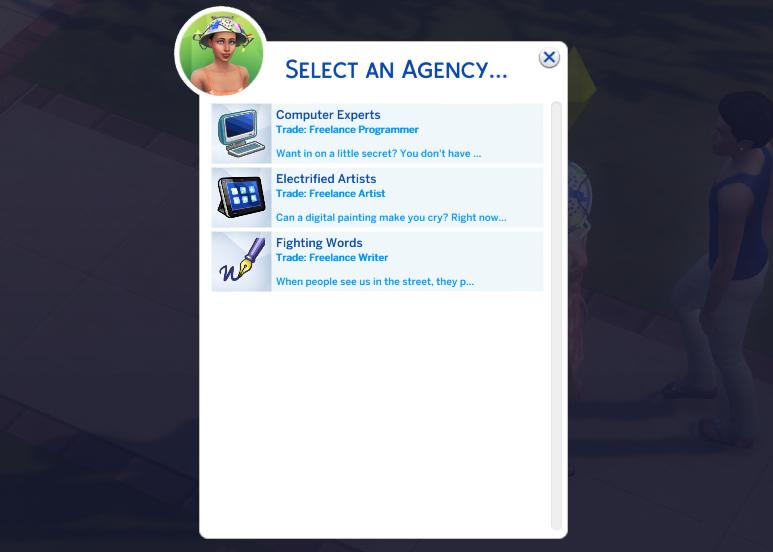 The Freelancer option appears in the list of Careers like any other, but you must choose an agency after you sign up.
Become a Freelancer by using your phone. You can be a Freelance Writer, Artist (Painting), or Programmer. You'll take on an agency tailored to each type of job. All three will need the computer to work, though the artist will do the big stuff on the digital sketchpad (find it in misc electronics). Once you have taken the job, you'll be asked to join one of the three branches I mentioned.
Taking Gigs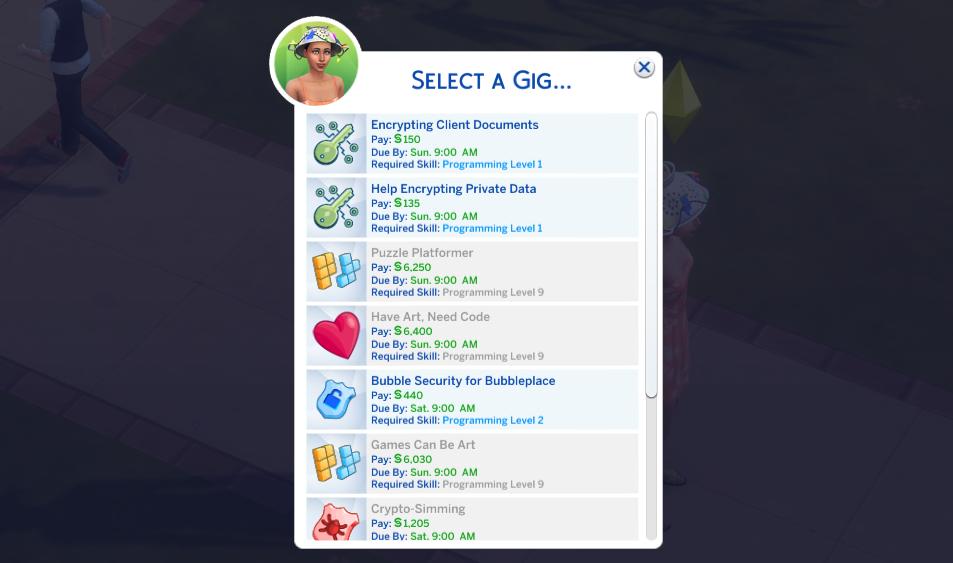 You'll gradually learn your favorite gig types. A few require you to go in and teach while most of them can be done in the comfort of home.
Use the phone or click the button on the career panel to see a list of gigs available, which changes each day. They specify the skill level required in order to take them on, which mainly serves to show you what you're missing out on when low level. Increasing skill brings tougher jobs for bigger clients, and bigger paychecks. There are dozens of varieties of gigs for each of the three types, though they each have about 10 'types' of gig, the client's text and needs are different which adds some personality and aids with replay-ability especially if you enjoy Sims humor.
Gigs have a time limit, but unlike the Actor Career (Get Famous) the Sims 4's gig system is based on, Freelancers can start work right away. If you fail to finish, which should rarely happen, you'll lose some performance. If you finish a gig, you can take another in the same day. I think three or four are possible before the Sim runs out of energy if you take low level tasks you can pass on the first try.
Completing Tasks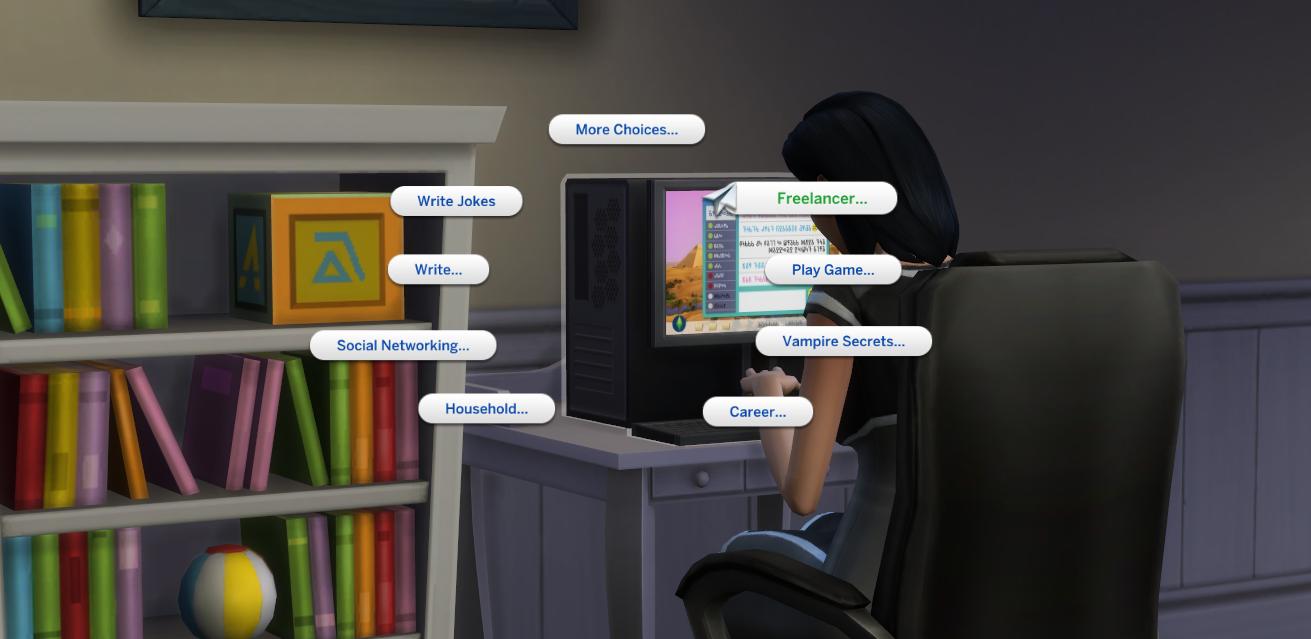 Many tasks will be found under the Freelancer Menu. If you need to go in to a class, you click your Sim and find it there. If you need to chat with a client, you click the computer and use that freelancer menu. There are a few occurrences of this.
When you have taken a gig, the careers panel will change to show you a checklist you need to complete. This often involves chatting with the client on computer or studying some reference in order to prepare for the job. There's a new 'Freelancer' menu you can see when you click your own Sim (when available), the computer or digital sketchpad. Very often you'll need to show the client your work as the last step. If it's shoddy, you may need to make edits to the work and try again to turn it in. This happens whether you're an artist, programmer, or writer.
Rank Up As a Freelancer

10 Million Views! My YouTube channel has grown a lot the last 6 months. I now have over 125 videos on Youtube and am nearing 100k subscribers. I'd like to invite people to check out my content and, if you like what I'm doing, subscribe!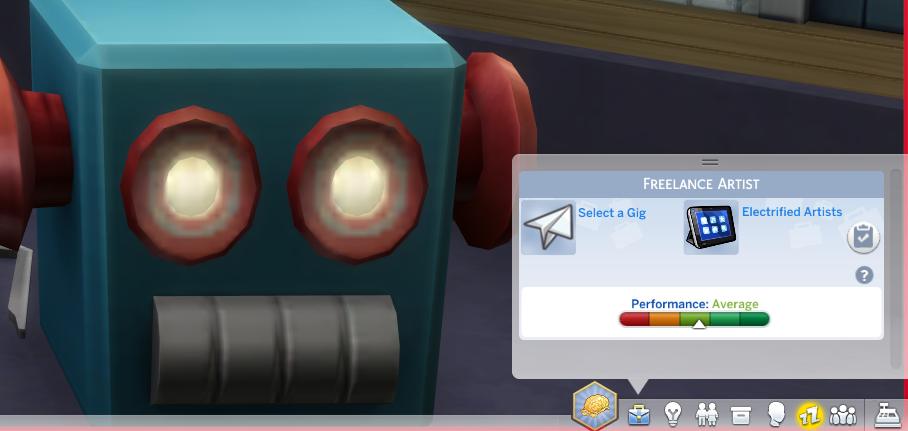 Getting promoted by your agency results in higher pay for each gig you take. The meter moves slowly which each job completed, but higher ranking jobs may result in more performance. Some also grant a small amount of fame if you own The Get Famous Expansion Pack.
Despite the differences between Freelancer and a normal Career and the freedom it brings, you still have a performance meter. You start at level 0 and with each rank, you'll get an additional 10% pay on top of what you would normally get for a gig. In addition, the client may toss an extra 10 or 20% on top of what you're getting if they really like the work. When you rank up for the first time, you get a small reward in the form of a freelancer plaque to hang on the wall as well as an object or two that you'll find in the family inventory of buy mode.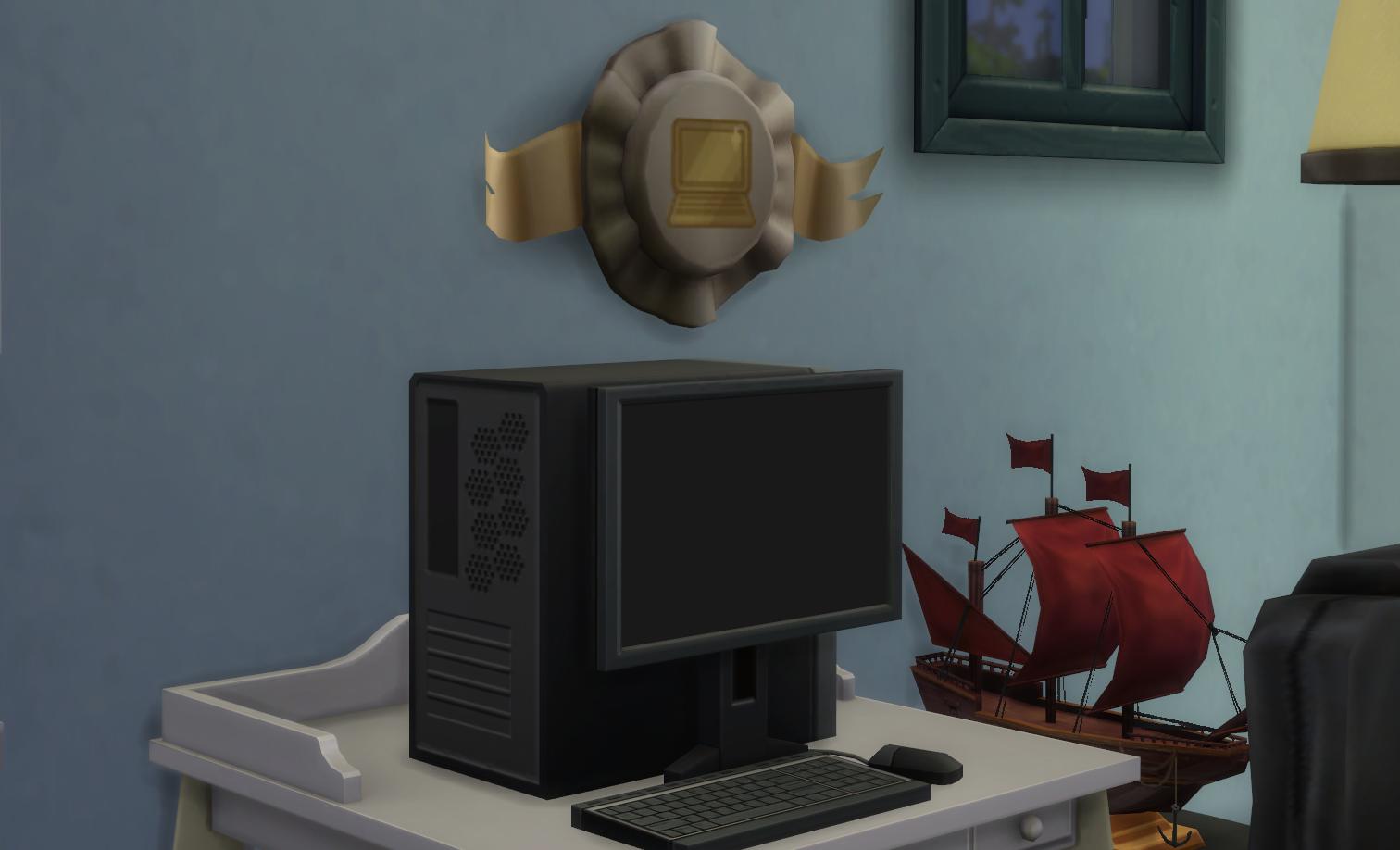 Freelancers get an award on their first rank up, but beyond that it's gig pay increases.
Ambitious Sims get a boost, a big one, toward performance. Lazy Sims actually take longer to rank up. These are the only two traits I saw impacting the career. Emotion still matters and will boost the amount of performance you gain when you finish a gig, though I cannot tell exactly at what stage it's important to be in the right mood. Regardless, you should have little trouble becoming a master at your chosen field.
New Objects (Free)
Since this is patch day and I do not typically cover them, I'll leave this as part of the freelancer guide for a time - there were several new objects and clothes added in this update. Here are screencaps from the patch livestream so you know some of what's available: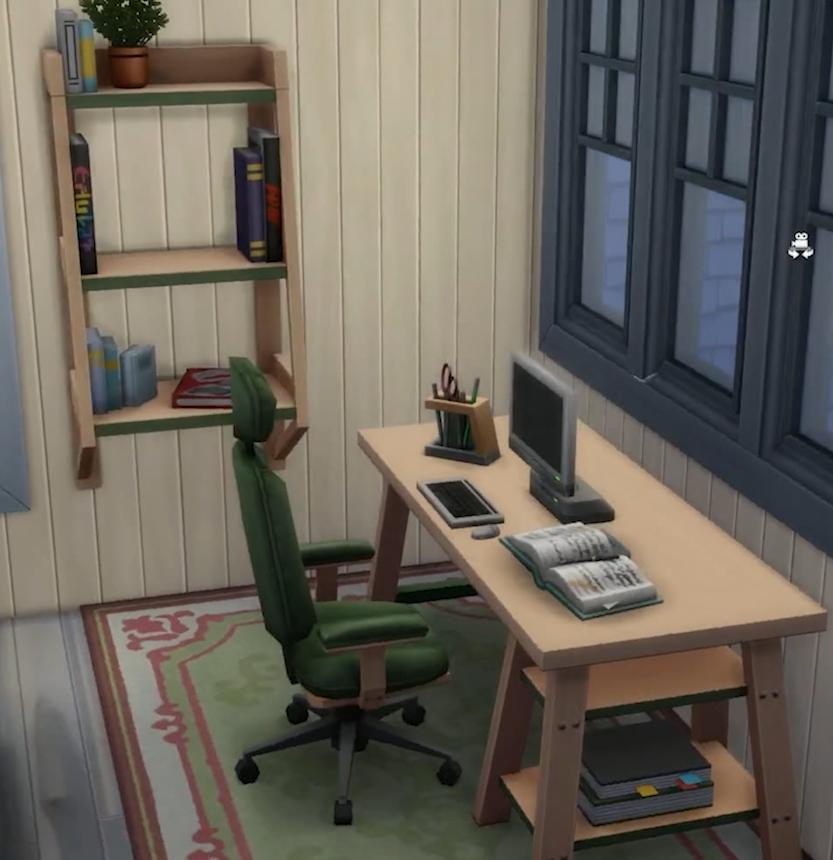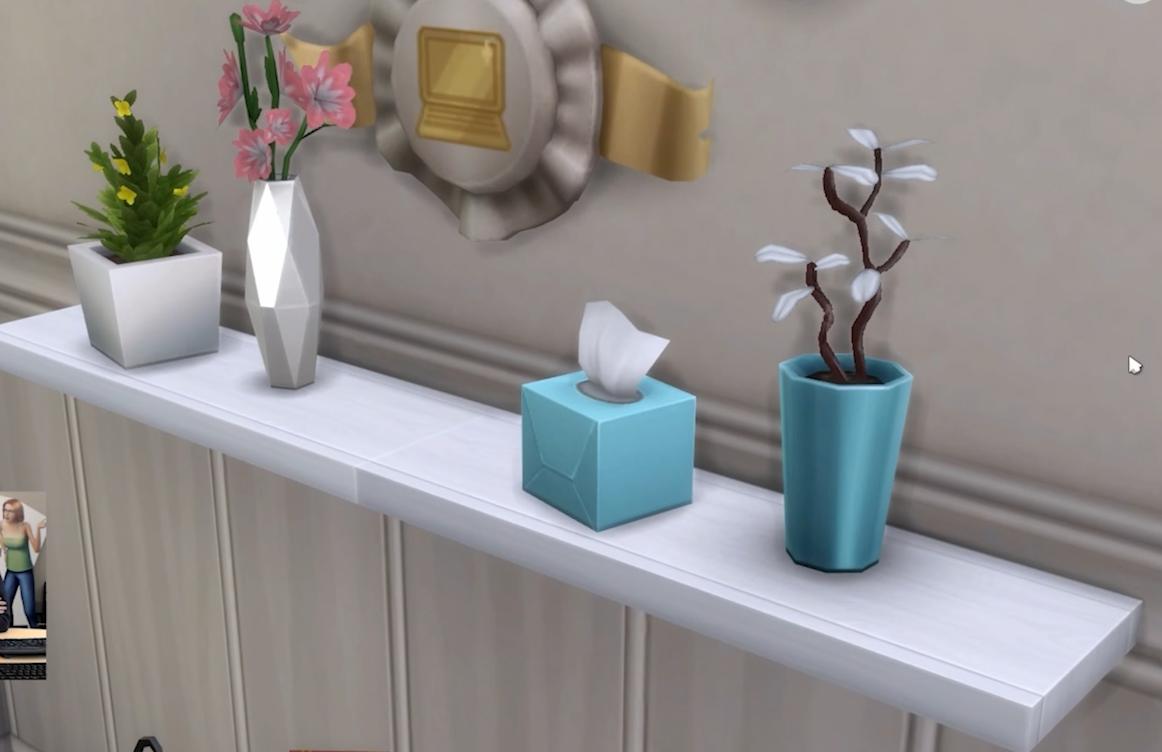 The white shelf, award, wall bookshelf, desk and clutter are all coming in this patch.
New Clothes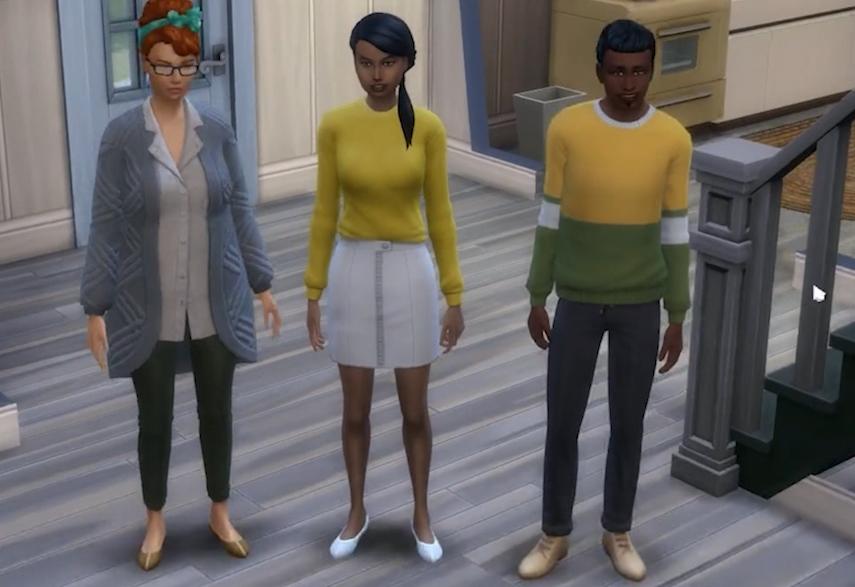 New Clothes coming in the patch on April 16, 2019. There's a button-up shirt not included in the picture, as well. All clothing has multiple styles with colors and patterns to suit your taste.
Bugfixes
See the full Patch Notes here.
How You Can Support The Site and Channel

If you like my sites and
Youtube Channel
, consider supporting me on
Patreon
to help me to continue. If you'd like to support my guides in another way you can use our
Amazon link
for your next purchase (if in the US). We also offer a
paypal donate link
so you can contribute directly.
Back to The Top
Check Out My Youtube Channel!
We now have a Youtube Channel with over 50 guides in video format to go along with the huge site I've already created. Check it out and consider subscribing if you like my style.
Comments (10)
Topic:
http://carls-sims-4-guide.com/careers/freelancer/
Admin
Playalot
Make sure you have applied the latest patch: 1.51.77, this should solve your issue.
Senior
Carl
I found the code for you, in case you want to try, but it comes with some bad news. I could not get this to work myself. It may still be mod-related, so give it a go but save first just in case. If it bugs out you will need to fully restart the game to fix it.The codes for careers.add_career are:
adult_freelancer_agency_programmer
adult_freelancer_artist
adult_freelancer_agency_writer
adult_freelancer_no_agency should let you act as though you just joined.
Try career_ in front of them if those don't work for you.if I have messed one of these up having the console open and using careers.add_Career freelancer or artist may let you see the error code that gives the correct ones.Let me know if it works? I feel like a lot of people would be interested in this and it may just be trouble on my end.
New
Jude
Thank you for the help! Good news and bad news. The codes are correct and did indeed add the career. However it simultaneously removed the current career. So it's only allowing one career at a time.
Admin
Playalot
Hi Jude, I know what you mean about wanting to cheat in another career while maintaining the original career, sadly the cheat doesn't seem stable enough to be able to do this through loading screens. So sometimes, even if you do get the cheat to work, on reloading your game or even traveling the cheat fails. I'll pass this on to Carl again and see if he has any further suggestions for you.
Regular
cat
A couple of things to add to this you do get object rewards at higher levels. As a freelance writer I got a laptop.
Admin
Playalot
Yes the Freelancer careers do have levels and yes they do count towards the Renaissance Aspiration milestone of reaching L3 of any career.
New
Gymea Lillie
New
Carole
Hi~ I don't know if you know about it already but I found a neat little way to make even more money with the Freelance Writer branch. Just make a copy of whatever book you're writing for your gig and send the copy to the client, then publish the original one. And tadah! You get money from the gig and royalties from the publisher with just one book! Just make sure you send the copy to the client because you can't sell copies to the publisher.
New
Denise
Hi,
I just tried the Freelance craeer for my writer-sim.My sim has lvl 7 writing, written the childrensbook and sent it to the client. I've done this 2 for 1 gig and am in the proces of trying for a 3 time. Problem is it does not get checked off in the Job-section.
Did this happen to anyone else and how did you fix it?
Gr. Denise
Admin
Playalot
Sounds like a bug sadly. You may need to cheat past that level of your sims career to get around this issue.
New
Similians
Please make guide for Freelance Crafter Career :)
Admin
Playalot
Without more information, like what exactly is not working...I can't really offer any suggestions
Senior
Playalot
Are you sure you want to report it?
Share a link to this comment
Star Wars in Sims 4

We now have a page on The Sims 4 Journey to Batuu.
It's not what I would have hoped for in a Star Wars Game Pack so far.
Secrets and Other New Stuff
Support Us

Readers who use adblock or those who'd like to thank me for my efforts can now pledge $1/$5 monthly via Patreon. This helps a lot with server costs and provides some stability for my business.
Super Sim Checklist + Other News
Let's Play Playlist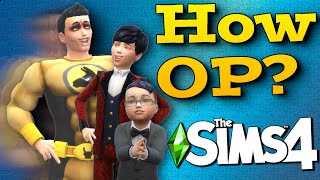 New I now have a guide to Making Super Sims in The Sims 4. Look for a text version within the next 72h. It won't have THAT much more info but it will help out as a checklist.
This was inspired by a series, "Let's Play a Super Sim" in which I start at toddler and gradually take on the major bonuses. Here's a link to each part for people who are interested. You can also see the Let's Play as a Playlist on Youtube.
Discover University Expansion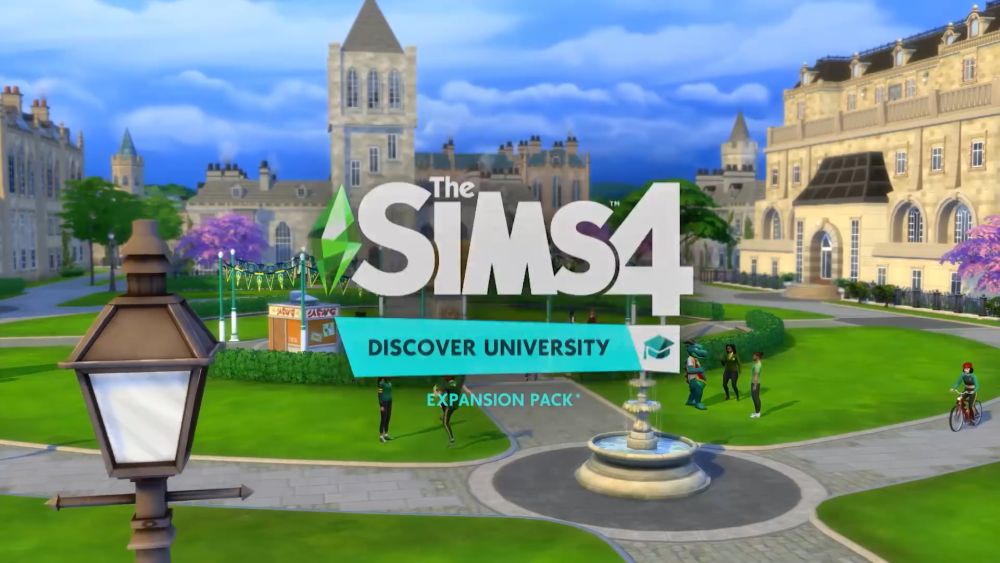 The Sims 4 Discover University has been announced for November 15 for PC/Mac and December 17 for Xbox and Playstation 4 consoles. Click to learn more about the pack, see my summary of the livestream or read our FAQs below.
Other Guides to Discover University:
New Lot Traits: Study Spot and University Student Hang Out
New: Discover University FAQ: Gameplay Features
New Video The Sims 4 Discover University Gameplay Tips Video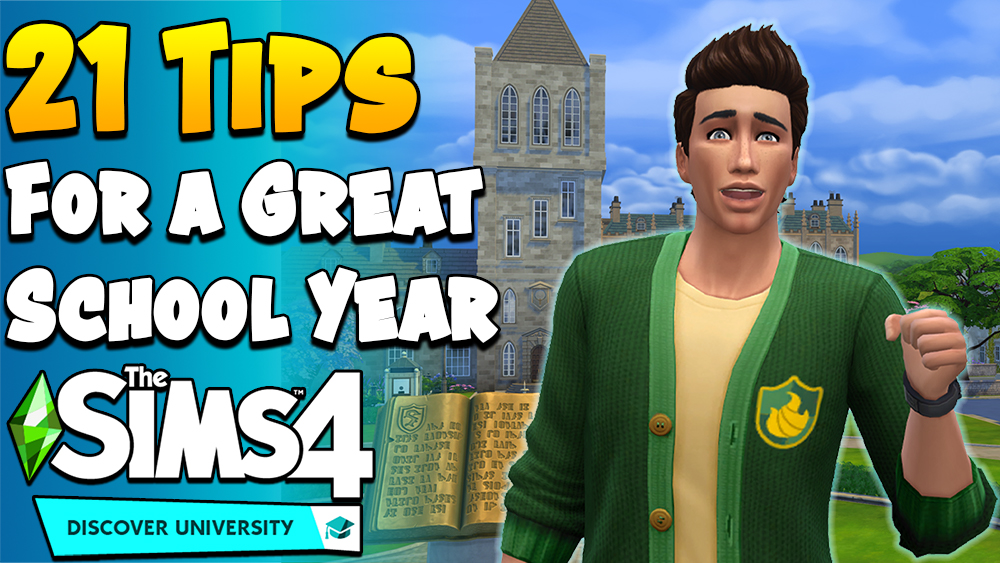 More videos coming soon!
Realm of Magic