The Sims 4 Acting Skill
Being an Actor in the Get Famous Expansion Pack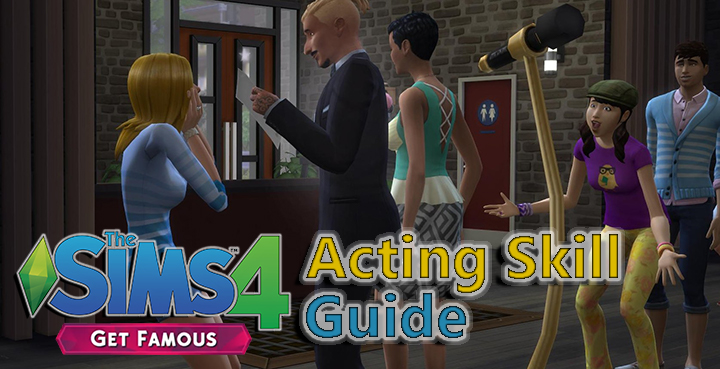 The Acting Skill in The Sims 4 Get Famous Expansion
What do you level up to perform better in the Actor Career? Acting skill! The Sims 4 Get Famous has an acting skill with unique boosts that do convey an actor's charisma and ability to 'pretend', particularly in social situations. This skill is primarily used as a check when doing performances at the studio, but may also be used to perform for tips and save a bad conversation.
How to: Acting Cheats
Press Control + Shift + C then type testingcheats on and press enter. You can now set your skill level with stats.set_skill_level major_acting x (fill in 1-10) - we also have a full listing of Skill Cheats and a master list of Cheats in The Sims 4
Ideal Mood for Acting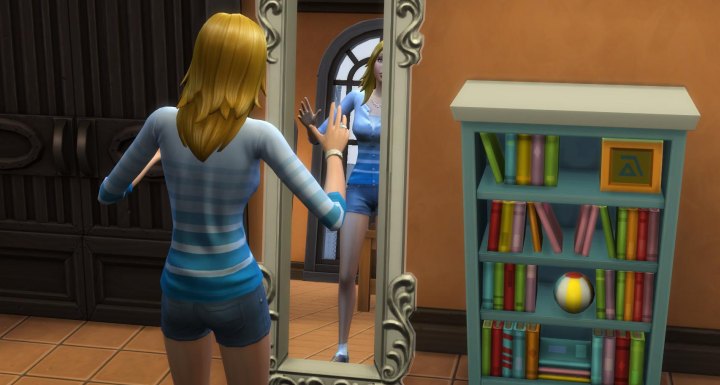 The ideal mood for acting seems to be Confident. You get a boost to skill gains and success rates when performing. Other moods may be useful in certain circumstances, but even for practicing a romance scene confident appears to be the best mood for your Sim's performance..
Leveling Acting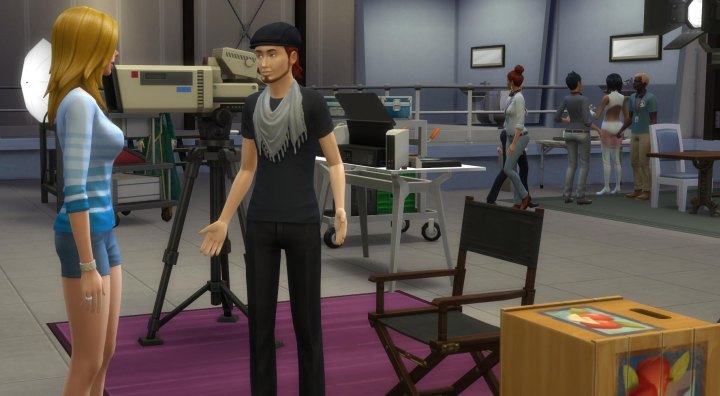 On the set, the acting skill helps you to pull off risky moves that can help accelerate the rate your celebrity gains fame.
Both mirrors and microphones can be used to level acting. I don't see much of a difference in them, though there may be a minor boost to using the special objects Actors unlock (such as the Trouper's Looking Glass vs a regular mirror. Once you get a little skill, you can put your acting to work and perform scenes out in the world with other Sims. You can also click your Sim to do scenes.
Acting Skill Unlocks: Performances and Objects

10 Million Views! My YouTube channel has grown a lot the last 6 months. I now have over 125 videos on Youtube and am nearing 100k subscribers. I'd like to invite people to check out my content and, if you like what I'm doing, subscribe!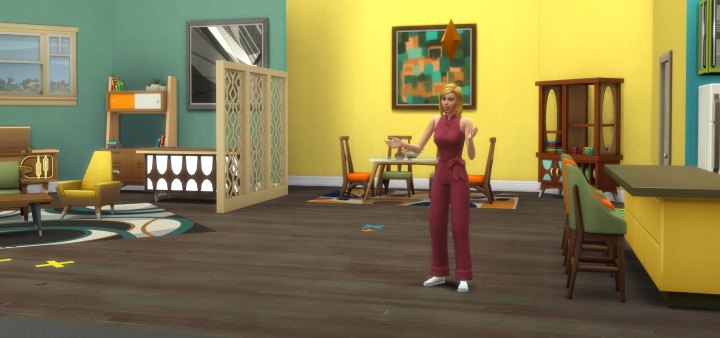 Actors can only truly shine on set. Otherwise, you might as well use some other moneymaking skill.
Level 1 - Practice Acting with a mirror or microphone
Level 2 - Practice Acting with another Sim unlocks. The Actor can also now Cry on Demand (Click your Sim) to get a short sad moodlet.
Level 3 - Performing Romance Scenes with other Sims unlocks. This can be done for tips to earn a little income. Acting may also be used to save an awkward conversation.
Level 4 - Actors unlock the Trouper's Looking Glass (special mirror) to increase acting skill faster. It's not in the family inventory, you have to buy it for around 400 Simoleons. It is a nice mirror.
Level 5 - Perform Musical Scene unlocks.
Level 6 - Can now perform Action Scenes. Can also use 'Act Not Bored' to save themselves or save a Boring Conversation to save everyone from boredom.
Level 7 - Perform Horror Scene unlocks. Actors can now also save Unpleasant conversations
Level 8 - Sci-Fi Scenes unlock for performance. The basic microphone stand unlocks, which will again help to build acting skill better than other microphones.
Level 9 - Perform Comedy Scene unlocks, along with 'Act Not Embarrassed' to clear away Embarrassment. So comedic actors are clearly high-level actors eh.
Level 10 - Perform Drama Scene now unlocks, and actors will also find a special Gold Jacket and Pants in CAS which they can wear freely.
Performing for Tips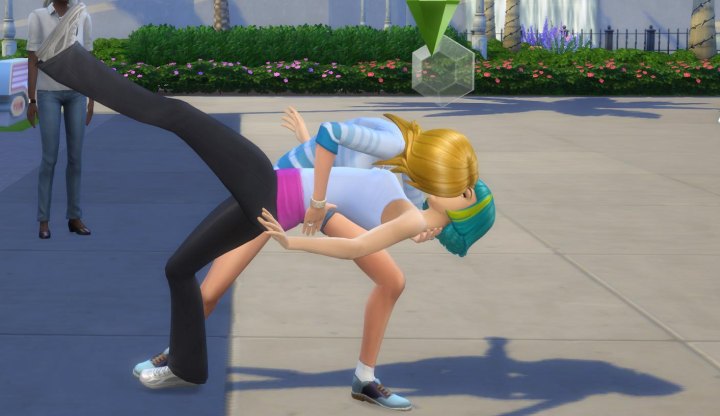 Sims can earn tips as an actor either solo or with a friend, acting out scenes for people nearby
Performing won't be a primary money-maker, but it can be handy in between gigs if you have no other great ways to make money. Additionally, if you can get a big crowd around you, you'll earn a bit of fame each time you perform. Until the later levels, the gains you make amount to pocket change but this depends upon how many Sims are actually paying attention when you do a scene for tips. If a celebrity shows up, it can be incredibly frustrating as they take all the attention. It is so bad I fully expect to have to edit this eventually, because Maxis should fix it. Someone let us know if this happens down the road - we do read comments.
Emotional Manipulation
This game made me think of how manipulative actors might be to their significant others at times. 'I love you', gazing deep into he eyes but it's all an act. Must be concerning. Actors in The Sims 4 Get Famous don't quite go that far, but can defuse situations like embarrassment (pretend not to be embarrassed) or boredom. When conversations turn sour, they can fix them up by using their charisma. These are some well-designed abilities that do give you a sense of what an actor is, given they shouldn't have magical powers or something. However, I wish there was a bit more here. I only say this as there is no reason to touch this skill if you are not going to actually act in films and commercials.
Latest Get Famous Guides
New - Celestial Crystal Crown Effects and Quirk Removal
New - Fame Quirks
New - Media Production
Fame Perks Guide
Becoming a Star: The Celebrity Fame System Explained
Actor Career in Get Famous
Acting Skill in Get Famous
Get Famous Cheats

Acting | Archaeology | Baking | Charisma | Comedy | Cooking | Dancing | DJ Mixing | Fabrication | Fishing | Fitness | Flower Arranging | Gardening | Gourmet Cooking | Guitar | Handiness | Herbalism | Juice Fizzing | Logic | Media Production | Mischief | Mixology | Painting | Parenting | Photography | Piano | Programming | Research and Debate Robotics Rocket Science | Singing | Vampire Lore | Veterinarian | Video Gaming | Violin | Wellness | Writing
How You Can Support The Site and Channel

If you like my sites and
Youtube Channel
, consider supporting me on
Patreon
to help me to continue. If you'd like to support my guides in another way you can use our
Amazon link
for your next purchase (if in the US). We also offer a
paypal donate link
so you can contribute directly.
Back to The Top
Check Out My Youtube Channel!
We now have a Youtube Channel with over 50 guides in video format to go along with the huge site I've already created. Check it out and consider subscribing if you like my style.
Comments (2)
Topic:
http://carls-sims-4-guide.com/skills/getfamous/acting/
New
Kate Collier
New
Lavender
i had this same problem, i solved it by going into my sim's phone and clicking "cancel gig" even though my career panel didn't show a current gig! then you can click the "check open auditions" button again and it should work :)
New
Erik D
Have you encountered the issue where you can't select stage marks, leading to incomplete performances?
Admin
Playlot
You need to travel to the Studio PBP Lot. If yr sim is L3 Fame or above the bouncer will let them in. If lower then they can bribe, fight or persuade the bouncer to let them in...with various degrees of success.
Regular
Sketch Elder
You can also click on the door and change the setting to allow your Sim in with lower fame levels.
Are you sure you want to report it?
Share a link to this comment
Nifty Knitting & Eco Lifestyle Guides
Support Us

Readers who use adblock or those who'd like to thank me for my efforts can now pledge $1/$5 monthly via Patreon. This helps a lot with server costs and provides some stability for my business.
Super Sim Checklist + Other News
Let's Play Playlist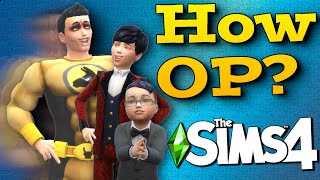 New I now have a guide to Making Super Sims in The Sims 4. Look for a text version within the next 72h. It won't have THAT much more info but it will help out as a checklist.
This was inspired by a series, "Let's Play a Super Sim" in which I start at toddler and gradually take on the major bonuses. Here's a link to each part for people who are interested. You can also see the Let's Play as a Playlist on Youtube.
Discover University Expansion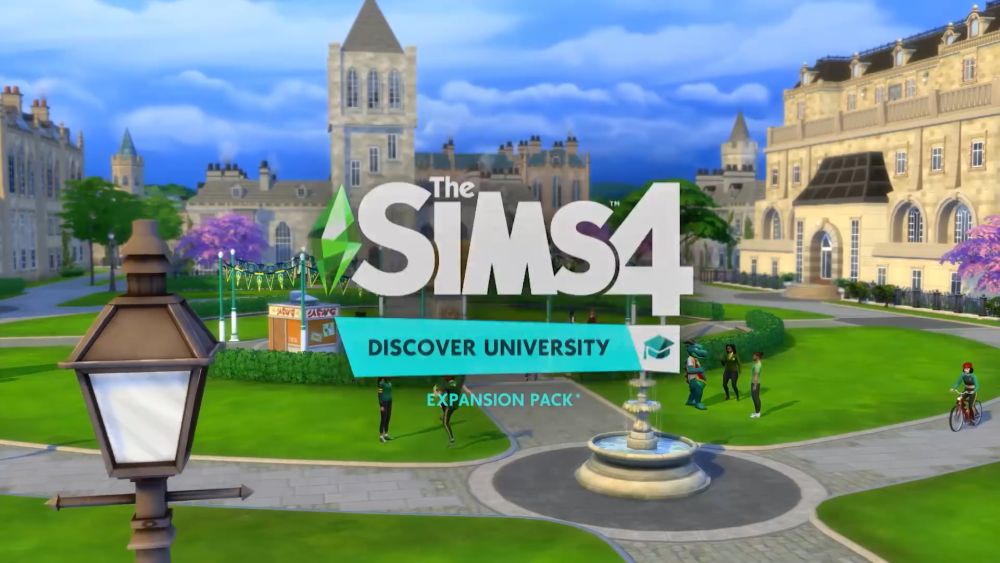 The Sims 4 Discover University has been announced for November 15 for PC/Mac and December 17 for Xbox and Playstation 4 consoles. Click to learn more about the pack, see my summary of the livestream or read our FAQs below.
Other Guides to Discover University:
New Lot Traits: Study Spot and University Student Hang Out
New: Discover University FAQ: Gameplay Features
New Video The Sims 4 Discover University Gameplay Tips Video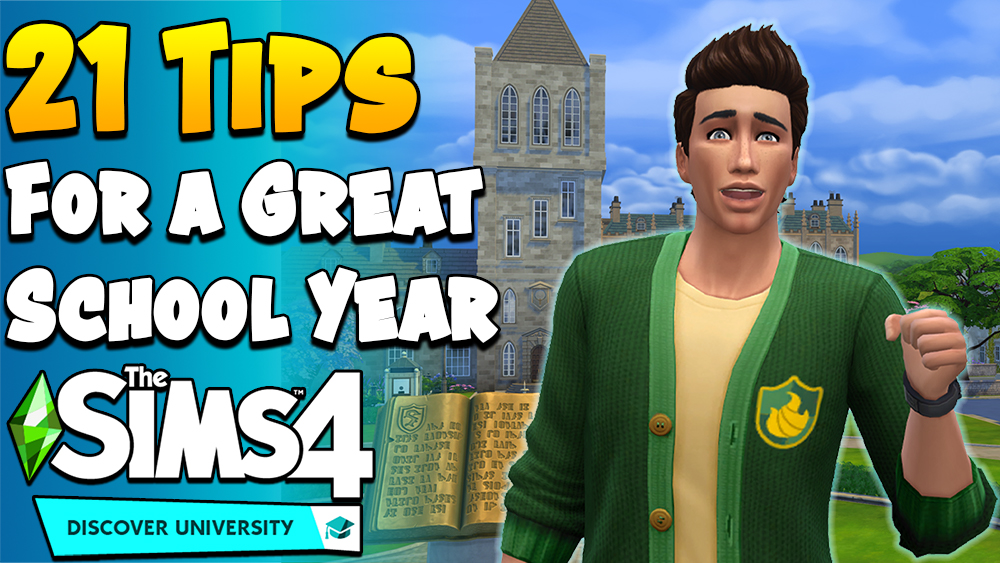 More videos coming soon!
Realm of Magic