Carl's Sims 4 Guide
for PC, Xbox One and Playstation 4
New: Challenges List
I've compiled a Huge List of Gameplay Challenges, including small fast ones and epic Dynasties that span multiple generations. This will be updated to feature others such as the Legacy Challenge, homeless and apocalypse challenges from outside our own community.

Coming June 21, 2019 for PC/Mac and July 16 for Xbox One/Playstation 4 The Sims 4 Island Living Expansion Pack features a new world (Sulani), Mermaids, open ocean swimming, jet skis, houses by the beach, and many beach activities. Check the link for a full rundown of what we know is coming in the pack.
A summary of the trailer and Q&A session held by the devs at EA Play 2019, where they announced The Sims 4 Island Living Expansion among other things (hint: there's more).
A history of improvements made to The Sims 4 via patches from launch to May 2019. Gives you a rundown of every new feature in the order they came.
A comprehensive but to the point guide to playing the Sims 4. Helps new players understand all the main gameplay concepts and how to take advantage of them. Includes loads of advice
The Sims 4 StrangerVille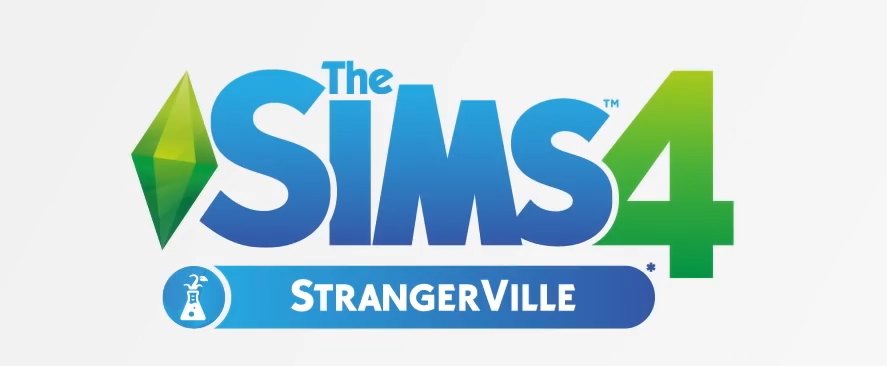 Latest Guides: I have a Strangerville Game Pack: Guide to Features under development. This new DLC will be available worldwide on February 26, 2019. We now have the following:
StrangerVille Town Guide
Military Career
Video Walkthrough of StrangerVille Mystery
StrangerVille Mystery Guide Act 1: Getting Started in a Strange Town
StrangerVille Mystery Guide Act 2: Evidence, The Dossier, and Key Card
StrangerVille Mystery Guide Act 3: Hazmat Suit, Spores and Spore Filter
StrangerVille Mystery Guide Act 4: Source of The Infection (Spoilers)
Story Guide (Spoilers) - Learn Things You May Have Missed - New
Source of the Infection NEW
StrangerVille Cheats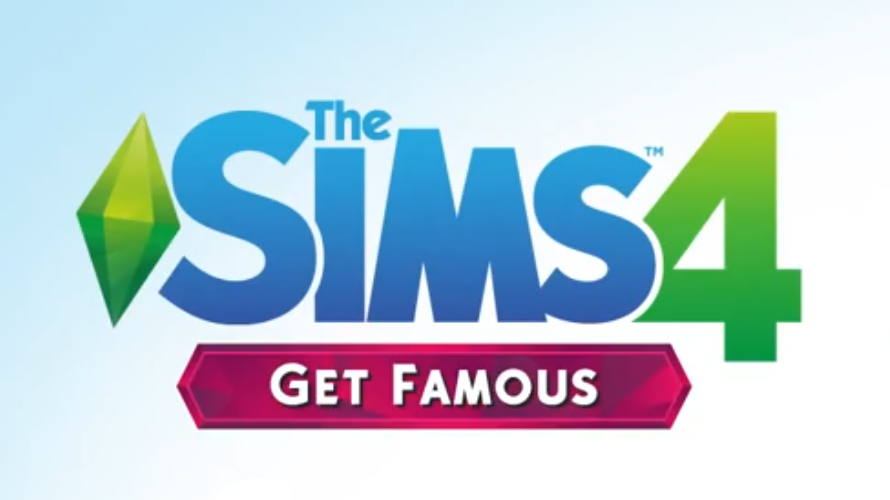 Click to learn about new features in The Sims 4 Get Famous, which has a release date of November 16, 2018..
New - Crystal Helmet Object Guide (Special Effects)
New - Fame Quirks Guide
New - Media Production
New - Fame Perks Guide
Celebrity and Fame System (UPDATED)
Actor Career Guide
Acting Skill Guide
Get Famous Cheats are also available
Other Video Guides
I have launched a Youtube Channel for Sims 4 Gameplay Guides. You can check the Videos section of the guide for an in-house list. You can also request a video there, which may get me to bump it up on my to-do list. The list of things that need done is over 100 items long, so some things will take a very long time to get to. I want to eventually have a video version of every guide on the site.
Skill Cheats New
Playing a Moocher New
The Sims 4 Writing Skill Guide
The Sims 4 Gallery Patch Features
Try for Baby with Father Winter
Beautifully Decorated Moodlets
Weather Machine (Seasons)
Mod for Spliced Rare "Bug"
Fertilizer in The Sims 4
Sylvan Glade and Forgotten Grotto
Beekeeping Video
Gardening in Seasons Video
Scouting Video Guide
Careers Guide (first video)
The Sims 4 Seasons Guides

Our Latest: Island Living Expansion Pack Announced Video Summary of Island Living Features History of Sims 4 Game Improvements (Video) Beginner's Guide to The Sims 4 (Video) Woodworking (Handiness Ability) Getting Abducted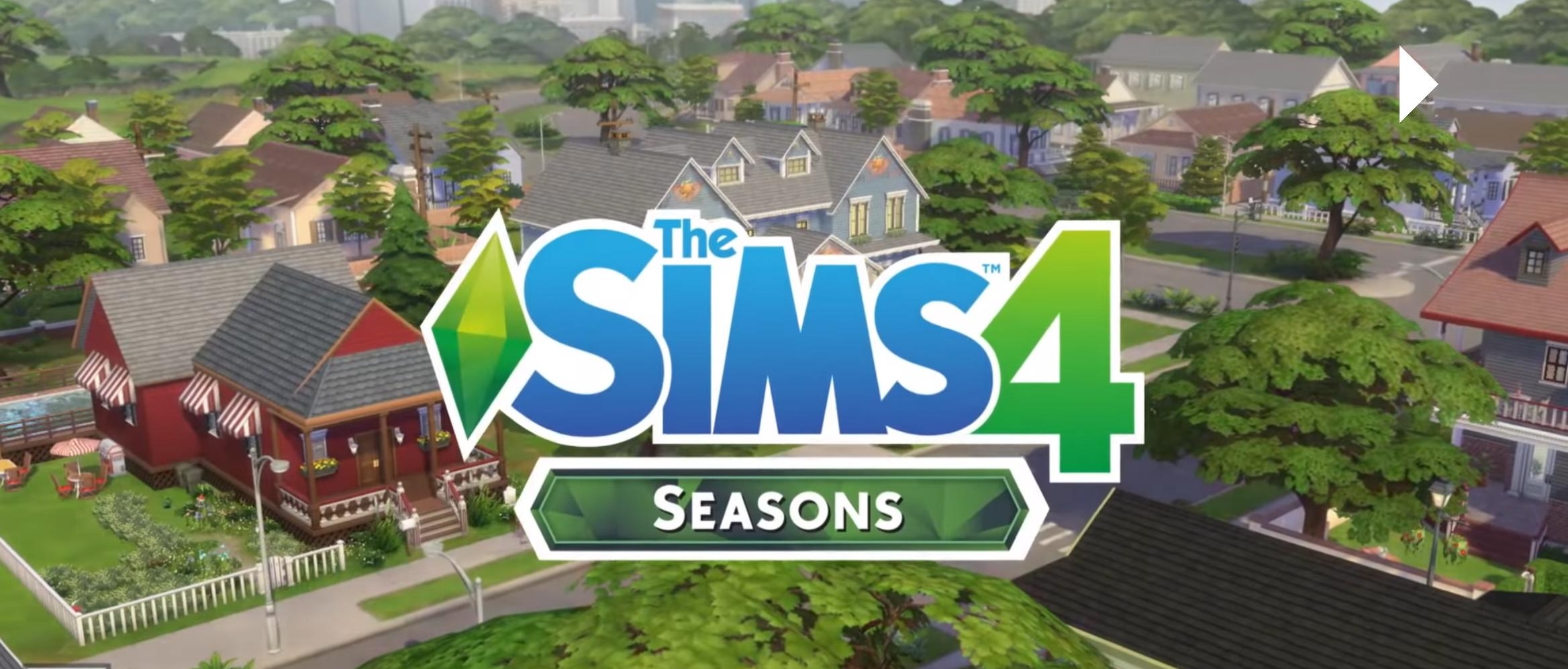 On June 22, 2018 The Sims 4 Seasons is available for PC/Mac. Here's a listing of all Seasons guides I authored:
Seasons Cheats
Scouting Video
Scouts
Beekeeping
Gardening Plant List Massively Improved - Finally got this one updated to include all DLC. Everything is listed!
Reward Traits (Updated for Seasons)
Scarecrow - Patchy the Straw Man
Gardener Career
Flower Arranging
Weather System in Seasons
Weather Control Device - Change Seasons and Forecast
Careers Guide Updated for Seasons
Death Guide Updated for Seasons
Skills Guide Updated for Seasons

Starting a New Game
When you first start a game of The Sims 4, you may not like your house selection. Use this guide to Downloading a Nice Home from the Gallery to improve your options. This is one of many new player tutorials I'd thought of making long ago, with more to come.
Jungle Adventure
The Sims 4 Jungle Adventure Game Pack releases February 27, 2018. The new pack features an explorable jungle and temple, new skills, and lots of build/buy mode objects with a Mayan-style theme.
The Sims 4 Cats and Dogs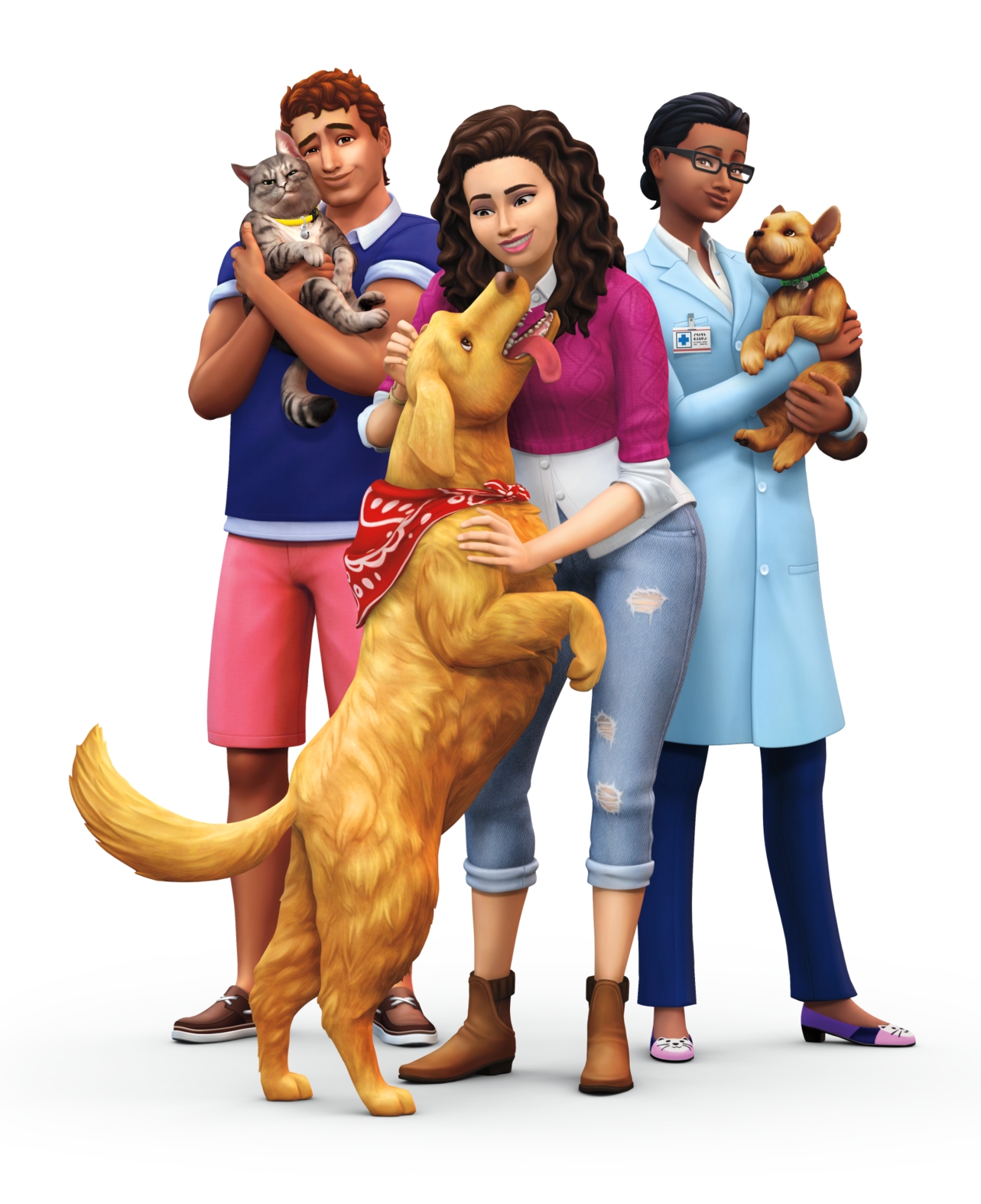 The Sims 4 Cats and Dogs is now available for PC/Mac. I'm working to cover this new addition and get the site updated for its features. So far I've created a couple of pages, though I've yet to touch the veterinarian skill and its associated business aspect. Here's what we have so far:
Adopting, Training and Caring for Pets
Pet Traits
Playing a Veterinarian: Vet Clinics
New
Veterinarian Skill
Veterinarian - Pet Sicknesses: Symptoms and Cures List
Making a Mixed Breed in Create-a-Pet
The Sims 4 Parenthood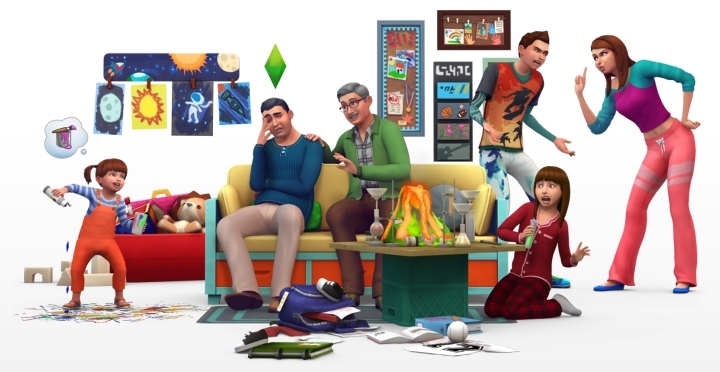 The Sims 4 Parenthood will be available May 30, 2017. This new pack allows you to raise children more realistically, instilling values in them and raising them to be better (or worse) people. Sims who work tirelessly to raise the new parenting skill and teach children values will get Sims that receive bonus or penalty traits upon adulthood. See the linked guide for more details on the additions in this DLC. We also have:

Character values - A guide to the new Character Values system in the pack.
Parenting Skill - The new Parenting Skill, central to the DLC.
The Sims 4 Vampires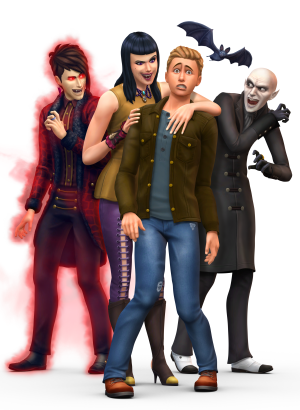 The Sims 4 Vampires Game Pack will arrive on January 24, 2017. This new pack features a new occult, with a detailed system for increasing their power.
Learn all about the DLC
Vampires (Playing as One)
Gaining Levels
Powers and Weaknesses
The Vampire Lore Skill

With more to come!
The Sims 4 Toddlers (Free!)
Toddlers are finally in the Sims 4, available as a free update as of today! Go download it, it's quite large. I've also written a guide to Toddlers which covers their skills, needs, and caring for them.
Many people will point out this update should be free, they are correct. Sims Studio did the right thing in giving it to everyone at once, since Toddlers were notoriously absent from the base game. Our faith in them listening is restored.
The Sims 4 City Living
City Living becomes available November 1, 2016. Explore the new city of San Myshuno and its many features, such as festivals, tourists, and street performers. You can rent an apartment and gradually work your way up the ladder using one of the three new careers available in the pack. Sims can attend festivals to meet new friends, compete in events and win prizes. Lot Traits were added to all players' games with a patch, allowing us to select special features on our home or apartment lot that will boost Sims or produce supernatural effects. Here are the latest guides to this Expansion:
The Sims 4 Dine Out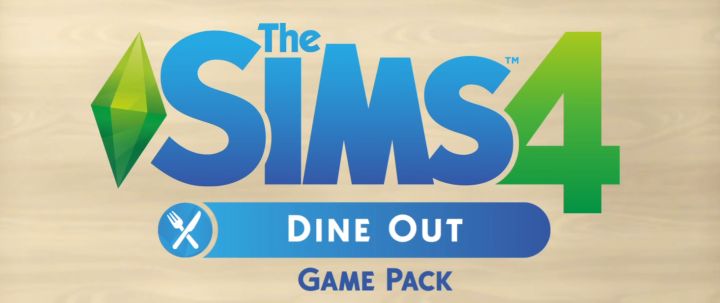 Guide to Clubs in Get Together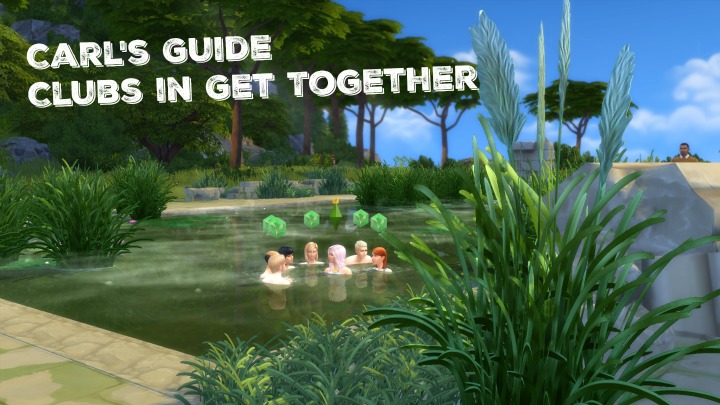 The Get Together Pack releases on December 8, 2015. I've started a Guide to Clubs, including how the club perks work. Guides to the new Dance Skill is coming soon - check below for DJ! I'd like to extend my thanks to The Sims Studio for giving me the opportunity to get to know the Expansion before launch, so that I could provide info that may help people decide if they like the new pack. Send feedback to [email protected] if you feel I've made a mistake. It was a long weekend with a lot of caffeine.
New: A guide to DJ Mixing Skill in Get Together.
Get to Work Expansion Pack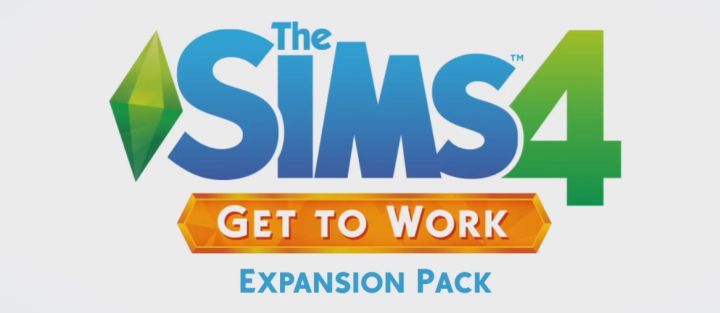 The following guides to The Sims 4: Get to Work are available: Baking, Aliens, Doctor, Detective, Photography, Sixam, the Alien World, Scientist, and Opening a Business. I'll next cover Doctor and Detective. Thanks for your patience as I work to update the site :)
The Sims 4 Outdoor Retreat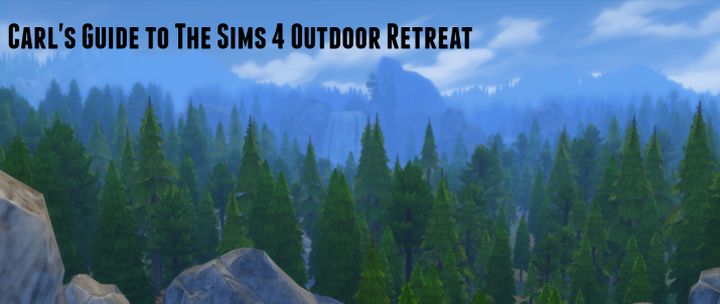 Coverage of The Sims 4 Outdoor Retreat is nearly complete. You can find information on the new skill, Herbalism, and the various Traits, Aspirations, Collectibles, and more that are listed in our Guide to the Outdoor Retreat Game Pack.
Guide Sections
Cheats
Cheats for Money, Skills, Careers, and Testing Cheats that can lend you powerful control over the gameplay. You will also find helpful cheats to use when a Sim is stuck and links to more powerful, if lesser used, cheats.
Build Tutorials
Learn to build a lovely home for your Sims that isn't a cardboard box. This tutorial is huge and covers everything from basements, to roofs, indoor/outdoor pools, indoor design, split levels/lofts, and even details on counters and islands. Use the build tutorials link to get started, as you'll learn the basics of The Sims 4's build mode there. She even goes into detail on Building Cheats to help you accomplish what would be impossible otherwise. Good stuff, courtesy of one of our Forum Moderators, who happens to be an excellent builder.
Emotions
Emotions are a part of the core Sims 4 experience and relevant to all players. Whether you're flirting it up with another Sim or trying to get Focused to Program a new Video Game, the Emotions System and its many features will help your Sim not only improve their Skill levels faster, but also increase the chances of success when using associated interactions. Read this Guide to learn all about the various Moods Sims can experience and how you can use the system strategically to help your Sims.
Careers
The Sims 4 features 8 Career Tracks, all of which come with 2 Branches to choose from with very different possibilities. Many of the Careers are meant to compliment Skills, improving your use of them when at home by using the reward items' emotional auras. This Guide section features information on those Branches, the major reward items, promotion requirements, differences in pay and the Ideal Moods and Daily Tasks for each Career.
Skills
The Sims 4 features 19 Skills, from the old standards like Charisma, Cooking, Writing, and Gardening, to some new ones - Video Gaming, Comedy, Programming, Rocket Science, and Mischief. Use this Guide to learn the Ideal Mood for each of the game's Skills, and find links to deeper information on each Skill.
Traits
Learn about each Trait in The Sims 4 and what it will do for your Sim. Many provide Emotional boosts that help Skilling, while others may give you some perk that can be used in strategic ways. Other Traits simply give your Sim some personality and unlock new Social Abilities.
Aspirations
This section is currently under development. Features a list of all the Aspirations, with information on the Reward Traits you'll earn for completing each of them. Use this list to help you spot anything that will get in the way of you completing one - for example needing a Career or, for Teens, needing to be an Adult to finish.
Collecting
Our Collecting Guide has information on every collection in the game and directs you toward pages that provide tips on completing those collections, as well as the rewards for doing so. Players who want to find everything in the game should enjoy this area.
Babies
A Guide to Babies in the game. From having them to caring for them, this has all you need to know to get your baby raised up to Child without Social Services coming to take them away. Thankfully, if you don't enjoy this stage, you can raise your Sim Baby up to Child at any time!
Children
Learn all about childhood in The Sims 4, the requirements to get good grades in school, child Skills, and tips on managing a family by reading Pam's guide to Children.
Game Help & Problem Solving
A collection of tutorials which may help players who are experiencing difficulty doing things in the game, like moving lots, households, backing up saves, or using the Gallery.
The Sims 4 System Requirements
We get asked often if a certain laptop can play The Sims 4. Since there are so many, I've listed the requirements on this page as well as tips for buying a PC that is capable of playing it. You'll also find help determining if your PC's graphics are capable of shader model 3.0, which is 100% required to run The Sims 4 and many other PC games.
With Much More to Come!
We're working hard to continue to develop the site. Until then, head over to our Forum to learn information discovered by our smart and friendly member base. If you'd like a place with some order and civility to it, this is the Forum for you!
My Sims Wiki & Guide Projects
I diversify my gaming diet, and have written on titles such as The Sims 3, Civilization 5 (covering nearly every gameplay concept in detail), a Skyrim Guide (with writing on perks and skills, such as Alchemy, Enchanting, and Smithing). I love to pick games apart and learn how they work.
To tide me over until Sims expansions are announced, I've taken up writing a No Man's Sky Guide, featuring a full walkthrough of the first few hours and I'm also working on a site for the indie hit Stardew Valley, a relaxing farming rpg simulation with pixel graphics. I've written on the game's 5 major skills: Combat, Farming, Fishing, Foraging, and Mining. As the game is updated by its lone developer I'll provide more content!
My second current side project is for Fallout 4, along with its Far Harbor and Nuka World DLC. Fallout 4 is an RPG/shooter for mature players with deep character build customization, great gunplay, Settlements you can build, stealth, and strategic elements via its Vats targeting system.
Quick Links
Check Out My Youtube Channel!
We now have a Youtube Channel with over 50 guides in video format to go along with the huge site I've already created. Check it out and consider subscribing if you like my style.
Share Tips and FAQs
(15)
Our Sims 4 Community is the place to go for faster answers to questions and discussions about the game. Use the form below to share your own experiences and provide helpful tips to other readers. We are not affiliated with EA and cannot make changes to the game, nor fix bugs.
Support The Site via Amazon
Carl
There's no great place to put a personal thank you to all my readers, so I'll do it here. I'm grateful to have such a following and to get to help so many people with The Sims for the past 6 years. The success of the site has encouraged me to continue to work on writing for games. It changed my life. Thank you for visiting, and I hope you find what you need here. There is always more to be done given how many little things are in this game, patch changes, and life in general, so bear with me and one day we'll have everything major covered on the site :)I waited to do this because too many guides were missing early on, but now comments are open. Adding the comments section allows users to get help from myself and other readers, in combination with our
Sims Forum
. You can share the little bits of info that don't quite belong in a guide but may be still useful to others. Of course, even I don't know everything, but by sharing info we can all get a little more enjoyment out of the game.Thank you for reading, your encouragement, and enthusiasm, Simmers. You're a great community.
11th July 2015 11:29pm
Selene Renegade

Carl i am forever in debt of gratitude for you and the awesome work you have done with the sims i have followed your stuff from sims 3 and above and your work has helped me in playing my game making it so much more fun, keep up the great work !!
Cheers
From a fellow simmer in Australia :D
21st August 2015 6:50am
Julia
Thank you for writing the *BEST* sim guides on the internet.
30th August 2015 10:55am
Cassie
Can you write something about the mechanics of unplayed households? I would like to know, I have my reasons. Thank you!
Carl:
We have a fabulous guide written by Marian Taylor all about rotational play. You may find some answers about other households there.
Rotational Play
24th October 2015 4:07pm
NickDavidson199
The Info Is Really Helpful Thank You Carl's Sims 4 Guide Thank You!! Or Whatever.

20th November 2018 3:15am
Amber
Remove buff and add buff cheats aren't working anymore for me. Are they working for anyone else still?
14th December 2018 11:02am
Playlot
The remove buffs cheats was removed from the game by the devs in a patch earlier this year.
TwistedMexi's patreon
has a mod on there for free you can use if you still want that specific cheat. Remember not to use it on a pregnant sim or a vampire as both those states will be removed.
15th December 2018 1:28am
Ms.Operetta
I have been using this site for quite awhile and I always look here first for answers.
Carl:
Glad I can help you often enough that you bother to check here first! Even more info is in our Forum, and we'll have search integrated very soon so that both the guide and forum can be searched from this side. Top-right of the Forum you can find a search box that will do both sections of the site :)
7th August 2015 10:35pm
Gymea Lillie
Thank you for providing this website. It is my go-to place for Sims 4 help. Have a few coffees on me. Thank so much!
10th November 2015 4:30am
Joely Phillips
I just want to say thank you for all the hard work you put into these guides. Your site is my go to when I need help. Thank you!
28th August 2018 9:36pm
Carl
Thanks, Joely! Always nice to see that someone appreciates the site. I'm looking forward to covering the next Expansion, and this time will be doing both text and video guides.
30th October 2018 10:53pm
Dean
Firstly, thank you for your brilliant guides. Secondary can I ask question, me and daughter enjoy playing xbox one version. I want to complete all achievements in game on my save. But I want to use cheats on hers to make it easier and more fun for her. Can this be done without disabling achievements for all? Thanks
4th November 2018 10:52am
Daniel
Two new interactions came with seasons:
Ghosts that froze to death can cool down sims via an unlocked interaction
Ghosts that overheated can warm up sims via an unlocked interactionIf either one of these is done during the 'wrong' temperature (i.e if a ghost warms up a sim during a heatwave) it causes them to be close to the overheating death themselves.
6th December 2018 5:10am
Ren1720
How do I find wands?
4th January 2019 6:20pm
Playlot
There are no wands or witches in The Sim 4 so is this perhaps a Sims 3 question? Look under the heading 'Wands and Magic Hands' for directions to where to find wands in TS3
Witches Guide The Sims 3
4th January 2019 7:18pm
Join in: