The Sims 4 Culinary Career
Rewards for Chefs and Mixologists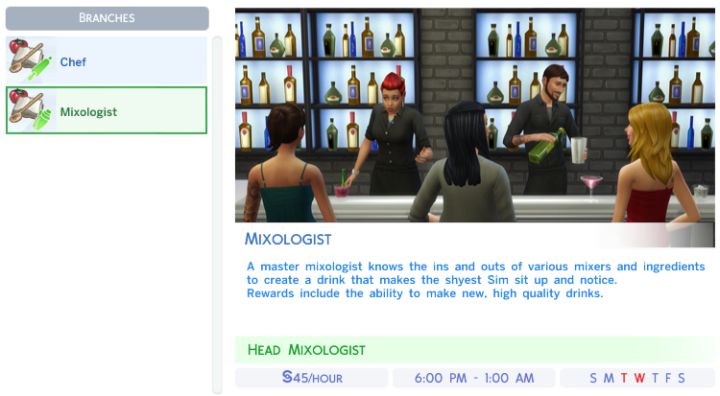 The Sims 4 Culinary Career has Mixologist and Chef Branches to Choose
Career Quick Links
In the Sims 4's Culinary Career Track, you'll get to choose whether your Sim pursues the Chef or Mixologist branches. Both feature their own rewards but have a couple of things in common. Primarily, the Ideal Mood for the beginning levels of the Career and either Branch is Inspired. These Careers do not give amazing special abilities, though both can Write a Book about their Profession. It is primarily helpful to join to allow your Sims to make money from these low-earning Skills.
How to: Culinary Career Cheats
Press Control + Shift + C then type testingcheats on and press enter. You can now get promotions with careers.promote culinary - you can also see all Career Cheats or visit a full list of Cheats in The Sims 4.
The Creative Trait is helpful for both branches, as it helps Sims to randomly get Inspired, which can stack with other bonuses to get the Very Inspired. Taking a Thoughtful Shower is one means of getting Inspired before work, as is 'Browse Art' on the Computer. If you have Outdoor Retreat, a 6h Inspired Moodlet can be attained from Cloud/Stargazing and is one of the best means of making a Sim inspired at time of writing. Here are the requirements of the first few levels, before we discuss the individual Career Branches:
Culinary Career Levels 1-5
| | | | | | | |
| --- | --- | --- | --- | --- | --- | --- |
| 1 | Assistant Dishwasher | $15/hour | Fri-Mon, Wed, 4PM-1AM | $135 | Prepare Food or Mix Drinks. | Nothing. |
| 2 | Head Dishwasher | $16/hour | Thu-Mon, 4PM-1AM | $144 | Prepare Food or Mix Drinks. Reach Level 2 Cooking | $334, Corporate Chic Countertop |
| 3 | Caterer | $26/hour | Thu-Mon, 3PM-11PM | $208 | Prepare Food or Mix Drinks. Reach Level 2 Mixology | $368, Stainless Steel Auto-Pot |
| 4 | Mixologist | $35/hour | Fri-Mon, 6PM-2AM | $280 | Prepare Food or Mix Drinks. Reach Level 3 Mixology and Cooking | $515, Umber Kitchen Sink |
| 5 | Line Cook | $43/hour | Fri-Mon, 2PM-10PM | $344 | Prepare Food or Mix Drinks. Reach Level 4 Mixology and Cooking | $556, Corporate Chic Counter Island, New CAS Parts |
Chef Career

10 Million Views! My YouTube channel has grown a lot the last 6 months. I now have over 125 videos on Youtube and am nearing 100k subscribers. I'd like to invite people to check out my content and, if you like what I'm doing, subscribe!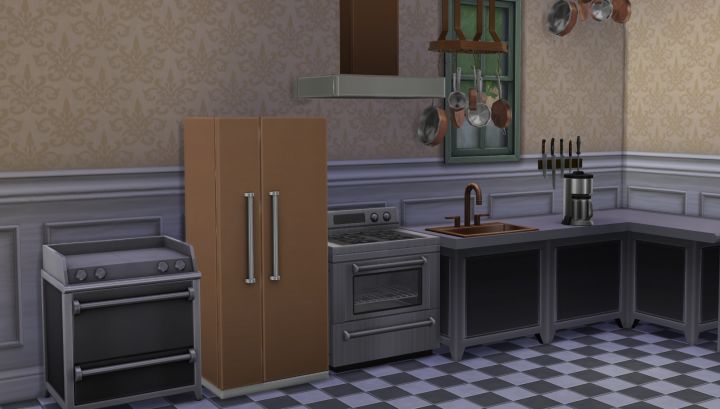 Chef Career Rewards
This Career features higher pay than Mixologist, and you'll get one of the best Refrigerators in the game, free. If you select this Career, be sure and take the Master Chef Aspiration from the Food Category. Level both Cooking Skills by making meals over and over. The experience gains for making higher level dishes are huge, so leveling will not be an issue for you - especially with the Inspired Moodlets put off by the Reward objects.
Chef Career Branch
| | | | | | | |
| --- | --- | --- | --- | --- | --- | --- |
| 6 | Head Caterer | $52/hour | Fri-Mon, 3PM-12AM | $468 | Prepare Food. Reach Level 6 Cooking, Level 2 Gourmet Cooking | $691, Positronic Pro Magnetic Knife Rack |
| 7 | Pastry Chef | $104/hour | Thu-Mon, 12PM-5PM | $520 | Prepare Food. Reach Level 7 Cooking, Level 4 Gourmet Cooking | $933, Heavy Dutiest Pot Rack, Professional Ceiling-Mounted Pot Rack, Ceiling Pot Rack - Oval |
| 8 | Sous Chef | $131/hour | Thu-Mon, 8PM-2AM | $786 | Prepare Food. Reach Level 8 Cooking, Level 6 Gourmet Cooking | $1306, Icebox of Steel by Krampft Industries, Write Cook Book ability on Computer |
| 9 | Executive Chef | $253/hour | Fri-Mon, 5PM-11PM | $1518 | Prepare Food. Reach Level 10 Cooking, Level 8 Gourmet Cooking | $1959 |
| 10 | Celebrity Chef | $410/hour | Fri-Mon, 12PM-6PM | $2460 | Prepare Food. Go to Work! | $3037, Discretion Stove Hood, Pro Performance Range Hood, The Obelisk, Pancake Pro Free-Standing Griddle, New CAS Parts |
Mixologist Career
The Ideal Mood for this Branch is Inspired, as stated earlier. All Career Rewards here give off Emotional Auras that help your Sim to be Inspired, which helps them make high-quality Drinks. Additionally, you'll get one of the best Mixology Bars in the game. Level Mixology by practicing bar tricks once you've got a few levels - it's much cheaper and more time-efficient than mixing drinks. Practice your Sim's Charisma by using a mirror to 'Practice Speech' while Confident (brush teeth), and you'll level quickly.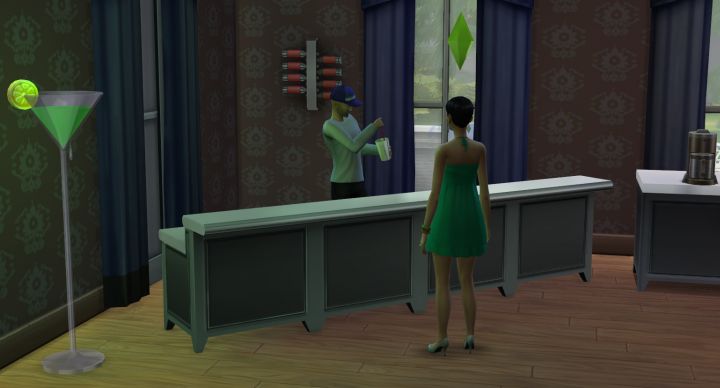 Mixology Career Rewards
Mixologist Career Branch
| | | | | | | |
| --- | --- | --- | --- | --- | --- | --- |
| 6 | Head Mixologist | $45/hour | Thu-Mon, 6PM-1AM | $315 | Mix Drinks. Reach Level 5 Mixology, Level 2 Charisma | $691, Captain Rodrigo de Pablo Cask |
| 7 | Juice Boss | $64/hour | Thu-Mon, 7PM-2AM | $448 | Mix Drinks. Reach Level 7 Mixology, Level 4 Charisma | $1907 |
| 8 | Chief Drink Operator | $111/hour | Thu-Sun, 4PM-12AM | $888 | Mix Drinks. Reach Level 8 Mixology, Level 6 Charisma | $2559, Vinoteca Bottle Rack, Write Bar Guide ability on Computer |
| 9 | Drinkmaster | $166/hour | Thu, Sat-Sun, 2PM-12AM | $1660 | Mix Drinks. Reach Level 10 Mixology, Level 8 Charisma | $3916, Lemonade on a Sunny Day Torchiere |
| 10 | Celebrity Mixologist | $197/hour | Thu, Sat-Sun, 12PM-10PM | $1970 | Mix Drinks. Go to Work! | $4984, Bar Setters Bar, New CAS Parts |
How You Can Support The Site and Channel

If you like my sites and
Youtube Channel
, consider supporting me on
Patreon
to help me to continue. If you'd like to support my guides in another way you can use our
Amazon link
for your next purchase (if in the US). We also offer a
paypal donate link
so you can contribute directly.
Back to The Top
Check Out My Youtube Channel!
We now have a Youtube Channel with over 50 guides in video format to go along with the huge site I've already created. Check it out and consider subscribing if you like my style.
Comments (13)
Topic:
http://carls-sims-4-guide.com/careers/culinary/
Regular
Lauren
Why is the phandom everywhere! Im not complaining mind you..

New
Lolz
If it were only like that...

New
Zipity
Just so you know, when making drinks you can sell the ones you make through your inventory sell option. You may break even but sometimes they sell for twice as much or more than what you spent to make them, and if your sim drinks them you can still sell the empty glass for the same price as a full one!
New
Echo
Similarly, you could spend about 1400 simoleons to get the Nano Touchless trash can that can give you money everytime you give it something, though you do have to wait for a few seconds after using it. In the long run its really useful.
Admin
Playalot
This career is part of the base Game 'The Sims 4'.
New
Lolz
I LOVE this game!! Anyone agree with me?

Admin
Playalot
No, there is no way for one sim to complete both branches of the same career.
New
Julinya
Admin
Playalot
I agree. I think there is a way with mods, not sure tbh as I haven't tried but in a vanilla game you are stuck with one career/one branch.
Admin
Playalot
That would be such a great option, a reward that lets your sim change branches etc.

New
Julinya
yeah i know right!

New
Lollipops
I wish I was good at the sims 4 xD
This is why I came to this guide! Lol
Awesome guide, btw.

Admin
Playlot
Not just you, the longer your sim is cooking the more of the daily task will be filled. I think it is apple pie that also takes some time to cook and can fill quite a bit of the daily task, not all of it though from memory - it's been a while since I've played the Culinary Career through.
New
Mitz
Well, do you think he should try to set a guidelines for how long meals take in the cooking guide? very short, short, medium, long, very long? something like that?
personally i highly recommend that so people who want to cook fast meals can do such, and people grinding the cooking skill can choose the very, very, very long meals.
hint: lobster thermidor is one of my top picks right now for cooking daily tasks.
Admin
Playlot
Not sure if it is something Carl might want to include in his guide. But I'll let him know you asked. Often things like this are better left for players to explore the content and find out for themselves like you did.

Regular
Sketch Elder
Quickest and cheapest way to complete the daily task is to Make Drink/Water on a bar. You'll have to do it 3 times but it goes very fast, since your Sim is just pouring water, and it doesn't cost anything. This will work for the basic career and the Mixology branch. Haven't tested whether it works for the Chef branch.
Admin
Playlot
Yes, this happened when the simming community asked for water to be added to the bar menu.

Seems a bit weird but water is free so..hey, each to their own!
New
Ingvar
making food takes longer, but then your sim will have food for a few days
Admin
Playalot
The first two levels of the career seem to have different hours now but at L3 they seem the same. Without playing through the first two levels I can't tell if the hours of work text is showing incorrectly or if the hours of work have actually changed. Thanks for pointing it out, we'll get onto it!
New
Ingvar
making food instead of drinks may take longer, but then your sim will have food for a few days. It's good to do it while doing food skills and mixology skills
Are you sure you want to report it?
Share a link to this comment
Star Wars in Sims 4

We now have a page on The Sims 4 Journey to Batuu.
It's not what I would have hoped for in a Star Wars Game Pack so far.
Secrets and Other New Stuff
Support Us

Readers who use adblock or those who'd like to thank me for my efforts can now pledge $1/$5 monthly via Patreon. This helps a lot with server costs and provides some stability for my business.
Super Sim Checklist + Other News
Let's Play Playlist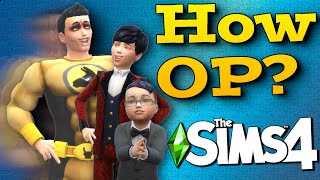 New I now have a guide to Making Super Sims in The Sims 4. Look for a text version within the next 72h. It won't have THAT much more info but it will help out as a checklist.
This was inspired by a series, "Let's Play a Super Sim" in which I start at toddler and gradually take on the major bonuses. Here's a link to each part for people who are interested. You can also see the Let's Play as a Playlist on Youtube.
Discover University Expansion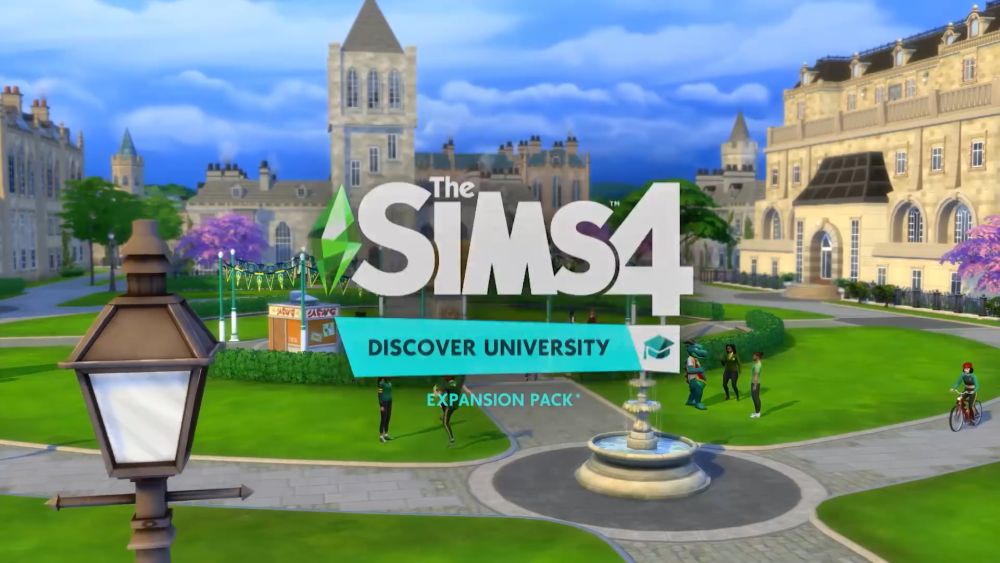 The Sims 4 Discover University has been announced for November 15 for PC/Mac and December 17 for Xbox and Playstation 4 consoles. Click to learn more about the pack, see my summary of the livestream or read our FAQs below.
Other Guides to Discover University:
New Lot Traits: Study Spot and University Student Hang Out
New: Discover University FAQ: Gameplay Features
New Video The Sims 4 Discover University Gameplay Tips Video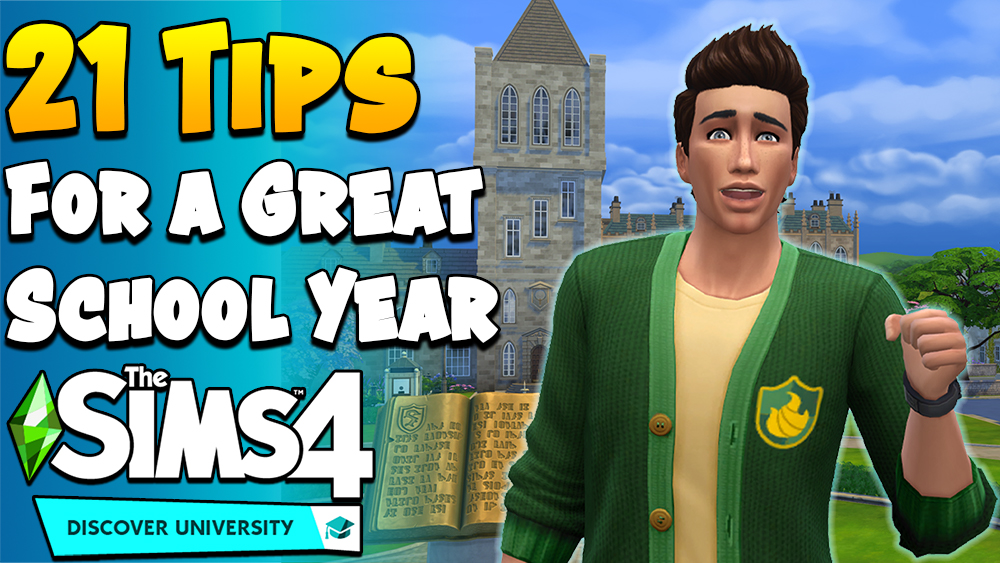 More videos coming soon!
Realm of Magic