The Sims 4 Hidden Area:
Finding Sylvan Glade
There are two hidden areas included in The Sims 4, one in each World - The Forgotten Grotto in Oasis Springs, and Sylvan Glade in Willow Creek. All Sims may enter Sylvan Glade with no special requirements, while the other requires max Handiness. Once you've unlocked these areas, you can easily return to them at any time without having to go through all those steps - just travel to the neighborhood and head right in!
Video Walkthrough
Here is a video walkthrough for Finding Sylvan Glade. Watch it here or follow the link to subscribe to our channel for content notifications.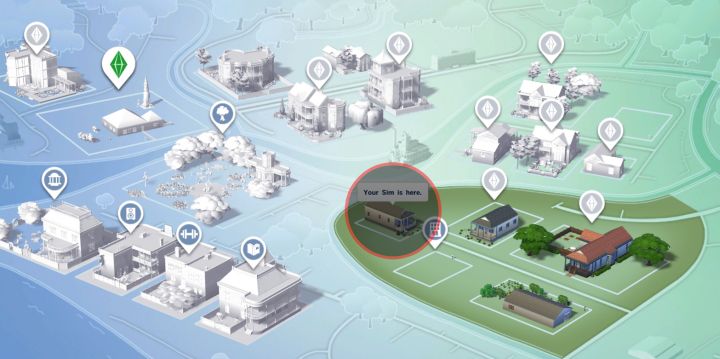 Where to find Sylvan Glade in Willow Creek
Hidden Area: Sylvan Glade
Travel to Crick Cabana in Willow Creek, above, and look for the big, mystical-looking tree in the Screenshot below.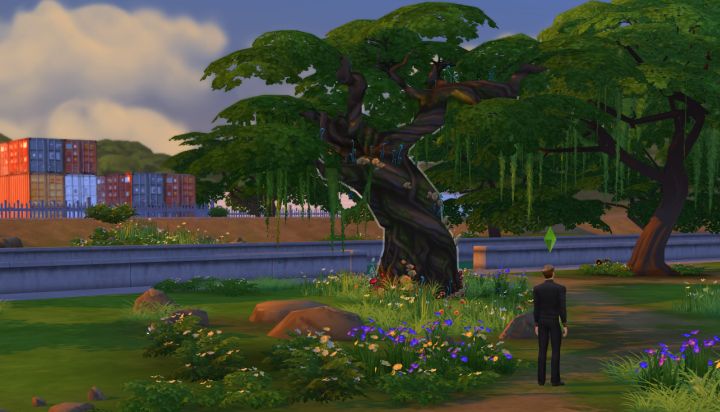 Water, then talk to this Tree to enter Sylvan Glade
View the Tree a couple of times, then the Water option should pop up. After watering it a few times, I had the option to 'Chat about Roots', then 'Compliment on Leaves' and finally, 'Explore'.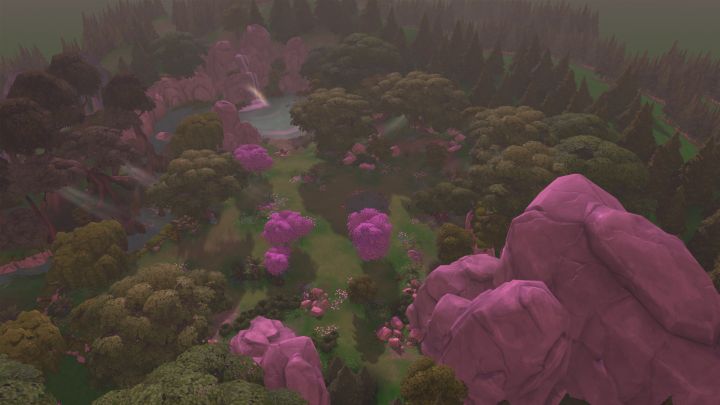 Click to Enlarge. A beautiful view of Sylvan Glade
From there, you must again make the right choices, but get as many tries as you like. Select Follow the Sound, Travel Downstream, Enter the Mist, Travel to Glade.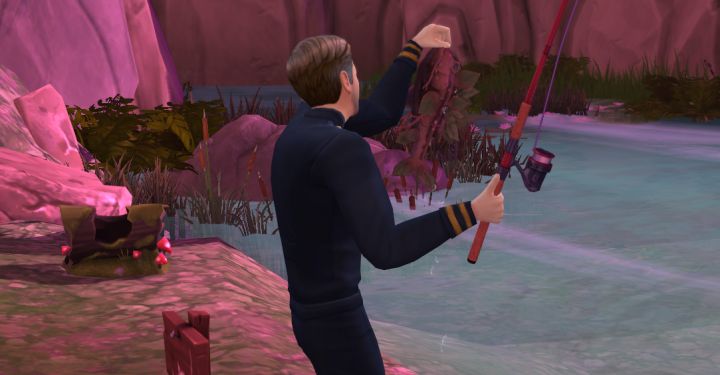 Catching a Treefish in The Sims 4's Sylvan Glade Hidden Area
Now you are in a reliable place to catch a valuable and rare Treefish! There are also Plants you may not have, and places to search for Frogs and Dig. I am sure the spawners in the Glade are more likely to spit out rare collectibles, just like those in the Grotto.
How You Can Support The Site and Channel

If you like my sites and
Youtube Channel
, consider supporting me on
Patreon
to help me to continue. If you'd like to support my guides in another way you can use our
Amazon link
for your next purchase (if in the US). We also offer a
paypal donate link
so you can contribute directly.
Back to The Top
Quick Links
Check Out My Youtube Channel!
We now have a Youtube Channel with over 50 guides in video format to go along with the huge site I've already created. Check it out and consider subscribing if you like my style.
Share Tips and FAQs
(40)
Our Sims 4 Community is the place to go for faster answers to questions and discussions about the game. Use the form below to share your own experiences and provide helpful tips to other readers. We are not affiliated with EA and cannot make changes to the game, nor fix bugs.
Support The Site via Amazon
Thias
do u have to live there or can u just visit the place?... I kinda not wanna move
23rd July 2015 5:12pm
Ash
No you don't its just like visiting the gym.
27th July 2015 8:27pm
Leah
Can you live there?
13th August 2015 11:36pm
Bob
If you use the bb.enablefreebuild cheat then you can build a house there and live there if you really want to. I did it with my own sims, it was fun

29th December 2015 1:26am
River Melody
How were you able to move into the house? I made one but I can't seem to get my sim to move into it.
28th January 2016 8:58pm
Playalot
Your sim can't own the lot but can basically live there in the same way you can live above a retail shop. Your sim will still need to own a lot in one of the other 'regular' worlds.

29th January 2016 6:12pm
lulumarini
no its just a visiting place I think


22nd August 2015 3:17am
jeskkb
this is g8 thx

13th October 2015 11:45am
Eve
Can more than one sim travel there at once?
15th November 2015 10:47am
Autumn
Yeah; get a sim to the grotto and click on your cell phone and choose "invite sim to hangout at current lot" then choose what sim you want and depending if they're busy or not, they'll turn up.
19th November 2015 5:47pm
Floof
Well, you can have one sims travel to the Glade, and then if you want another sim from your household to come, then click, "Bring Sim Here" as she click the arrow next to their icon. :3
4th June 2016 1:18am
Sasha
Anyone know anything about the red eyes that appear ?!
29th December 2015 10:24am
Playalot
They are a special effect, add to the atmosphere of the Glade.

11th January 2016 4:10pm
miks
I noticed the plants there grow fast, I think mostly after I communicate with them, but I can't seem to harvest from them, only take microscope samples. Is that because of my gardening skills, or because you can't?
Did catch some awesome fish, though

18th February 2016 2:09pm
Playalot
It can take many sim hours, days even, for certain plants to become harvestable. If your sim has L5 gardening skill then he/she can take a cutting before the plant becomes harvestable which makes the waiting much shorter. All of the plants there can be found in other worlds too which might be easier to wait for them to grow when you have more facilities. Or if you have Outdoor Retreat you can set up a camp in Sylvan Glade while you wait.
The
Gardening Guide
has a table with how many sim hours it takes plants to mature.
18th February 2016 6:59pm
Brooklyn
after i watered the trees a couple of times the explore thing just popped up

16th May 2016 6:23am
CookieMonster
I can't seem to get a home there. Have any tips?

4th June 2016 3:07pm
playalot
In general game play this lot is only for visiting or camping over night if you have Outdoor Retreat. if you want to build there you will have to use the building cheat: bb.enablefreebuild
Cheats Guide
Building Guides
4th June 2016 7:43pm
Katie
Ok so I'm trying to get to Sylvan Glade and, and a sim family, the Langstons or whatever, are living in the house that is the cabana.. Can I still go there to see the tree?
22nd July 2016 2:56pm
TheEeveeLovers
Yes, because it still worked for me and a family was there.


29th May 2018 3:36pm
Hanne
I can't find any plants there

1st January 2017 5:42am
Playalot
It takes a while for plants to spawn into newly visited areas in the game. Keep your sim there for a while and then eventually you will see small shoots appear that will grow into the plants.
2nd January 2017 3:47pm
Lilyrd11
Hi, before I knew about Sylvan Glades I bulldozed Crick Cabana because I was completely changing Willow Creek. I have tried looking in the gallery for it, but none seem to have the tree. Is there any way that I can still unlock it?
15th June 2017 11:04pm
Sydni
The tree isn't actually on the crick cabana lot. You just visit the lot that use to be crick cabana in your game. Once loaded, the tree is in the land to the right of crick cabana. The land that cannot be changed by simmers. The tree has flowers all over the trunk and you can't miss it. View it a few times and more options will pop up. Water it and chat with it, then explore it when it gives you the option to.
16th June 2017 8:11pm
Ririrea
Have you ever take a photo and see a dwarf in it? It's freak me out
18th August 2017 10:24am
Join in: