The Sims 4 Seasons Patchy
A Scarecrow that Helps You Garden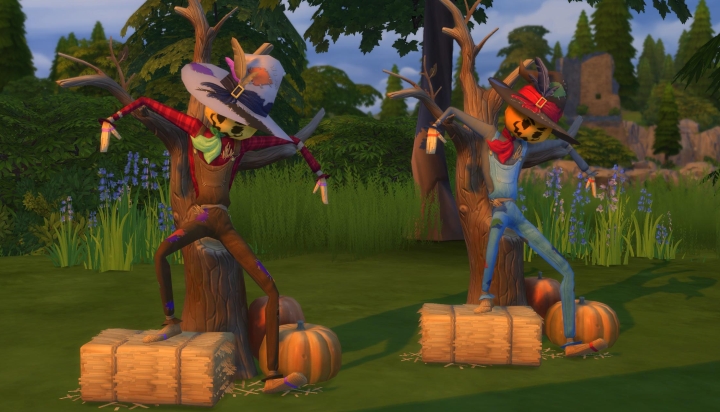 A new feature of The Sims 4 Seasons is a unique object called, 'Patchy the Straw Man'. While he appears to be a normal scarecrow, there are a few unique features about patchy worth noting. This guide will cover Patchy's abilities and how you can make the most of your scarecrow.
Befriending - Patchy Comes to Life

10 Million Views! My YouTube channel has grown a lot the last 6 months. I now have over 125 videos on Youtube and am nearing 100k subscribers. I'd like to invite people to check out my content and, if you like what I'm doing, subscribe!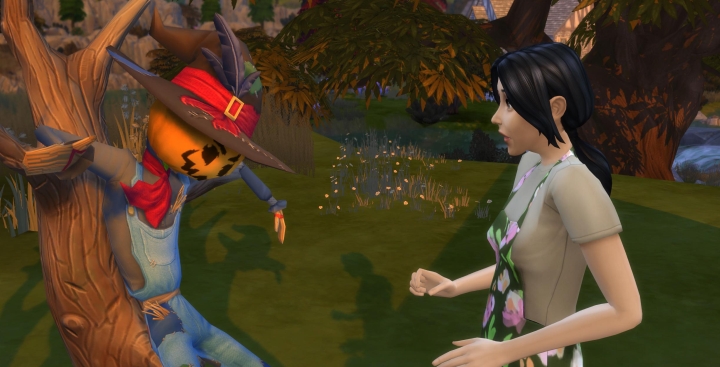 Buy the scarecrow from Outdoor Activities for $450. He's worth the investment in my opinion, and you can always get rid of him later. If you talk to Patchy around 6-12 times, you'll become his friend. Simply queue up a number of interactions under talk to scarecrow, and you'll successfully befriend Patchy. You can tell it's worked if you see, "Ask for Gardening Tips" when you click Patchy, also a notification that you've received a scarecrow outfit for Create-a-Sim.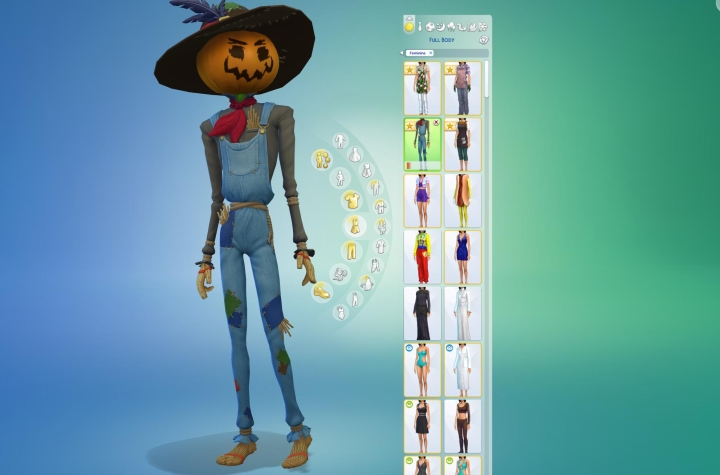 You'll receive a scarecrow costume (and notification) when you've befriended Patchy the Straw Man.
Once he's your friend, Patchy will sometimes come to life and help with the garden. He can do a number of things, but won't use the shower or sleep in your house. He's not a rude guest. His AI prefers any gardening work that needs to be done.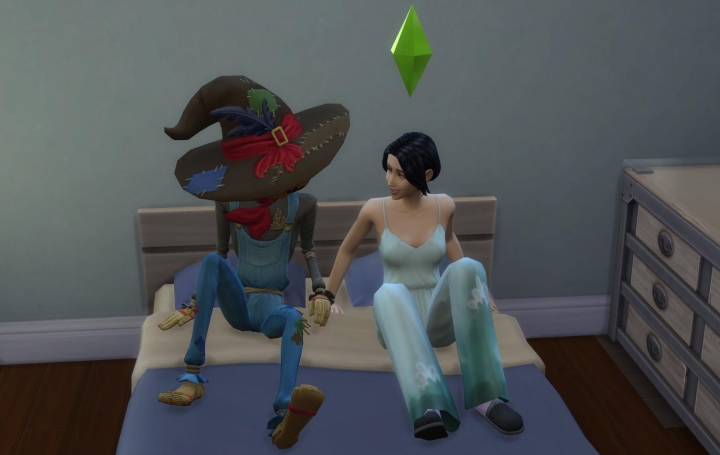 You can woohoo patchy, but can't take it much further than that.
Patchy will visit for about 5 hours when he does. This gives you time to interact with Patchy in a more meaningful way. Patchy can become a great friend for your Sim While you can Wooohoo Patchy and make him your boyfriend, I had difficulty getting him to move in without cheating. Even at full friendship and romance bars, the option will not come up. If you want Patchy to move in, you might have to do add to family via testing cheats. This should work. Having a baby with Patchy results in a normal human baby, not some cute little straw guy.
Other Abilities: Gardening and Seeds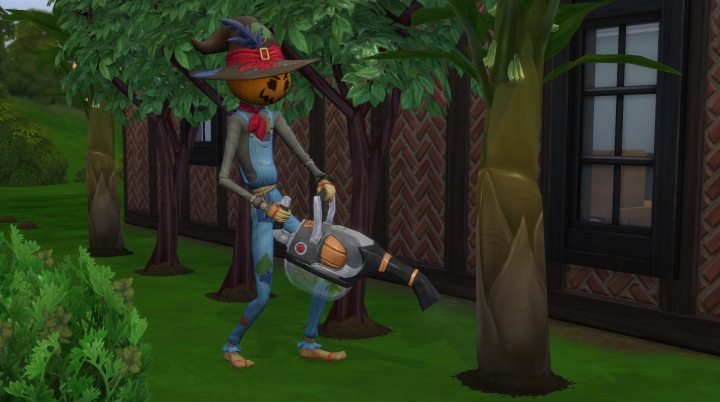 As stated, Patchy has a preference for gardening. The Scarecrow is an experienced gardener and you can Ask for Gardening Tips every 12 hours. This gives a big chunk of experience to your Sim. Additionally, there is a 'Check Pockets for Seeds' interaction which might help your Sim complete the Plant Collection (Gardening). Your Sim will search through Patchy's pockets and produce some random seeds that can be used to start plants. Just might give you something missing from your collection if you use it regularly. This ability is on a 3-hour cooldown.
Even with multiple copies of Patchy, you can only use the gardening tips and search for seeds one time. The cooldown is global and applies to every Patchy. There isn't really a benefit to multiple Patchy's as far as I can tell, but with a massive garden it might provide more more chance for him to come to life and take off some of the work load.
As I said, Patchy will return back to the tree after about 5 hours. This is a limitation of the magic that brings him to life, I suppose. If you fall in love with a scarecrow, you've got to get used to him taking off right in the middle of a conversation.
Seasons Expansion Guides
Seasons Cheats
Expansion Features
Weather Machine
Patchy the Straw Man
Beekeeping
Father Winter
Scouting (Children/Teens)
Flower Arranging Skill
Gardener Career

How You Can Support The Site and Channel

If you like my sites and
Youtube Channel
, consider supporting me on
Patreon
to help me to continue. If you'd like to support my guides in another way you can use our
Amazon link
for your next purchase (if in the US). We also offer a
paypal donate link
so you can contribute directly.
Back to The Top
Check Out My Youtube Channel!
We now have a Youtube Channel with over 50 guides in video format to go along with the huge site I've already created. Check it out and consider subscribing if you like my style.
Comments (13)
Topic:
http://carls-sims-4-guide.com/expansionpacks/seasons/scarecrow.php
New
mariemdover
Senior
Playlot
Apparently this is just a part of the game play surrounding Patchy. A number of simmers have experienced this, I suggest buy a new Patchy.
New
Erika S
Patchy's stump/hay bales got struck and turned to a pile of ash during a crazy Summer lightning storm last night. (My rocketship also got burnt to a crisp, $5000 to bring it back to usable conditions).
Patchy still came out, and went back to his ash pile later on. Can't do any interactions with the pile of ash.
I'm really annoyed by the weather right now.

I have also changed Patchy's everyday outfit to different things. I regret that and would like to change it back, but his normal outfit is not in CAS. PS - when Patchy goes to woohoo in the rocket, he's just the cute naked bald guy in the spacesuit
Senior
Playlot
No although maybe! If you discover anything let us know!

Senior
Playlot
No, this is an ability for all sims once they unlock enough skill levels in the gardening skill. (L6 I think). The area of effect weeding 'hoover' is not an actual object though, it never appears in the sims inventory - it is just the animation the sims use when weeding an area of effect i.e. more than one plant at a time.
New
faythenme
So if my Sim is a level 10 gardener and I choose weed he will use the weed eater? Thanks I'll give it a try.
Admin
Playlot
Yes, the area of effect weeding is unlocked way before L10
Admin
Playlot
Have you tried shift-clicking and resetting him? Enable 'testingcheats on first'. Maybe traveling away from the lot (without patchy) and back again will rest him back to his stump.
Regular
Liz
Yes. But reset has t been working. It I just read they released a patch today that fixed this issue and now you can finally reset sims again. So I'm gonna try tomorrow after work.
Admin
Playlot
Exactly which is why I suggested try that now.

Sadly Patchy is a bit glitchy so you may need to buy another and delete the original one.
New
Jipee
Does anyone know of a working relationship cheat for patchy? I adopted two strays and patchy hates them so when I'm around I build a good friendship with him but when I'm at work and he is around my pets reset that work and he ends up with a negative rating


it funny but so annoying because it resets all my efforts.
Admin
Playlot
I haven't tried any relationship cheats but I assume you've tried the normal relationship cheats?
Guide to Relationships
Scroll down to the heading: Cheat to Make Friends in Sims 4 to find the cheats
New
Wonder Witch
i love patchy!! ever since i read about him here, i didnt hesitate to buy him. i always wait for him to come to life which is around noon on my game time (not sure if this the same for everybody) and watch him do his thing. i fell in love with him when he took care of my baby while my sim was doing the gardening lol he's like an instant butler in my household and i love it! i just dont like it when my sim is watching tv then he joins and abruptly changes the channel to cooking.

New
juanito valencia
ummm you can turn him into a vampire don't know the repercussion, some one should research this more
Regular
Libby
Is there a way to completely turn Patchy human without it causing a mess of issues? I have saved him as his own household and moved him into a house, but you can't go into build/buy mode while playing the household. I want to have Patchy as a Sim in my world. Thanks.
Admin
Playalot
No, their traits are random so maybe delete that one and buy a new one if you are getting tired of the klepto trait.
New
rei
Does anyone know if his preference for gardening stays if you add him to family with cheats? I'd like to have him around full-time in my family of 2, but I have a massive garden and could use all the help I can get (the contracted gardener is an idiot)
New
Eileen Parker
Patchy's Pocket
Cowplant Berry
Bonsai Shrub
6 MAGIC BEANS: Angry, Confident, Flirty, Playful, Uncomfortable & Sad
TREES: Avocado, Pear, Growfruit, Pomegranate, Cherry
BUSHES: Rose, Christmas Rose, Black Bean, Blackberry, Strawberry, Tomato
PLANT: Dragon Fruit, Orchid, Green Pea, Mushroom, Potato, Onion, Trash
FLOWER: Lily, Tulip, Snowdrop, Death
Let me know if you got something else
New
Lost
My patchy was off his stump and I deleted it not realizing he wasn't there. Now hes walking around and I cant get rid of him. Buying a new stump just brings another patchy. He wont leave the yard. I've had him get struck by lightning twice. Hes still alive. Cant click on him in build mode to delete him. How do I get rid of him?
Are you sure you want to report it?
Share a link to this comment
Nifty Knitting & Eco Lifestyle Guides
Sims 4 Packs & DLC
Support Us

Readers who use adblock or those who'd like to thank me for my efforts can now pledge $1/$5 monthly via Patreon. This helps a lot with server costs and provides some stability for my business.
Super Sim Checklist + Other News
Let's Play Playlist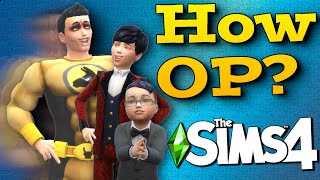 New I now have a guide to Making Super Sims in The Sims 4. Look for a text version within the next 72h. It won't have THAT much more info but it will help out as a checklist.
This was inspired by a series, "Let's Play a Super Sim" in which I start at toddler and gradually take on the major bonuses. Here's a link to each part for people who are interested. You can also see the Let's Play as a Playlist on Youtube.
Discover University Expansion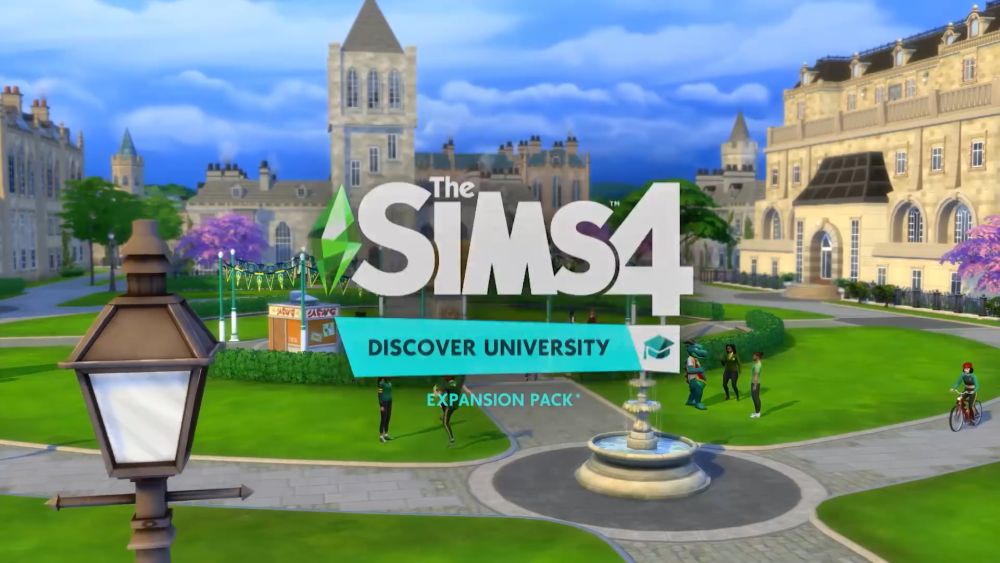 The Sims 4 Discover University has been announced for November 15 for PC/Mac and December 17 for Xbox and Playstation 4 consoles. Click to learn more about the pack, see my summary of the livestream or read our FAQs below.
Other Guides to Discover University:
New Lot Traits: Study Spot and University Student Hang Out
New: Discover University FAQ: Gameplay Features
New Video The Sims 4 Discover University Gameplay Tips Video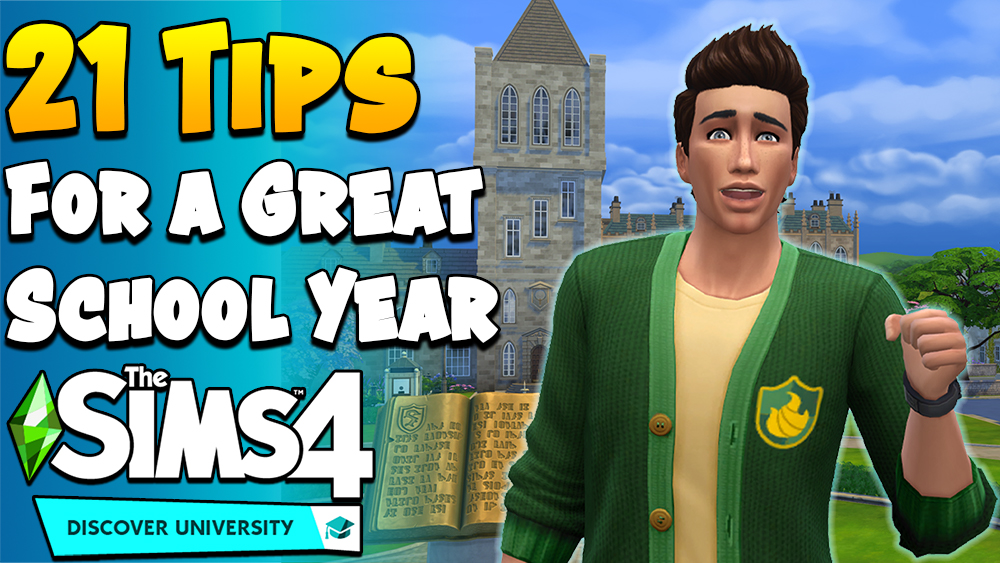 More videos coming soon!
Realm of Magic