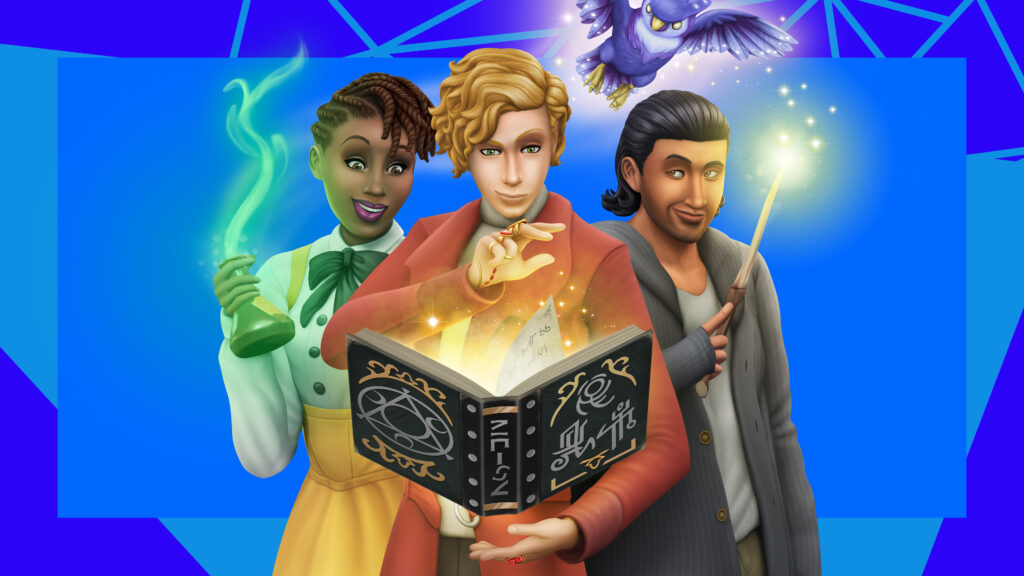 The Realm of Magic Game Pack releases on September 10, 2019 for PC and Mac. Console players will find it available a bit later, on October 15. The new pack features several new additions:
Spellcasting – 24 new spells across 3 magical disciplines
Alchemy – 15 potions can be crafted
Glimmerbrook and Magic Realm – Two new locales. Five standard lots in Glimmerbrook, 1 very large lot in Magic Realm (editable via cheats)
Brooms – a new mode of transportation
Familiars – Animal companions that fly around your Sim, providing protection and passive bonuses.
Magical Build/Buy items, like a functional Cauldron
Check back for our coverage of the developer livestream where we'll learn more about all of these features. I'll be covering the stream to give you a great, concise summary within a day of its posting. In the meantime, we'll publish things we learn here on the frontpage.