The Gourmet Cooking skill is the answer. Seriously. You know, that skill that you never have your sims learn because who can be bothered, right? Well, turns out is more useful than you probably think. Specifically, the Epic Meal moodlet that unlocks at L7 of the Gourmet Cooking skill.
The Epic Meal moodlet reduces hunger decline by 20% for the duration of the moodlet which makes a noticeable difference. Basically, it means that Hunger hardly decreases at all for that 6 hours that the Epic Meal moodlet lasts. So, your sims stay full with an almost nonexistent hunger decline for 6 hours. That's 6 hours of being full and with the added bonus of a Happy +3 mood.
This is a huge help for sims as a normal part of your game play, good for working sims who disappear off-lot into a rabbit-hole career, great for an active career and for taking your sims out and about off the home lot as they will stay almost completely full and happy for 6 hours. Then only once the moodlet goes does their hunger start to decline at the usual rate.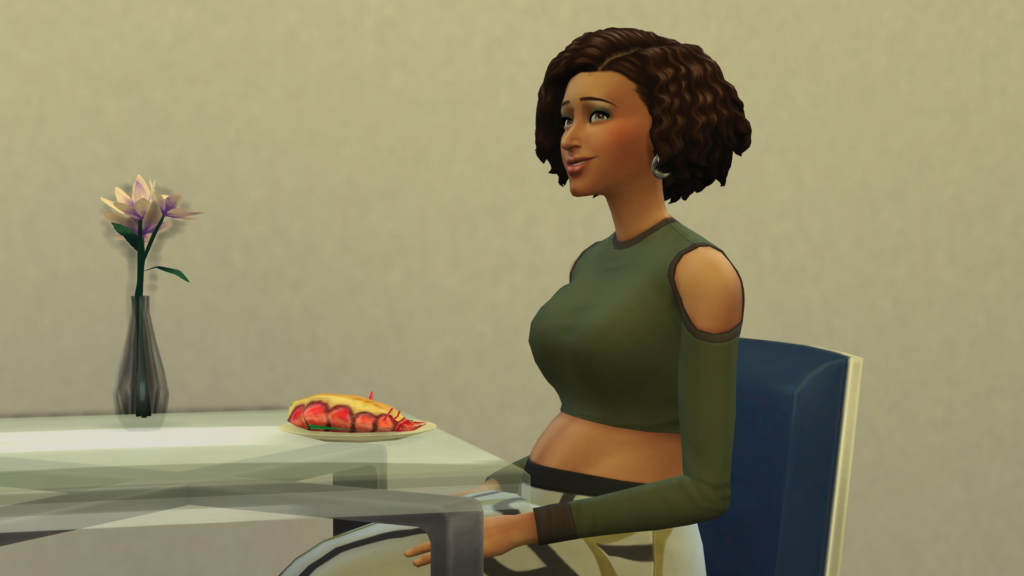 The best use of this Epic Meal moodlet must be managing your pregnant sims needs. A pregnant sim will stay full for those 6 hours of the moodlets duration with only a very slight drain on the Hunger bar allowing you to manage their Bladder and Energy needs much easier.
Leveling up Gourmet Cooking skill is easy and if you do it right, it wont take much more than a sim day. To start you'll level up the Cooking Skill to level 5 where the Gourmet Cooking skill unlocks. Do this by always choosing the highest level food type each time, using the Homey Lot Trait and by keeping your sim Very Inspired.
Easy methods for staying Very Inspired is to Cloud Gaze and then have a few seashells around the kitchen with their auras enabled. These methods are pack dependent (Outdoor Retreat and Island Living) but there are many items in the game and many other methods for getting and staying Inspired. Once your sim hits Level 7 of the Gourmet Cooking style any excellent gourmet recipe will give the Epic Food moodlet. Once your sim has the moodlet don't eat another meal of lesser quality or the Epic Meal moodlet will go and your sims Hunger drain will start again.