The Sims 4 Discover University FAQ
Frequently Asked Questions and Answers about the New Expansion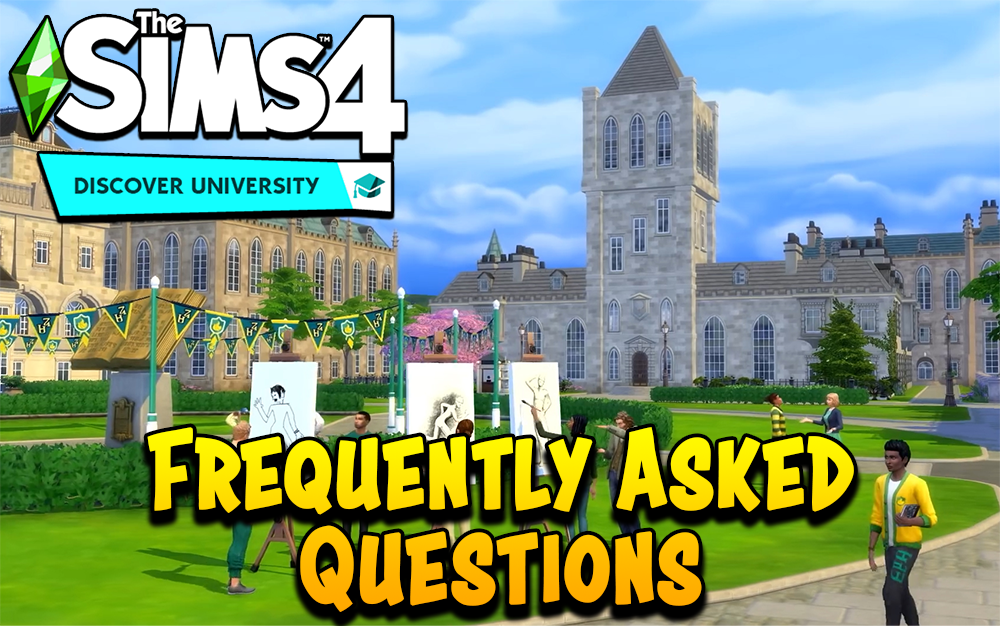 Discover University releases November 15 for PC and December 17 for Xbox One and Playsttion 4 consoles.
The Sims 4 developers held a Q&A session with Game Changers and have provided us a lot of details about how systems work in Discover University. I've directly taken a few of those answers and reworded/added my own based on things I learned from the gameplay livestream, in order to help people decide if this is an Expansion they'll want.
Other Discover University Guides
Attending University
How can my Teen prepare for University?
Teens can make themselves more eligible for distinguished degrees by getting good grades and earning skill levels. They can also apply for scholarships about a week before turning to Young Adults and can then enroll in University immediately upon age-up.
How do I pay for University. Does the Expansion include student loans?
Sims do have the option of taking out student loans, which have about a 5% interest rate. Failing to pay student loans' minimum payment may result in repossession of objects from their home. Sims can also apply for Scholarships, which can be skill, need (low income), and location-based among other factors.
Can I pay my way through school?
No, as it is a one-time payment at the beginning of the term. If you do not have enough money, you can take out a student loan. You could simulate paying your way through by saving up for school, just can't pay as you go. To some extent, this'd be more like real life anyway.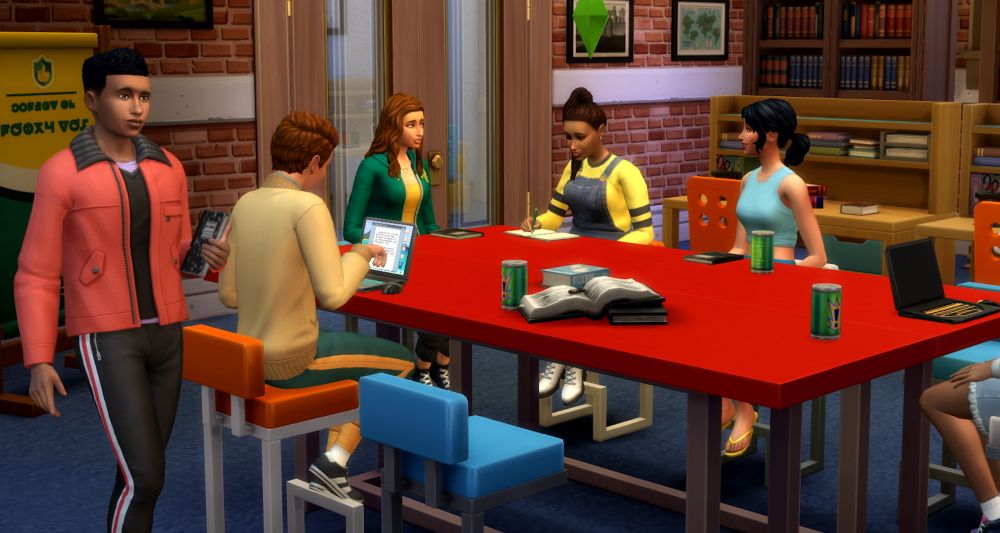 A student studying in Discover University.
How does applying for University work for Teens and Up?
Sims can start applying to universities from about a week before they age up into a Young Adult all the way up through Elder. Your Sim's application goes to both Universities and you may choose which University and degree to pursue once your Sim gets their acceptance letter. Sims will need to apply before they can enroll in University classes, but may be offered scholarships they didn't apply for if they are accepted into enough distinguished degrees.
Where do Sims live while attending?
You can choose to either live at home with your Sim's family (or on their own) and attend off-campus or choose to move into a dorm (University Housing flagged lot). Moving into a dorm will add on to the costs of tuition and may increase the amount of student loans you need to take out.
How long is a term or semester?
A term requires a Sim to complete 5 weekday classes. If their first day was a Monday, they'd be done on Friday. If you started mid-week, you'd be done on the 5th weekday.
How long does it take to graduate?
It takes 12 completed courses to graduate. A Sim can complete up to 4 core courses per term if they do not take an elective. Taking the max four classes, it would take 3 terms to graduate. It turns out electives do count toward the 12 you need. It can take up to 12 terms to graduate if you only took one course each term.
What's the difference between distinguished degrees and normal degrees?
Distinguished degrees have higher grade (high school) and skill requirements. Sims can be turned down applying for one. There's both a normal and distinguished degree for each type. What differs is which school offers the distinguished variant - Foxbury tends to have the tech and science degrees, while Britechester has the arts and literature type degrees.
Can I be a part-time student?
Yes. It's possible to choose how many classes you take, and you can attend from off-campus (in your Sim's family home).
Are there active classes or are they all rabbit-holes?
All classes are rabbit holes, but there are organizations on campus that provide some activities for Sims (such as the Art, Robotics, and Debate Clubs). Outside the classroom, Sims need to prepare term papers, presentations, and study in order to do well in a class.
Do we have homework?
Sims will have homework similar to high school, but also need to often complete some form of final project before the end of the term. This can be a presentation or term paper. You're provided a presentation board for the former, and can use it to practice. When your Sim writes a term paper, you'll have a general idea on its quality level.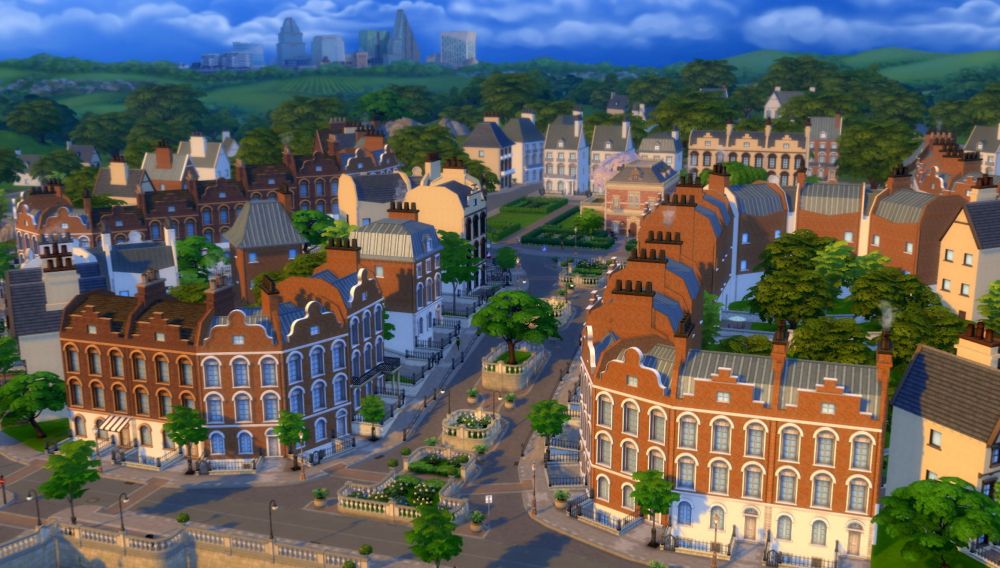 Players can live in the new town of Britechester like normal, or attend University there either off-campus or in a dorm.
What campus activities exist for students?
There are special University Organizations. Both Foxbury Institute and Britechester University have spirit clubs, to cheer on the school's sports teams. Additionally, Britechester has for example an Art Society that may gather for figure painting and Foxbury has a Robotics Society that may gather for bot competitions.
Do Sims age during University?
Yes, they age normally and time passes while in University.
What happens if I switch households (or play another Sim)?
Changing households while in University will see time pass normally, and the Sim will get average progress in their classes. The non-played student will need to be re-enrolled manually to resume progress toward graduation.
Can I romance professors?
Professors are regular Sims, so many of the things you can do can be done with them. You may have higher success asking for extra credit by being on friendly terms but no systems are present that benefit from a romantic relationship.
What do I get for graduation? Are there extra trait slots?
No extra trait slots, but Sims do get a trait indicating they are a graduate for each degree they completed. This will give them bonuses when joining career tracks that benefit from that degree. They'll start at a higher level (and may even select a branch from the get-go), get faster Paid Time Off days, and gain better work performance. Therefore, with a degree you can take more time off while also gaining promotions and overmax much faster than Sim who doesn't have a degree.
Can I return for another degree?
As long as your Sim's willing to pay or eligible for scholarships, you can return to University as many times as you like.
Can I switch degrees?
You can indeed switch degrees, but only between semesters (as far as I understand).
What happens if I do badly in University?
You can fail individual classes and need to take them again, and may be put on academic probation if you are doing poorly in all classes.
Does Lifespan Length Matter?
No. It will still take the same number of credits to finish a degree.
Can I have a job while I attend University?
Yes. The game lets you, but you will still be expected to be in class during work hours. But with careful selection, you might manage to do both (for example taking a part time job that is only in the evenings. The freelancer career was proposed as a good way to do side work while attending University as well.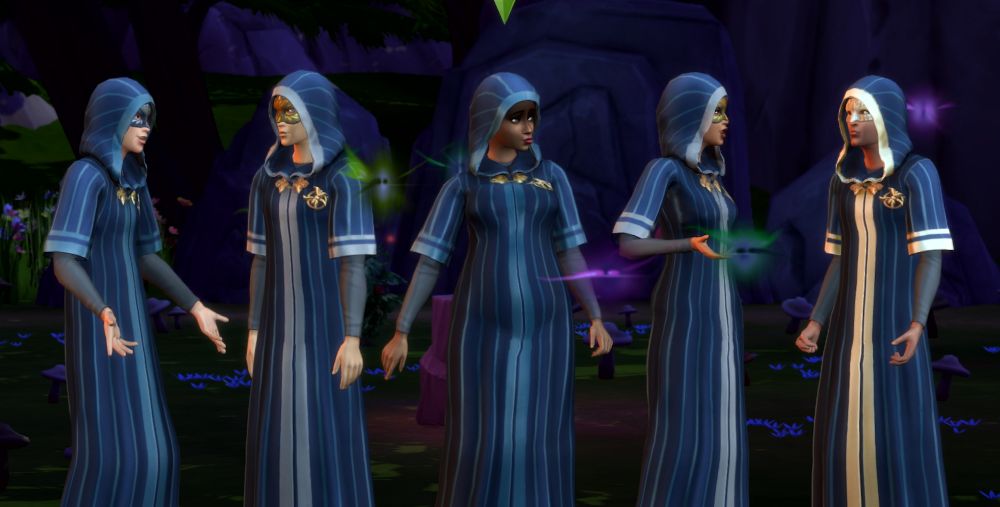 Britechester is home to a Secret Society.
Are there sororities/fraternities in Discover University?
No. There are no fraternities, but it's possible to create a dorm where every Sim is required to be in the same organization (such as robotics club) or be of the same gender.
Can my Sims get pregnant while attending University?
Your sims can get pregnant while at University, but if you're living in University Housing, you will be encouraged to move somewhere that you can better care for your child. This will not kick you out of the university classes, you will still be enrolled until the end of the term where you will be able to choose to enroll again or wait.
Dorms and Roommates
Can I build my own dorms?
Yes. You can reconstruct the penthouse level of the dorm buildings and customize everything inside, though University Housing lots have specific requirements. A penthouse-based lot would require a trash chute, for instance. In cases of making frat house type dorms, you need an appropriate number of beds for the amount of Sims who will live there and if tagged University Housing, only Sims attending that specific University will be able to live in the dorm. You can choose to make dorms sort of like fraternities, by making it male or female only and additionally require everyone to be in the same University Organization (like Robotics Society).
Can I Modify Dorms?
Only if there are no active Sims in the dorm. If you're willing to cheat, you can make modifications with bb.enablefreebuild cheat. The majority of dorm customization is done via live-draggable objects. There is a kiosk where you can purchase bicycles, microwaves, mini-fridges, and numerous decorative objects like rugs, pennants, and posters with which you can customize a dorm.
How does roommates work?
Roommates is a new feature with the pack and allows your Sim to put an ad out for a roommate. Applicants will show up and you'll be able to choose among them, or ask another Sim if they'd like to room up with you. Roommates pay a portion of the household's bill. Roommates are NPC's meaning they can't be controlled. Dorms make use of the Roommates system but it is not exclusive to them.
How many Roommates can I have?
Up to ten total Sims, though this doesn't relax the 8-sim household limit. If you have a full 8-Sim household, you can actually still have two Roommates.
Can my Sim's child (or pet) come live with me in the dorm (speaking of the toddler shown in the gameplay trailer)?
While Sims are free to visit the campus and dorms, for dorms specifically all students living in a dorm must be attending the same University. You'd need to stay in residential housing in order to have your Sim in the same household with their child. This is off-campus attendance. Similarly pets like cats and dogs can't live in the dorm.
World and Other Features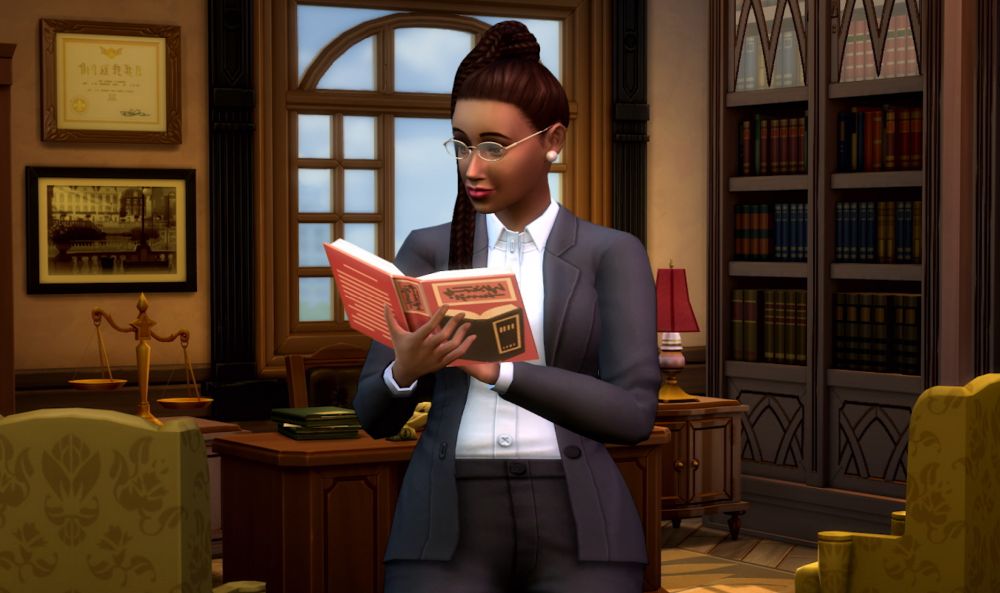 There are three new careers in The Sims 4 Discover University: Education, Engineering, and Law.
Are there any new traits or aspirations in this pack?
No, there aren't any new Traits. However, there is a new Aspiration in knowledge "Academic" which means a Sim wants to get a degree and a Career. I'm afraid it's more of a tutorial hand holding type but we haven't seen any details. Just those two things seems to imply it'll have basic, "enroll in University and finish a semester" type requirements.
Are there new Skills?
There is a robotics skill we know a good bit about (see its section below). A second skill also exists, "Research and Debate" which increases study speeds, presentation and term paper completion times, and the speed at which Sims read books. You can learn to convince others to do things and debate in the Debate Guild University Organization.
Can you live in Britechester without attending University?
Yes. You can make any of the lots into a residential lot in manage worlds and live there, and there are some existing homes to move into.
Are bicycles usable outside Britechester?
Yes. You can ride a bicycle anywhere, not just on campus at the University.
Are there features usable by Sims not attending University?
Sims can pursue the robotics skill, visit events on campus, and sit in (for a fee) on skill classes at the University. The roommates system can also be used when not attending.
Who can play Soccer?
There's a new soccer ball that children through elder can kick around by themselves or with other Sims. However, only Sims actively enrolled in University can participate in the soccer team after-school activity.
Are there new Lot Traits?
There are two new Lot Traits, but they are only of benefit to students. The Study Spot trait makes Sims less fatigued from studying and helps with skill gains. University Hang Out encourages student Sims to visit that lot and makes food and drink cheaper.
What are the new Careers in this pack, and do I need a degree to use them?
You do not need a degree in order to pursue the new Careers (nor any other Career, such as Doctor). The new careers are Education, Law, and Engineering and all three have two distinct branches mid-way through.
Are the new Careers rabbit holes?
Yes, but they can take advantage of the work from home mechanic based on what I've heard. It's not 100% confirmed, but was mentioned in the livestream.
What's this Secret Society?
A secret society gathering was shown in my summary of the livestream, but only briefly. They were gathering in the woods. When approached by the Sim, they told her it was a special gardening club meeting and left in a hurry. Sims who want to learn about the Secret Society might research it on the computer and go from there. We don't yet know what benefits there may be to being in this exclusive club. We do know that there are three ranks of the secret society, and you unlock their totally cool robes when you advance.
Robotics and Servo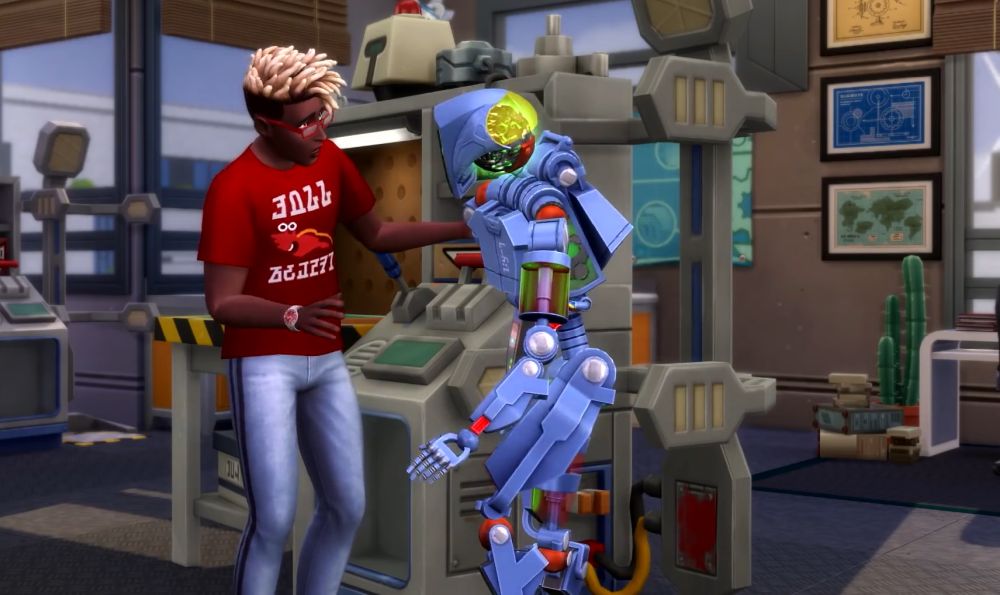 A Sim building a Servo unit, a special Robot that can join your household in The Sims 4 Discover University.
How do I learn Robotics? Do I need to attend University?
No. You don't need to attend University to learn the Robotics skill. You simply need begin working at the Robotics Workstation or to purchase a Robotics skill book.
What are the robotics arm and such that Sims are wearing in the trailer?
This is new robotics skill related wearable technology that helps Sims to craft faster and prevents injuries while working at the Robotics Workstation.
Does Servo take up a household slot?
Yes. Servo is basically a new life state, though a Sim needs to hit high level Robotics Skill in order to unlock it.
Can Servo woohoo in the shower?
That's not a good idea, given Servos should not get wet.
What are Servo's Motives (Needs)
Servo has both a durability and charge need, along with fun and social. They do not have hunger or bladder motives.
Can Servo attend University or Learn Robotics?
Servo is able to learn skills like a regular Sim, so you can make a robot army if you wish. They are a lot like a regular Sim in other ways and can additionally attend University. They don't discriminate, but might I recommend Foxbury Institute?
Can Servo Die?
Yes. Servo can die if left with 0 durability for some time. You get time to repair it, but failing to repair a Servo can result in him decaying into a junk pile.

10 Million Views! My YouTube channel has grown a lot the last 6 months. I now have over 125 videos on Youtube and am nearing 100k subscribers. I'd like to invite people to check out my content and, if you like what I'm doing, subscribe!
Other Discover University Guides
How You Can Support The Site and Channel

If you like my sites and
Youtube Channel
, consider supporting me on
Patreon
to help me to continue. If you'd like to support my guides in another way you can use our
Amazon link
for your next purchase (if in the US). We also offer a
paypal donate link
so you can contribute directly.
Back to The Top
Check Out My Youtube Channel!
We now have a Youtube Channel with over 50 guides in video format to go along with the huge site I've already created. Check it out and consider subscribing if you like my style.
Comments (18)
Topic:
http://carls-sims-4-guide.com/expansionpacks/discoveruniversity/faq.php
Admin
Playalot
After each semester when you have to re-enroll you can pick new housing if you want to.
New
M
I had a sim enroll and they accidentally merged with the Fletcher household. I didn't wanna control both so i moved my sim out. I tried to move her back into the dorms and can't since it's only available through enrollment but i have no idea how to re enroll or even drop out. I am very close to snapping my laptop in half please help.
New
victoria
load an older save and just move fletcher out instead i guess lol thats what i just did
New
S
I got the same problem :(
Admin
Playalot
Next time that happens use cheats to remove the 'extra' sim from your household. enable testingcheats on then shift-click the sim and choose 'remove from household'.
Try moving your sim back into a dorm from the Manage World options.
Admin
Playalot
I don't think there is a cheat for that and haven't figured out a workaround myself either yet. It's really frustrating to end up in the wrong housing or on the wrong lot.

Admin
Playalot
Look on your sims phone, you can drop out of uni there.
New
Jada
I don't see the option anywhere! :(
New
Mama
You can not add Sims back to dorms if you have to move out because "University Housing is only available through enrollment." Unless there is a manual cheat, they will have to wait until next term to move back into a dorm.
Another thing I noticed was the new storage chests are bugged. They retain ownership from the household they were brought in, Sims who move out with items in the trunk will not be able to remove the items from the trunk in another household. Even if those items were originally founded or crafted by that Sim.
Admin
Playalot
Very sad about the chests, thank you for the heads up and I have tested this for myself and can confirm, chests are not good to move between households. It's best to travel between household with your sims items in their personal or household inventory, buy a new chest on arriving at your sims new home and transfer all the items out of your personal sims inventory or household inventory back into them as that way you do not lose control of the items. *sigh*
New
Tati
How can i drop one or two courses without dropping out of university?
Admin
Playalot
There is a 7 day cool down on reapply to university so spend that time raising skills levels so that the next application is successful. I doubt if deleting the letter would help as the cool-down is coded to work regardless if you receive the letter in a sims mailbox of the pop-up notification from checking on a PC.
This guide as all the details on what skills are needed for which degree
Admin
Playalot
They should get credit at every meeting and also for completing the tasks. Sounds like your game is bugged sadly.
New
amy pantling
Does anyone know if you lose your deactivated servo if you move dorm rooms or universities .. i've crafted one but not activated him because i dont believe i can living on campus and was planning on moving to britechester from foxbury at the end of this degree but i cant seem to move my servo into the chest or personnel inventory does this mean i lose him when i move ...please tell me this aint so lol he took some work to make lol
Admin
Playalot
I suggest saving before moving then if the servo does not come with you then just quit without saving.
New
amy pantling
will have to i did that when i tried to dismantle him to see if i could get the parts i put into him back so i can remake him on a house lot but you only get back like 1 Computer Chip n 4 Mechanism's which sucks seeing as how it took like 12 CC's n 18 Mech's to make him
Admin
Playalot
Might have been better to just activate the servo and then he would have become part of your household and you could have moved with it to your next house.
Admin
Playalot
If your sims are living in the same house just have both of them apply and then in turn enroll both of them to the same university and place them into the same housing option. Be sure to place the second sim in the exact same lot as if you make a mistake the only way to fix it is to quit without saving and try again. So SAVE before enrolling! You will need to go back to the original household lot to enroll the second sim through the manage worlds options.

If your sims are not in the same household, I would move them in together as there are some issues with trying to merge two different households through the uni enrollment procedure.
New
kia
can you enroll 3 sims into university?
Admin
Playalot
You can enroll up to 8 sims into university at a time as that is the limit on a household. You just have to enroll them one at a time using Manage Worlds menu to go back to your original household to enroll the next Sim each time. Remember to place them all in the exact same University Housing lot as you enroll each of your Sims or you will not be able to play them all at the same time and you can not switch between uni housing lots any other way except during enrolling.
New
Mood-sting
Anyone else having an issue with students not being able to order food from the new cafeteria table
New
NK
Does the Study Spot lot trait also help with homework for children and teens, or does it only affect university students? Same for the Research & Debate Skill, does it affect teen homework completion time?
Admin
Playalot
Have you got it selected/registered for the university your Sim is enrolled in? Also moving between Uni Housing lots at the end of one semester and the beginning of another can be a little glitchy.
Admin
Playalot
Enable testingcheats on then shift-click the Sim and chose 'Remove from household'.
Admin
Playalot
You check for office hours on your Sims Phone then click on one of the uni campus buildings and choose the option from there to go 'visit the professor', or something similar. It's not so much a place as just an in-game time availability/unlock. Your Sim can also email their professors for their current academic status/levels if that's what you are trying to check up on.
Admin
Playalot
Sounds like this bug: Sim Misses Class. You can work around it by sending your Sim to stand outside the correct building and then as soon as the Go To Class button appears click it and they will vanish instantly into the rabbit hole class and so not be late.
Admin
Playalot
If you are playing a single Sim you lose your lot when you move that Sim into Uni Housing and can buy it back again as part of the process of leaving uni but your Sim needs to have enough money to do that.
If you are playing a few Sims you split the household up as part of the process of taking one Sim to uni but can add them back into their original household as part of the process of leaving uni if you want to.
Are you sure you want to report it?
Share a link to this comment
Star Wars in Sims 4

We now have a page on The Sims 4 Journey to Batuu.
It's not what I would have hoped for in a Star Wars Game Pack so far.
Secrets and Other New Stuff
Sims 4 Packs & DLC
Support Us

Readers who use adblock or those who'd like to thank me for my efforts can now pledge $1/$5 monthly via Patreon. This helps a lot with server costs and provides some stability for my business.
Super Sim Checklist + Other News
Let's Play Playlist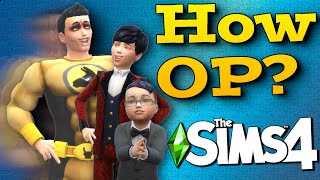 New I now have a guide to Making Super Sims in The Sims 4. Look for a text version within the next 72h. It won't have THAT much more info but it will help out as a checklist.
This was inspired by a series, "Let's Play a Super Sim" in which I start at toddler and gradually take on the major bonuses. Here's a link to each part for people who are interested. You can also see the Let's Play as a Playlist on Youtube.
Discover University Expansion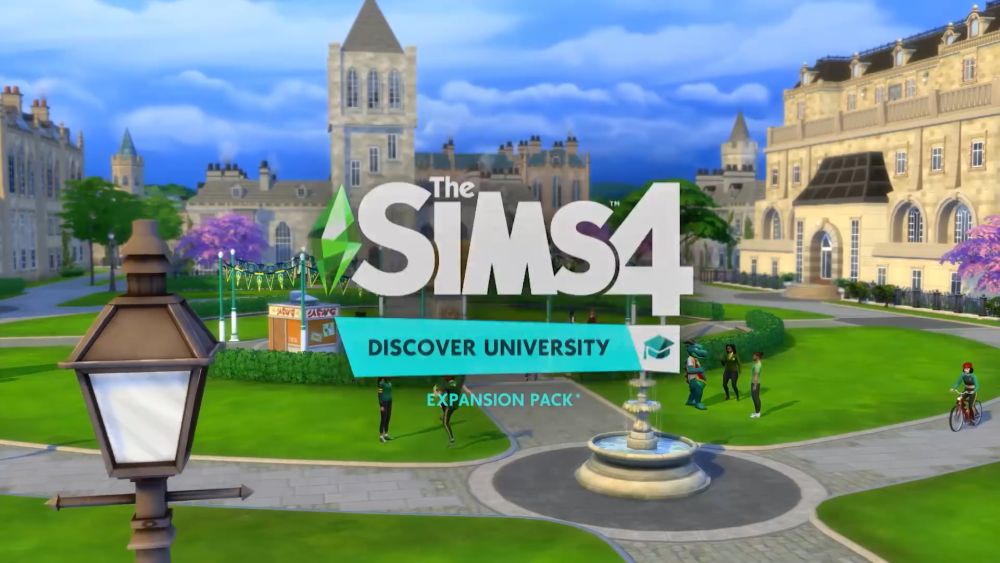 The Sims 4 Discover University has been announced for November 15 for PC/Mac and December 17 for Xbox and Playstation 4 consoles. Click to learn more about the pack, see my summary of the livestream or read our FAQs below.
Other Guides to Discover University:
New Lot Traits: Study Spot and University Student Hang Out
New: Discover University FAQ: Gameplay Features
New Video The Sims 4 Discover University Gameplay Tips Video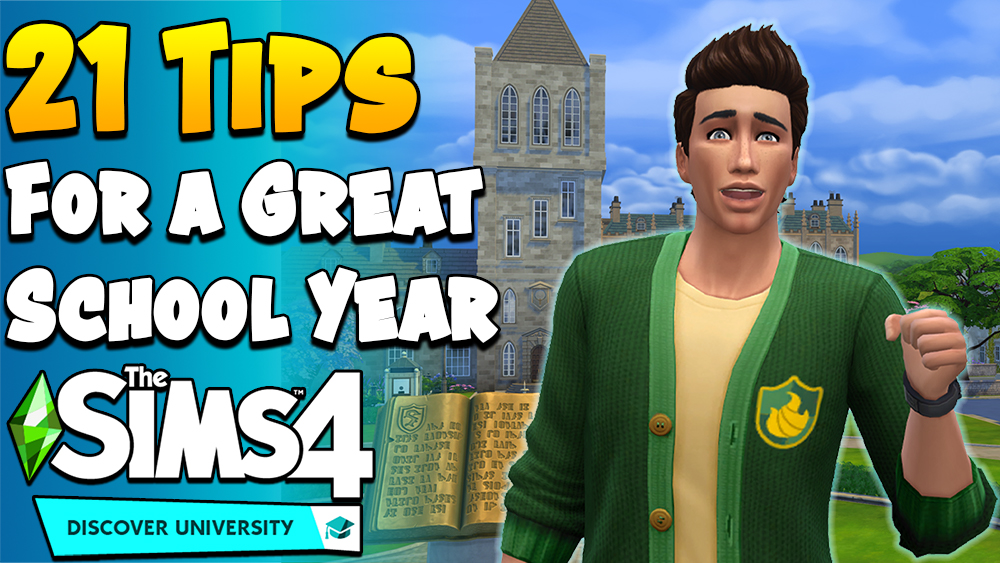 More videos coming soon!
Realm of Magic