The Sims 4 Realm of Magic: Spellcaster Perks
Learn Where To Spend Your Talent Points for a Powerful Magician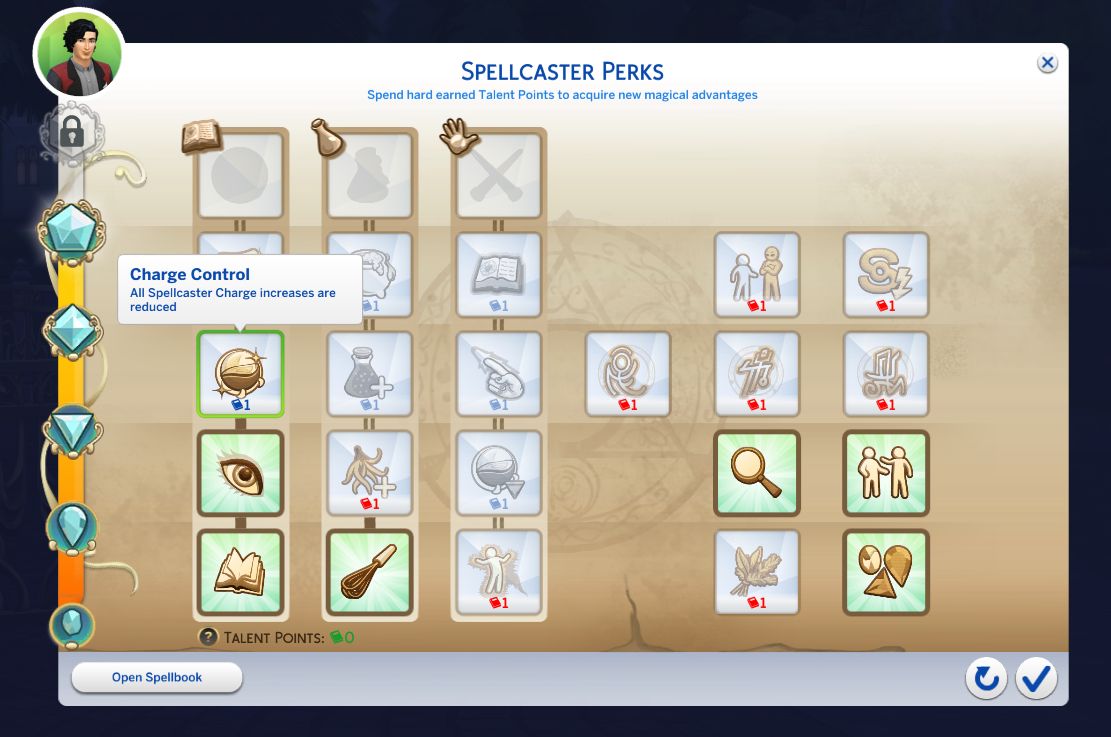 Perks enhance your Spellcaster, offering fewer failures, new abilities and enhanced caster experience gains.
On each rank up as a Spellcaster in Realm of Magic, you get one or more talent points that can be spent on Perks. This is a guide to what each of those perks do for your Sims, so that you can better take advantage of the systems. It's worth mentioning here than Sims who have the Magical Bloodline trait get +1 extra perk point for each level up, no matter how strong the bloodline.
Perk Points Per Spellcaster Level
You do not simply get one perk point per level, but rather more as you attain higher ranks. Once you reach the highest level, your meter will change from ranking you up to giving you an extra perk point every time you add another 500 "witch XP". You start as an apprentice then gain:
Neophyte - 1 Perk Point
Acolyte - 2 Perk Points
Adept - 2 Perk Points
Master - 2 Perk Points
Virtuoso - 3 Perk Points
OverMax - 1 Perk Point
Perks: 3 Talent Trees
Perks have rank requirements. What I'm doing here is listing the 3 trees first. These all have prerequisites, meaning if you want the fifth perk you will have to take all four of them. The second section of this guide has the perks that have no prerequisites other than level requirements.
| | | | |
| --- | --- | --- | --- |
| | Knowledge is Magic | Neophyte | Sim reads and does computer research at a faster rate. These interactions also provide Magical experience over time. |
| | Mote Hound | Acolyte | Sim can now always see Magical Motes and collect them. Motes can be consumed for experience and minor, random motive boosts. |
| | Charge Control | Adept | All Spellcaster Charge increases are reduced. |
| | Hexproof | Master | Sim is now protected from Curses. |
| | Magical Resonance | Virtuoso | While in The Magic Realm, the Sim is extremely powerful. They are protected by Death from Overload can more freely Build Charge and Discharge their Spellcaster Charge levels. Also increased success chance of potion making, drinking, and spellcasting. |
| | | | |
| --- | --- | --- | --- |
| | Blender Arm | Neophyte | Potion crafting speed significantly increased. |
| | Frugal Combination | Acolyte | Chance on potion creation that all of the required ingredients will not be used. |
| | A Little Extra Chemistry | Adept | Potions crafted by this Sim are surprisingly tasty and have an additional small benefit triggered when the potion is consumed. |
| | Mix Master | Master | Extra servings will be in the Cauldron each time a potion is successfully created. |
| | Potent Potables | Virtuoso | Effects on all potions are increased and/or last significantly longer. Sim can now Hex their Potions to have them always fail. |
| | | | |
| --- | --- | --- | --- |
| | Discharge | Neophyte | This Sim can now cast Discharge which empties Spellcaster Charge. |
| | Power Shunt | Acolyte | Casting a spell now adds significantly less Spellcaster Charge. |
| | Spectral Reach | Adept | Sim can now cast long distances (without having to move closer to the target). Also, Sims no longer know who cast the spell on them so they won't react negatively to you. |
| | Master Caster | Master | Casting spells no longer fails when the Sim is in a Normal Spellcaster Charge range. Backfires are greatly reduced in Charged and Overcharged states. |
| | Master Duelist | Virtuoso | This Sim has significantly increased chances of winning a duel and reaps better rewards from them. |
Single Spellcaster Perks
These Perks are all on the right side, and won't have any prerequisites other than rank. You can pick any of them you want so long as your Spellcaster is of a high enough level. Note, "Apprentice" is the first level but you don't start getting Perk Points until Neophyte. So gain the first level and you can begin to get perks.
| | | | |
| --- | --- | --- | --- |
| | Incredible Forager | Neophyte | The Sim now receives more items when harvesting magical ingredients in the Magic Realm. |
| | Experimenter | Neophyte | When experimenting and practicing, the Sim gains experience faster with less failures. |
| | Insightful Eye | Acolyte | Research, experiment and tome reading speeds are all greatly increased. |
| | Spellcaster Socialite | Acolyte | Unlock magical social interactions with other spellcasters that will provide some Spellcaster XP. |
| | Practiced Practicality | Adept | Practical Spells and Potions always succeed when Sim is in a Normal Spellcaster Charge range. Failure is greatly reduced in Charged and Overcharged states. |
| | Mischief Master | Adept | Mischief Spells and Potions always succeed when Sim is in a Normal Spellcaster Charge range. Failure is greatly reduced in Charged and Overcharged states. |
| | Tame The Untameable | Adept | Untamed Spells and Potions always succeed when Sim is in a Normal Spellcaster Charge range. Failure is greatly reduced in Charged and Overcharged states. |
| | Natural Mentor | Master | Increased relationship and skill gains when training or experimenting with other Spellcasters. |
| | Magical Discounts | Master | Sim receives a 50% discount on all purchases from the market stalls in The Magic Realm. |

10 Million Views! My YouTube channel has grown a lot the last 6 months. I now have over 125 videos on Youtube and am nearing 100k subscribers. I'd like to invite people to check out my content and, if you like what I'm doing, subscribe!
Realm of Magic Guides
How You Can Support The Site and Channel

If you like my sites and
Youtube Channel
, consider supporting me on
Patreon
to help me to continue. If you'd like to support my guides in another way you can use our
Amazon link
for your next purchase (if in the US). We also offer a
paypal donate link
so you can contribute directly.
Back to The Top
Check Out My Youtube Channel!
We now have a Youtube Channel with over 50 guides in video format to go along with the huge site I've already created. Check it out and consider subscribing if you like my style.
Comments (1)
Topic:
http://carls-sims-4-guide.com/gamepacks/realmofmagic/spellcasters/perks.php
Admin
Playalot
Well no, if you have already bought all the perks then you can't buy any more! Over maxing is a thing so the points will just keep accumulating as you play.
New
pink
tbh i played this without knowing how im getting perk points. how do i keep gaining this perk points? now that im aware i dont get anymore perk points although i keep practicing. im missing at least 3 more points. I'm Good friends of the 3 of the mage and learned most of everything from them but since i ranked up there's 3 more sage showed up. now there's 6 Sage? Can you please help me figure out how i can gain more of perk points to have the remaining 3poings i'm missing?
Admin
Playalot
As the guide says, you gain perk points as your Spellcaster ranks up.
Are you sure you want to report it?
Share a link to this comment
Nifty Knitting & Eco Lifestyle Guides
Sims 4 Packs & DLC
Support Us

Readers who use adblock or those who'd like to thank me for my efforts can now pledge $1/$5 monthly via Patreon. This helps a lot with server costs and provides some stability for my business.
Super Sim Checklist + Other News
Let's Play Playlist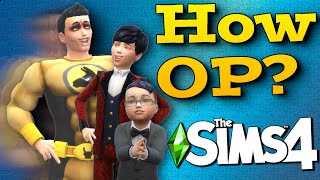 New I now have a guide to Making Super Sims in The Sims 4. Look for a text version within the next 72h. It won't have THAT much more info but it will help out as a checklist.
This was inspired by a series, "Let's Play a Super Sim" in which I start at toddler and gradually take on the major bonuses. Here's a link to each part for people who are interested. You can also see the Let's Play as a Playlist on Youtube.
Discover University Expansion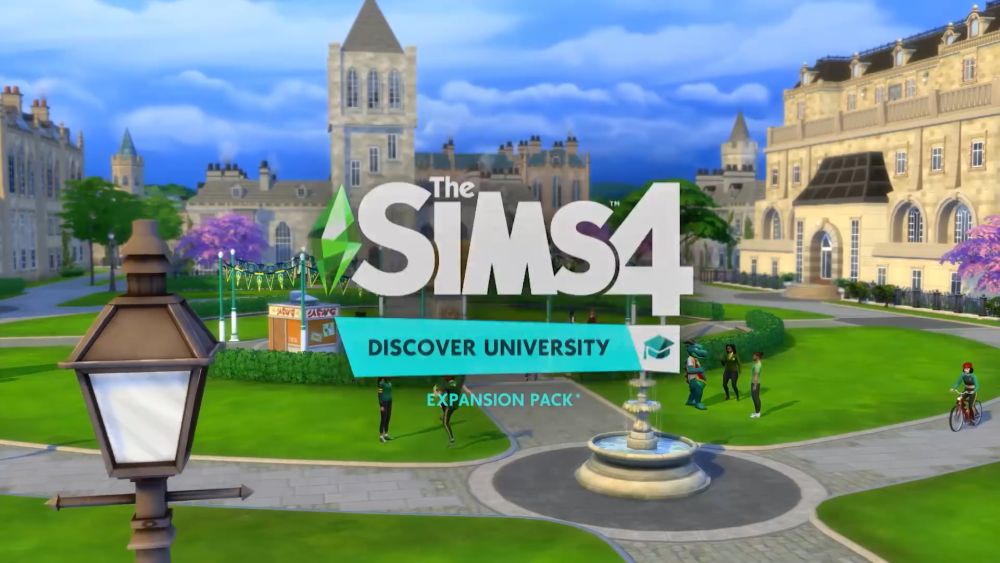 The Sims 4 Discover University has been announced for November 15 for PC/Mac and December 17 for Xbox and Playstation 4 consoles. Click to learn more about the pack, see my summary of the livestream or read our FAQs below.
Other Guides to Discover University:
New Lot Traits: Study Spot and University Student Hang Out
New: Discover University FAQ: Gameplay Features
New Video The Sims 4 Discover University Gameplay Tips Video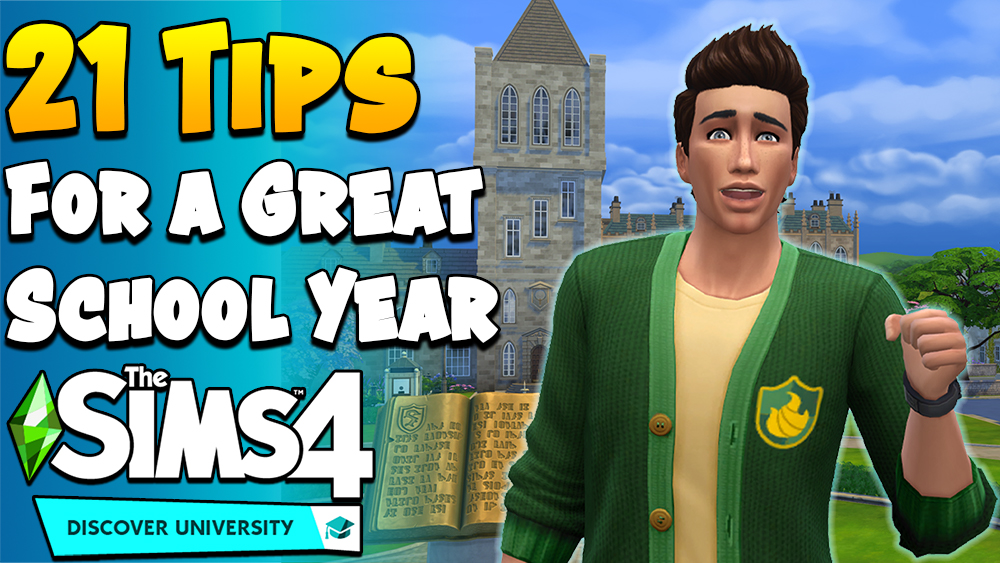 More videos coming soon!
Realm of Magic