The Sims 4 How to Place New Types of Lots from Packs

Game, Stuff, and Expansion Packs sometimes come with new lot types. This tutorial will teach you how to put them in your game.
If you've just installed a new game or expansion pack and did not get to place a new lot type that came with it, fear not. The process is fairly simple, though not immediately obvious to those who are not familiar with the Gallery. Here are step-by-step instructions for how this is done. The same process is used if you've downloaded some house from the gallery. Click here to learn to build your own houses.
First, load up your save game or go ahead and create your family. Before you select to play a family, you can tinker with the world. If you're in-game and want to do this, hit ESC and Select 'Manage Worlds' and continue from Step 1.
1. Press F4 to open the Gallery
2. Go to My Library
3. On the left, select Content Created by: Maxis
4. Look for the new lot type you want to place.

Select where you'll put the lot, either replacing an existing building or putting it in empty space. The free neighborhood of Newcrest is a great place to populate with buildings.

5. Select the lot, making note of the lot size and click 'Place Lot' in the bottom right corner.
6. Lots that are large enough will be highlighted green. If one isn't large enough, you can go to world select at the top and browse your available neighborhoods. Newcrest is a good choice, because it should start with a lot of empty space. If the lot is huge, say 50x50, you have limited choices and may have to replace a park.
7. Once the game is done placing the lot, we want to make sure it's oriented properly. From the map, click the lot and choose Build.

Rotate the lot by clicking this button at the top

8. At the top, click Move Lot and House, then Move Lot.
9. Now you can click the curved arrows to rotate the lot so that the entrance is in an appropriate place, for example by the sidewalk.
10. You're done! Press F1. Go back to world select by using the top-left menu and pick the neighborhood with the family you intended to play. Click the household, then use the Play button to go back in the game and enjoy the lot you've just placed.
Comments (13)
Topic:
http://carls-sims-4-guide.com/help/place-lot.php
Senior
MrsFlynn
New
Sydney
So I have been playing sims 4 for a while now. I recently got a new laptop and downloaded all of my sims. Today I went to play for the first time and as I was changing my worlds, I would try to put a new house on a lot and it wouldn't work. I would then go to try a different one but it wouldn't let me because it said I needed to place the first one. The option to exit that house was on the top. What should I do?
Admin
Playalot
I'm not sure what is going on really. I suggest quitting out of the game if you can't leave build mode and then taking a look at Carl's tutorial
on this page
. Scroll down until you see the heading 'Placing Homes from the Gallery'.
Admin
Playalot
Close out of the gallery and then go back into live mode. Now go into build mode on the lot you want to place the house on and once you are in build mode open the Gallery. Choose the lot and place.
Sometimes when you try to place a lot from the Gallery without being in build mode first you get a message like this.
Admin
Playalot
It does take longer than if you are just placing a lot from your library but recently there have been performance issues with the game mainly stemming from large tray folders. So perhaps if you have many sims and lots saved in your library/tray folder it might be time to either delete them or save them in back up form on your desk top etc.
How to Save Game files for back up
Admin
Playalot
Yes, you can move out the sims to a temporary empty lot (so they maintain their relationships and money etc) then save the house you want to move to your library. Download it from your library onto the new lot and then move your family again, into the 'new' house.
Admin
Playalot
Sounds like you forgot to choose 'Furnished' when downloading (placing) the lots. Bulldoze them and replace them with the 'furnished' option chosen.
Admin
Playalot
Do you mean a nightclub? The nightclub venue came with the expansion pack
Get Together
so you would need that dlc to be able to use the nightclub feature.
Admin
Playalot
Taking a guess it sounds like you are building from the Map Menu. Check the actual lot in build mode as often the map display doesn't update immediately and the house might actually be there.
New
sfr
I know how to place houses and regular stuff from the gallery, but i have a question, i just download a new house from mod website and now i want to put that house from my gallery... but i cant put that, and it says " cannot oplace content because it was created with a newer version of the game. restart your game to check updates.", and actually my game is already update 'til the last patch of the game.so, do you know whats wrong with it ??? help please and thanks :)
Senior
Playalot
Was it a lot made by someone who has an early access key to Cats and Dogs? That is the only thing I can think of. Other than that it could be because the lot uses cc and or mods that you don't have. Go back to the site you downloaded it from and see if there are any notes about the lot or anywhere to post a question to help you figure it out.
Admin
Playlot
bb.moveobjects on
is a cheat. It allows players to place items from buy mode freely when building. You need to first enable
testingcheats on
and then enter the
bb.moveobjects on
cheat.
Guide to using Cheats
Admin
Playlot
Yes, you can always place lots that have content you don't have ...but, those items (from packs you don't have) will be missing. You will need to go and manually replace missing (for example) kitchen counters etc with the content that you have available to you in build/buy mode in order to make the build complete.
Are you sure you want to report it?
Share a link to this comment
Nifty Knitting & Eco Lifestyle Guides
Support Us

Readers who use adblock or those who'd like to thank me for my efforts can now pledge $1/$5 monthly via Patreon. This helps a lot with server costs and provides some stability for my business.
Super Sim Checklist + Other News
Let's Play Playlist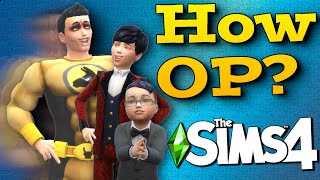 New I now have a guide to Making Super Sims in The Sims 4. Look for a text version within the next 72h. It won't have THAT much more info but it will help out as a checklist.
This was inspired by a series, "Let's Play a Super Sim" in which I start at toddler and gradually take on the major bonuses. Here's a link to each part for people who are interested. You can also see the Let's Play as a Playlist on Youtube.
Discover University Expansion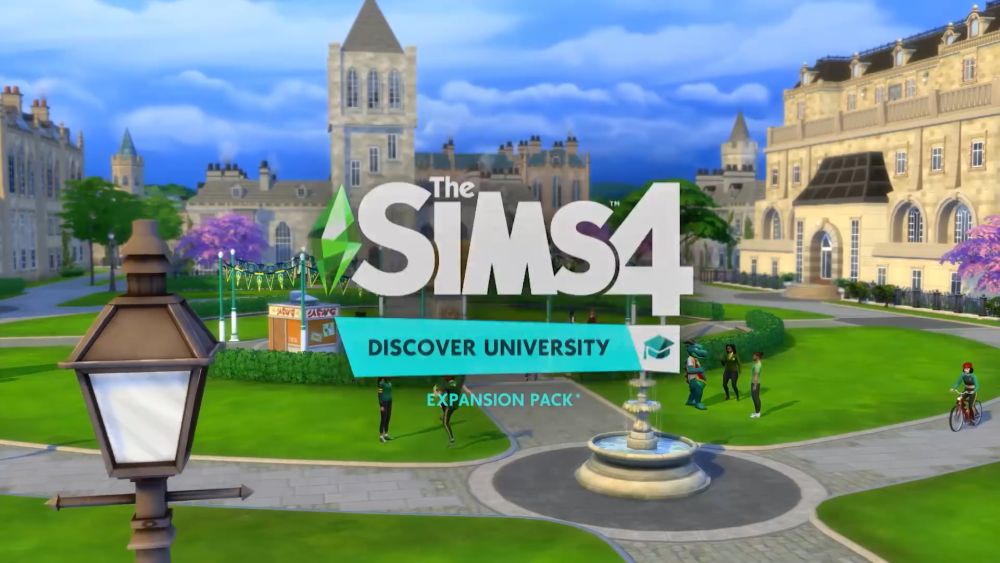 The Sims 4 Discover University has been announced for November 15 for PC/Mac and December 17 for Xbox and Playstation 4 consoles. Click to learn more about the pack, see my summary of the livestream or read our FAQs below.
Other Guides to Discover University:
New Lot Traits: Study Spot and University Student Hang Out
New: Discover University FAQ: Gameplay Features
New Video The Sims 4 Discover University Gameplay Tips Video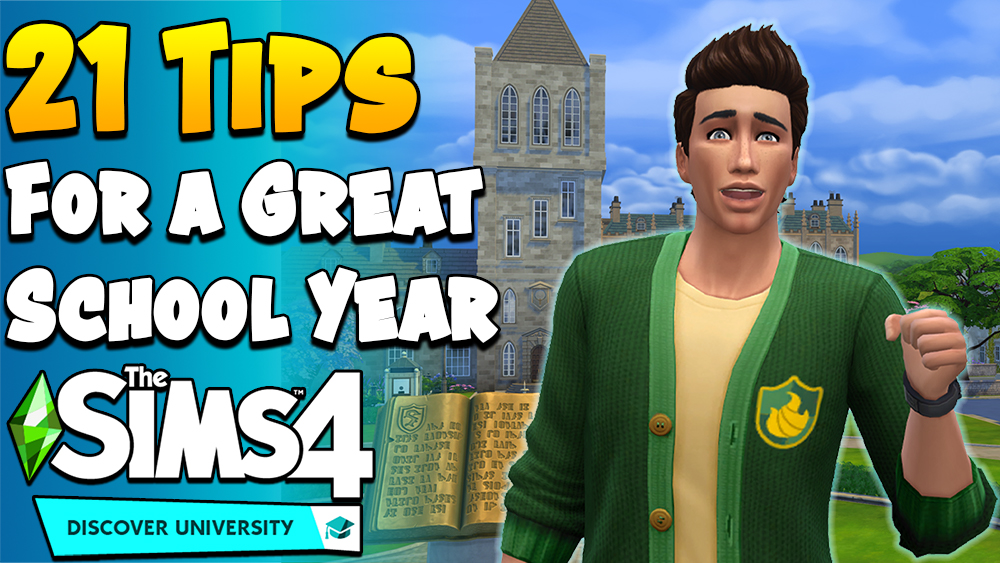 More videos coming soon!
Realm of Magic