The Sims 4 Island Living Cheats
Career, Island, and Mermaid Cheats for the Expansion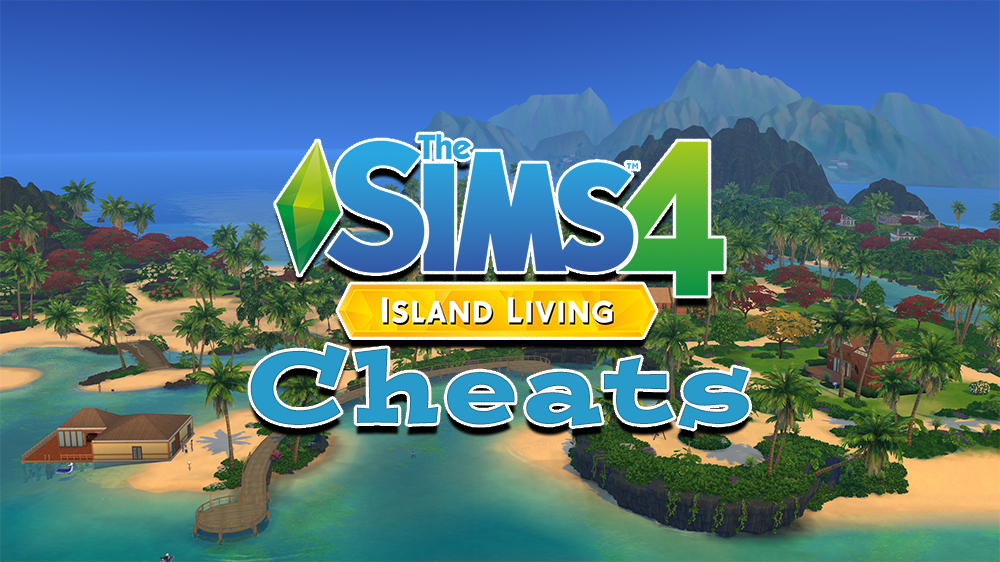 Players will inevitably come looking for Cheats for Island Living, The Sims 4's latest Expansion Pack. Whether turning into a Mermaid, turning back into a normal Sim, or getting easy promotions in the new Conservationist Career, I have cheats listed here. We can also let you equip the game's new Child of the Ocean and Child of the Islands Traits on existing Sims. There are also two Rewards Traits reserved for Conservationists.
How to Cheat
Press Control + Shift + C on your keyboard in order to open a cheat console. On Mac, you use Command + shift + C. Playstation and Xbox One players press all four triggers (L1/L2 + R1+R2) at once. From there, type testingcheats on then press enter to ensure you have the ability to do everything. If you need further help with cheats, see my guide: How to Cheat in The Sims 4.
Mermaid Cheats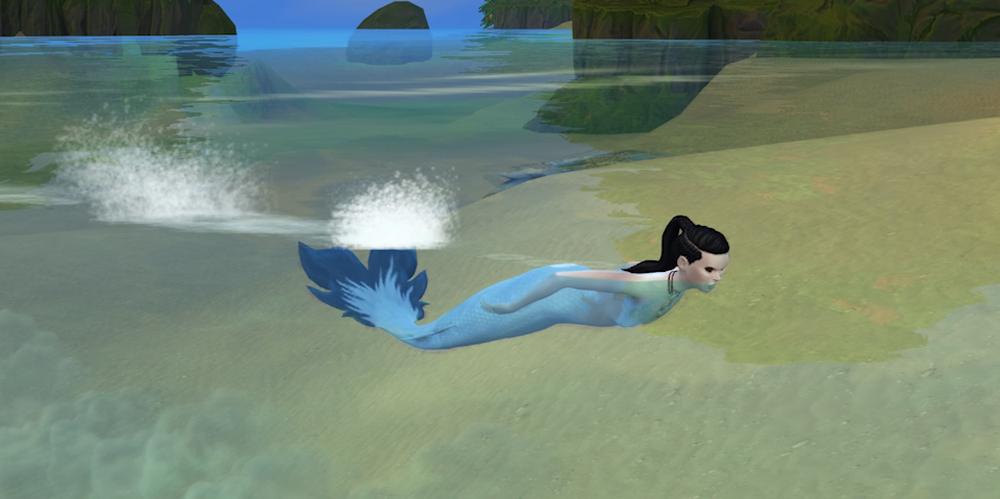 Your Sim can become a Mermaid easily via cheats, but you may wish to remove it. We've got that, too!
You can add the Mermaid Trait to your Sim using the above testing cheats then typing Traits.Equip_Trait Trait_OccultMermaid. Similarly, you can return a Sim back to human by using the Traits.Remove_Trait Trait_OccultMermaid cheat. These can be a little buggy. I suggest you make the conversion on land, so that you don't have to do anything special to make your Sim change to and from. I experienced some strangeness when I did this. This is the reality of cheating, eh?

10 Million Views! My YouTube channel has grown a lot the last 6 months. I now have over 125 videos on Youtube and am nearing 100k subscribers. I'd like to invite people to check out my content and, if you like what I'm doing, subscribe!


BB.ShowHiddenObjects allows you to purchase Kelp directly from Buy Mode. Have your Sim eat this to transform into a Mermaid.
Another way to do this and let the game engine handle transformation is to use testing cheats and type bb.ShowHiddenObjects. Do this in Live Mode. Now, head into buy mode and do a text search for Kelp. You'll find Mermadic Kelp in the build/buy menu and can place one on the ground. They look a bit more like a fruit but I digress. You can then have your Sim eat it, get a 24-hour moodlet and instantly transform into a mermaid. You should be able to confirm you have the powers of a mermaid by clicking your Sim and using the Mermaid menu or simply going into the water to see if the Sim transforms into a Mermaid.
Conservationist Career Cheats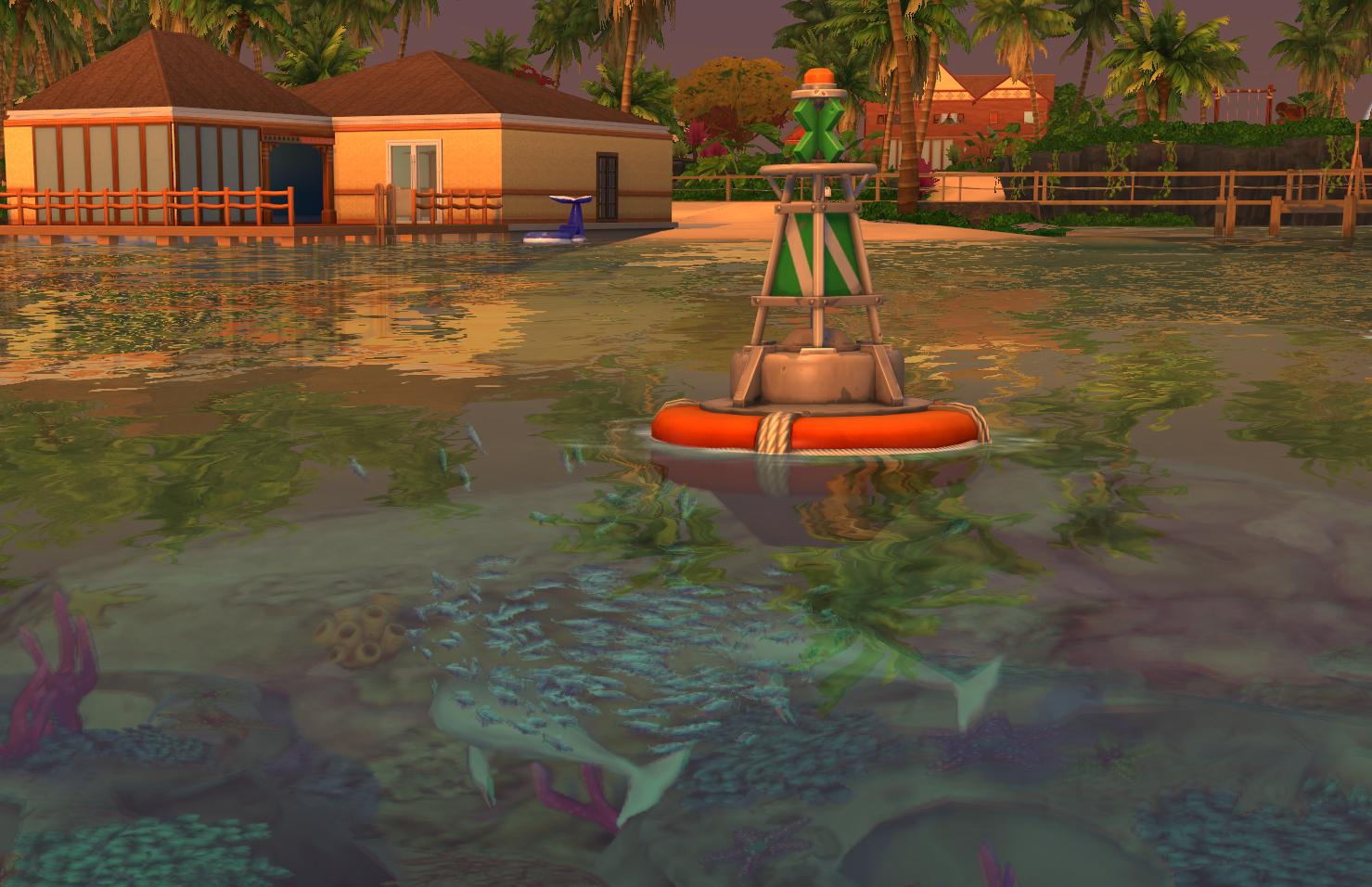 The Islands of Sulani are beautiful but delicate. Environmental concerns fall on the Conservationist Career Track.
Conservationist is one of the easiest to find - do the above and type Careers.Promote Conservationist. Midway through the career, you'll decide whether you want to be a Marine Biologist or Environmental Manager.
Part Time Jobs in Island Living
Island Living includes a few new Part-Time Jobs your Sims can select. They include Diving Instructor, Fisherman, and Lifeguard. In addition to these, all Part-Time Jobs from the Sims 4 Base Game can now be used by Adults and Elders, not just teens.
Island Living adds a few part-time jobs to the game. These are low-responsibility (and low paying) jobs that will not take much of your time but provide a small income. Good for elders, or Sims who have plenty of money from Skills but want something different to do. You can use Careers.Promote PartTime_Diver for the Dive Instructor Career, Careers.Promote PartTime_Fisherman for the new Fisherman Career, or Careers.Promote PartTime_Lifeguard for Lifeguard. Each of these only has 3 ranks, with the final providing a livable but low income.
Island Living Trait Cheats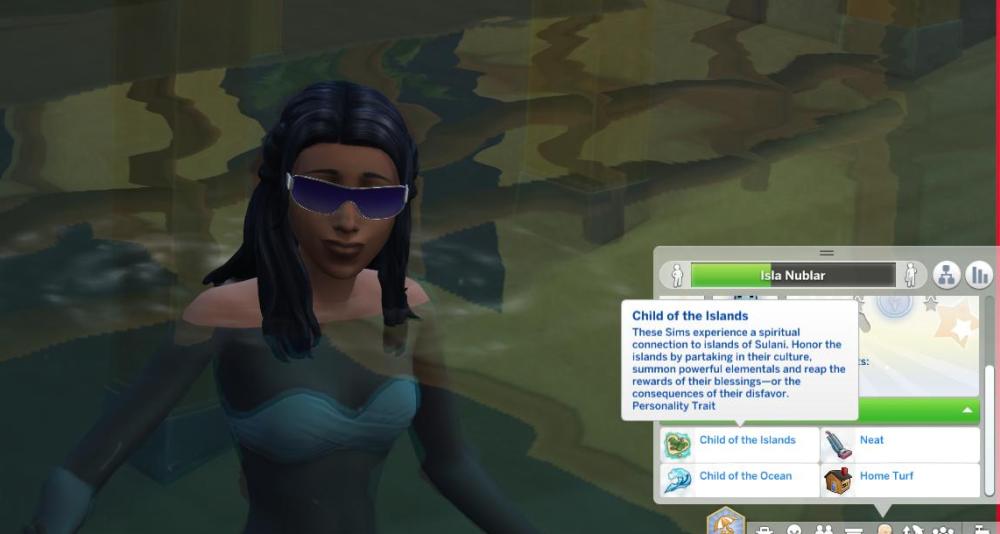 Four new traits are in the Expansion - Child of the Islands and Child of the Ocean can both be equipped when you Create-a-Sim. Natural Speaker and Friend of the Sea are both rewards for the Conservationist Career.
There are a total of four traits I felt needed to be immediately listed, but others are under investigation. Use Traits.Equip_Trait TraitCode to add a trait to a Sim, or Traits.Remove_Trait TraitCode to remove a trait. Here are the trait codes and a little of what they do:
Trait_IslandAncestors - The new Child of the Islands Trait. These Sims can summon Elementals (special ghosts) who will deliver judgment upon them based on how well they take care of the island. They experience a deep personal connection to Sulani.
Trait_ChildofTheOcean - The new Child of the Ocean Trait. This one makes Sims prefer aquatic activities and gives them a happy moodlet while doing so. The sea give them peace.
Trait_NaturalSpeaker - This is the Natural Speaker reward trait for completing the Conservationist Career and selecting the Environmental Manager branch. This trait gives Sim an ability to enthuse and spread awareness of environmental causes, and finds more grant applications accepted in order to create environmental laws relating to the Island of Sulani.
Trait_FriendOfTheSea - This is the Master of the Sea Reward Trait for completing the Conservationist Career and selecting Marine Biologist instead. It gives you a bonus when building friendships with dolphins and Mermaids around Sulani. They also get a move speed boost when traveling the Oceans.
Control The Island's Appearance (Conservation)
You may be aware there is a quest of sorts to Clean Up The Island, and naturally there are cheats for that. However, you'll require TwistedMexi's AllCheats mod which can be found here. The cheat to control the stage of the quest requires testingcheats on.
To change the stage, type one of the following:
Narrative.Start_Narrative Narrative_IslandConservation_Stage_Starting

Narrative.Start_Narrative Narrative_IslandConservation_Stage_Intermediate

Narrative.Start_Narrative Narrative_IslandConservation_Stage_Final

Trigger a Volcano

Volcanic Eruptions can be triggered via cheating. These make the regular camera shake, but if you tab to the cinematic camera you can get some decent footage.

You can trigger volcanic activity by typing, Volcanic_Eruption Small or Volcanic_Eruption Large. These eruptions may spew lava rocks, which can set your Sim on fire if touched before they cool. Once they cool, they can be told to be a decorative item, or you can break them open for collectibles.

I'm still learning about the Expansion myself, so expect this page to grow if there are more interesting cheats to discover. Check back as I'll be covering the Sims 4 Island Living all the way through July 1 in both video and text formats. Thanks for reading!

Other Island Living Guides

The Sims 4 Island Living Expansion Pack
Mermaids in Island Living New
Mermaids Video New
Island Living Gameplay Review
Island Living Cheats
Features to Know About in The Sims 4 Island Living
Features in Island Living (Video Format) NEW
Conservationist Career Guide
Conservationist Video Guide
Cleaning Up The Island - How it Works and What's Best
Child of the Islands Trait New
Child of the Ocean Trait New
Using New Foundations, Clear Floors, and Other Build Mode Items


How You Can Support The Site and Channel

If you like my sites and

Youtube Channel

, consider supporting me on

Patreon

to help me to continue. If you'd like to support my guides in another way you can use our

Amazon link

for your next purchase (if in the US). We also offer a

paypal donate link

so you can contribute directly.




Back to The Top





Check Out My Youtube Channel!

We now have a Youtube Channel with over 50 guides in video format to go along with the huge site I've already created. Check it out and consider subscribing if you like my style.




Comments (13)

Topic:

http://carls-sims-4-guide.com/expansionpacks/islandliving/cheats.php

New

paradiseplanet

I think you might end up just breaking the game lol

New

Alexa

lol it doesn't break the game because my sim is a vampire mermaid hyprid

New

Dolph

The cheat item being called Mermaidic Kelp is probably an internal callback to Sims 3

Admin

Playalot

New

Johnathon Varner-Dewey

These are the cheats that I have:
careers.add_career <NameOfCareer>
careers.remove_career <NameOfCareer>
careers.promote <NameOfCareer>
careers.demote <NameOfCareer>
Baby Sitter = babysitter
Barista = barista
Fast Food = fastfood
Manual Laborer = manual
Retail = teen_retail

New

Weihong

In case anyone wants that hidden Sulani trait cheat, I post it here.  traits.equip_trait trait_Hidden_IslandAncestor_Elemental   Great if you are keen on gardening and summoning volcano fireballs from the sky.

Regular

Melissa

I have tried promoting my sim as a driver. This cheat isn't working for me.

Regular

Anna

Just want to give you a BIG thanks for your site. The best, and belive me, I've been serachin'.

Thank you so much for making the game more fun for me.

Admin

Playalot

Admin

Playalot

Yeah, sadly the game does not support hybrids of lifestates other than Aliens.

Admin

Playalot

Just eat one mermadic kelp, this will change your sim back to human. Eat another one and enter water and your sim will be a mermaid again, and so on and so on. You can buy it with 500 Satisfaction points if you can't find any in the world.

The cheat for satisfaction points can be found on the main cheats guide page here (click)

New

Kris

I cannot find certain items in **DEBUG** using the bb.showhiddenobjects cheat. I'm specifically looking for coral reefs and that decorative whale tail made from rock. I can't find them anywhere but I know they exist! Is there something I'm not doing correctly, or an additional step I need to take?

Admin:

testingcheats on

bb.showhiddenobjects on

bb.showliveeditobjects on


New

Kris

Wonderful, thank you so much!

New

Taryn Schulz

Admin

Playalot

You might need to go ask the modder Twisted Mexi if you are having issues with his mod.

New

Cinzia

Hello everyone, I am trying very hard to complete my buried treasures' collection but there is one rare item I can't find so I wanted to get it through a cheat. Does anyone know how to spawn treasure items or how to find them in buy mode? I've searched the web throughout but no one seems to know or to have opened the same discussion. Or is it impossible like it happens with some fish that even if you spawn it then your Sim can't put in the inventory? I've already tried with DEBUG, showing hidden objects and showing career objecs bu with no success, PLEASE HELP!!!

Admin

Playalot

All the items are in the debug menu, you may have just missed them as there is so much content in there. But I would also try a search on the Gallery as people often upload rooms with completed collections.

Are you sure you want to report it?

Share a link to this comment




Nifty Knitting & Eco Lifestyle Guides
Support Us

Readers who use adblock or those who'd like to thank me for my efforts can now pledge $1/$5 monthly via Patreon. This helps a lot with server costs and provides some stability for my business.
Super Sim Checklist + Other News
Let's Play Playlist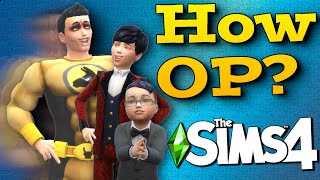 New I now have a guide to Making Super Sims in The Sims 4. Look for a text version within the next 72h. It won't have THAT much more info but it will help out as a checklist.
This was inspired by a series, "Let's Play a Super Sim" in which I start at toddler and gradually take on the major bonuses. Here's a link to each part for people who are interested. You can also see the Let's Play as a Playlist on Youtube.
Discover University Expansion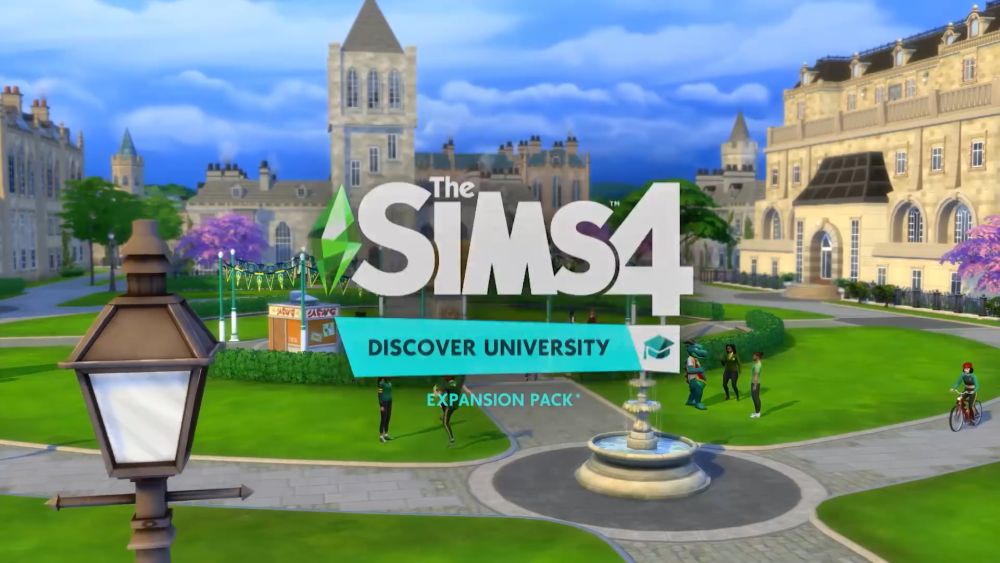 The Sims 4 Discover University has been announced for November 15 for PC/Mac and December 17 for Xbox and Playstation 4 consoles. Click to learn more about the pack, see my summary of the livestream or read our FAQs below.
Other Guides to Discover University:
New Lot Traits: Study Spot and University Student Hang Out
New: Discover University FAQ: Gameplay Features
New Video The Sims 4 Discover University Gameplay Tips Video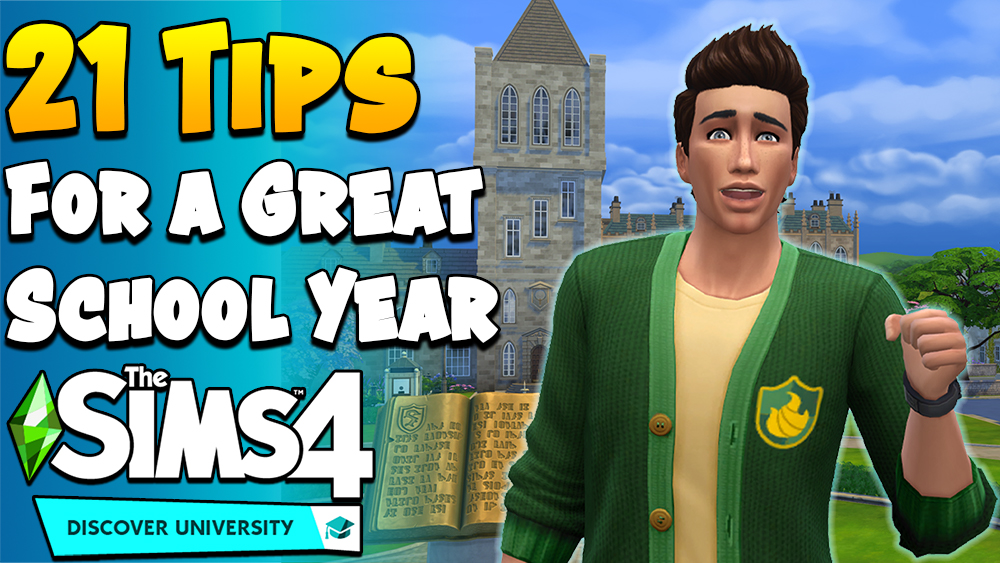 More videos coming soon!
Realm of Magic