The Sims 4 Plant Locations
Where to Find Plants by Neighborhood
By Mr/Mrs Flynn Arrowstarr and Playalot
The following shows the locations of all plants that can be found by collecting them from the various neighborhoods of The Sims 4. While many are available, others may require grafting - see the gardening guide for more information. Please be aware, you may need to spend a few real-time minutes in the active neighborhood for the game to spawn the plants.
Gardening Skill Video
The following video is a beginner's guide to Gardening and the changes made in Seasons. If you still want to find plants the old fashioned way, the list below the video will be helpful to you.
Use Control + F to type a plant name and see where it's found!
Willow Creek Plant Locations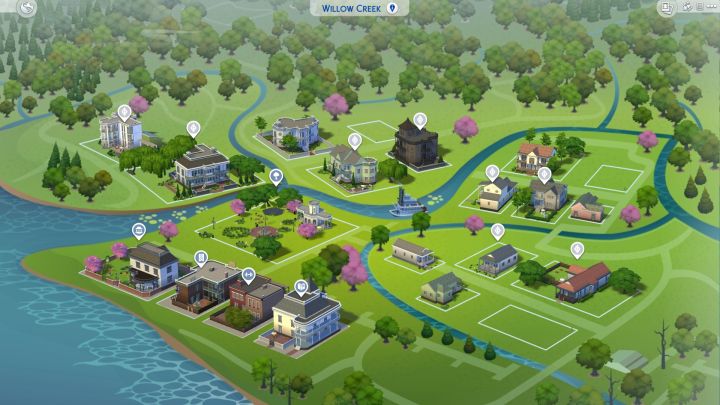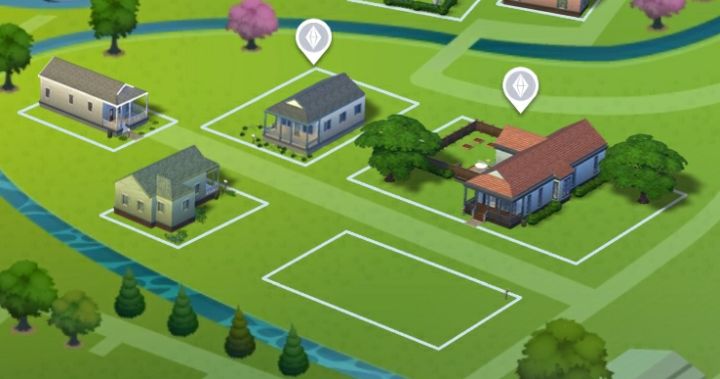 Neighborhood #1 - Foundry Cove

Bluebell
Snapdragon
Apple Tree
Chrysanthemum
Potato
Strawberry
Mushroom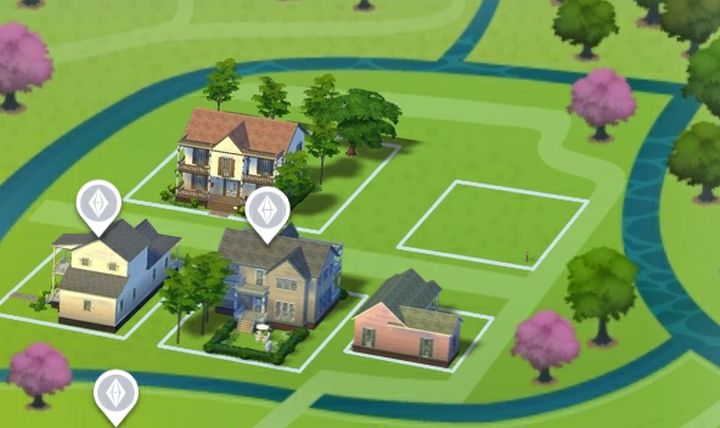 Neighborhood #2 - Courtyard Lane

Onion
Snapdragon
Strawberry
Rose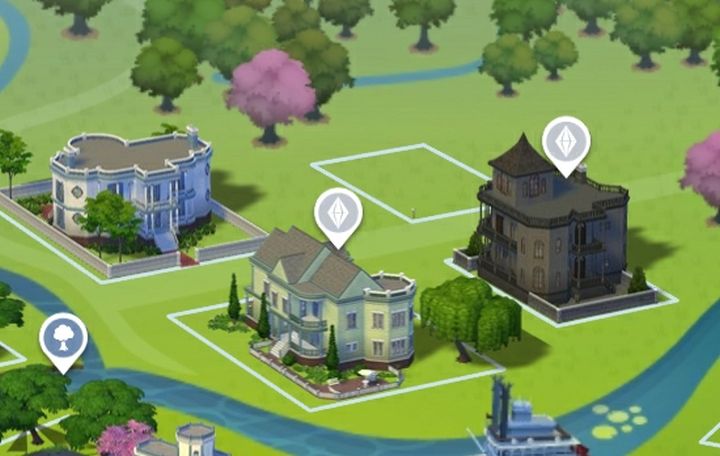 Neighborhood #3 - Pendula View

Mushroom
Strawberry
Lilly
Apple Tree
Bluebell
Rose
Snapdragon
Pear Tree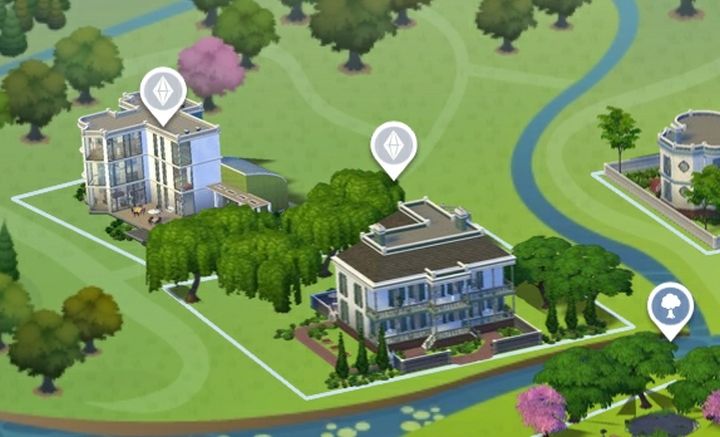 Neighborhood #4 - Sage Estates

Snapdragon
Apple Tree
Strawberry
Onion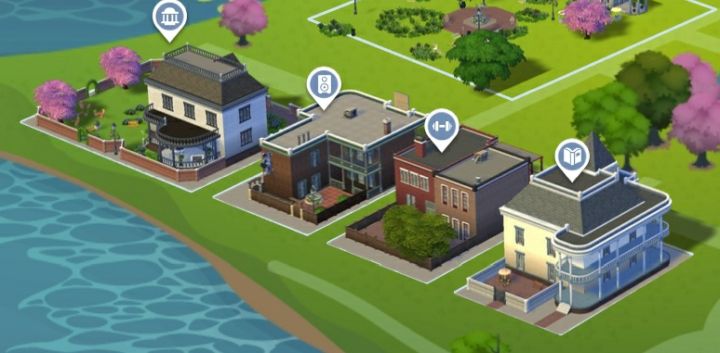 Neighborhood #5 - Willow Creek Commercial District

Strawberry
Pear Tree
Apple Tree
Lilly
Onion
Bluebell
Snapdragon
Potato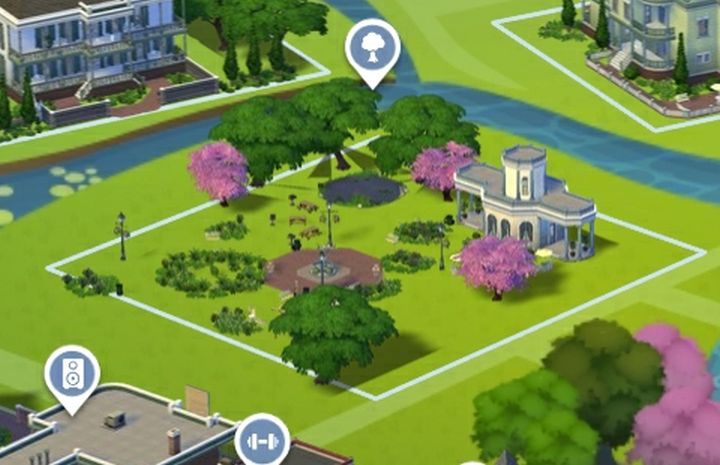 Magnolia Blossom Park

Lilly
Snapdragon
Strawberry
Apple Tree
Growfruit Tree
Quick Grab Plants:
Some of the plants on this list can be found in one of two places.
The park behind the BFF's house (Garden Essence)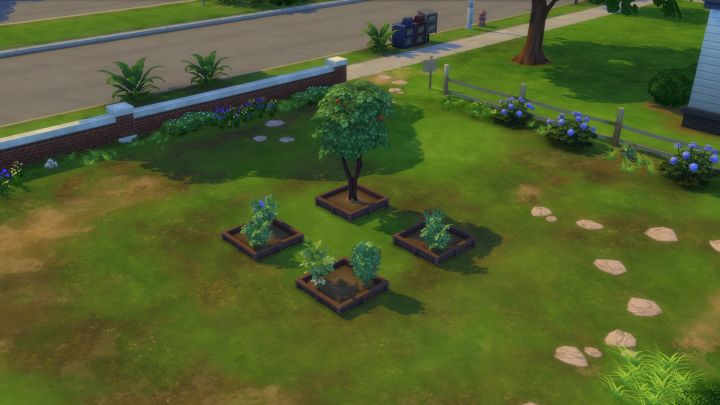 The park behind the Umbrage Manor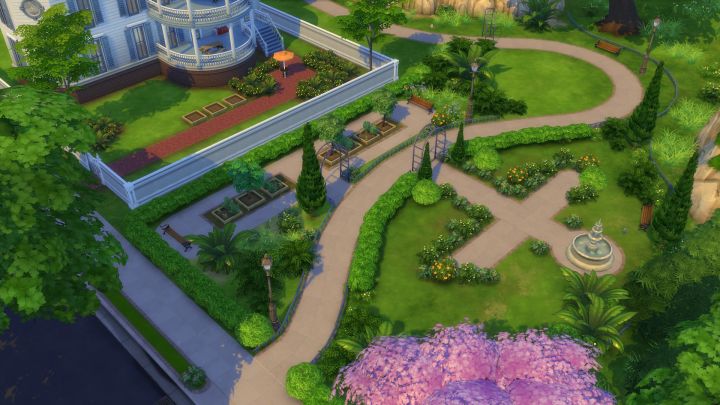 Sylvan Glade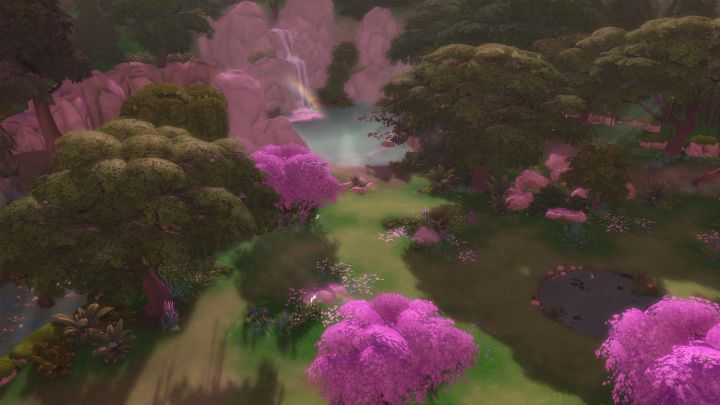 Snapdragon
Pear
Cherry
Lily
Basil
Bluebell
Mushroom
Oasis Springs Plant Locations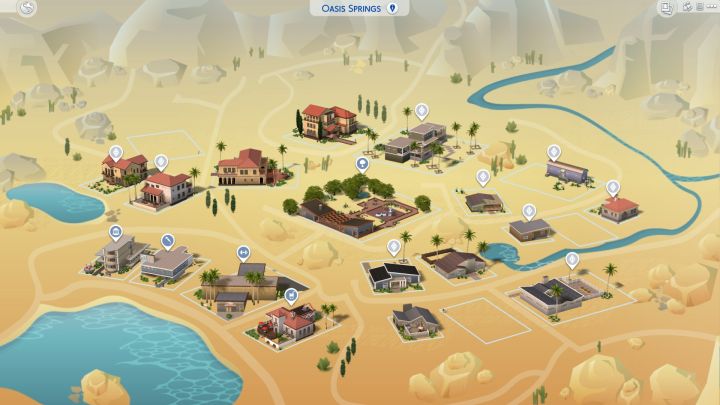 Neighborhood #1 - Parched Prospect

Chrysanthemum
Strawberry
Cherry Tree
Sage
Carrot
Onion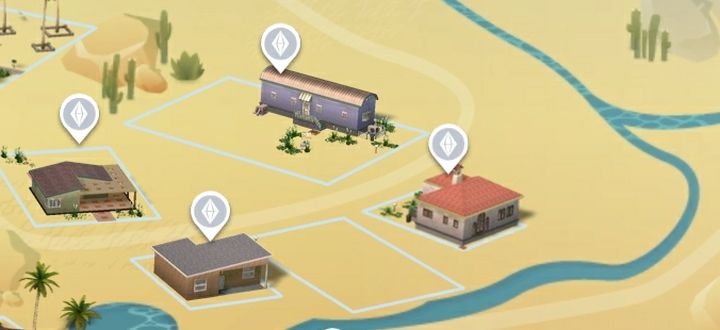 Neighborhood #2 - Bedrock Strait

Daisy
Chrysanthemum
Strawberry
Sage
Carrot
Onion
Tomato
Lemon
Most plants can be found at the park near Zest's house (Slipshot Mesquite). A Strawberry plant can be found across the street from Zest's house.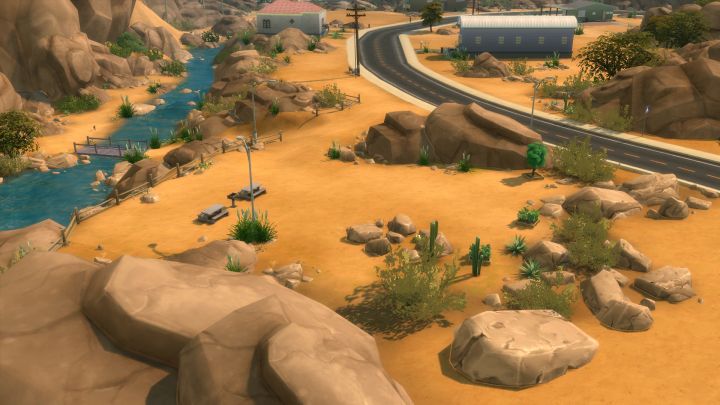 An onion can be found at the edge of the neighborhood to the left of the Sandtrap Flat house.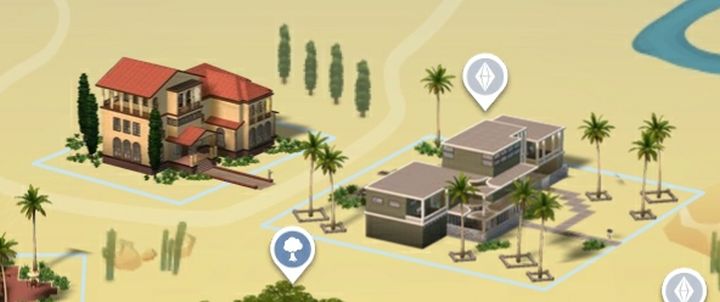 Neighborhood #3 - Acquisition Butte

Tulip
Carrot
Sage
Cherry Tree
Daisy
Lemon Tree
Most plants can be found on the path behind the Landgraabs' house.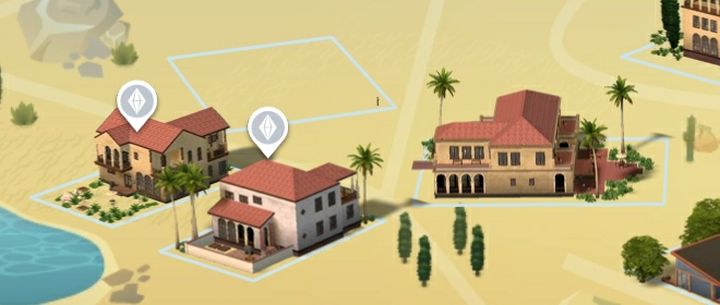 Neighborhood #4 - Skyward Palms

Lemon Tree
Tulip
Cherry Tree
Most plants can be found by the Caliente's house.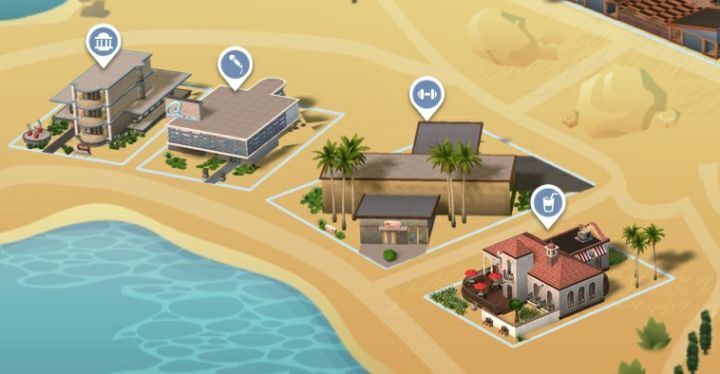 Neighborhood #5 - Oasis Springs Commercial District

Sage
Chrysanthemum
Lemon Tree
Carrot
Daisy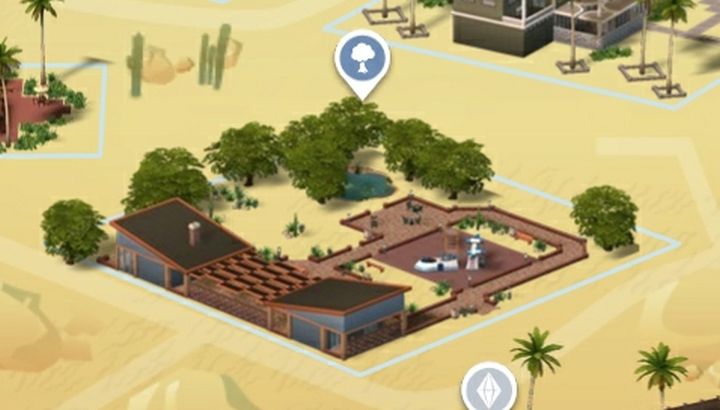 Desert Bloom Park

Daisy
Sage
Carrot
Blackberry (by *rare* fishing spot)
Chrysanthemum Tree
Forgotten Grotto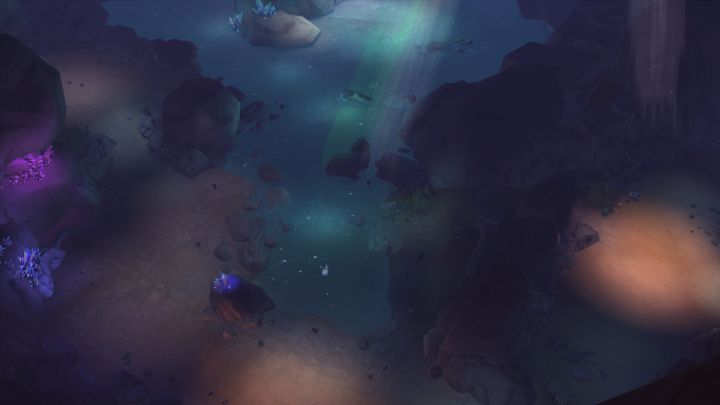 Potato
Onion
Mushroom
Sage
Lily
Windenburg Plant List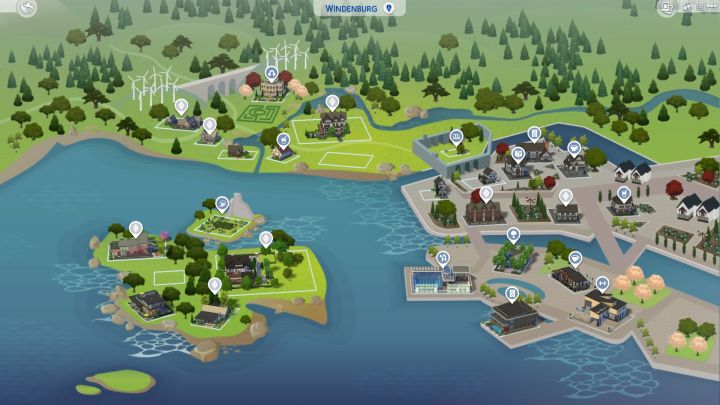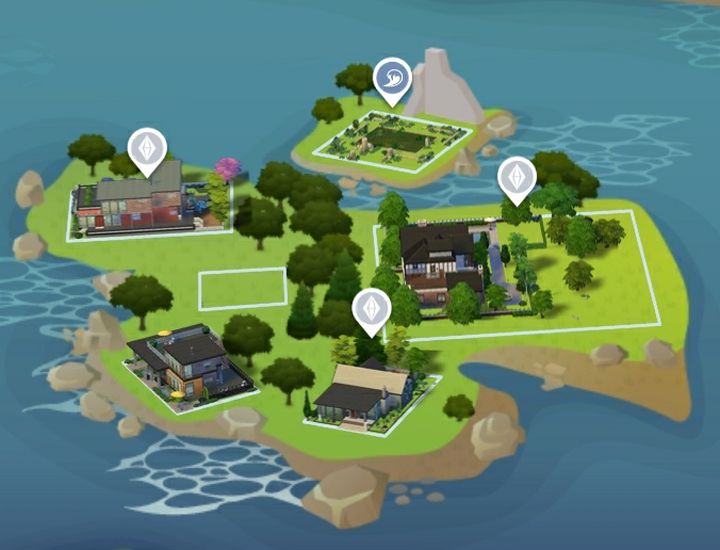 Neighborhood #1 - The Island

Bluebells
Blackberries
Strawberries
Mushrooms
Snapdragon
Pear Tree
From the Bluffs

Bluebells
Strawberry
Mushroom
Pear Tree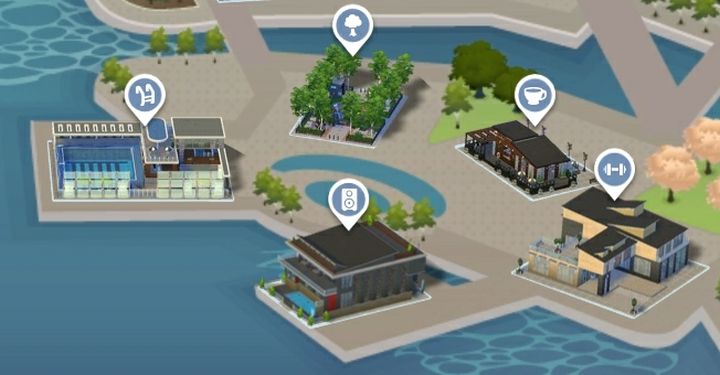 Neighborhood #2 - Modern District
The following are found in Hare Square, all in Planter Boxes so they can be watered, weeded, fertilized, grafted and harvested. Also other plants can be planted and more planter boxes added.
Strawberry
Daisy
Parsley
Tomato
Chrysanthemum
Carrot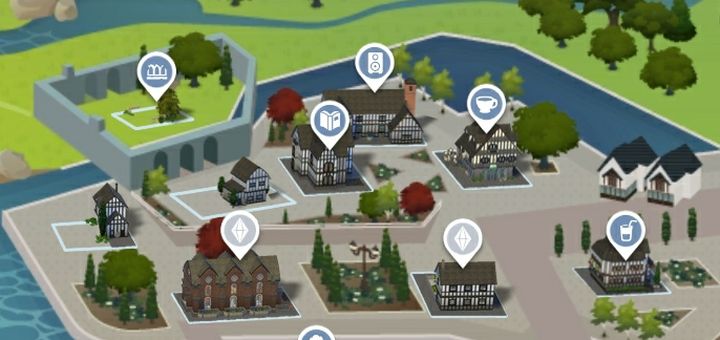 Neighborhood #3 - Old Town District

Ancient Ruins

Top - Lily, Strawberry, Apple, Rose
Bottom - Lily, Onion, Strawberry, Apple, Rose

Neighborhood #4 - Countryside
The Neighborhood around with The Shrieking Llama Bar:
Mushrooms
Blackberries
Bluebells
Apple Tree (in a small orchid like cluster next to Munches lot)
Lemon and Cherry Trees (in a small orchid like cluster next to empty lot)
Onion

Van Haunt Estate

Pear Tree
Lemon Tree
Cherry Tree
Apple Tree
Parsley
Sage
Basil
Spinach
Blackberry
Strawberry
Potato
Onion
Carrot
Mushroom
Bluebell
All in the garden area next to the maze.
Magnolia Promenade Plant Locations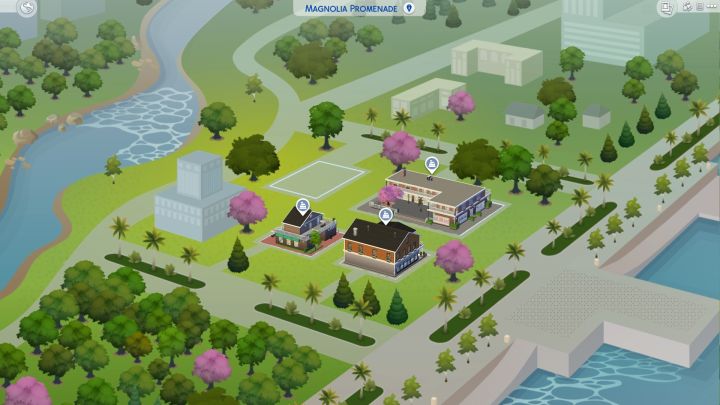 There's really only one neighborhood in this commercial zone. But lots of little areas to find plants. Look in the surrounding parks.
Lilly
Blackberry
Daisy
Bluebell
Newcrest Plant List
Newcrest doesn't have any neighborhood names, so we named them with the names of the lots we visited first in each neighborhood.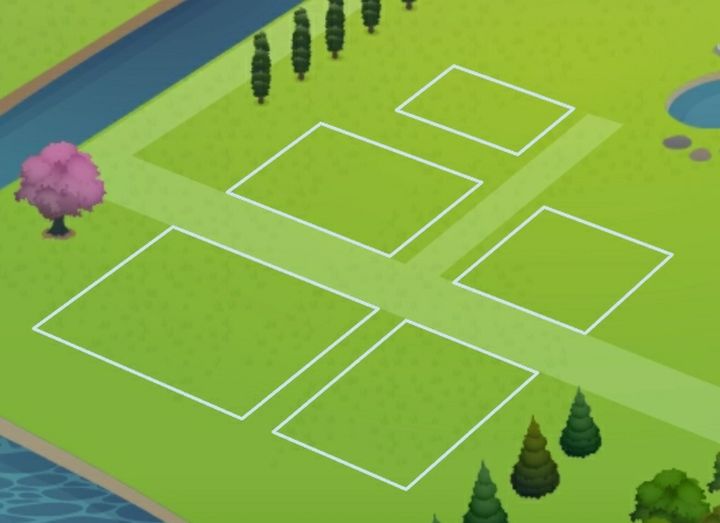 Neighborhood #1 - Twin Oracle Point (Pink Tree Left-hand Corner)

Bluebell
Lilly
Strawberry
Snapdragon
Apple Tree
Basil
Mushroom
Most plants found around the Tranquil Crescent lot.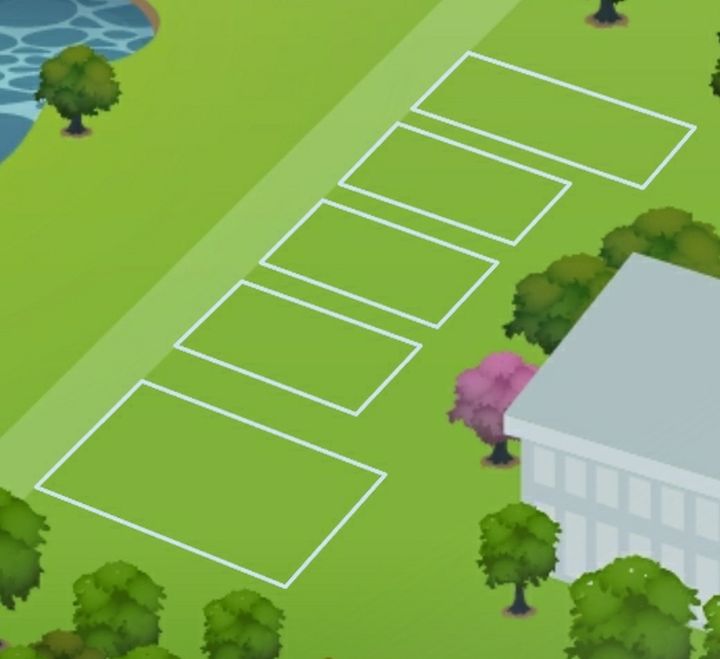 Neighborhood #2 - Optimist's Outlook (To Right on map)

Apple Tree
Potato
Snapdragon
Strawberry
Lilly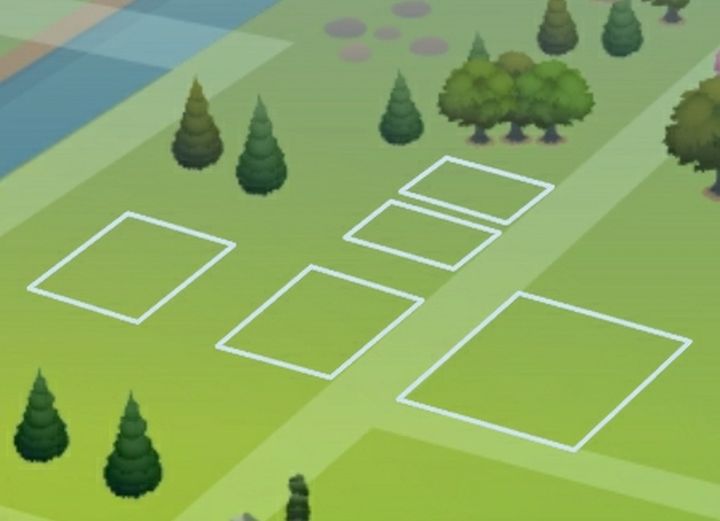 Neighborhood #3 - Midtown Meadows (Upper Middle on map)

Strawberry
Rose
Snapdragon
Mushrooms
Onion
San Myshuno Plant Locations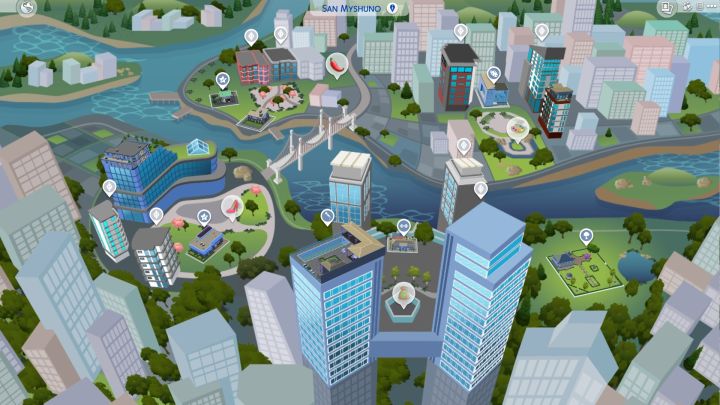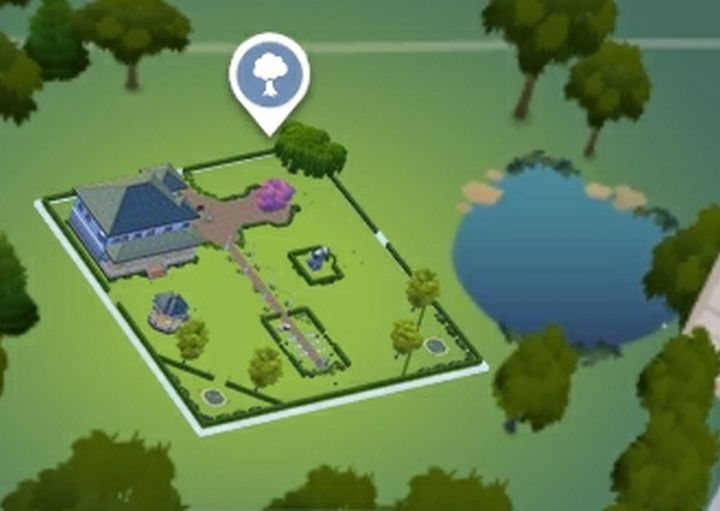 Myshuno Meadows (Park)

Festivals:
See the Festivals Guide for more information on festival times. The plants are spawned in when the festival appears and are all in the large planter boxes. Each festival will spawn in slightly different plant on each new festival spawn. Generally, it seems that only one 'special' plant will be different if there are going to be variances.>
Romance Festival Plant Possibilities:

Rose
Daisy
Lily
Bird of Paradise
Chrysanthemum
Dragon Fruit
Bonsai
U.F.O. plant
Note in every single festival spawn there are plants named 'snapdragon' when you mouse over them but when you harvest them they usually are lilies. The plants also look like a lily plant so I am assuming that it is a developer's error.
Spice Festival Possibilities:

Tomato
Carrots
Basil
Spinach
Parsley
Sage
Onion
Blackberry
Dragon Fruit
Strawberry
Grapes
U.F.O Plant
Granite Falls Plant Locations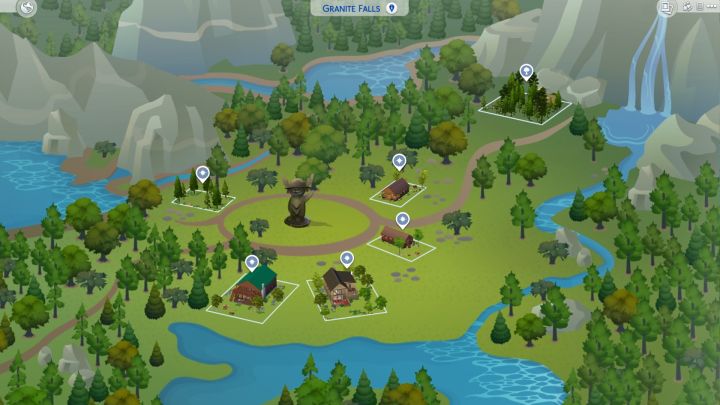 All around the camp area are a lot of "wild plants" if you have Outdoor Retreat installed. These are the herbs that came with the game pack. Once your Sim levels up in Herbalism they can be identified by tasting them.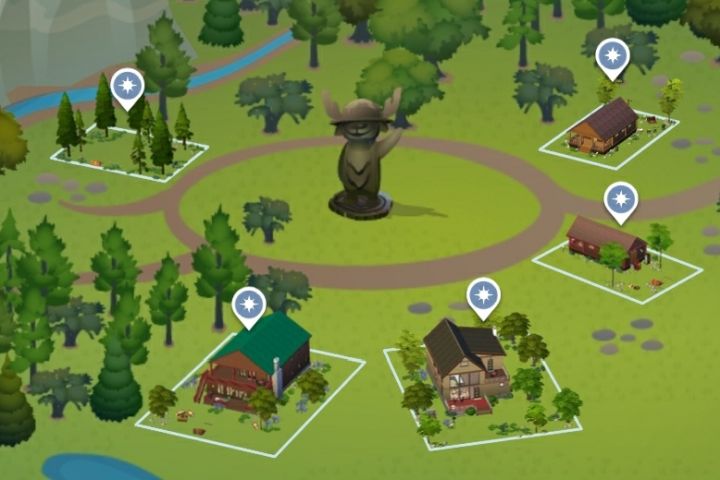 Campground
Base Game Wild Plants:

Herbs:

Chamomile
Toxic Chamomile
Elderberry
Noxious Elderberry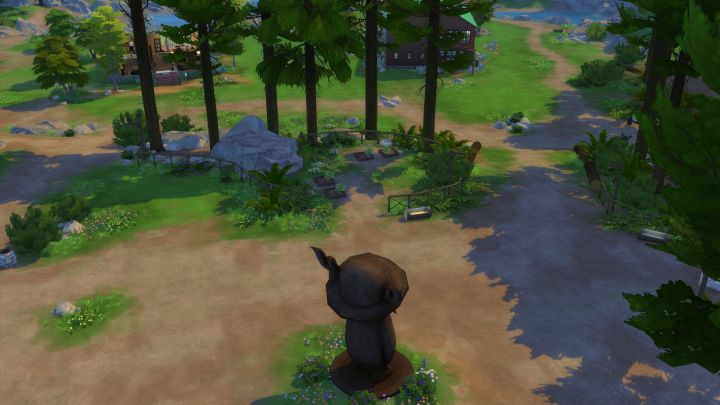 Camp Garden (by mascot)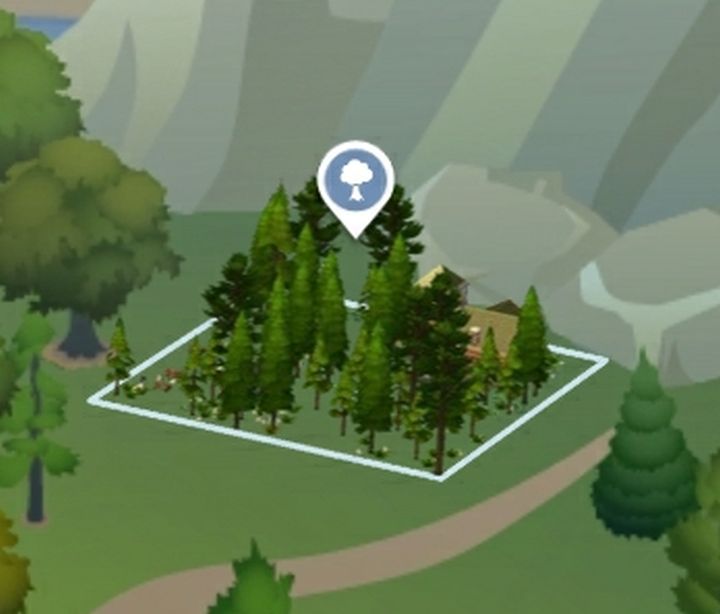 National Park/Granite Falls Forest:
Base Game Wild Plants:

Herbs:

Fireleaf
Poison Fireleaf
Normal Morel Mushroom
Huckleberry
Muckleberry
Behind the restrooms (near the horseshoe games outside Ranger's Station), a normal plant spawns that takes time to grow. It is usually the only one of its sort. For example, if this plant is the Fireleaf then usually all the others in the area for harvesting will be the Poison Fireleaf.
This plant will need watering very soon after spawning in and usually once again before it is ready for harvest. If you don't water it, it simply will die before you can harvest it.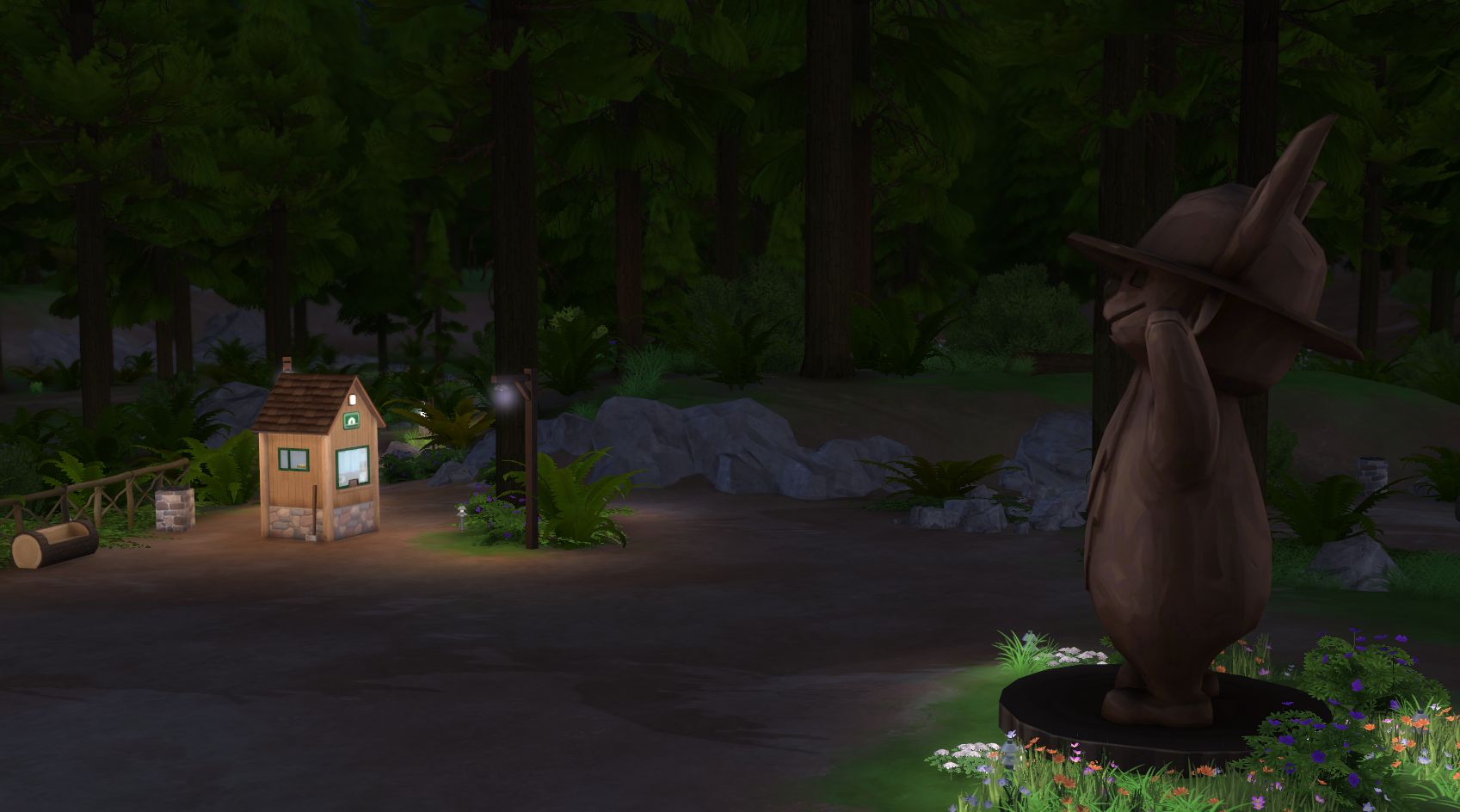 Ranger Station (These can be bought for Simoleons)

Tomato
Onion
Potato
Sage
Parsley
Growfruit
Basil
Apple Tree
Hermit's House/Deep Woods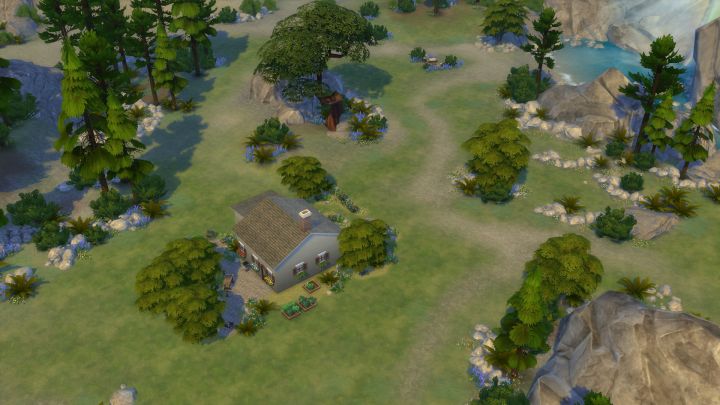 Hermit's House Garden
The plants that spawn here will change from game to game. These plants all spawn in planter boxes, 3 the large size and 3 smaller pots.
Carrots
Basil
Parsley
Blackberry
Strawberry
Sage
Tomato
Morel Mushroom (or False Morel Mushroom)
Chamomile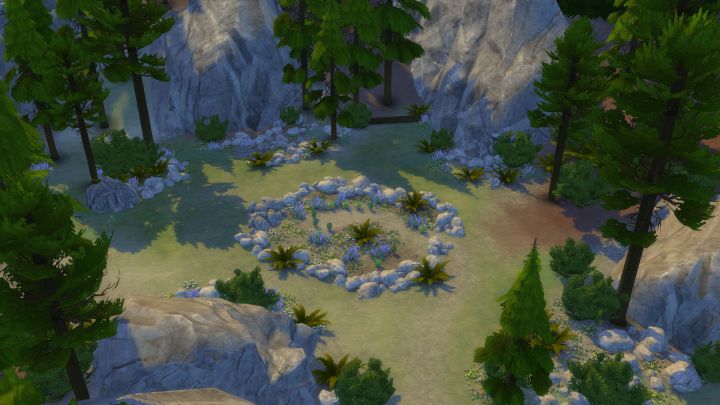 Round Rock Garden

Tomato
Carrot
Onion
Parsley
Morel Mushroom
False Morel Mushroom (sometimes both mushrooms are 'normal' and so you need to hunt around the general area for the False version)
Base Game Plants:

Morel Mushrooms (both sorts randomly) will spawn just in the general area of this loading area. The type just depends on the game file but the locations are the same for every game, so it's safe to say that both types of morel mushrooms can be found somewhere in the Deep Woods.
Forgotten Hollow Plant Locations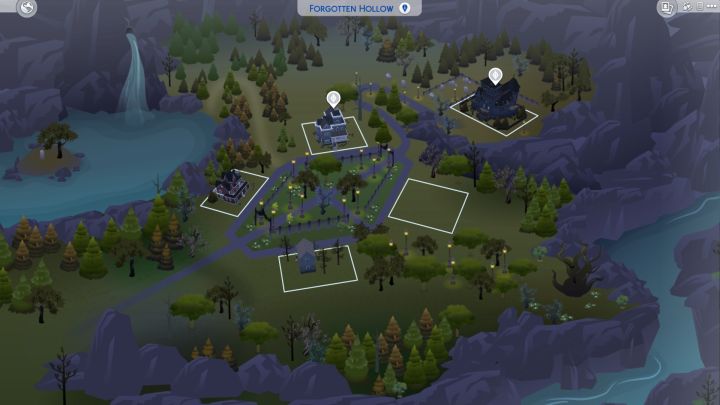 Throughout Forgotten Hollow you'll find the new plants included in the pack, which do not as of yet grow in any other neighborhoods.
Vampires Plants

Plasma Fruit
Wolfsbane
Garlic
Sixam Mosquito Trap
How You Can Support The Site and Channel

If you like my sites and
Youtube Channel
, consider supporting me on
Patreon
to help me to continue. If you'd like to support my guides in another way you can use our
Amazon link
for your next purchase (if in the US). We also offer a
paypal donate link
so you can contribute directly.
Back to The Top
Check Out My Youtube Channel!
We now have a Youtube Channel with over 50 guides in video format to go along with the huge site I've already created. Check it out and consider subscribing if you like my style.
Comments (7)
Topic:
http://carls-sims-4-guide.com/skills/gardening/plant-locations.php
Admin
Playalot
Wolfsbane only grows in Forgotten Hollow. You'll see it spawn in the diamond shaped parts of the center park in that neighborhood, on the grass. Like any new plant it takes the game some real life time to spawn in. Have your sim play chess or talk to other sims for a while until the plants spawn in. It is a small sized plant that looks like other flower plants.
New
Chris Montana
Been playing Sims 4 about a month on PS4 Pro. While the information here has been helpful, it is geared only for people playing on computers. I don't have a computer anymore. The PS4 version does not have many of the packs available to computer players. Would greatly appreciate help in finding Blackberries and the other more exotic plants (such as the UFO Plant). Oddly, Cowplant Berry's were very easy to come by; have truck loads of those just from fishing. Anyway, any help would be much appreciated.
Admin
Playlot
This guide is mostly a PC guide. We have a section on our forum for console players but all the staff here, including me are PC players so we can only offer suggestions from a PC player perspective. Saying that, game play is almost identical so...
Console Section
Blackberries (on the PC version) grow in the Base Game Park in Oasis Springs. They take literally sim hours and hours to appear and then even more time to grow to the point a sim can harvest them and a slightly shorter time to take a cutting from them. I take my sims there on a sim weekend (Friday) and they stay there easily until sim Monday fishing and playing chess etc. The plants are located (as you look head on at the park) to the far right near a rock face but before you get to the public toilet/bathroom block and also to the right side of the very back fishing hole.
Senior
Playlot
I'm assuming it works the same as on PC, sell them or store them in a fridge or storage chest. To sell, drag stack or individual harvestable to the dollar sign at edge of sim personal inventory.
Senior
Playlot
Make sure your game is completely up-to-date as there was a bug that made wild plants unharvestable. But it does take some time, sometimes sim-days for wild plants to get to the point where they can be harvested. If your sim can raise their gardening skill to level 5 they could take cuttings which can be done sooner.
Regular
Sketch Elder
Plants only produce a harvest once a day now, at 5am, so you have to be in the area you want to harvest at that time even if the plants are full-grown.
New
Jo
In Neighbourhood 2 of Willow Creek I've also found mushrooms near the grills behind the Potters Splay lot.
Regular
Sketch Elder
Del Sol Valley
The Pinnacles
Lily
Pear
Rose
Are you sure you want to report it?
Share a link to this comment