The Sims 4 Get Together: DJ Mixing
Skill Abilities, Music Genres, and Crowd Control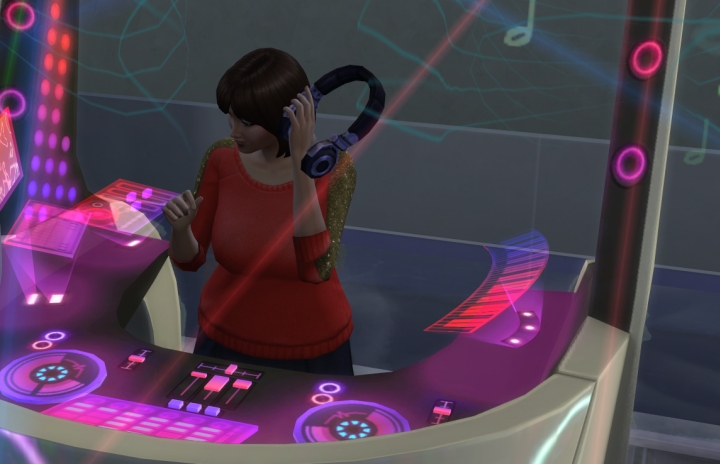 DJ Mixing is a new Skill included in The Sims 4 Get Together Expansion Pack. This skill allows Sims to entertain large groups at a night club, or in more intimate Club settings. This Guide will teach you about the skill, making money with it, and the abilities you'll gain as you level up as a DJ.
How to: DJ Mixing Cheats
Press Control + Shift + C then type testingcheats on and press enter. You can now set your skill level with stats.set_skill_level major_djmixing x (fill in 1-10) - we also have a full listing of Skill Cheats and a master list of Cheats in The Sims 4
Getting Started
Just search for DJ in buy mode and you'll find the four available booths. The "Turn-Table-Top Tote" DJ Booth is only $575 and will help you get started learning the Skill. Be forewarned, you can't make much money until later, so it's not a Skill you can rely on to pay the bills. This is a Skill that requires direct practice, and not something you can learn from a book.
The first two DJ booths are portable, while the higher-end models are not. This means you can upgrade your booth and bring it with you to parties, and work for tips! The more expensive models can be used in club hangouts and places where large gatherings regularly happen.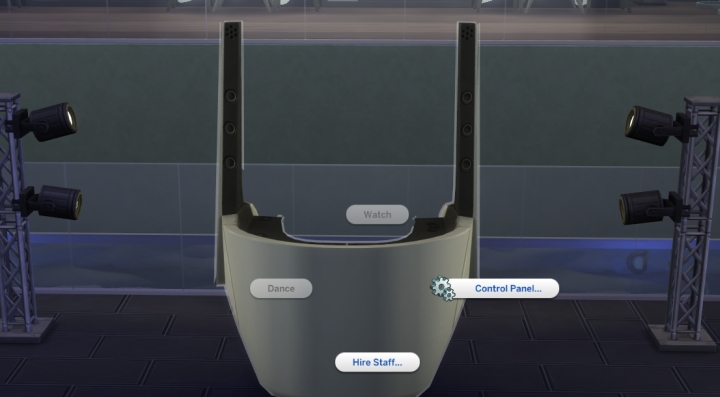 You've got to practice on a booth at home. They won't let you put that misery on others. You can hire a DJ at home if you throw a party, selecting among 3 skill levels.
Practice
This is the only interaction available at first. The Ideal Mood for a DJ is Inspired, or so it seems - no other mood seemed to help, and it just makes sense. Once you're level 2, you can actually man a booth and allow Sims to dance to your music. At first, your scratching awful noises will not let any Sim get their moves out on the dance floor. Note that you're able to control the volume of the DJ booth for your own personal benefit.
By level 2, we start unlocking some abilities, and Sims are able to dance to music that is played:
DJ Mixing Skill Level Abilities

10 Million Views! My YouTube channel has grown a lot the last 6 months. I now have over 125 videos on Youtube and am nearing 100k subscribers. I'd like to invite people to check out my content and, if you like what I'm doing, subscribe!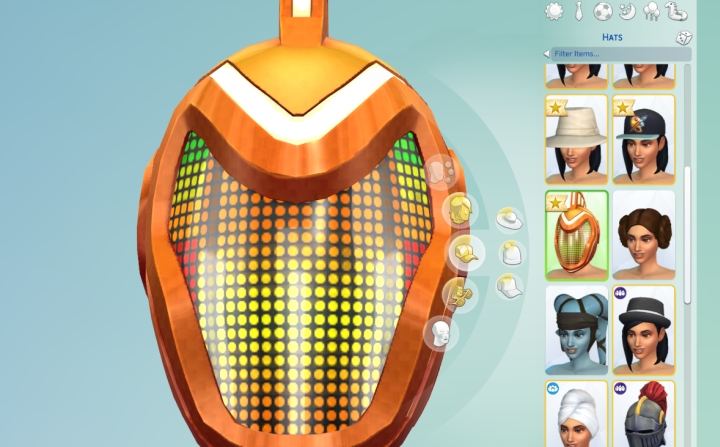 This is the robo-helmet, which is animated, that you unlock at level 10.
Level 1 - Only Practice is available. You can't use this in public.
Level 2 - The Groovin' and Machine music genres are available.
Level 3 - Discuss DJ Techniques, the Chip Tune genre is available.
Level 4 - Can play and switch to different genres of music. The Chill Out genre is now available.
Level 5 - The Breakbeats Music Genre is now available
Level 6 - Can play Remixes. Dynamic Surge Protection and Advanced Heat Sink Upgrades now available. The Get Hyped Interaction is now available.
Level 7 - Can play House music. Now able to upgrade to Plasma Display and Particle Generators on higher-end DJ Booths.
Level 8 - Can play Hip Hop music. Now able to upgrade DJ Booths to have Telesplosion. Sims can also make Mix-o-lot mix tapes.
Level 9 - Can play Drum & Bass music. Now able to make Wiki-Wiki and Scratch'n'Switch mix tapes.
Level 10 - The Noise music genre unlocks. Can now Feel the Crowd. Additionally, 3 new mix tape options come up - Digital Era, Party Hardy, and Electrical Utsu. Can now also use the Robo-Helmet from the Closet, which gives them a nice futuristic DJ look.
DJ Abilities Explained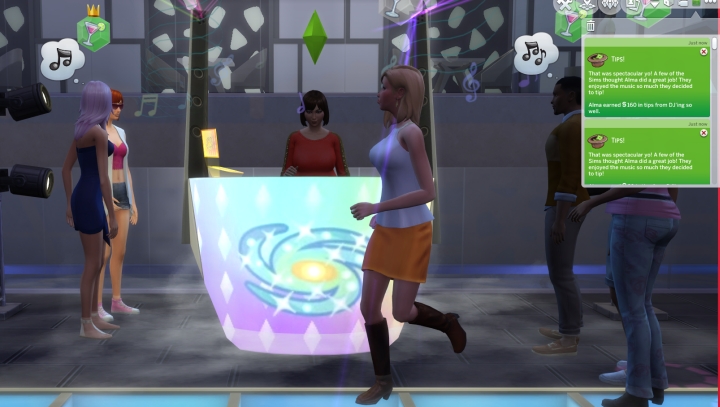 Tips are not reliable money, but with licensing songs you can earn a bit extra - it's not enough to make your Sim rich, but it could be a fun side gig.
Tips
Different music genres are mainly for your own entertainment, though it's cool to hear a skilled DJ switch from track to track. At any point when you're skilled as a DJ, Sims might throw tips your way when you're playing in public. Tips are flat $20 amounts, but multiple tips can come in at once. The most I saw was $260, from 13 tips and a large crowed - but they kept coming, in random numbers - the minimum is $20, and I got that a few times. The amount you get from minimum tips is like 2x level as with other musical pursuits.
DJ Moodlet
While using the booth, a DJ will get a +1 'I'm a DJ' Moodlet.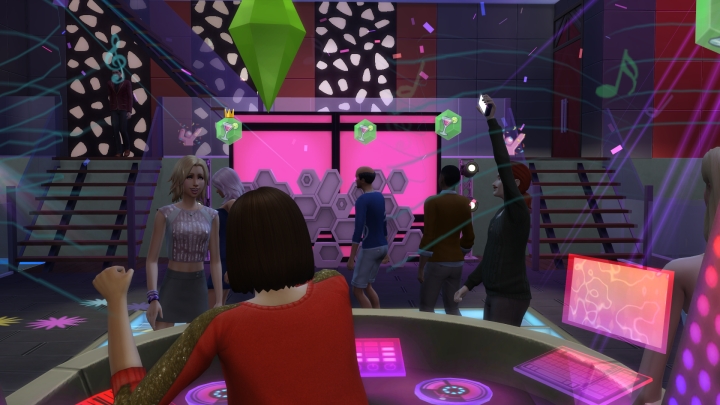 Hyping the Crowd gets more Sims engaged with the music and grants them moodlets.
Get Hyped
Has about a 30 minute cooldown. At level 6, DJs can select the booth while playing to give nearby Sims (who are listening or dancing) a potential +1 Happy moodlet from Bumpin' Beats, which lasts a couple hours. It's good for keeping a party going.
DJ Booth Upgrades
As the DJ gets more skilled, they can upgrade booths to have several features. They only require to have 'unlocked' Handiness by repairing something or reading a book for a bit in order to order parts from the computer to upgrade the booth - they do NOT need Handiness Skill to do the upgrades themselves. Despite the game saying high-end booths, I was able to upgrade any of them. Here are the upgrades, all of which take common and electronic upgrade parts: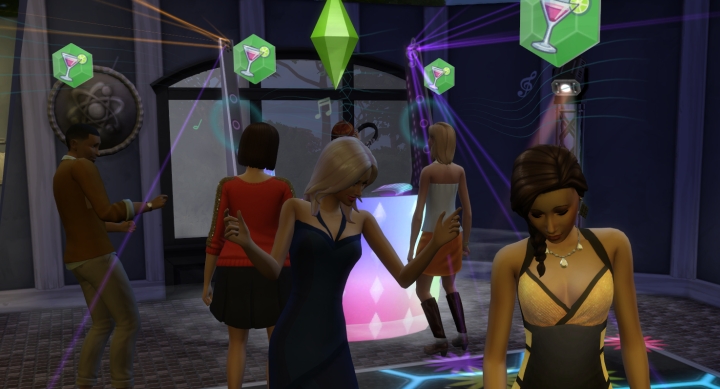 Parties are the best place to play DJ. Use the portable, upgradeable models, or this expensive DJ Booth that gives more fun to the one using it, and those listening.
Dynamic Surge Protection - Prevents the booth from breaking down. I didn't have this happen at any point, the next upgrade is more important.
Advanced Heat Sink - Required! The advanced heat sink will prevent fires. These occur regularly enough that I recommend you do this as soon as you get the upgrade option.
Plasma Display - Display on the front. This makes the booth look a bit better with low lighting, but is optional.
Particle Generators - Fog and laser lights, which give a great party atmosphere
Telesplosion - With Telesplosion enabled, any close-by Television displays will react to the music, coming on automatically. I had to move my displays after doing this upgrade in order to get it to work.
Special Effects - When you click the booth with these upgrades, you can enable/disable the fog, lights, and telesplosion.
Feel the Crowd
There's about a 30 minute cooldown on this, like with Get Hyped. Feel the Crowd lets you cause Moodlets on Sims who are listening or dancing - You can make them Confident, Dazed, Energized, or Flirty. This could be very helpful in a club where Sims are incentivized to be romantic, and getting energized may make autonomous Sims want to dance. So it gives you a little more control over the Sims at the party or night club.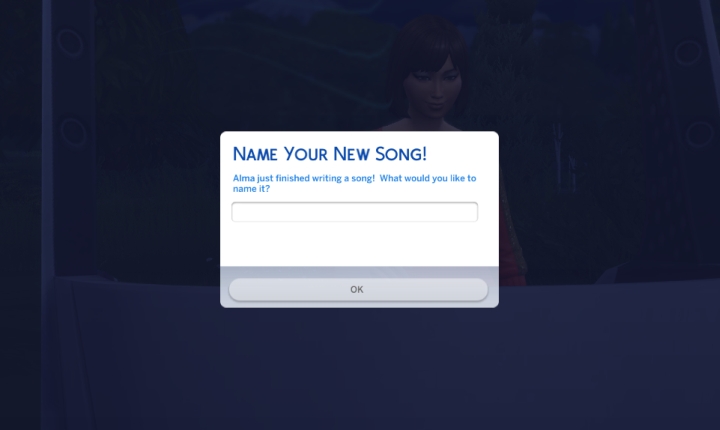 Licensing your Mix Tapes will give you bit of extra money - but one at a time is annoying. You can name them whatever you want, as with Guitar/Piano and Violin tunes.
Mix Tapes - Earning Residual Income
Mix Tapes take about 8 hours to complete. When done, your Sim can use the mailbox to license them - one song at a time. We need to petition the Sims studio to let us license more than one song. As it stands, the only way to get more licensing is to take multiple instruments up and license songs from all of them. You'll get licensing (totally random amounts) every day at 10AM for a little over a week. This will give you $800-1400 for a song. It doesn't matter which booth you made it on, nor the type - it's tied to skill.
Acting | Archaeology | Baking | Charisma | Comedy | Cooking | Dancing | DJ Mixing | Fabrication | Fishing | Fitness | Flower Arranging | Gardening | Gourmet Cooking | Guitar | Handiness | Herbalism | Juice Fizzing | Logic | Media Production | Mischief | Mixology | Painting | Parenting | Photography | Piano | Programming | Research and Debate Robotics Rocket Science | Singing | Vampire Lore | Veterinarian | Video Gaming | Violin | Wellness | Writing
How You Can Support The Site and Channel

If you like my sites and
Youtube Channel
, consider supporting me on
Patreon
to help me to continue. If you'd like to support my guides in another way you can use our
Amazon link
for your next purchase (if in the US). We also offer a
paypal donate link
so you can contribute directly.
Back to The Top
Check Out My Youtube Channel!
We now have a Youtube Channel with over 50 guides in video format to go along with the huge site I've already created. Check it out and consider subscribing if you like my style.
Comments (9)
Topic:
http://carls-sims-4-guide.com/skills/gettogether/dj-mixing/
New
Sasso0o
Thanks for the guide!
I just got very high tips right now so I thought I should share that with you because I remember you said the highest you got was 200ish.
The highest tip I got so far is 420$. My sim's dj skill is maxed and she has been djing for too many hours to make the rent since the power was shut down in her house.
She made 1731$ so far and still 850$ short and very tired :(.
She kept getting 40-200ish tips then suddenly made 300+ and 400+ tips while she was playing noise which is the the genre unlocked at level 10. I think the genre affects the tips but I'm not sure. Snapshots for the last two tips:
https://gyazo.com/9e6ac884dfd1174403cce33a742415b3
https://gyazo.com/44f3fba21cf22d8b2ffbdc0fa5ccf2bd
Admin:
Thanks for sharing! I need to look at this skill a bit more when I get time. Have plans to look at ALL skills actually, as some have changed since I first wrote them :)
New
Sasso0o
I just posted that the highest tip my sim got was 420. Now I just got 480$ and 500$ but the money wasn't added to her funds (I dunno if the 420$ was added too or not)
Her money increased only by 80$ when it was supposed to go up by 980$ :(. That's awful :(. I guess I will use Kaching to make up for it ;).
https://gyazo.com/768eef8a6f2dfc3b49df200adf4562cd
Admin
Playalot
Yes, I had the same issue you can read about it in this thread on the forum.
Djing
There is also a bug report
EA Bug Forum
so you can go here and add a 'me too' if you want to.
New
Ruben
Very helpful, thank you!

New
alessia
I 100% agree! I really want sims 4 pets! :)
New
Kendra
Hey all - hoping for some help , I have a level 9 dj with handiness skill . I can not get the teleplosion to work - I have the most expensive dj booth near several tvs and will not active - it is not telling me to upgrade anything but install wireless display override (is this what I'm needing?) thanks !!
Admin
Playalot
Yep, upgrade that and then see what happens.

New
Flaming Fawkes
That happened to me too. I bought the highest end dj booth and went to do upgrades but they were already done. Telesplosion was NOT one of them though.
New
Kittifizz
Hey guys. I'm pretty sure that the little notification about tips earned is showing the total amount of tips earned that session. If you watch, every time that notification pops up your household gets the little kaching noise and it shows +x number of funds (mine are usually 20-40 or 60) and then your tip amount increases by that much.
Admin
Playlot
I agree, it's one of my favorite skills to play, it would be great to be able to earn good money - even better if it was one of those semi-active careers so that your sim could work from home.
Are you sure you want to report it?
Share a link to this comment
Star Wars in Sims 4

We now have a page on The Sims 4 Journey to Batuu.
It's not what I would have hoped for in a Star Wars Game Pack so far.
Secrets and Other New Stuff
Support Us

Readers who use adblock or those who'd like to thank me for my efforts can now pledge $1/$5 monthly via Patreon. This helps a lot with server costs and provides some stability for my business.
Super Sim Checklist + Other News
Let's Play Playlist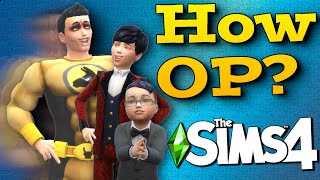 New I now have a guide to Making Super Sims in The Sims 4. Look for a text version within the next 72h. It won't have THAT much more info but it will help out as a checklist.
This was inspired by a series, "Let's Play a Super Sim" in which I start at toddler and gradually take on the major bonuses. Here's a link to each part for people who are interested. You can also see the Let's Play as a Playlist on Youtube.
Discover University Expansion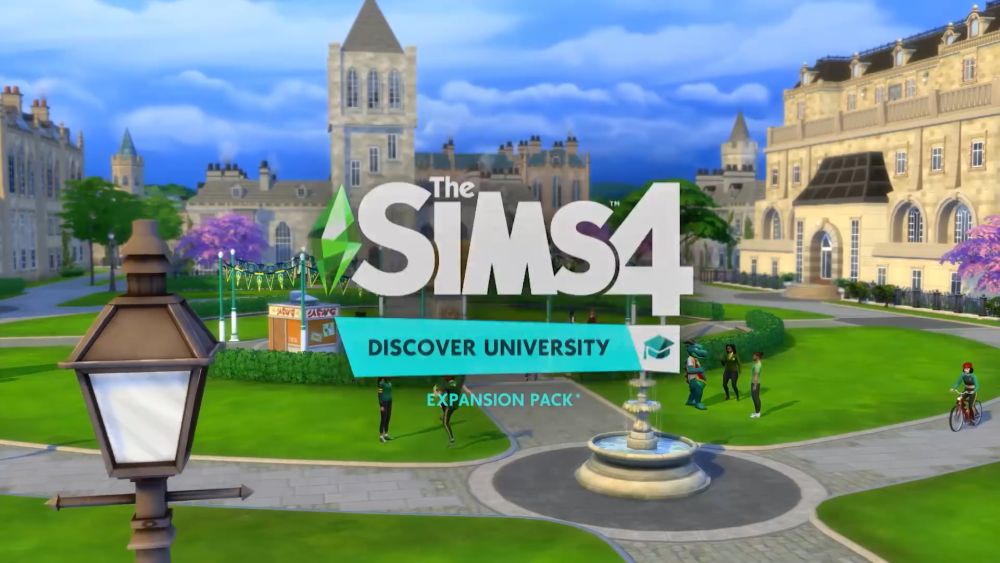 The Sims 4 Discover University has been announced for November 15 for PC/Mac and December 17 for Xbox and Playstation 4 consoles. Click to learn more about the pack, see my summary of the livestream or read our FAQs below.
Other Guides to Discover University:
New Lot Traits: Study Spot and University Student Hang Out
New: Discover University FAQ: Gameplay Features
New Video The Sims 4 Discover University Gameplay Tips Video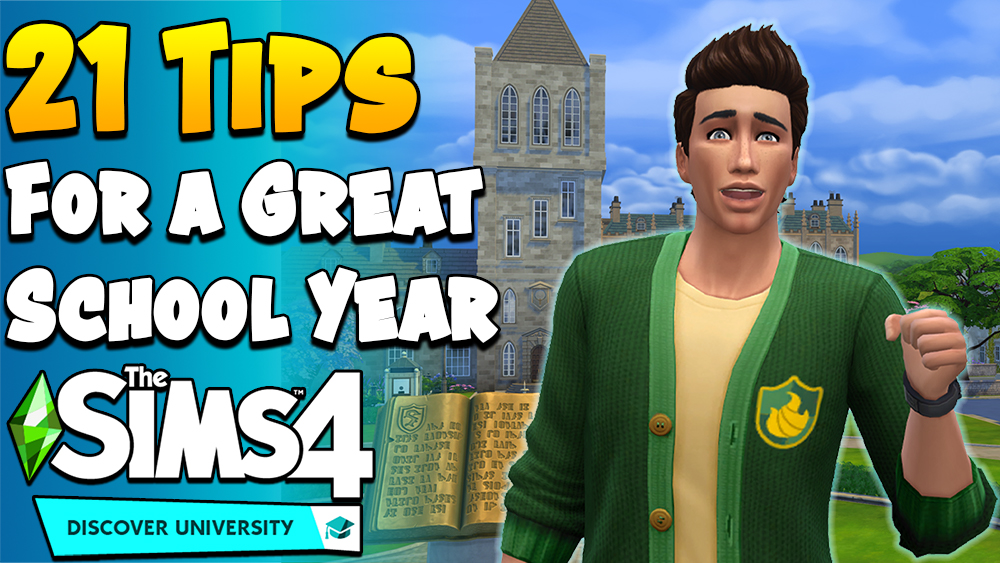 More videos coming soon!
Realm of Magic