The Sims 4 Island Living
Getting Started: New Features to Know About in the Expansion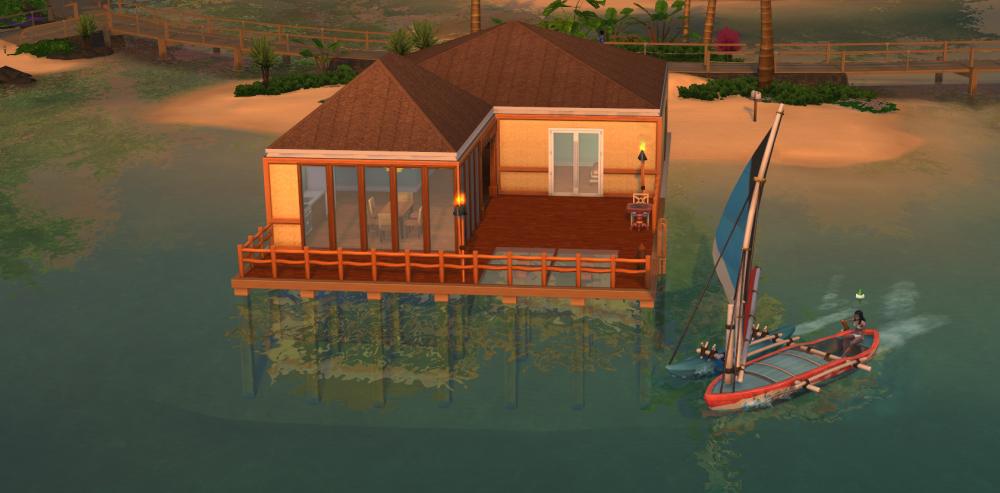 Several new features are easy to miss - the glass floors are one of them. You can sort of make one by combining the new, "Crystal Clear" item under misc decorations.
Not all features of The Sims 4 Island Living are marketed as heavily as Mermaids, so players go into the game not knowing about them. Also, there are mechanics in the Expansion that are mostly unexplained unless you followed the developers closely. Here's a rundown of a few miss-able things, and help with some other things. In general, things I feel you should know about!
Other Island Living Guides
The Sims 4 Island Living Expansion Pack
Mermaids in Island Living New
Island Living Cheats
Features to Know About in The Sims 4 Island Living
Features in Island Living (Video Format) NEW
Conservationist Career Guide
Cleaning Up The Island - How it Works and What's Best
Using New Foundations, Clear Floors, and Other Build Mode Items

A list of features in Island Living that every player should know about in order to get the most out of their purchase.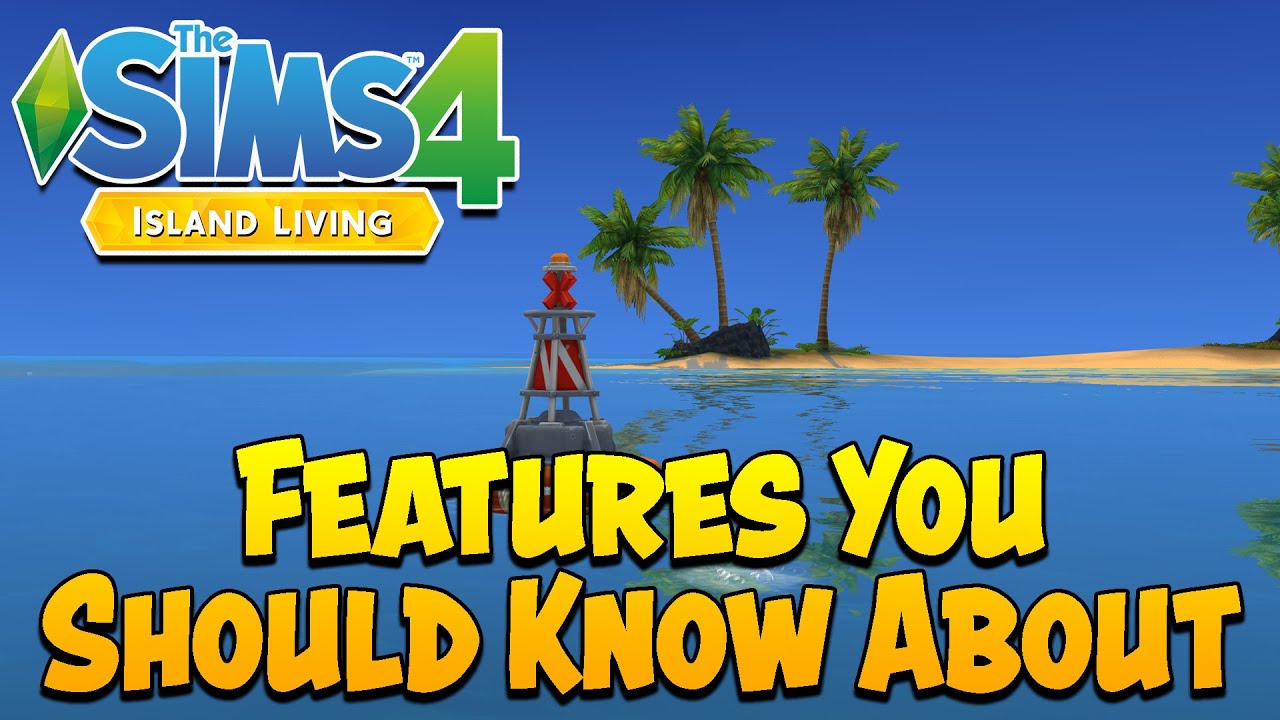 The Island's Health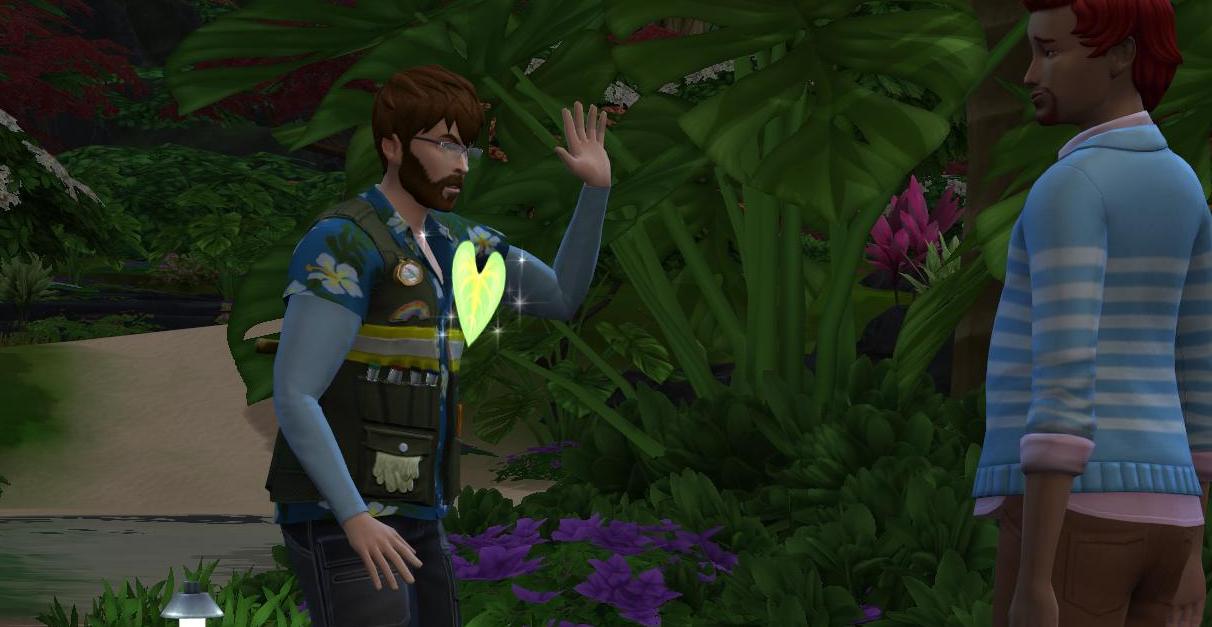 Seeing this means you've done something positive for the ecosystems of Sulani.
Sulani has a health system, so to speak, but only on one Island. Mua Pel'am is the refuge for wildlife and mostly untouched by human Sims. Aside from being a decent place to bump into a Mermaid, it's also possible to change the appearance of the Island.
Any time a Sim does something to help the environment, the health stat increases. Build it up big enough, and you'll get a notification that the Island is improving. Once more and it's thriving. For a full rundown of the activities that help the Islands' ecosystems, check out my guide to Sims 4 Island Living: Conserving the Environment and Ecosystems.

10 Million Views! My YouTube channel has grown a lot the last 6 months. I now have over 125 videos on Youtube and am nearing 100k subscribers. I'd like to invite people to check out my content and, if you like what I'm doing, subscribe!
Snorkeling & Scuba Diving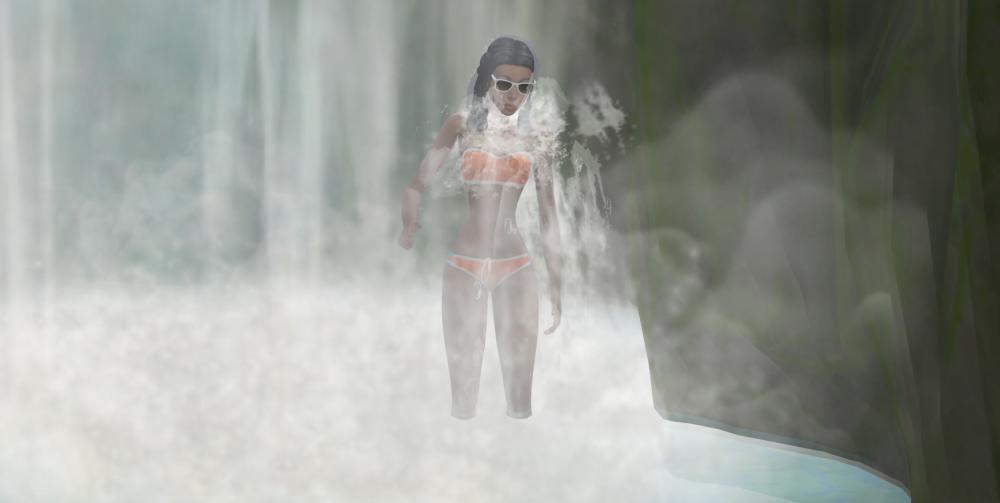 Scuba doesn't make for a very good screenshot, so here's a Sim showering in a waterfall. You can also have them woohoo there.
Snorkeling is not something you can do everywhere. Unfortunately you need to head to a buoy to do this, and you won't be able to follow your Sim underwater. Look for the big red buoys (some are on the map too!) in order to Snorkel. You can only snorkel where the water's shallow enough for there to be fish near the surface. The buoys over deep water allow Scuba and Free Diving. Scuba can be improved with the shopping menu that appears when you click these buoys. Buy a re-breather to be able to free dive, or a spear gun to spearfish. You can also buy an underwater camera to get fish photos.
Dolphins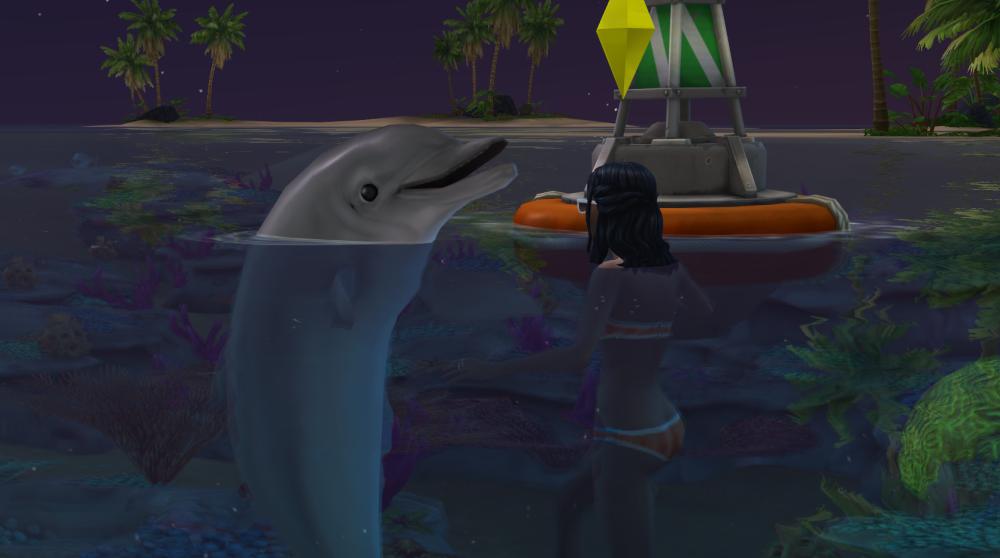 Dolphins can be found near buoys. You can feed them, rub their bellies and have them do tricks for you (which are admittedly pretty cool to see).
Dolphins are also in the pack, but connected to the buoys. Thing is, they're not always there. The dolphins move about based on their personal dolphin business of corralling little fish into a nice meal. Look for dolphins where there is a swirl of fish near a buoy. You gotta find the right place, but if you click the swirl you can interact with the dolphins and maybe make a new friend. Mermaids who befriend a dolphin might get something unique.
New Lot Traits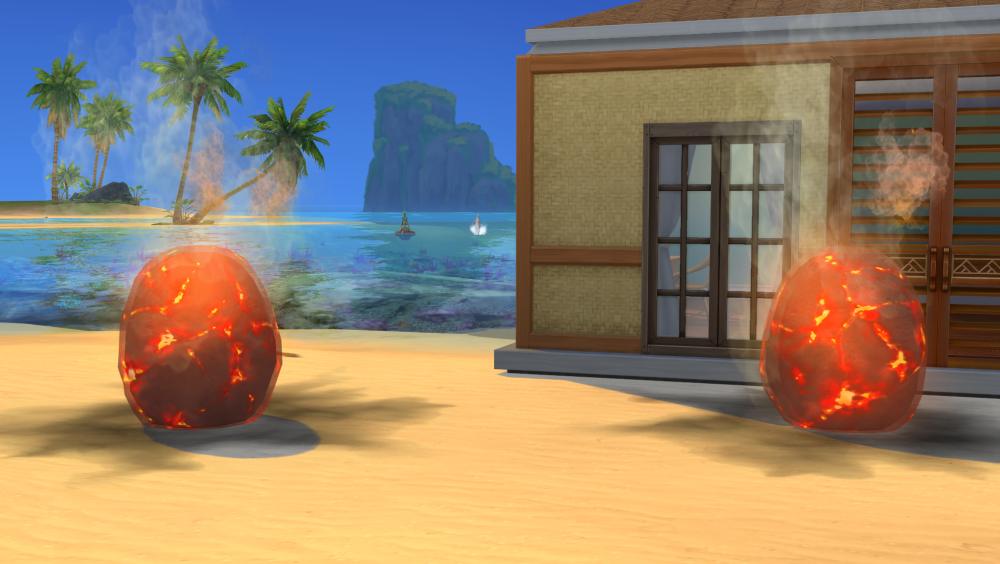 Volcanic Activity is one of three new Lot Traits available to players in The Sims 4. A fourth, Oceanic Paradise, is restricted to a special lot on Mua Pel'am.
There are a total 2 new Lot Traits accessible to players in The Sims 4 Island Living and one from a recent patch to the base game. Clothing Optional is free for all players and allows you to turn public lots into a nudist colony if you so wish. Seems to me I'd need a lot more sunscreen in places. Now for those exclusive to the pack: Island Spirits makes these wonderful blue glowy-guys appear on your lot at random. If you commune with them, they'll give you a boost. You can also release them, but it's not so tempting when the bonuses for Commune bonuses going at 2 days long. Lots can also be tagged as having Volcanic Activity with another new trait from Island Living.
Rewards for Conservationist Career
No other Careers I can think of in The Sims 4 have Reward Traits for completion, but the Conservationist does. Both branches get a unique reward trait, a design decision that if spread to every other Career would add some depth and purpose to the Careers system. They also unlock a unique Conservationist Canoe, a few other objects and uniforms, and get special abilities that can be used to make money and save Sulani's ecosystem.
Fish Traps & Fishing Improvements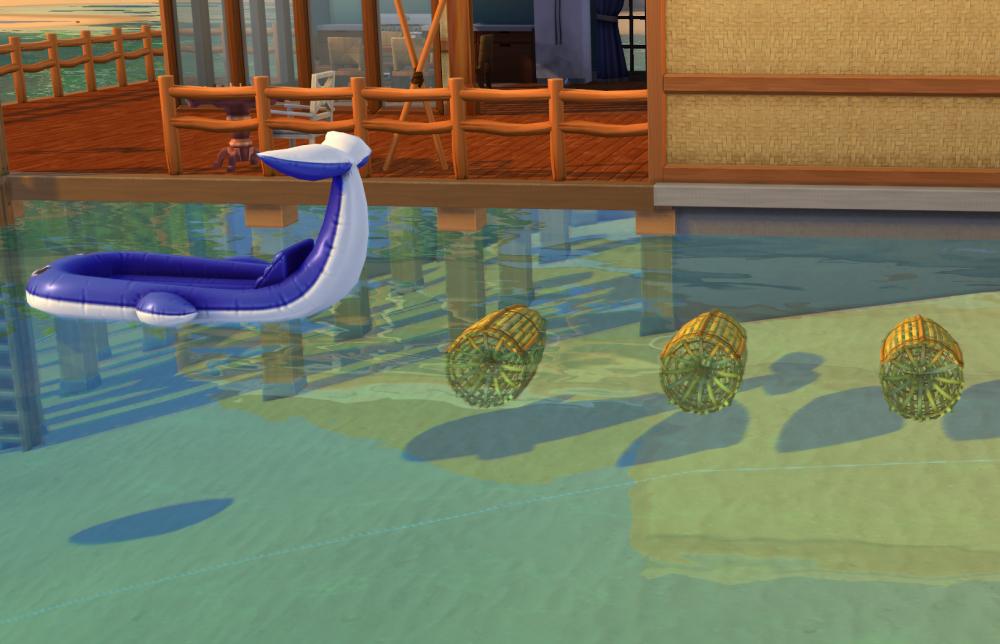 Fish Traps allow you to catch fish automatically, but must be set in order to work.
Included in the new pack are Fish Traps, under Outdoor Activities. You can set these then wait about 24h to possibly find some fish. With the proper skill you can also set them with bait, which will improve catch rates. You'll catch different types of fish depending where these are - whether the ocean is shallow, medium or deep in that spot.
Stilt Foundations, Watercraft and Other Build Objects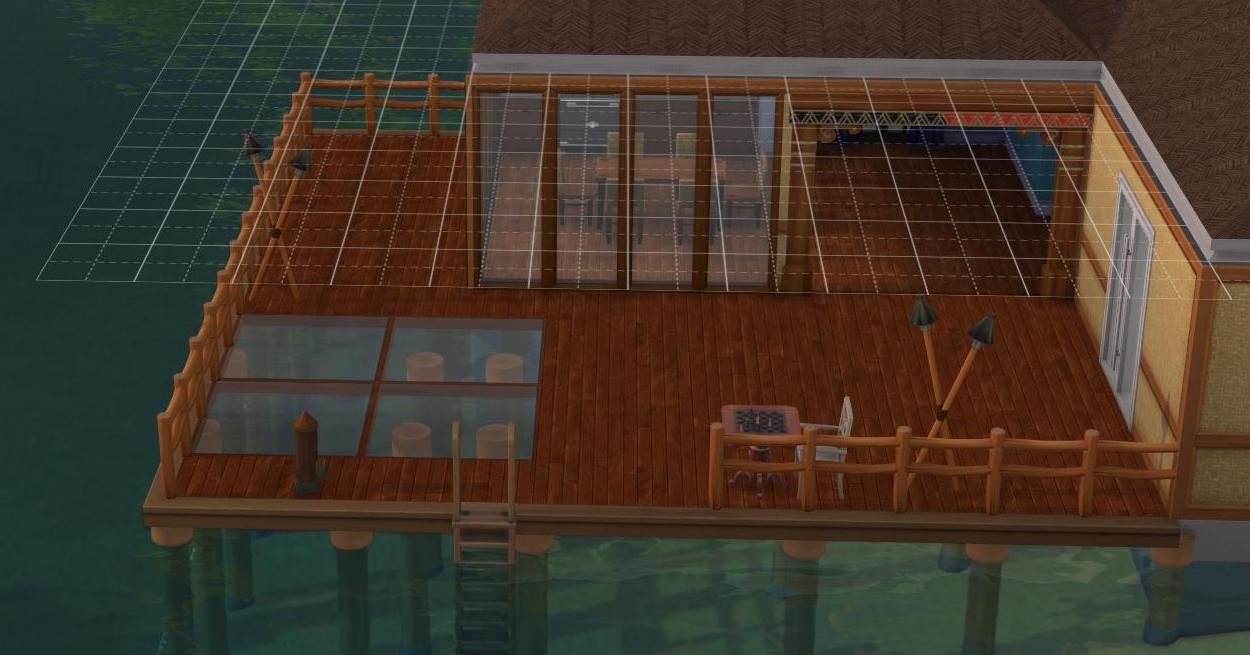 Though there are many new features in The Sims 4 Island Living, stilt foundations is not one of them - it was given to all players in a patch just before the Expansion launched.
While they were given to everyone in a free patch, the new Stilt Foundations are available to you now. In addition, there are Outrigger Canoes and "Aqua-Zips" (Jet-Skis) in the Expansion. The latter can be upgraded to be faster and do a few unique visuals when the object is in your Sims inventory. In addition, if you select 'Go Here' on a spot of land far away, the Sim may decide the watercraft is the fastest solution. Unfortunately this is broken for mermaids at time of writing, as they will transform multiple times en route, which takes up time. Finally, an object called Crystal Clear is in the DLC. It can give you somewhat an illusion of see-through floors, good for your deck. It's just unfortunate (yet again) that there are so many stilts cluttering up the view. Hopefully they'll fix this. It's rather jarring.
Other Island Living Guides
The Sims 4 Island Living Expansion Pack
Mermaids in Island Living New
Mermaids Video New
Island Living Gameplay Review
Island Living Cheats
Features to Know About in The Sims 4 Island Living
Features in Island Living (Video Format) NEW
Conservationist Career Guide
Conservationist Video Guide
Cleaning Up The Island - How it Works and What's Best
Child of the Islands Trait New
Child of the Ocean Trait New
Using New Foundations, Clear Floors, and Other Build Mode Items

How You Can Support The Site and Channel

If you like my sites and
Youtube Channel
, consider supporting me on
Patreon
to help me to continue. If you'd like to support my guides in another way you can use our
Amazon link
for your next purchase (if in the US). We also offer a
paypal donate link
so you can contribute directly.
Back to The Top
Check Out My Youtube Channel!
We now have a Youtube Channel with over 50 guides in video format to go along with the huge site I've already created. Check it out and consider subscribing if you like my style.
Comments (5)
Topic:
http://carls-sims-4-guide.com/expansionpacks/islandliving/features-to-know-about.php
New
Akipuff
I meant Island Living. Sorry
Admin
Playalot
This is true and so Carl must have got his notes mixed up... I remember telling him this was from the patch lol, thanks for pointing out the error, we'll get it fixed fast

New
Akipuff
New
Fran
Anyone notice the mermaid don't die ? I think i I'll try turning them but i have three elder sims in one house and their health bar is lit up kinda. And I'm not dying.
Admin
Playalot
The pork recipe can be cooked on the 'Sulani Volcanic BBQ Searer' which is the new in-ground BBQ pit that comes with Island Living.
New
John
Awesome thx for all that info
New
HeySimmer
This was very helpful, i only just installed the expansion and am very excited :laugh
Are you sure you want to report it?
Share a link to this comment
Star Wars in Sims 4

We now have a page on The Sims 4 Journey to Batuu.
It's not what I would have hoped for in a Star Wars Game Pack so far.
Secrets and Other New Stuff
Support Us

Readers who use adblock or those who'd like to thank me for my efforts can now pledge $1/$5 monthly via Patreon. This helps a lot with server costs and provides some stability for my business.
Super Sim Checklist + Other News
Let's Play Playlist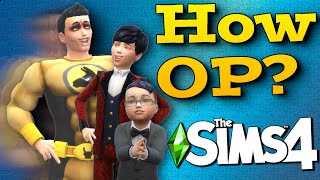 New I now have a guide to Making Super Sims in The Sims 4. Look for a text version within the next 72h. It won't have THAT much more info but it will help out as a checklist.
This was inspired by a series, "Let's Play a Super Sim" in which I start at toddler and gradually take on the major bonuses. Here's a link to each part for people who are interested. You can also see the Let's Play as a Playlist on Youtube.
Discover University Expansion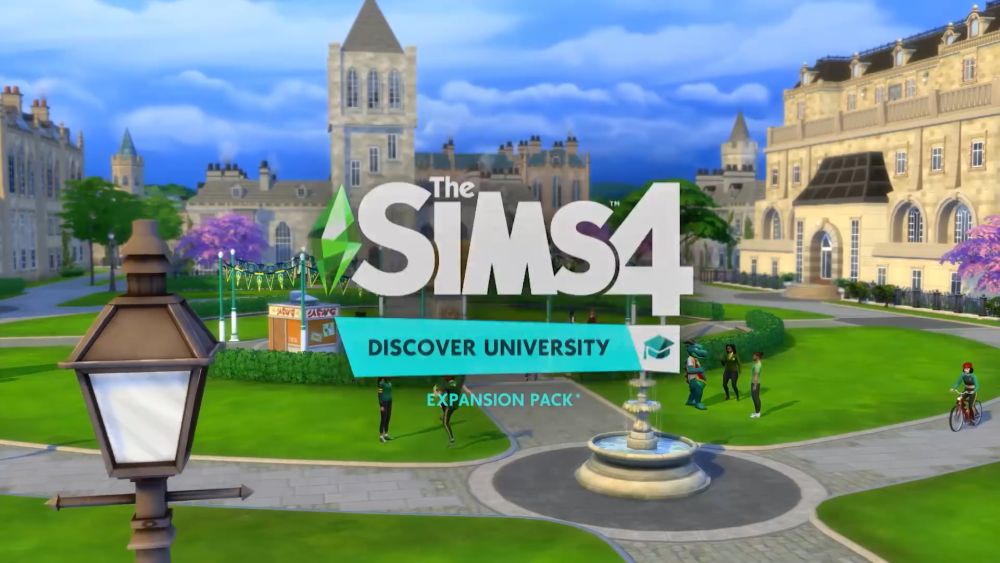 The Sims 4 Discover University has been announced for November 15 for PC/Mac and December 17 for Xbox and Playstation 4 consoles. Click to learn more about the pack, see my summary of the livestream or read our FAQs below.
Other Guides to Discover University:
New Lot Traits: Study Spot and University Student Hang Out
New: Discover University FAQ: Gameplay Features
New Video The Sims 4 Discover University Gameplay Tips Video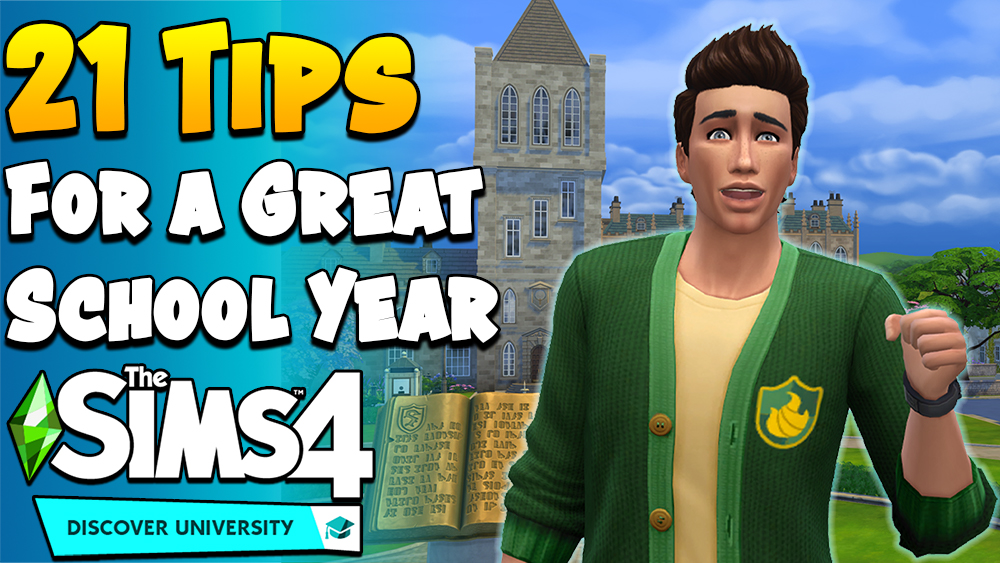 More videos coming soon!
Realm of Magic