The Sims 4 Building Tutorials:
Decorating a Home or Other Build
by Norma Blackburn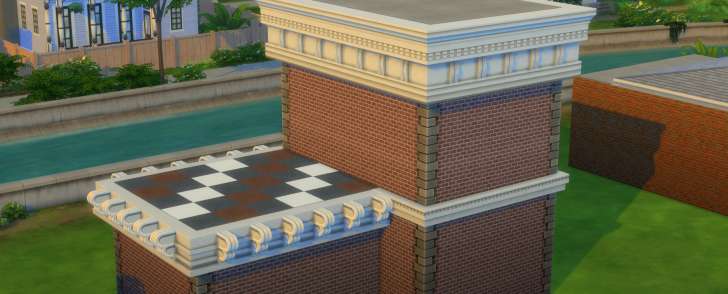 It's easy to lay some carpet and slap a coat of paint onto our new building, but decorating goes a little bit further than that.
Wall and Floor Coverings
Wall and floor coverings are pretty basic, but there may be one or two things you didn't know, so let's do a refresher course on them both.
Floor Coverings
Select Floor Patterns from the build menu and use the sub menu to select what type of flooring you want. Hover over different patterns to see a color palate for that pattern. Note though, that some patterns only have one color choice. Above the pattern type menu, you can also select to place the pattern by tile or by floor. Select by floor to cover the whole room in one click. This will also cover any tiles you may have placed individually, so if you want to create a pattern with different floor tiles, you will need to select by tile.

Click to Enlarge. Apply floorpattens by tile or the whole room
When you select by tile, you can still cover the whole room with one click simply by also pressing the shift key as you place the tile. It will not, however, cover any pieces that you have already placed individually. This is useful if you want to add a pattern with some tiles and then use a different one for the rest of the room.
If you want a room to have different floor coverings in different areas, build temporary walls to divide the larger room into smaller ones. Lay the desired floor in each section and then remove the walls again.
Patterns on floor tiles can be rotated by selecting the desired covering and pressing , or . before placing on the floor.
If you only want a partial piece of floor covering, press ctrl + f to change to triangle shaped floor tiles press ctrl + f again to toggle back to full square tiles.

Click to Enlarge. Use partial floor tiles to create a pattern
Wall coverings
Wall coverings are selected in the same manner as floor coverings, with a choice above the sub menu for placement by wall piece or by room.
When covering the outside of a building, applying by room or shift clicking by wall will not paint the whole building. It will only paint the outside of the room you click on. To do the whole house, you will need to go around and click on each room section.

Exterior Wall Trims and Friezes
Exterior trims and friezes are decorative additions to a building that break the monotony of a plain wall.
Trims
Trims are the smaller of the two and can be added to a wall of any height however they are actually added to a room above where you want the trim to be. If your house is a single storey building, this means building an empty room on the second level to match the shape of the lower floor. This can be done even if you already have a roof built. Once there is an empty room on the higher level, you can add the wall trim to that empty room and it will appear at the top of the lower level wall.

Click to Enlarge. Trims are placed on the wall above where we want them to be
Trims are added to all outside walls of the selected room. If you want to place the trim on one wall only, press the shift key as you place the trim.
Friezes
Friezes are a larger wall trim and require a taller wall height. Some need the highest wall possible, while others can be placed on the medium walls. Unlike the trims, friezes are placed on the wall in question, so there is no need to build an empty room above where you want to place a frieze.

As with trims, hold the shift key while placing friezes to add to just one wall.
Click to Enlarge. Friezes need taller walls to be placed
Trims and friezes can only be added to exterior walls and if an exterior wall with a trim or frieze is later enclosed with a wall, the trim will be removed from that section. Trims and friezes don't really need a wall and can be added to empty rooms as long as that empty room is an exterior room.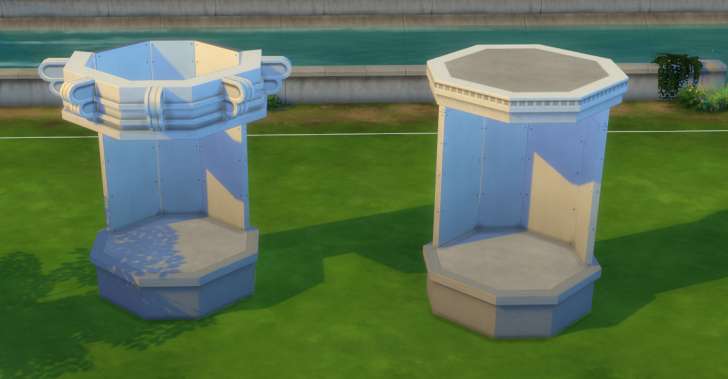 Click to Enlarge. Friezes and trims don't even need a wall to be placed
Spandrels
Spandrels are trims mostly used outside on porches. Use the empty room or deck tool to define the area and then place the spandrel at the top of the room. Spandrels can be placed above fences, but if they are used where there is a full wall, the wall will be removed.

Click to Enlarge. Spandrels are often used to decorate a porch
When placing spandrels, they will automatically be placed along all of the wall that you highlight. If you hold the shift key while placing them, they will be placed on every empty wall of the room.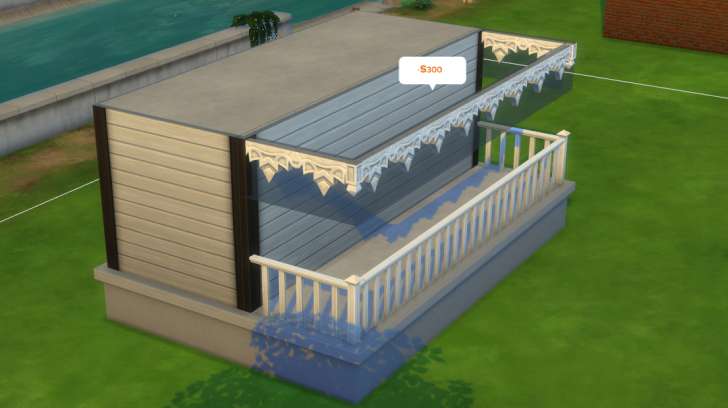 Click to Enlarge. Hold the shift key when placing spandrels to place them on every empty wall
Other Building Guides
Sims 4 House Building
Building Cheats
Counters and Islands
Decorating Inside Homes
Decorating Outside/Landscaping
Island Living (Stilt Foundation, Glass Floors)
Roofs
Split Levels and Lofts
Stairs and Basements
Terrain Tools

How You Can Support The Site and Channel

If you like my sites and
Youtube Channel
, consider supporting me on
Patreon
to help me to continue. If you'd like to support my guides in another way you can use our
Amazon link
for your next purchase (if in the US). We also offer a
paypal donate link
so you can contribute directly.
Back to The Top
Check Out My Youtube Channel!
We now have a Youtube Channel with over 50 guides in video format to go along with the huge site I've already created. Check it out and consider subscribing if you like my style.
Comments (3)
Topic:
http://carls-sims-4-guide.com/tutorials/building/decorating-inside.php
New
Delle
I love sims 4, it is so cool!

Thanks for the tips, they helped me a lot

Admin
Playlot
If you use mods and cc remove all onto your desktop, delete the localthumbcache.package file from your The Sims 4 folder, next start a brand new game and test. If the cheats work then you'll know it's caused by outdated mods or cc.
If you have no mods delete the localthumbcache.package file from your The Sims 4 folder and test your game again. Be sure to make no typos, leave extra spaces in the cheats and so on.
All cheats are working as normal for me.
Admin
Playlot
You can only make them one grid block deep - or more of course. But the point is this is usually too deep for more furniture etc to look like a true recessed wall.
Are you sure you want to report it?
Share a link to this comment
New Patch for November 2019!
Discover University Expansion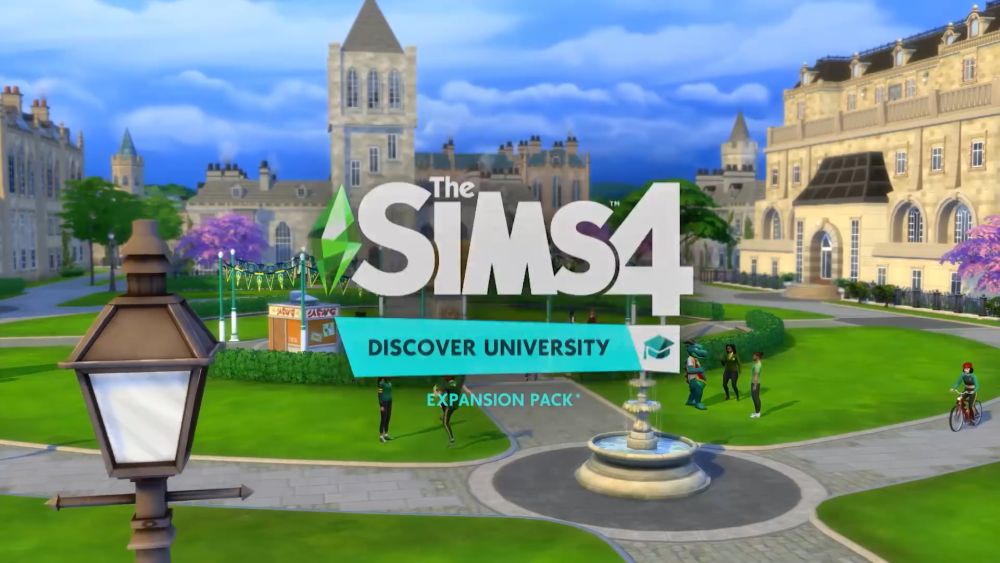 The Sims 4 Discover University has been announced for November 15 for PC/Mac and December 17 for Xbox and Playstation 4 consoles. Click to learn more about the pack, see my summary of the livestream or read our FAQs below.
New: Discover University FAQ: Gameplay Features
For video info see my Summary of the Sims 4 Discover University Deep Dive Livestream.
Realm of Magic
The Sims 4 Realm of Magic comes September 10 for PC/Mac and releases October 15 for Xbox One and Playstation 4. See my Video Guide to Features in Realm of Magic. We've compiled information on upcoming features from developer tweets and used the trailer to try to share everything we know.
The Sims 4 Moschino Stuff Review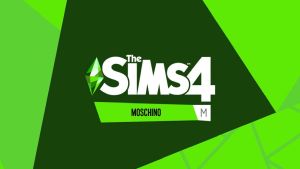 New: The Sims 4 Moschino Stuff Review - My thoughts on the photography improvements, fashion photographer, and build buy additions in The Sims 4 Moschino Stuff which is available today for PC/Mac.
New: A Features of Moschino Stuff Summary Video
The Sims 4 Moschino Stuff Pack is available by 12:30-1PM EST for PC/Mac and September 3 for Xbox One and Playstation 4. Click to learn about the new pack, freelance photography and the new clothing. You can also see my announcement video and the game's trailer within that upload.
The Sims 4 Build Tutorials
Support Us

Readers who use adblock or those who'd like to thank us for our efforts can now pledge $1/$5 monthly via Patreon to help us retain the freedom to do what we love to do.
New Videos and Guides
Armageddon Mod (Mod/CC Reviews).

Latest in The New How To Section : Learn How to Write Songs and Make Money with Music in The Sims 4. Also, How to Get Abducted by Aliens. We have a guide for using Pregnancy Cheats, Get a Job, Adopting a Kid and How to Cheat.

Alien Abduction: I made a Video Guide to Alien Abductions, Alien Babies in The Sims 4 Get to Work.
New How To Section : The new How To's section is updated with How to Get Abducted by Aliens. You can also learn how to use Pregnancy Cheats, Get a Job, Adopting a Kid and How to Cheat. It's meant to help newcomers or those with specific problems and will be greatly expanded over coming months.
New Charisma Video
I've created a fairly detailed Charisma Video Guide to accompany the normal Charisma text guide. My goal is to have every skill covered by the end of the year, if possible.