The Sims 4 Dine Out: Menu
Markup, Customer Value, and Food Selection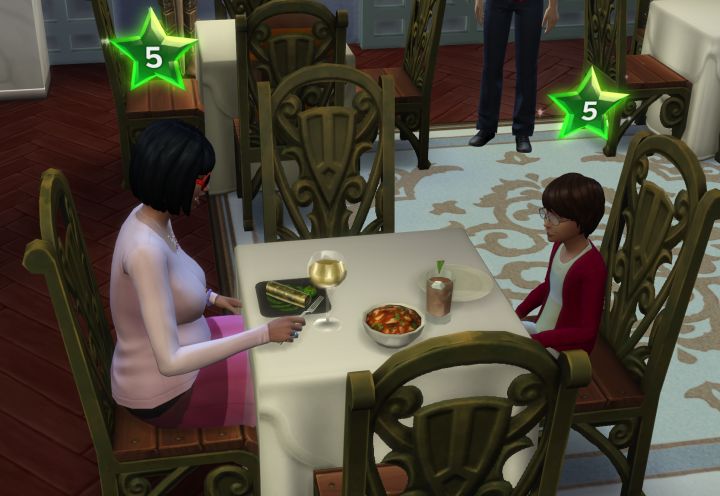 Customizing your menu based on your chef's skill level is important to managing a restaurant in Dine Out.
Choosing the right items for your menu is part of managing a restaurant. In The Sims 4 Dine Out you can select from a few hundred different drinks, appetizers, main courses, and desserts to feed your customers. You are able to select up to 30 items from each category, so the menu can be rather broad, but you could also go with a smaller menu. The food's quality and the customer's perceived value of it are important factors along with others covered elsewhere in my Dine Out Guide. This guide will teach you a bit about how all of these things work and help you to profit more from their business.
Pick What You Want for the Menu: You're Not Restricted
Feel free to make an ice cream parlor, or a place that only serves drinks (like a bar) and some appetizers as many of them tend to do. Your customers will not be upset there is no main course, they come in with expectations that are realistic. What you do need are drinks and at least one type of food or dessert item in order to really profit from customers. Chefs won't seem to cook any faster if you have only drinks or foods, and you're missing out on them ordering an extra item. One table can easily be a few hundred Simoleons.
Dish Difficulty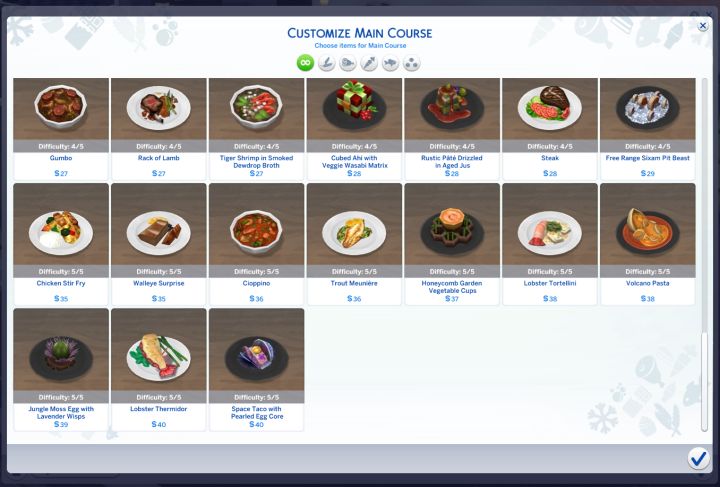 Selecting high-difficulty dishes is unwise at first. You'll be told the chef has no idea what they're doing - base your selections upon their skill, start small and grow a successful business.
Dish Difficulty Ratings
Each dish and drink on the menu in The Sims 4 Dine Out has a difficulty rating, from 1-5. This directly relates to the likelihood your chef can make it normal quality. They won't make an excellent quality level 5 dish unless in a great mood and around level 8 cooking skill. Around 5 they can start to cook it without warnings, but you will be notified if you've put a dish on the menu that is too hard for your chef.
Until your chef can skill up, it's therefore best to keep your menu on the lower end. You can put a higher markup so long as you have foods the chef is capable of cooking. Once the chef is high level, pick foods that are harder to cook.
Quality Perception
Food must be at least normal at upper ranks for a customer to give you high marks in quality, but it doesn't mean they'll give you a bad mark. More neutral. You've got to put out excellent food of the highest level if you want to get the best quality score. This is not required for a 5-star restaurant, given the other factors you can use such as good service and ambiance. But given the below data, we can see there is a penalty for having food that is too low difficulty (it would need to be excellent) and foods above rank 3 begin to give a bonus if the chef can make it at least normally. This quality adder stuff basically means the dish is harder and more likely to be made poorly from a low-skill chef.
| | | |
| --- | --- | --- |
| 1 | 0.77 | 0 |
| 2 | 1 | -20 |
| 3 | 1.5 | -40 |
| 4 | 1.8 | -60 |
| 5 | 2.5 | -80 |
Cooking Speed
You're able to tell your chef to either cook normally, carefully, or quickly by managing them. This selection sticks until you change it. Carefully will slow them about 20% but also increase food quality. Quickly does the reverse. So you can technically go with foods for the menu that are skill level 2-4 and put the chef on quickly, and most of their food will turn out acceptably. This can help you to turn a profit and simultaneously run a busier restaurant so long as you have a good layout.
Markup and Value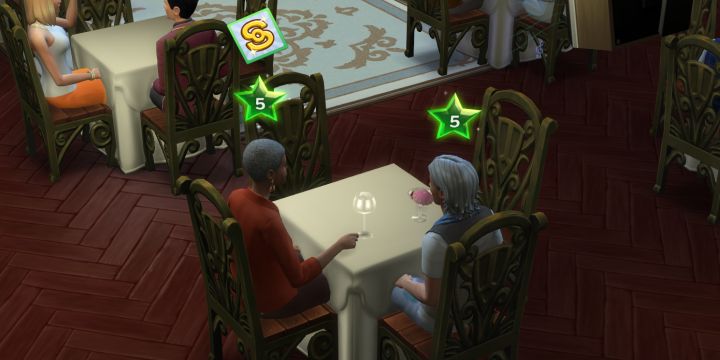 Meal value is a factor for star rating that only comes up as positive if you've not chosen too high a markup. It is based on the quality of the dish as compared to the price.
Select a Markup
You can pick the markup from a dropdown on the manage restaurant interface. This determines how much profit you make - 100% is double the value of the original item, so a $20 item would go for $40. You are first charged, then profit when they get their food.
Markup to Customer Value
There's a direct relationship between your Markup and the customer's perceived value. If you can put out quality food without going too high on price, they will rate your restaurant high in that area. This is referring to quality rating (poor, normal, excellent), not skill level. Remembering food quality factors in, here are the values based only on price. If food is high quality, it'll work more in your favor when it comes to rating the restaurant.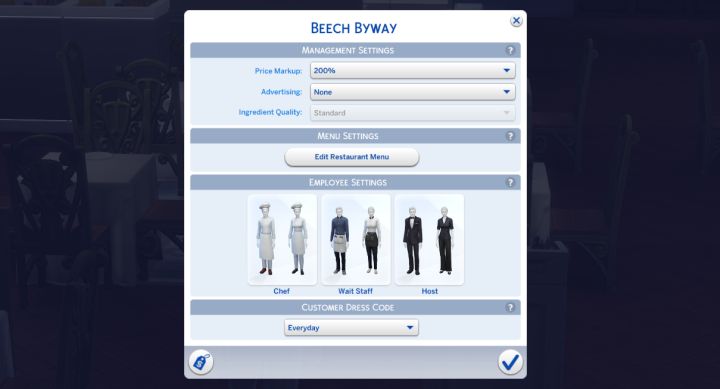 You can change the markup at any time. Here are the customer value multipliers which will help you get to 5 stars.
| | | |
| --- | --- | --- |
| 100% | $40 | 1.75 (highest) |
| 125% | $50 | 1.5 |
| 150% | $60 | 1.25 |
| 175% | $70 | 1 (even ground with normal quality) |
| 200% | $80 | 0.85 |
| 250% | $100 | 0.65 |
| 300% | $120 | 0.5 (very difficult to get high marks in value) |
Let's see what we can learn from this. Most players who start a restaurant and leave it at 100% are pretty much shorting themselves if they've chosen to keep the the chef can produce at least normal quality, so you should probably go with at least 125% markup and get the little bit extra. Obviously a higher level chef will make better food and if you can get it above normal (excellent quality), you will see customers happy with the prices even at a 200% markup. With a chef consistently going with normal quality, a 150% markup is OK, if they can do excellent at least part of the time you want to go higher.
I focused heavily on this portion for a reason. Along with service, wait time, and food quality, the customer value is a very important metric in getting your star rating higher. These are perhaps the four most important, with other things such as ambiance being extras that help boost you to 5 stars.
Other Dine Out Guides
How You Can Support The Site and Channel

If you like my sites and
Youtube Channel
, consider supporting me on
Patreon
to help me to continue. If you'd like to support my guides in another way you can use our
Amazon link
for your next purchase (if in the US). We also offer a
paypal donate link
so you can contribute directly.
Back to The Top
Check Out My Youtube Channel!
We now have a Youtube Channel with over 50 guides in video format to go along with the huge site I've already created. Check it out and consider subscribing if you like my style.
Comments (5)
Topic:
http://carls-sims-4-guide.com/gamepacks/dineout/foods-menu.php
New
LittleMissLimos
Hi there! I love the detail you went into with this guide of Dine Out. Thank you so much for always giving us the 'behind the scenes' look at how to improve our Simming!Quick side note, is it my understanding that on the "Markup to Customer Value" chart, the numbers under "Profit of $40 Dish" are the total simoleons you will earn on that dish, not the total value of that dish?
(Sorry, my accounting student brain at play here) XD
Senior
Carl
You're very welcome, and thanks for the feedback!You would actually make $80 when they check out, but the game will take $40 from you when the food is produced in order to cover ingredient costs. So you profit $40. A 100% markup is double the ingredient costs.
Admin
Playalot
In an NPC run lot from the World Menu click on the restaurant and go into build mode. On the interface that appears (left side of screen) check the round check-box next to Menu>Edit Custom Menu. Mouse over an item you want to remove and click the small 'x' or add anything you want by clicking the empty slot.
In a restaurant you own, travel there and click on Restaurant Settings>Edit Restaurant Menu. Again mouse over an item you want to remove and click the small 'x' or add anything you want by clicking the empty slot.
New
curiousdiner
Senior
Playalot
There are recipes from every pack that has food included from items like cheese eye balls from Spooky Day through to items like Carrot Cake from the baking skill and cupcakes from the cupcake factory as well as scones from the cafe menus that Get Together introduced. You even have the option to add basic items from the base game such a cereal. I'm not sure if ever single item is included as because I have all the packs I just have a sprinkling of every pack available in the customize menu section. Perhaps if you only have a few packs you would get more options from the base game items.
You can't have multi-functioning lots in The Sims 4 as such and restaurant lots need to have that allocation for the items to work correctly but I've seen builds that mix a few ideas together such as a swimming pool and a restaurant and so on.

New
Tata





i love this game
Admin
Playalot
There is no way to rate any restaurants, even your own.

Are you sure you want to report it?
Share a link to this comment
New Patch for November 2019!
Discover University Expansion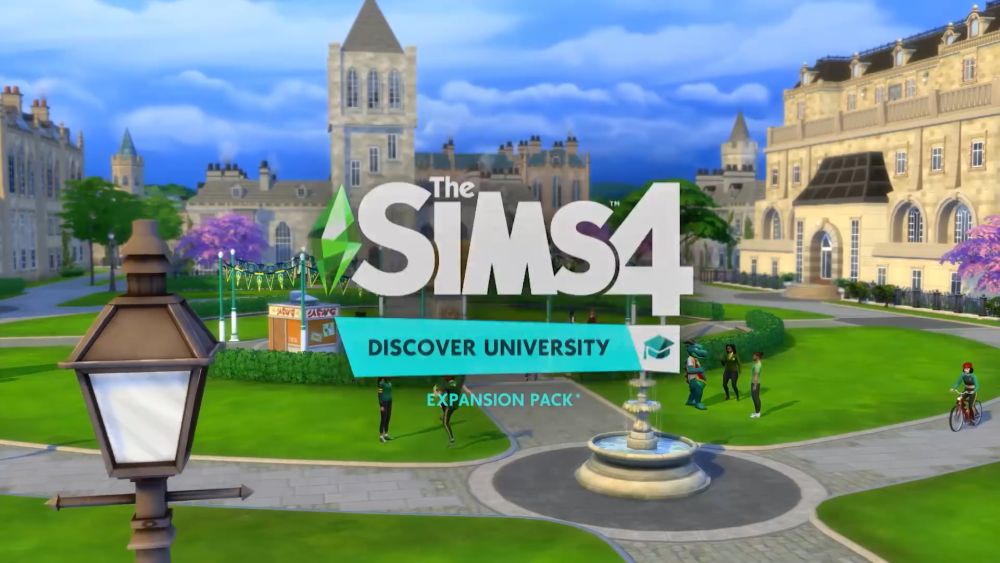 The Sims 4 Discover University has been announced for November 15 for PC/Mac and December 17 for Xbox and Playstation 4 consoles. Click to learn more about the pack, see my summary of the livestream or read our FAQs below.
New: Discover University FAQ: Gameplay Features
For video info see my Summary of the Sims 4 Discover University Deep Dive Livestream.
Realm of Magic
The Sims 4 Realm of Magic comes September 10 for PC/Mac and releases October 15 for Xbox One and Playstation 4. See my Video Guide to Features in Realm of Magic. We've compiled information on upcoming features from developer tweets and used the trailer to try to share everything we know.
The Sims 4 Moschino Stuff Review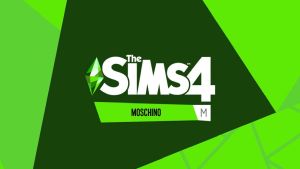 New: The Sims 4 Moschino Stuff Review - My thoughts on the photography improvements, fashion photographer, and build buy additions in The Sims 4 Moschino Stuff which is available today for PC/Mac.
New: A Features of Moschino Stuff Summary Video
The Sims 4 Moschino Stuff Pack is available by 12:30-1PM EST for PC/Mac and September 3 for Xbox One and Playstation 4. Click to learn about the new pack, freelance photography and the new clothing. You can also see my announcement video and the game's trailer within that upload.
Dine Out Restaurants
Support Us

Readers who use adblock or those who'd like to thank us for our efforts can now pledge $1/$5 monthly via Patreon to help us retain the freedom to do what we love to do.
New Videos and Guides
Armageddon Mod (Mod/CC Reviews).

Latest in The New How To Section : Learn How to Write Songs and Make Money with Music in The Sims 4. Also, How to Get Abducted by Aliens. We have a guide for using Pregnancy Cheats, Get a Job, Adopting a Kid and How to Cheat.

Alien Abduction: I made a Video Guide to Alien Abductions, Alien Babies in The Sims 4 Get to Work.
New How To Section : The new How To's section is updated with How to Get Abducted by Aliens. You can also learn how to use Pregnancy Cheats, Get a Job, Adopting a Kid and How to Cheat. It's meant to help newcomers or those with specific problems and will be greatly expanded over coming months.
New Charisma Video
I've created a fairly detailed Charisma Video Guide to accompany the normal Charisma text guide. My goal is to have every skill covered by the end of the year, if possible.