The Sims 4 Strangerville Cheats
Military Career and Buy Mode Objects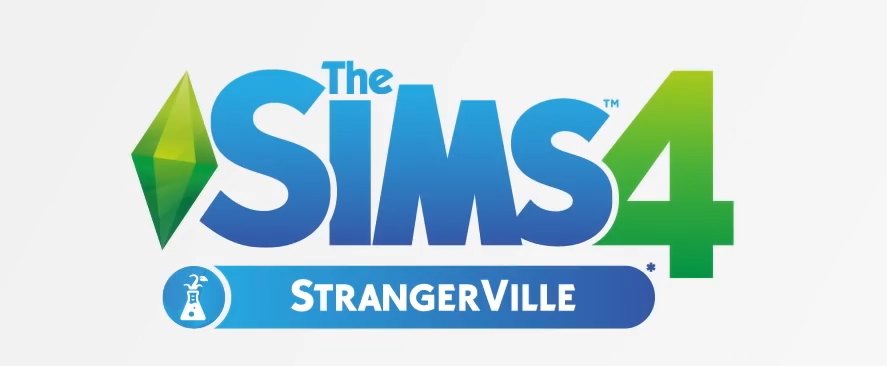 Strangerville is unique in that it doesn't offer a lot of skills and careers - its prime feature is a new location and storyline that complements that location. For this reason, the list of cheats for this game pack is not very long but there are still a few useful bits of information to relay:
How To Cheat
Press Control + Shift + C on your keyboard, which will bring up a white box. From there you can enter simple cheats, or enable all of them by typing testingcheats on. They can be turned off again by swapping out the on for testingcheats off. With that said, here are the cheats unique to the Strangerville Game Pack
Military Career
Cheat promotions in the Strangerville Military Career by using the cheat console and typing careers.promote military. Mid-way through the career you will get to choose between becoming and officer or covert agent. The rewards and responsibilities of these two tracks differ like all others.
Paranoid Trait
Traits.Equip_Trait Paranoid will give you the new trait from the Game Pack, which can also be removed with Traits.Remove_trait paranoid.
Add or Remove the Infected Trait
If a Sim has been exposed to the StrangerVille virus by ingesting spores or being exposed, they get an Infected trait. You can add or remove this trait with Traits.Equip_Trait Infected or Traits.Remove_Trait Infected with testingcheats on. Note that just Infected works in my game, but some players may need to use the more specific Strangerville_Infected if that doesn't work.
Hero Of StrangerVille
It's also possible to make your Sim the Hero of Strangerville without finishing the story by using Traits.Equip_Trait HeroOfStrangerVille.
Bizarre Fruit?
In Strangerville, there are strange plants all over. You can use testingcheats to shift-click the plants and put them into a fully bloomed state, allowing you to more quickly harvest their 'strange fruit'. It is possible to nurture them to get the fruit later in the story but this could let you take complete control over the plant and harvest them over and over.
StrangerVille Mystery Cheats
Two Ways to Advance The Story: Without Mods
Solving the Strangerville Mystery is a big part of the pack so you don't want to spoil it. However on future runs, you may want to complete this story so that you can move in families in new games without going through the entire process. For that reason I'll point out that you can use testingcheats and type bb.showhiddenobjects - this can let you go into buy mode and search for evidence parts that are normally collected by investigating in the world. Try searching dongle, report, and photo for example. Those that count will say, "Collect 15 pieces of evidence". Not sure if you're able to just buy a Dossier and lab keycard to skip those parts, but a Hazmat suit can also be found in the debug menu and may help you speed up on future save files. I tested and confirmed that they count toward your progress on the investigation as well as for the aspiration aptly titled, 'Strangerville Mystery'.
Storyline Progression With AllCheats Mod
Without TwistedMexi's all cheats mod, found here, you cannot continue the story via cheats. It gets much easier to go to any act with the mod. I'll be updating this page with a few more later tonight, when I can confirm they are working. For now:
narrative.start_narrative narrative_strangetown_act1 - Puts the world in Act 1.
narrative.start_narrative narrative_strangetown_act2 - Puts the world in Act 2.
narrative.start_narrative narrative_strangetown_act3 - Puts thet world in the final act.
narrative.start_narrative narrative_strangetown_act4 - Finishes the storyline and makes everyone normal.
secret_lab.reset_lab, secret_lab.reveal_next_section and secret_lab.reveal_all_sections may also be useful to you for storytelling purposes.
I'd like to point out you can't get past the door without a key card, except for with teleportation. To get a keycard, you can use testingcheats on, bb.showhiddenobjects, then go into build mode on your home lot and search for secret. Place it on the ground and put it in your Sim's inventory. This may also work with the dossier if you're in the step where you need it.
StrangerVille Guides
StrangerVille Game Pack Features
Military Career
StrangerVille Mystery Guide Act 1: Getting Started in a Strange Town
StrangerVille Mystery Guide Act 2: Evidence, The Dossier, and Key Card
StrangerVille Mystery Guide Act 3: Hazmat Suit, Spores and Spore Filter
StrangerVille Mystery Guide Act 4: Source of The Infection (Spoilers)
Story Guide (Spoilers) - Learn Things You May Have Missed - New
Source of the Infection
Sims 4 StrangerVille Mystery Guide Part 1 (Video)
Sims 4 StrangerVille Mystery Part 2 (Video) Ending the Source and Rewards
StrangerVille Town Guide
How You Can Support The Site and Channel

If you like my sites and
Youtube Channel
, consider supporting me on
Patreon
to help me to continue. If you'd like to support my guides in another way you can use our
Amazon link
for your next purchase (if in the US). We also offer a
paypal donate link
so you can contribute directly.
Back to The Top
Quick Links
Check Out My Youtube Channel!
We now have a Youtube Channel with over 50 guides in video format to go along with the huge site I've already created. Check it out and consider subscribing if you like my style.
Share Tips and FAQs
(27)
Our Sims 4 Community is the place to go for faster answers to questions and discussions about the game. Use the form below to share your own experiences and provide helpful tips to other readers. We are not affiliated with EA and cannot make changes to the game, nor fix bugs.
Support The Site via Amazon
Deej
Hello. Is there any way at all to have a certain Sim be immune to the infection going around in town, or is the only way to avoid it now by simply removing the infection with the cheat once they get it?
26th February 2019 6:28pm
Barbara
As soon as somebody figures out how to unplant a bug on a sim could you please tell me??? I can not figure out how. I would greatly appreciate, thank you so much in advance
27th February 2019 12:18am
Playlot
Once you use the Listening Device the bug expires.
27th February 2019 3:19pm
Barbara
Unfortunately that doesn't work. I listened & the Sim was still blinking (or whatever you call it). There is no option to remove it & resetting the Sim doesn't work either.
28th February 2019 11:51am
Playlot
This does work, it obviously just didn't work for you. Perhaps you are using mods that have caused this issue? Have you tried in a new game with no mods and cc to see if you still have the same problem? There is one NPC sim in the game that always 'blinks' - the male YA sim who runs the curio stall, Erwin. StrangerVille is designed for him to always have that blinking animation.
28th February 2019 5:29pm
Carl
To add to Playalot's message I think there may be a few Sims, like the Curio Shop owner who have a bug planted at the start of the game. I wasn't able to make that go away. It may be possible to remove theirs but you'd have to take away their relationship with the curio shop (could be useful if you married them). Like if you married Erwin and it didn't go away, you could:buffs.remove_buff buff_listeningdevice_buggedWhich will require TwistedMexi's AllCheats Mod found here:
https://www.patreon.com/posts/cheats-fix-get-19645059
28th February 2019 8:58am
Moya
So I figured out that you can do this by removing the hidden trait that marks someone as a curio shop owner. To remove the trait, turn on testingcheats and put in:
traits.remove_trait trait_Hidden_Strangetown_CurioShop
This will remove that pesky listening device animation! I used itasan2's Show/Search Sim Info mod (found here:
http://www.modthesims.info/d/576053/show-search-sim-info-mod.html)
and looked for the hidden traits I thought might be causing it. Also, if you add a townie from Strangerville with the Military, Scientist, Curio Shop, or Conspiracy Theorist traits to your family, traits from aspirations and skills won't work when applied. You just need to remove those hidden traits ("trait_hidden_strangetown_scientist", "trait_hidden_strangetown_military", "trait_hidden_strangetown_curioshop", and "trait_hidden_strangetown_conspiracist") to make the aspiration and skill traits function properly! I tested these in my own game, since I had one of my ladies marry Erwin Pries and wanted that annoying animation gone, then realized he was still hungry and tired all the time, too.
2nd April 2019 1:03am
Playlot
Thanks for the info.

Was curious about your statement that townies from Strangerville with the Military, Scientist, Curio Shop, or Conspiracy Theorist traits aren't fully functioning sims in regard to their reward/aspiration traits. I've not found this, all the Conspiracy Theorist Townie sims I've added to household and then actively played have no sign of any trait not working correctly. Perhaps your experience was caused by a mod conflict?
2nd April 2019 5:00pm
Keira Findlay
Please help I acidentally set the keycard door as my sims head and when I reset it it blocked my sims path into the lab-since I can't build there how to I get rid of it???
28th February 2019 2:09pm
Playlot
Use the build anywhere cheat:
testingcheats on
enabled then
bb.enablefreebuild
Guide to Cheats
28th February 2019 5:30pm
Connie
Trying to use TwistedMexi's All Cheats Mod and can't get it to work. I'm trying to bring the story in Strangerville to an end. I have TM's All Cheats Mod in the Mods folder and have typed in: narrative.start_narrative narrative_strangetown_act4 -- All I get is a message saying: "Unable to execute command". I am using MCCC and about 10 mods that are all updated for Strangerville GP. Any suggestions or ideas? Thanks!
6th March 2019 10:15pm
Playlot
Sounds like a conflict with MCCC, as I don't use MCCC and this cheat works perfectly for me. Maybe try asking on the MCCC site and see if other mod users are also having this issue.
7th March 2019 4:41pm
Kaia
Hi
So I've been trying to play Sims 4 Strangeville but I don't have the ask about strangeville option with all sims just one and that's the one who owns the curio is this happening with anyone else
17th March 2019 5:16am
Kaia
I mean talk about strangeville
17th March 2019 5:17am
Playlot
Save and quit your game. Delete the localthumbcache.package file from your TheSims4 file. Start your game, see if this has helped. Also you might need to cycle through a few friendly socials to see the option appear.
17th March 2019 10:53pm
Kitty
Hi!! Is it possible to cheat Cluster Spores, make them spawn in your inventory? It's just a pain to have to wait for the scanner to recharge....
9th April 2019 11:07pm
Playlot
There will be code where you could cheat them into the lot but not your sims inventory. I'll ask Carl and get back to you.
*Edited: cheat code for spores:objects.gsi_create_obj0x3306E
So pause your game and enable testingcheats on Next enter the cheat code and the spores will spawn in around your sims feet. Make sure you have enough open space or the cheat won't work. There are some variants to this cheats code for different spores, I haven't had time to play test them extensively so make sure you save your game before using this cheat!
11th April 2019 6:20pm
Sami
Make sure you scan the area after wards. just figured that out
12th June 2019 4:11am
Danielle
Has anyone tried completing the aspiration after completing the storyline?
Not looking like I'm able to, wondering if anyone has had any success
22nd April 2019 12:45am
Jyasia
Can anyone please let me know how to start the strangerville mystery over with a new household? My new sim can't get back into the lab to activate the plant monster again. Thank you!
24th April 2019 6:28pm
Playalot
24th April 2019 8:19pm
Naoeshavka
Wait... I don't get it, somehow reseting the storyline is like impossible... they said to reset all I have to do is revive mother and then request weirdness and when I do, the story act immediately jumped me on act 4 the source where I have to defeat the mother... so... how to reset "without" cheat firstly, and secondly, if I use cheat how can I tell the cheat is working, there are no box saying "welcome to strangerville bla bla thing"
24th May 2019 3:43am
Playalot
It's to do with the level of 'weirdness' you reset the world to. So a small level/low level of weirdness is basically Act 1 of the story line, so it doesn't reset the whole world (i.e. sims relationships and all that) it just resets the Mother Plant, the levels of infection so another sim from another household can be played through the entire story line again.
24th May 2019 9:35pm
Bex
Ok so i defeated the mother plant (after 3 attempts) the town is back to normal and hero pop up came up but for some reason it hasnt completed "defeat source of the infection " on the aspiration box. Do i have to do it all again?
18th July 2019 2:49pm
Playalot
I would just use a cheat to complete the aspiration. Seems very tedious to have to replay it due to a game error. Pause your game, select the sim and make sure the correct aspiration is chosen then:
testingcheats on
followed by
aspirations.complete_current_milestone
Guide to Cheats
18th July 2019 11:45pm
Join in:
Sims 4 Packs & DLC
Support Us

Readers who use adblock or those who'd like to thank us for our efforts can now pledge $1/$5 monthly via Patreon to help us retain the freedom to do what we love to do.
New Videos and Guides
Armageddon Mod (Mod/CC Reviews).

Latest in The New How To Section : Learn How to Write Songs and Make Money with Music in The Sims 4. Also, How to Get Abducted by Aliens. We have a guide for using Pregnancy Cheats, Get a Job, Adopting a Kid and How to Cheat.

Alien Abduction: I made a Video Guide to Alien Abductions, Alien Babies in The Sims 4 Get to Work.
New How To Section : The new How To's section is updated with How to Get Abducted by Aliens. You can also learn how to use Pregnancy Cheats, Get a Job, Adopting a Kid and How to Cheat. It's meant to help newcomers or those with specific problems and will be greatly expanded over coming months.
New Charisma Video
I've created a fairly detailed Charisma Video Guide to accompany the normal Charisma text guide. My goal is to have every skill covered by the end of the year, if possible.
Seasons and Guide Updates