The Sims 4 StrangerVille Mystery Aspiration
Story Act 2: Gathering Evidence for a Dossier and Opening The Door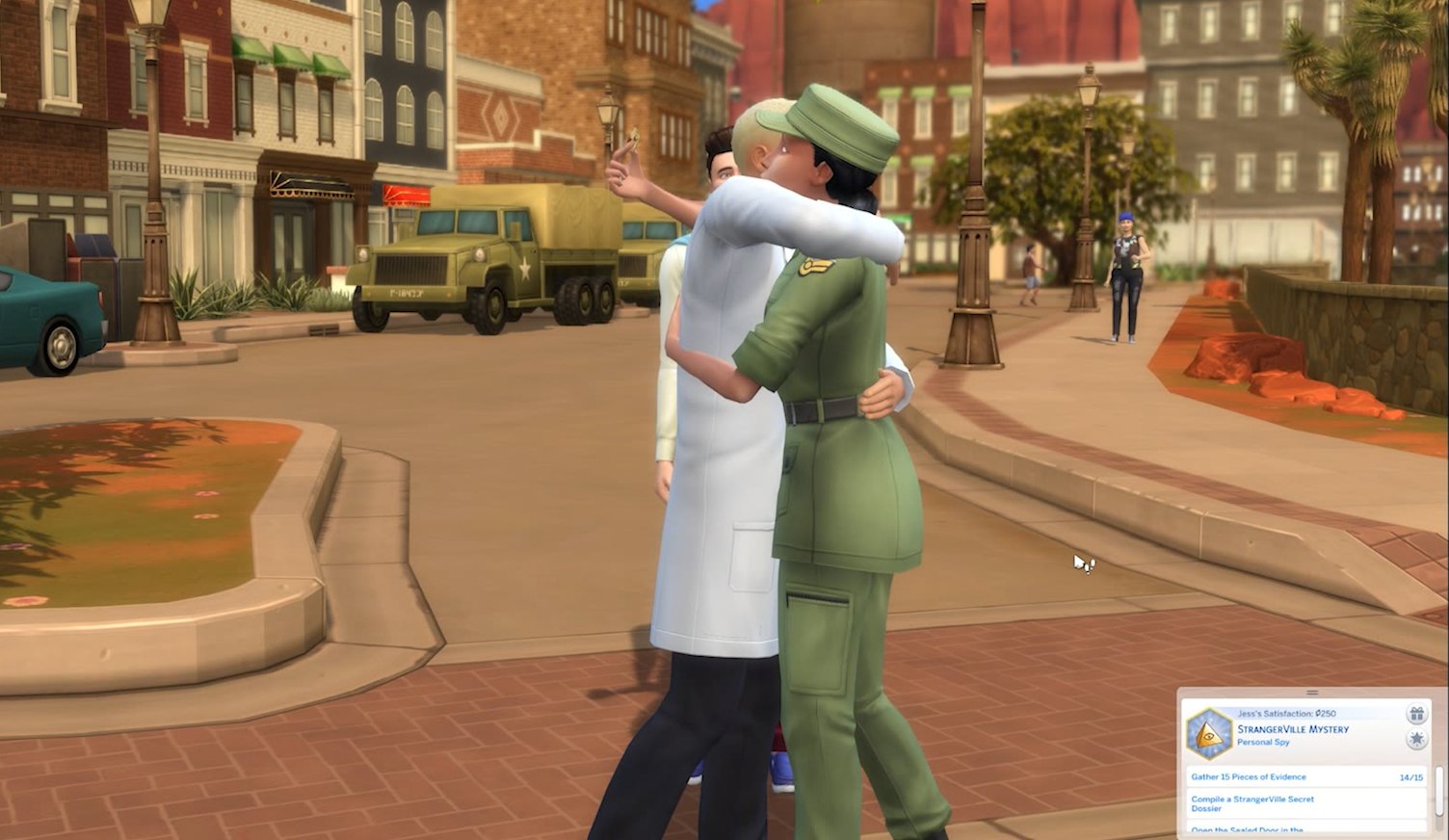 Planting a bug on a Sim allows you to use the Listening Device for StrangerVille Evidence
We learned a good bit about StrangerVille in Act 1, but much of it is still a mystery. Now we will begin to assemble a dossier (which is like compiled evidence) to combined the pieces and understand more about the town's secrets. Doing so will allow us to open the door in the Secret Lab and begin exploring more interesting places.
Gathering 15 Pieces of Evidence for a Dossier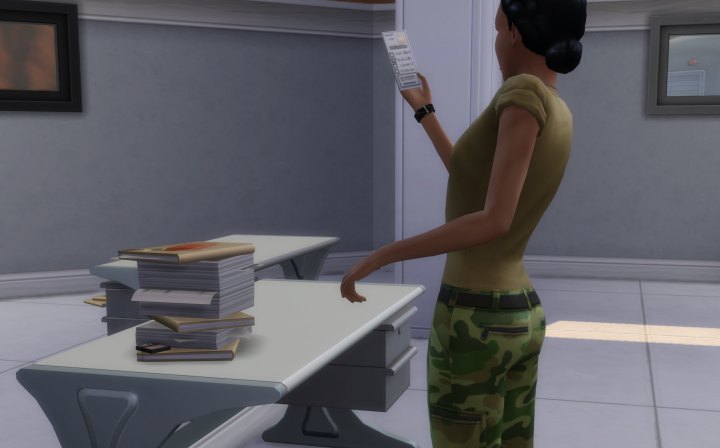 Search piles of junk and folders for 15 pieces of evidence to solve the StrangerVille Mystery
Searching
There are several ways to gather the 15 pieces of evidence you need to make a dossier. First, you can search folder and junk piles that are found around the lab and in some StrangerVille residents' households.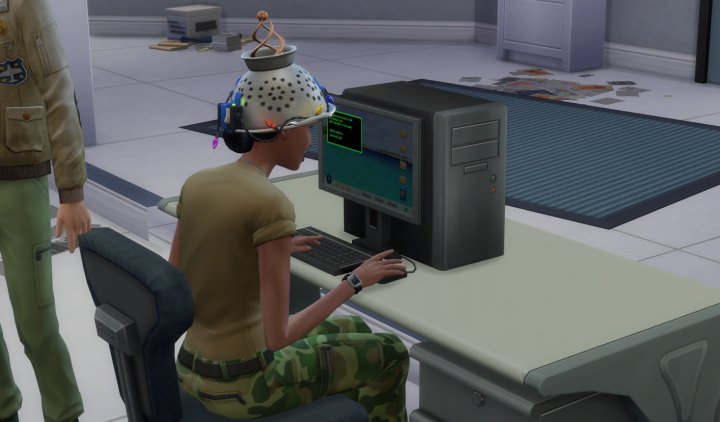 Hacking for evidence
Hacking
With level 3 Programming skill, it's possible to hack the computers at the lab. Doing this and searching files you can possibly get regular evidence or an encrypted USB drive that, with level 10 programming, can be decrypted to give you everything you need for a dossier in one go.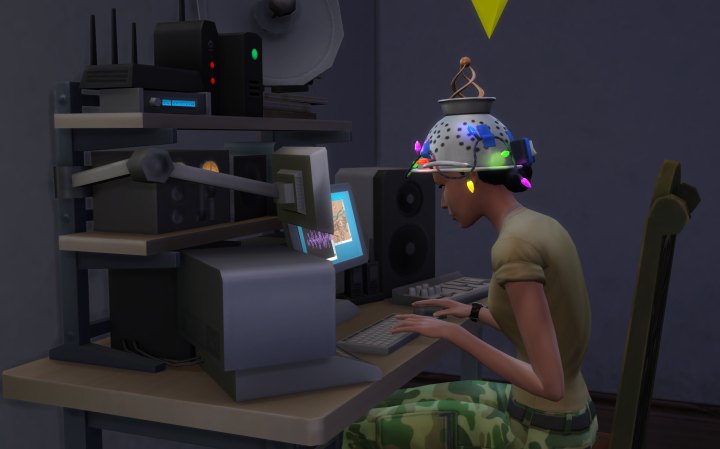 The Listening Device requires you to Plant Bugs on Sims to gather evidence.
Listening
Buy a Listening Device, found under Miscellaneous Electronics for $500, and you can purchase bugs for $25. Plant a bug on a Sim (hoping they don't notice) and you can then listen in on their conversations from a distance. Doing so will give you either blackmail material or a piece of top secret evidence. Scientists and Military may make better targets, it's hard to say for sure, but either way you can go out and plant a few bugs then listen to recordings to see if anything useful was picked up.
Dossier and Key Card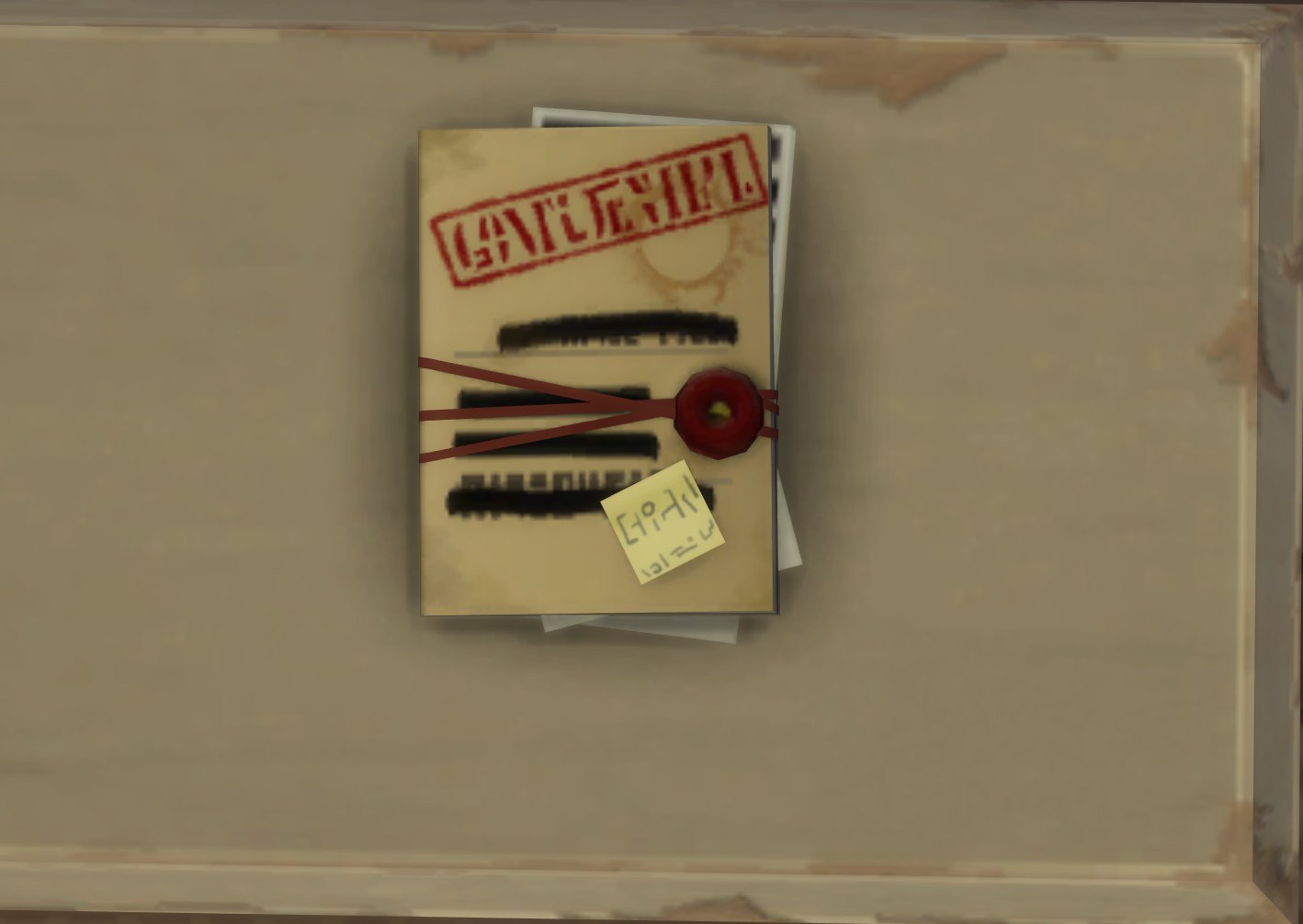 The StrangerVille Dossier
Get to 15, and you only need to click the evidence in your inventory to make a Dossier. With this in hand, you can head to the conspiracy shop to buy a Lab Key Card for $250 (under Secret Inventory). You can also attempt to convince a Scientist or Military Sim to give you one for free, with the Dossier in hand.
Enter The Lab With Keycard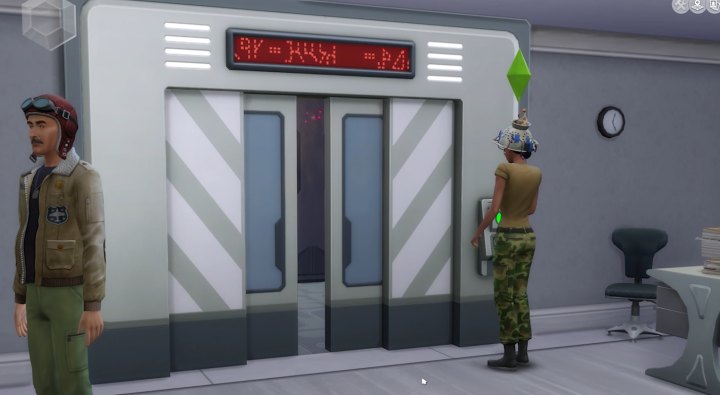 Using the Keycard to open the Secret Lab's sealed door
With Key Card in hand, your Sim is now free to travel to The Lab and use the keycard on the large door blocking the stairs. What's found down there shows some weird experiments were going on, with several plants in containment units and a science lab in the center of the room (which you can use, and suggests you need spore samples to use it).
Continued on StrangerVille Mystery Guide Act 3.
StrangerVille Guides
StrangerVille Game Pack Guide
StrangerVille Town Guide
Military Career
StrangerVille Mystery Guide Act 1: Getting Started in a Strange Town
StrangerVille Mystery Guide Act 2: Evidence, The Dossier, and Key Card
StrangerVille Mystery Guide Act 3: Hazmat Suit, Spores and Spore Filter
StrangerVille Mystery Guide Act 4: Source of The Infection (Spoilers)
Story Guide (Spoilers) - Learn Things You May Have Missed - New
Sims 4 StrangerVille Mystery Guide Part 1 (Video)
Sims 4 StrangerVille Mystery Part 2 (Video) Ending the Source and Rewards
Cheats for StrangerVille
How You Can Support The Site and Channel

If you like my sites and
Youtube Channel
, consider supporting me on
Patreon
to help me to continue. If you'd like to support my guides in another way you can use our
Amazon link
for your next purchase (if in the US). We also offer a
paypal donate link
so you can contribute directly.
Back to The Top
Check Out My Youtube Channel!
We now have a Youtube Channel with over 50 guides in video format to go along with the huge site I've already created. Check it out and consider subscribing if you like my style.
Comments (3)
Topic:
http://carls-sims-4-guide.com/gamepacks/strangerville/strangerville-mystery-act-2.php
Admin
Playlot
Yep, if playing with a new sim (no skills) start building a relationship with one scientist and one military personnel early so those relationships are there for quick access when you get to this stage.
New
WallCroftZ
When u collect and combine all the Dossier u can just upload to hacker website on any computer and they will tell u that after they collect all the data they will send a key card to your mail box back in 1 day later. I believe it only work if your sim has some skill on programming. At first I thought it was a scam but it actually work. I think easier than trying to ask for a key card and it also free.
Are you sure you want to report it?
Share a link to this comment
New Patch for November 2019!
Discover University Expansion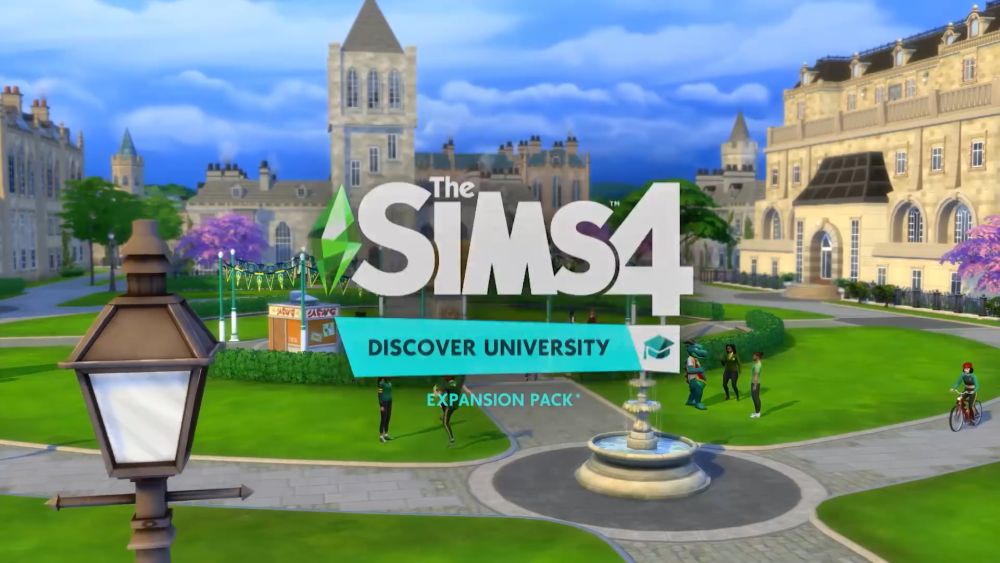 The Sims 4 Discover University has been announced for November 15 for PC/Mac and December 17 for Xbox and Playstation 4 consoles. Click to learn more about the pack, see my summary of the livestream or read our FAQs below.
New: Discover University FAQ: Gameplay Features
For video info see my Summary of the Sims 4 Discover University Deep Dive Livestream.
Realm of Magic
The Sims 4 Realm of Magic comes September 10 for PC/Mac and releases October 15 for Xbox One and Playstation 4. See my Video Guide to Features in Realm of Magic. We've compiled information on upcoming features from developer tweets and used the trailer to try to share everything we know.
The Sims 4 Moschino Stuff Review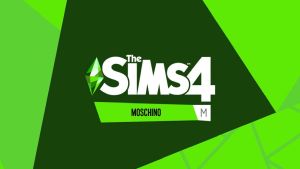 New: The Sims 4 Moschino Stuff Review - My thoughts on the photography improvements, fashion photographer, and build buy additions in The Sims 4 Moschino Stuff which is available today for PC/Mac.
New: A Features of Moschino Stuff Summary Video
The Sims 4 Moschino Stuff Pack is available by 12:30-1PM EST for PC/Mac and September 3 for Xbox One and Playstation 4. Click to learn about the new pack, freelance photography and the new clothing. You can also see my announcement video and the game's trailer within that upload.
Sims 4 Packs & DLC
Support Us

Readers who use adblock or those who'd like to thank us for our efforts can now pledge $1/$5 monthly via Patreon to help us retain the freedom to do what we love to do.
New Videos and Guides
Armageddon Mod (Mod/CC Reviews).

Latest in The New How To Section : Learn How to Write Songs and Make Money with Music in The Sims 4. Also, How to Get Abducted by Aliens. We have a guide for using Pregnancy Cheats, Get a Job, Adopting a Kid and How to Cheat.

Alien Abduction: I made a Video Guide to Alien Abductions, Alien Babies in The Sims 4 Get to Work.
New How To Section : The new How To's section is updated with How to Get Abducted by Aliens. You can also learn how to use Pregnancy Cheats, Get a Job, Adopting a Kid and How to Cheat. It's meant to help newcomers or those with specific problems and will be greatly expanded over coming months.
New Charisma Video
I've created a fairly detailed Charisma Video Guide to accompany the normal Charisma text guide. My goal is to have every skill covered by the end of the year, if possible.