The Sims 4 StrangerVille Mystery Guide
Story Act 3: Finding Spores, Data, Filter and Hazmat Suit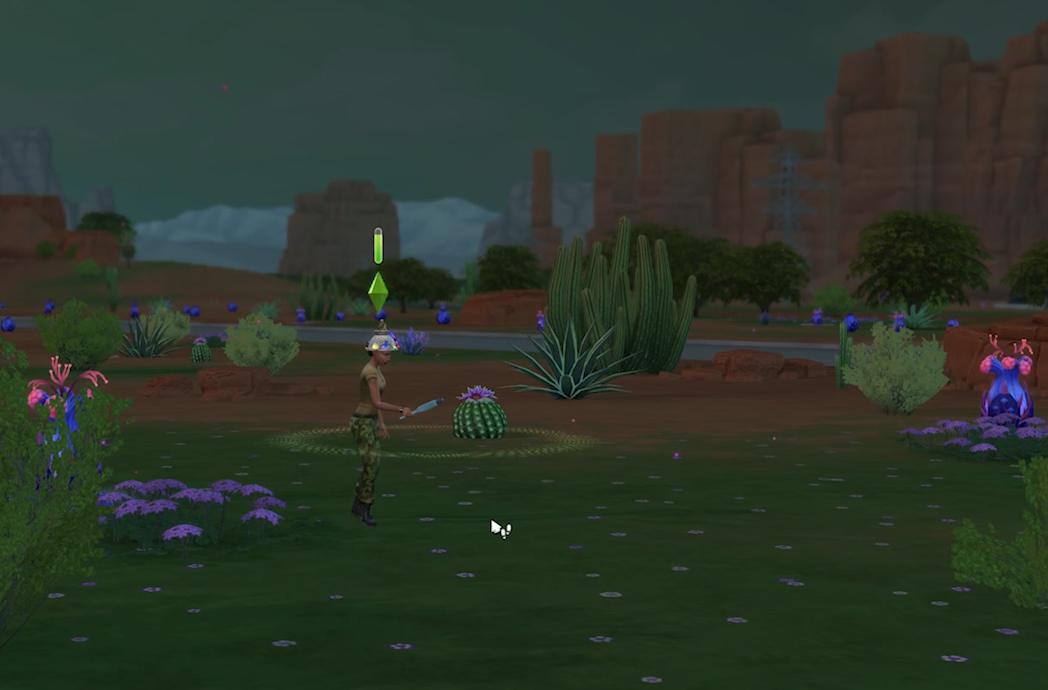 Now that we've entered the lab, we've caused The Bloom to begin and infest the town with more plants. There's an ominous look to the world, and Sims are in a worse state than ever. The strangeness is spreading. In order to help the town, we will need to get a Hazmat Suit with a Spore Filter, as the next section of the lab has far too many spore particles in the air and Sims wouldn't survive it.
Getting Infection Scanner
Problem is, no one knows yet how to filter the spores. Head to the town bar and talk to a Military Sim. You will need to chat them up a bit, then convince them to give you an Infection Scanner which is required for the Collect 15 Spore Clusters part of the StrangerVille Mystery Aspiration.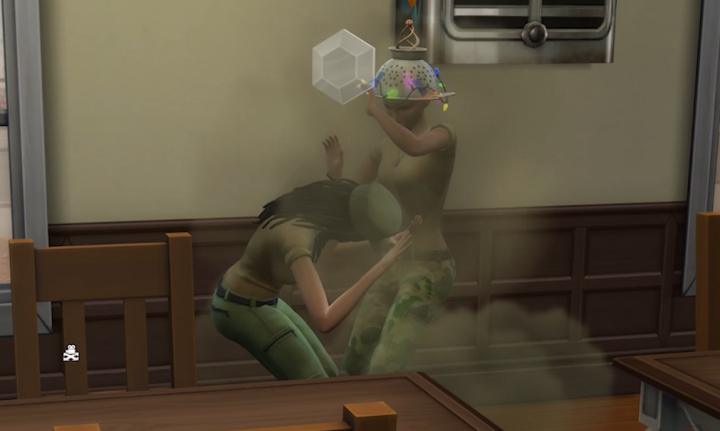 Convincing a Military Sim to give me an Infection Scanner
You have a few options for convincing - you can seduce them, show off your fitness abilities, buy it for $750, or outright fight them. I tried to be nice, but they forced me to fight as I was not going to pay for the town. If your Sim has high Charisma go for being flirty. Athletic Sims kind of have two options here, as your Fitness may not be high enough to impress the other Sim but could be high enough to beat them up!
Finding Spore clusters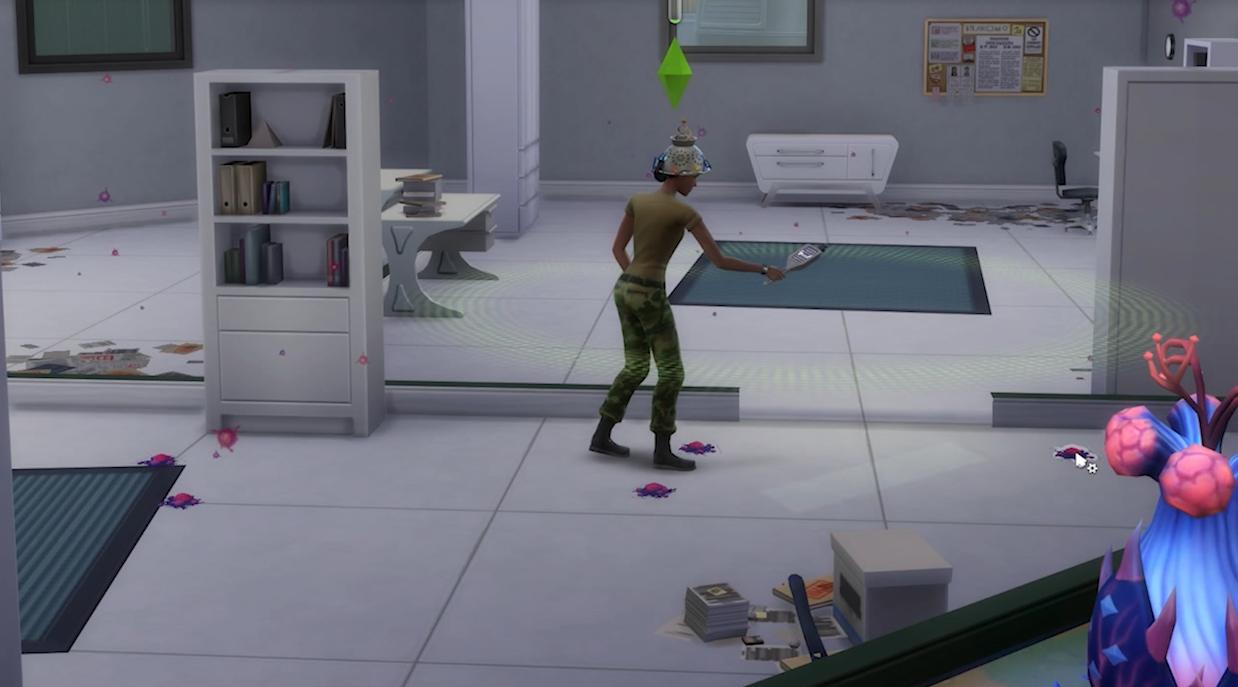 Collecting Spore Clusters in The Sims 4 StrangerVille. These are needed for Spore Profile Data, to make a Spore Filter for the Hazmat Suit.
There are pink floaty-thingies in the air, spores I suppose, and they're more concentrated in some places than others. We want to be where there is a high concentration of them in order to find Spore Clusters. With Infection Scanner in hand, you're now able to scan 3x on one charge of the battery by clicking the ground. So if you fail to find any, you'll waste the charge and need to wait until it's back to full which takes several hours at minimum. The solution to this is to go straight to where there are lots of spores in the air - the Secret Lab.
Spore Profile Data

I now have over 70 videos on The Sims 4. Click here to check out my channel!

Our Latest: Realm of Magic Game Pack Guide NEW Realm of Magic Features Video New 10 Mods that Improve the Game New The Sims 4 Moschino Stuff Pack Review New Moschino Stuff Announced - See my Video for Trailer Graphics Options Guide (Video) My Sims Never Die. I Fixed That (How-To) Sulani Mana Let's Play Building Cheats Video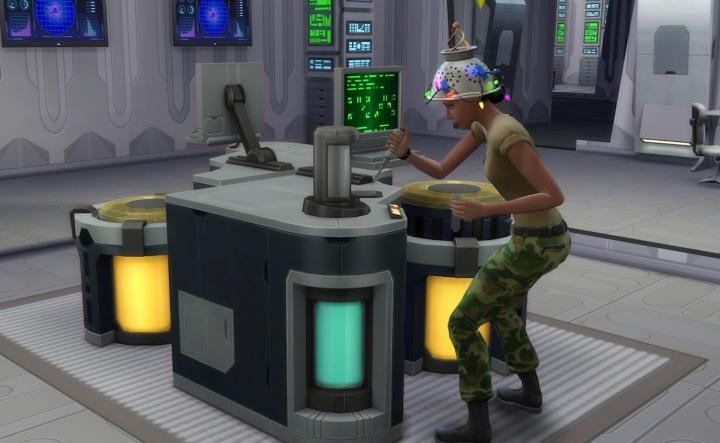 Making Spore Profile Data at the Chemical Analyzer. Give this to a Scientist and convince them to make a Spore Filter for your Hazmat Suit.
On each scan, you should find up to five Spore Clusters. Click them and put them in your inventory. So on 3 charges, you can get all 15 so long as you go to different rooms in the lab (I'm not entirely sure this is necessary but probably should be). Once you have 15, you can head down into the lab's basement to get what you really need 15 spores for - Spore Profile Data.
Spore Filter and Hazmat Suit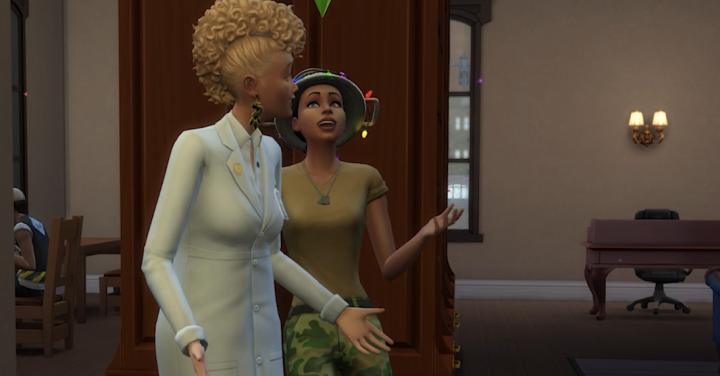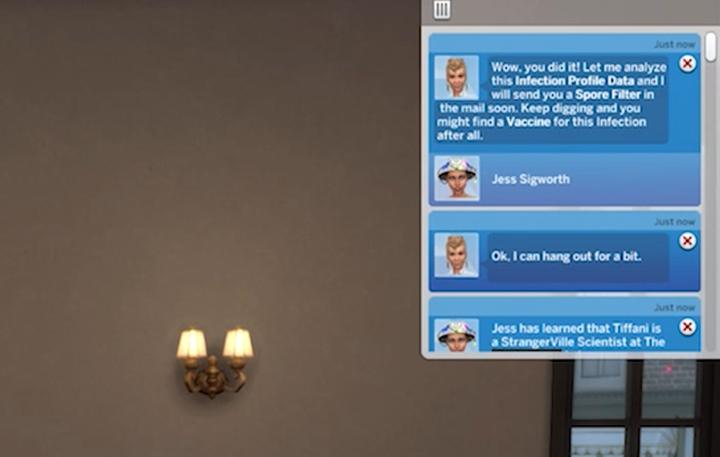 Getting the Spore Filter for the Hazmat Suit from a Scientist.
Take the Infection Profile Data to a Scientist at the Library (typically). This time you don't need to impress them but rather get friendship up to a level where they are willing to cooperate with you - about 30/40% of the bar needs to be filled. Once you've met this requirement, simply ask nicely and a Spore Filter will be mailed to you the next day.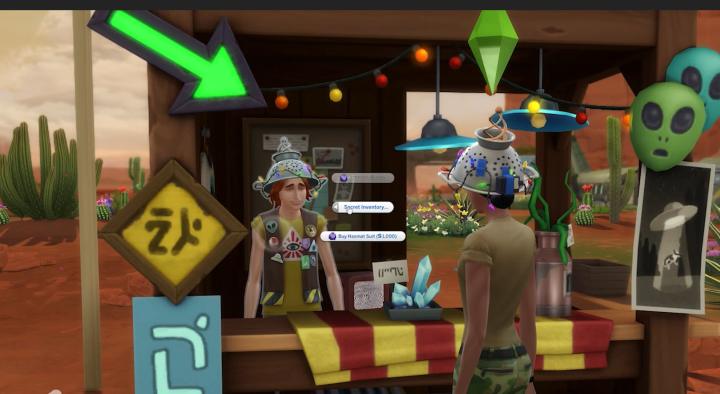 While you wait on the filter, you can head to the Curio shop to purchase a Hazmat Suit from the Secret Inventory. This will set you back $1,000. Not too bad but still kinda pricey for a new game. Once you have it and the Spore Filter in your inventory at the same time, click one of them to combine them to get a completed Hazmat Suit.
Entering The Deeper Lab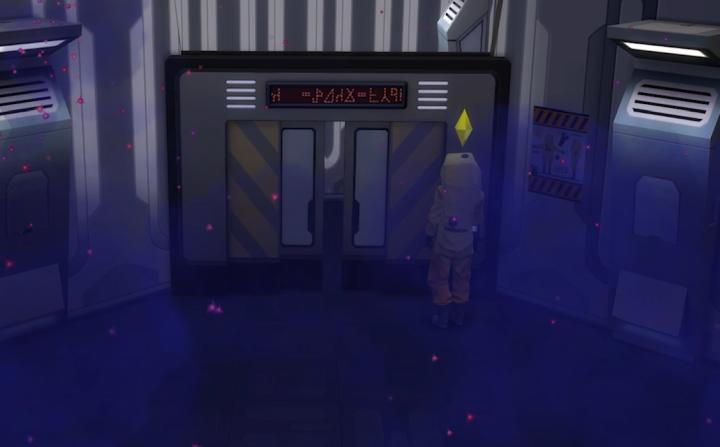 You can now use the door near the cloud of spores in the basement of the Secret Lab. Exploring the Depths is the next Aspiration requirement. At this stage you can head down and see what you're up against. I'll save the reveal of those pictures for the next page so that I don't spoil it for you. We have a lot to talk about when it comes to the Source of The Infection which is covered on the next page.
Continued on StrangerVille Story Act 4: Source of The Infection
StrangerVille Guides
StrangerVille Game Pack Guide
StrangerVille Town Guide
Military Career
StrangerVille Mystery Guide Act 1: Getting Started in a Strange Town
StrangerVille Mystery Guide Act 2: Evidence, The Dossier, and Key Card
StrangerVille Mystery Guide Act 3: Hazmat Suit, Spores and Spore Filter
StrangerVille Mystery Guide Act 4: Source of The Infection (Spoilers)
Story Guide (Spoilers) - Learn Things You May Have Missed - New
Source of the Infection
Sims 4 StrangerVille Mystery Guide Part 1 (Video)
Sims 4 StrangerVille Mystery Part 2 (Video) Ending the Source and Rewards
Cheats for StrangerVille
How You Can Support The Site and Channel

If you like my sites and
Youtube Channel
, consider supporting me on
Patreon
to help me to continue. If you'd like to support my guides in another way you can use our
Amazon link
for your next purchase (if in the US). We also offer a
paypal donate link
so you can contribute directly.
Back to The Top
Quick Links
Check Out My Youtube Channel!
We now have a Youtube Channel with over 50 guides in video format to go along with the huge site I've already created. Check it out and consider subscribing if you like my style.
Share Tips and FAQs
(2)
Our Sims 4 Community is the place to go for faster answers to questions and discussions about the game. Use the form below to share your own experiences and provide helpful tips to other readers. We are not affiliated with EA and cannot make changes to the game, nor fix bugs.
Support The Site via Amazon
millie
hi, I've looked everywhere and used cheats but i don't seem to have the chemical analyser in my game anywhere.
16th March 2019 12:13pm
Playlot
The Chemical Analyzer is in the Redacted Secret Lab. You can see in the picture in the guide above, under the heading "Spore Profile Data", a sim using it.
16th March 2019 11:29pm
Join in:
Sims 4 Packs & DLC
Support Us

Readers who use adblock or those who'd like to thank us for our efforts can now pledge $1/$5 monthly via Patreon to help us retain the freedom to do what we love to do.
New Videos and Guides
Armageddon Mod (Mod/CC Reviews).

Latest in The New How To Section : Learn How to Write Songs and Make Money with Music in The Sims 4. Also, How to Get Abducted by Aliens. We have a guide for using Pregnancy Cheats, Get a Job, Adopting a Kid and How to Cheat.

Alien Abduction: I made a Video Guide to Alien Abductions, Alien Babies in The Sims 4 Get to Work.
New How To Section : The new How To's section is updated with How to Get Abducted by Aliens. You can also learn how to use Pregnancy Cheats, Get a Job, Adopting a Kid and How to Cheat. It's meant to help newcomers or those with specific problems and will be greatly expanded over coming months.
New Charisma Video
I've created a fairly detailed Charisma Video Guide to accompany the normal Charisma text guide. My goal is to have every skill covered by the end of the year, if possible.
Seasons and Guide Updates