The Sims 4 Master Mixologist Aspiration
Milestones and The Potion Master Reward Trait
by Tom "Metro" Schlueter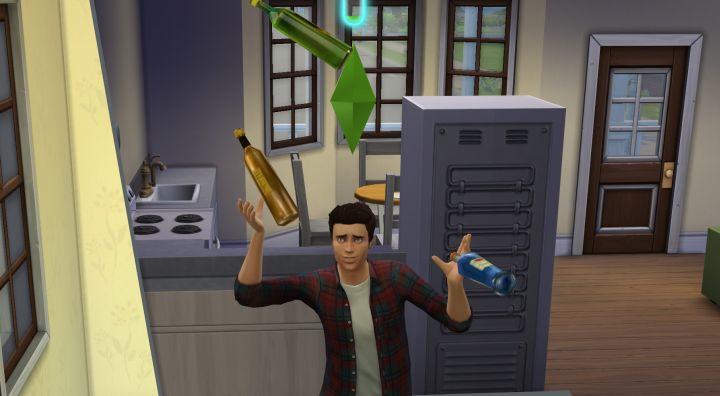 Practice Bar Tricks is definitely the way to go to skill up once you hit level 6 in Mixology.
Overview and Set Up
Just like the other Food category Aspiration, Master Chef, with Master Mixologist you want to be Inspired so choose the Creative trait. Outgoing would be good for the friendship requirement later on in the career - that is if you decide to stay in the career. Perfectionist is another smart trait to go with because everything your Mixologist will make will probably be of excellent quality, especially when you factor in the Essence of Flavor bonus trait as part of the Aspiration.
Milestone I - Bar Tenderfoot

Mix 20 Drinks (75 Satisfaction)
Own a Bar and 2 Barstools (50 Satisfaction)
Jump into the career right away because when you factor in days off it's going to be awhile before your Sim gets to the 6th level in order to choose the Mixology branch (Milestone 3).
Your funds will be tapped as you must pay for those 20 drinks in the first Milestone. And the skilling is slow compared to long painting, writing, or musical instrument sessions where the skilling is steady. With Mixology your Sim stops after every drink made. Make sure to try and get Very Inspired to give yourself a little edge while making drinks.
Milestone II - Electric Mixer

Achieve Level 5 Mixology Skill (300 Satisfaction)
Mix 10 Drinks at a Single Social Event (200 Satisfaction)
Mix 3 Different Excellent Drinks (150 Satisfaction)
Pretty simple stuff here. As always try and combine Milestone components and have them do double duty. For example, don't just do 10 of the same drink at a social event - do 3 different ones and you'll knock that out the 2nd and 3rd component at the same time. The 10 drink component is pretty much all you will do at a party so forget about getting a medal. I finished it with only an hour to spare.
Stage III - Beverage Boss

Become an Adult (0 Satisfaction)
Join the Mixology Branch of the Culinary Career (500 Satifaction)
Achieve Level 7 in Mixology Skill (500 Satisfaction)

10 Million Views! My YouTube channel has grown a lot the last 6 months. I now have over 125 videos on Youtube and am nearing 100k subscribers. I'd like to invite people to check out my content and, if you like what I'm doing, subscribe!
A very simple Milestone. My Mixologist was already 5/7 for the skill and just needed one more career level to get to the Mixology branch option. I had a long break in week 2 between job days so I worked on skilling and purchased the Night Owl and Morning Sim rewards. When you finally get to level 6 it's so nice because then you can "Practice Bar Tricks" - no more shelling out simoleans on drinks that just end up in the garbage can! And the skill gain with practicing tricks is a constant stream which is awesome.
Stage IV - Master Mixologist

Achieve Level 10 Mixology Skill (1000 Satisfaction)
Mix 10 Excellent Drinks While Inspired (750 Satisfaction)
Create 10 Types of Excellent Drink (1000 Satisfaction)
So, as soon as Sam Malone (my tip of the hat to the TV show Cheers) joined the Mixology branch of the Culinary career for the 3rd Milestone he turned right around and quit his job. The career is such a time hog and the Mixology branch does not pay well compared to other careers. So I ended up completing his Aspiration and then with his Satisfaction he had accumulated he purchased the Connections reward (3000 Satisfaction). Now I will be able to plop him into another better paying Inspired-type of career such as writing or painting and have him immediately start at level 4.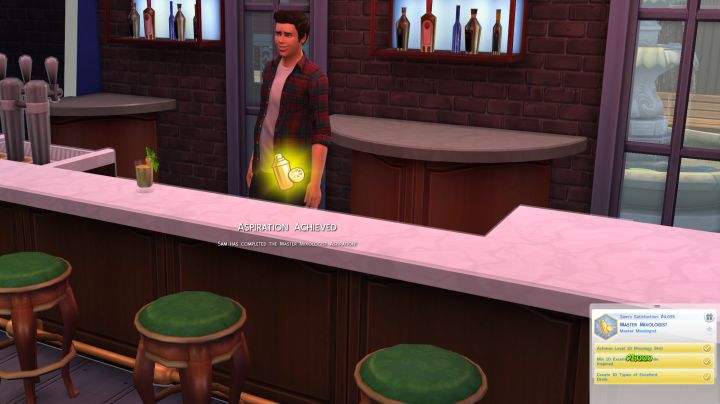 Sam tended bar at the local nightclub to finish up his Aspiration.
Potion Master Reward Trait
The bonus trait for completing the Master Mixologist Aspiration is Potion Master. Now your mixologist with a few shakes of the tumbler can instantly get into a certain state depending on what drink is consumed. Of course this has interesting ramifications for other Sims as well. These drinks are essentially an alternative (albeit an expensive one at $1000 each to make) to the 250 Satisfaction drinks in the Reward Store. As easy as it is to get Sims into various emotional states, I personally think the cost of making these drinks is a bit high. But make no mistake - it's guaranteed. There's a +100 moodlet to whatever emotion you're seeking to instantly put your Sim (or a target Sim) into a "Very" state for a few hours. I'll drink to that!
How You Can Support The Site and Channel

If you like my sites and
Youtube Channel
, consider supporting me on
Patreon
to help me to continue. If you'd like to support my guides in another way you can use our
Amazon link
for your next purchase (if in the US). We also offer a
paypal donate link
so you can contribute directly.
Back to The Top
Check Out My Youtube Channel!
We now have a Youtube Channel with over 50 guides in video format to go along with the huge site I've already created. Check it out and consider subscribing if you like my style.
Comments (1)
Topic:
http://carls-sims-4-guide.com/aspirations/mastermixologist.php
New
Zoey

] That's a good question Tracey and I don't think that your sims can become a bartender. Just saying Tracey and not trying to answer you question.
Are you sure you want to report it?
Share a link to this comment
Best Mods in Sims 4
I've created a massive List of The Best Mods in The Sims 4 that should be very helpful to new players and those who have not yet explored modding and how much it can do for your gameplay.
Secrets and Other New Stuff
Sims 4 Aspirations & Reward Traits
Support Us

Readers who use adblock or those who'd like to thank me for my efforts can now pledge $1/$5 monthly via Patreon. This helps a lot with server costs and provides some stability for my business.
Super Sim Checklist + Other News
Let's Play Playlist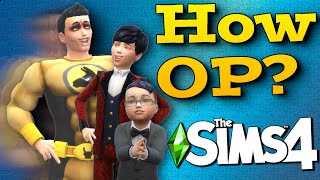 New I now have a guide to Making Super Sims in The Sims 4. Look for a text version within the next 72h. It won't have THAT much more info but it will help out as a checklist.
This was inspired by a series, "Let's Play a Super Sim" in which I start at toddler and gradually take on the major bonuses. Here's a link to each part for people who are interested. You can also see the Let's Play as a Playlist on Youtube.
Discover University Expansion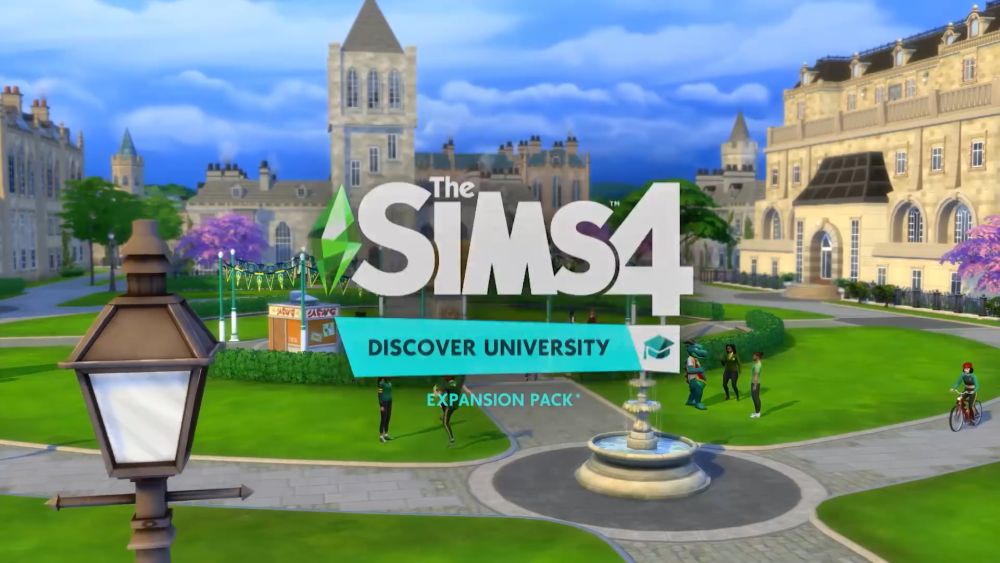 The Sims 4 Discover University has been announced for November 15 for PC/Mac and December 17 for Xbox and Playstation 4 consoles. Click to learn more about the pack, see my summary of the livestream or read our FAQs below.
Other Guides to Discover University:
New Lot Traits: Study Spot and University Student Hang Out
New: Discover University FAQ: Gameplay Features
New Video The Sims 4 Discover University Gameplay Tips Video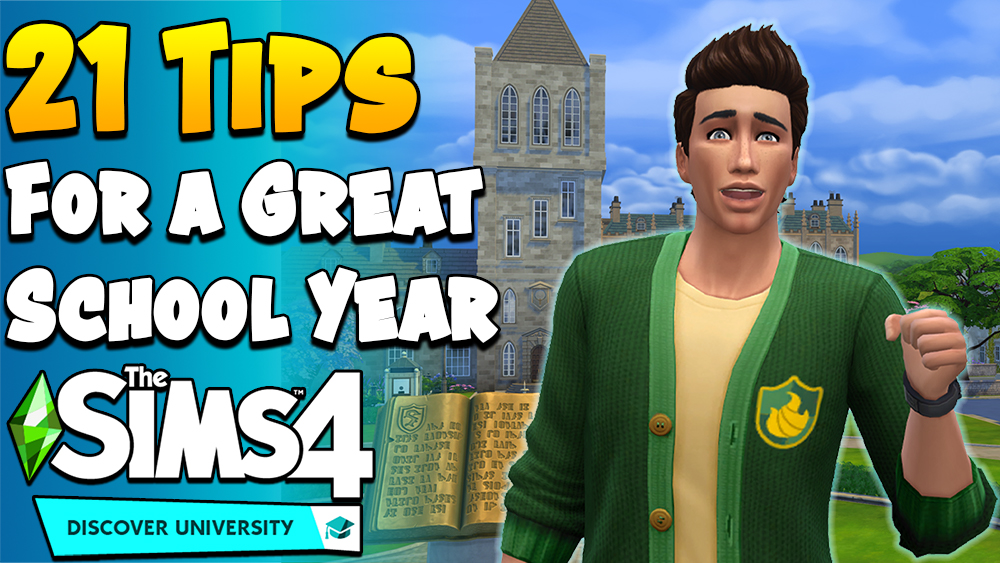 More videos coming soon!
Realm of Magic